Over the course of one's life, we amass hundreds of photos of birthdays, anniversaries, graduations, weddings and every other important event. And since we now live in a society where everyone has a camera on their Smart Phones, people take pictures of everything that happens, big or small. As we collect these photos, we eventually place them in photo album after photo album trying to save and preserve all of our precious memories. But with the advent of Digital Photo Frames, we can consolidate mountains of memories into one neat storage container.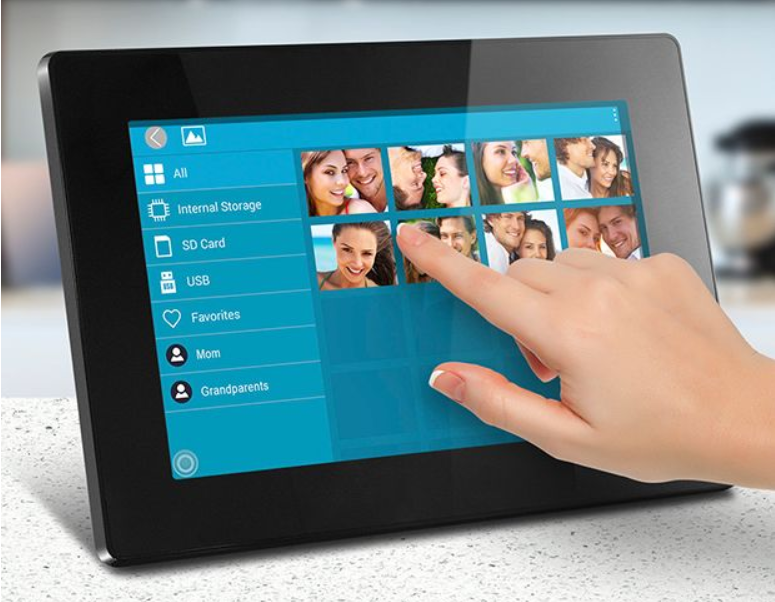 I have been using digital frames for many years and they are all functional and get the job done. But recently, I was introduced to a company that has revolutionized the digital frame world and that company is Aluratek. Only on the scene since 2006, they gathered a group of industry veterans whose goal was to bring "alluring" products to the consumer electronic market. They started with connectivity products such as Bluetooth Receivers, Transmitters, TV Streaming Kits, Headphones, Earbuds and Speakers, including other various accessories. They also manufacture power supply devices like Wireless Chargers, Mobile Battery Chargers and Charging stations to name just a few. In fact, go to https://aluratek.com/products for a complete list of their array of products.
So once Aluratek ventured into digital photo frames, they became a leader in that category and are still considered to be ahead of the competition. Aluratek has a selection of frames which includes; Standard, Distressed Wood, Motion-Detector and WiFi, all equipped with built-in memory of 2GB to 16GB. They also make them in various sizes from a 7-inch to a full 18.5-inch, depending on the style. The larger frames can also be used as signage for a business.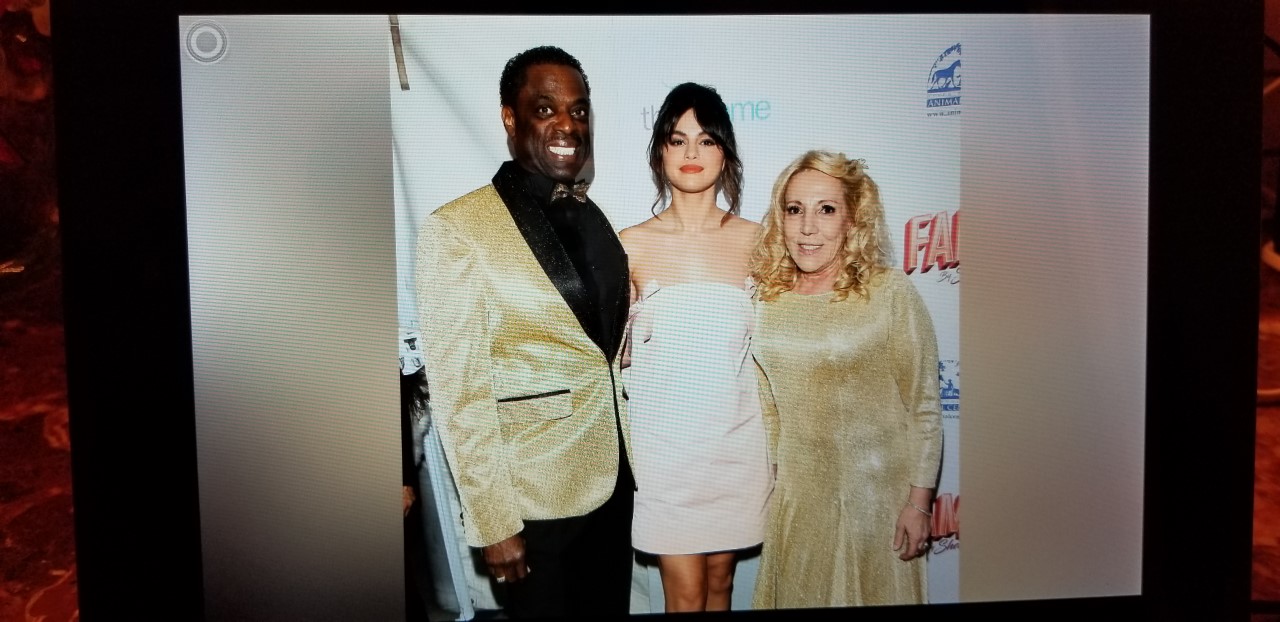 HBA Executive Producer Otis Stokes, Selena Gomez, and HBA Founder Michele Elyzabeth
For me, I was sold on the 10-inch WiFi Digital frame, which I got just in time for the "6th Annual Hollywood Beauty Awards" so I could load all of my photos of me with the celebrities that attended. This nifty frame takes the hassle out of downloading your photos and videos to it. Before, you had to either connect to a computer or use flash drives to get your media to the frame. Now, it's as easy as transferring the media from your Smart Phone or Tablet directly to your Digital Frame via WiFi, from virtually anywhere in the world that has a WiFi signal. You can also allow friends and family members to share their photos and videos to your digital frame as well. Every Aluratek frame features the best high definition LCD or touchscreen IPS LCD screens for clearer and vivid pictures and videos.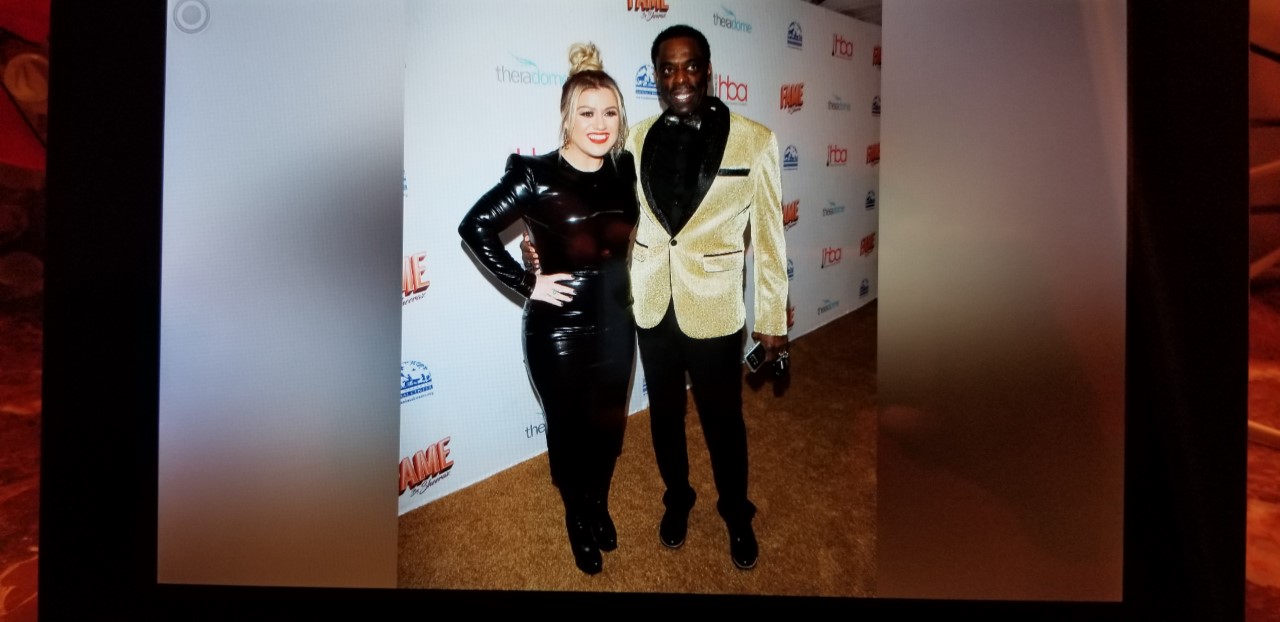 Kelly Clarkson and Otis Stokes at the 2020 Hollywood Beauty Awards
Your pictures and videos will be beautifully showcased in landscape or portrait mode. But, don't take my word for it. Get your own Aluratek Digital Frame and start compiling your lifetime of memories into one huge Digital Photo and Video storage locker. You too, can live in a picture-perfect Digital world.