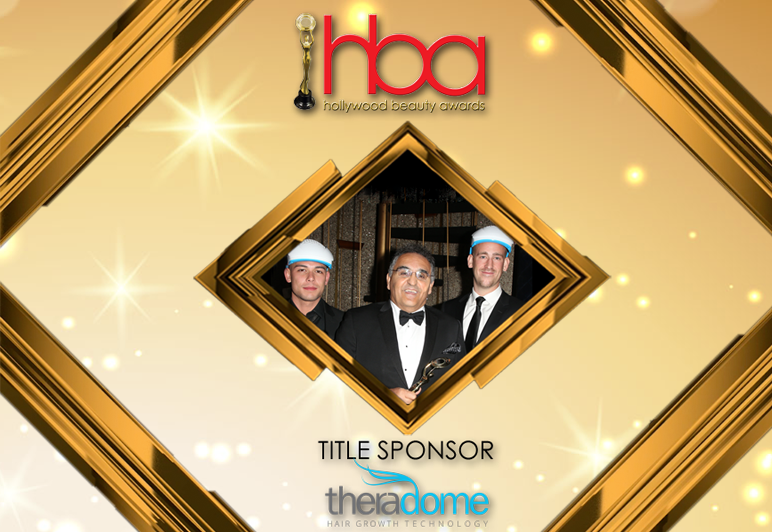 The annual Hollywood Beauty Awards (HBAs), founded by Michele Elyzabeth, will celebrate their 6th year honoring the architects of beauty on Thursday, February 6, 2020 at the Taglyan, recognizing talent in hair, makeup, photography and styling for Film, TV, Music, the red carpet and editorial, as well as special honorees. The black-tie dinner gala benefits Helen Woodward Animal Center.
Scientist, Tamim Hamid, the inventor and CEO of Theradome is the title sponsor of the 2020 HBAs. In 2018, actress Barbara Eden presented The Innovation Award to Tamim for Theradome at the annual Hollywood Beauty Awards.
Tamim Hamid began his career at Kennedy Space Center (NASA), where he designed various cutting-edge biomedical technologies including designing and implementing laser systems. Prior to Theradome, Tamim was Senior Vice President and the leader of the Worldwide Medical Division for Sanmina.
Changing people's lives for the better, The Theradome helmet uses laser hair regrowth treatment known as Laser Phototherapy (LPT), the most powerful and effective treatment for hair loss. Unlike Light Emitting Diodes (LEDs) devices, their laser light targets the stem cells at the base of hair follicles. This allows the formation of a new photonic pathway that can restore hair to a healthy state. It contains 80 laser diodes, cool airflow and auto-scalp detection in a full coverage helmet.
FDA-cleared, the helmet is recommended by 4 out of 5 hair loss experts such as Bosley, Hair Club and other prominent medical clinics from all around the world.
· Treats all areas affected by androgenetic alopecia for best possible results.
· Stimulates hair follicles with a clinically proven wavelength specifically effective for hair growth.
· Designed to last 6,000 operational hours – equivalent to 18,000 treatments.
· Designed for safe and comfortable home treatment, with zero side effects.