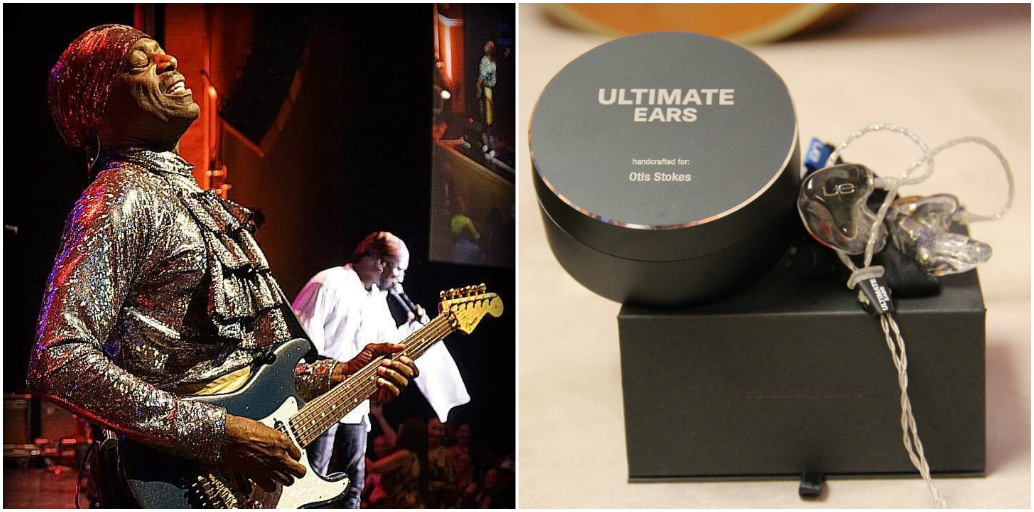 I have been fortunate enough for the past 6 years to use Ultimate Ears In-Ear Monitors. My first pair was the Ultimate Ears Vocal Reference Monitors which I began using in 2013. At that time, it was their newest model and they listed for $999.00. And by the way; it was worth every penny. I must admit, using In-Ear Monitors has changed my life as a vocalist. Being a first tenor singer — or someone who sings in a falsetto voice most of the time — having the ability to isolate my voice and whatever else I might choose to hear in my ears is invaluable. It spares me the strain of singing above the amplification of the instruments on stage. Your voice is projected directly into your inner ear and you are able to control your voice and effortlessly sing regardless of the sound level of the live music.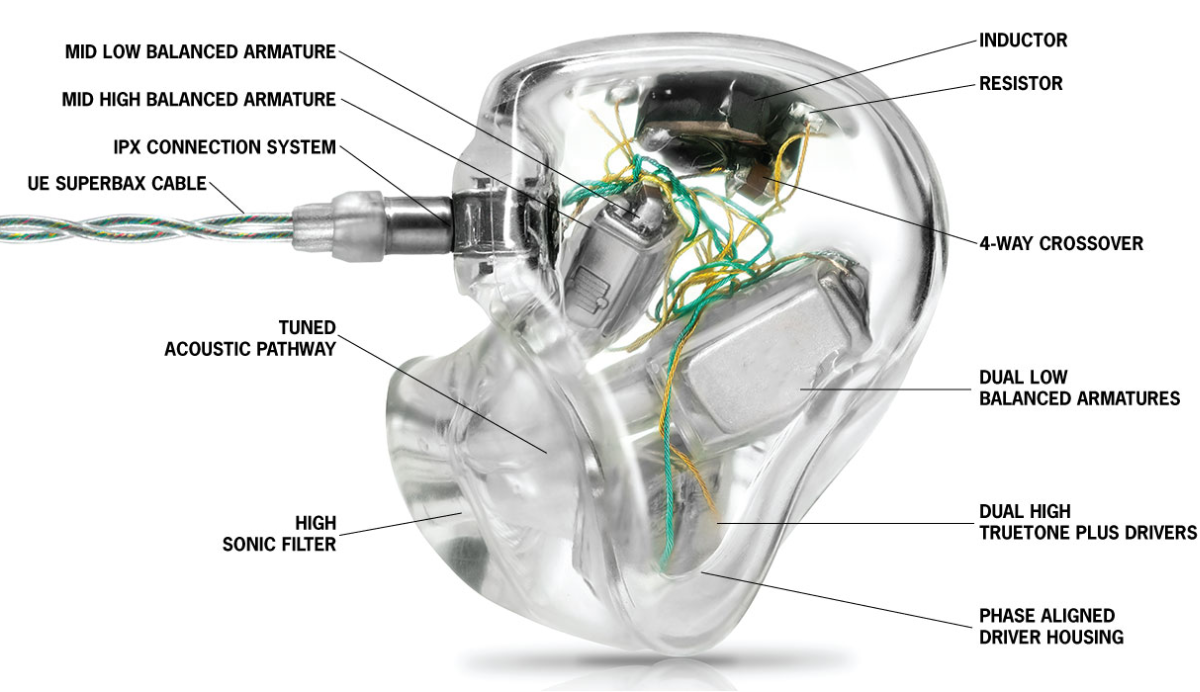 I have recently acquired one of their most recent and advanced In-Ear Monitors, which is the UE 18+ Pro model ($1,499.00). I used them for the first time and the difference in the two models is almost night and day. Ultimate Ears has improved the drivers in the monitors as well as constructing them to deliver more clarity and low-end power. It is also designed to allow you to add more instrumentation, if desired, and still hear greater separation in your mix. The noise isolation has also been improved to -26 decibels of ambient stage noise, thereby reducing any undesired interference. Each monitor is hand-crafted, digitally modeled and 3D printed for perfect fit, comfort, and strength.
And for the tech savvy, the UE 18+ contains: a mid low-balanced armature, a mid high-balanced armature, inductor, resister, 4-way crossover, dual low-balanced armatures, dual high truetone plus drivers, a phase aligned driver housing, a high sonic filter, tuned acoustic pathway and UE Superbax cable which is waterproof, sweatproof, and field-replaceable in seconds. And if you understand all of that, you're more tech savvy than me. I just know that they are an outstanding set of In-Ear Monitors and they have made singing on stage even more effortless and enjoyable than before. And they still make available their 24/7 tour support for any unforeseen problems.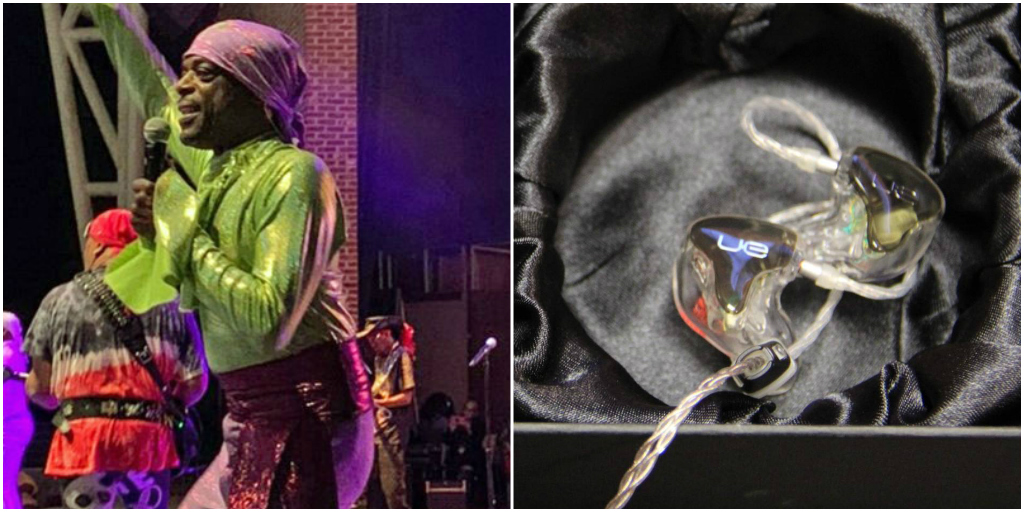 As I mentioned before, I was introduced to Ultimate Ears Monitors years ago after reading the ringing endorsement of Rod Stewart, who credited In-Ear Monitors with saving his career vocally. I am an avid supporter and user of these monitors, as well as others who have joined the Ultimate Ears family like; Pete Townsend of the Who, Neil Young, Adele, Taylor Swift, Brian Wilson, Celine Dion, Coldplay, Journey, Lionel Richie, Paul McCartney, Sam Smith and the Rolling Stones to name only a few. The artists listed on the website using these incredible monitors is quite impressive. This company has created over 100,000 sets of ears over the past 20 years. So if you're in the market for In-Ears, you need look no further than Ultimate Ears. And with a guarantee that states; "Love everything about your monitors or contact us within 30 days for your money back," obviously they are pretty confident in the quality of their product. Take my word for it; Ultimate Ears are indeed the ultimate standard in In-Ear Monitors.
For more information and to get your own Ultimate Ears – In Ear Monitors visit https://pro.ultimateears.com