Day 8 of the 35th Annual Santa Barbara International Film Festival (SBIFF) presented by UGG featured a sold-out tribute to Brad Pitt, who received the Maltin Modern Master Award for his long standing contributions to the film industry, most recently gracing the silver screen in Quentin Tarantino's Once Upon a Time… in Hollywood from Columbia Pictures and Ad Astra for New Regency.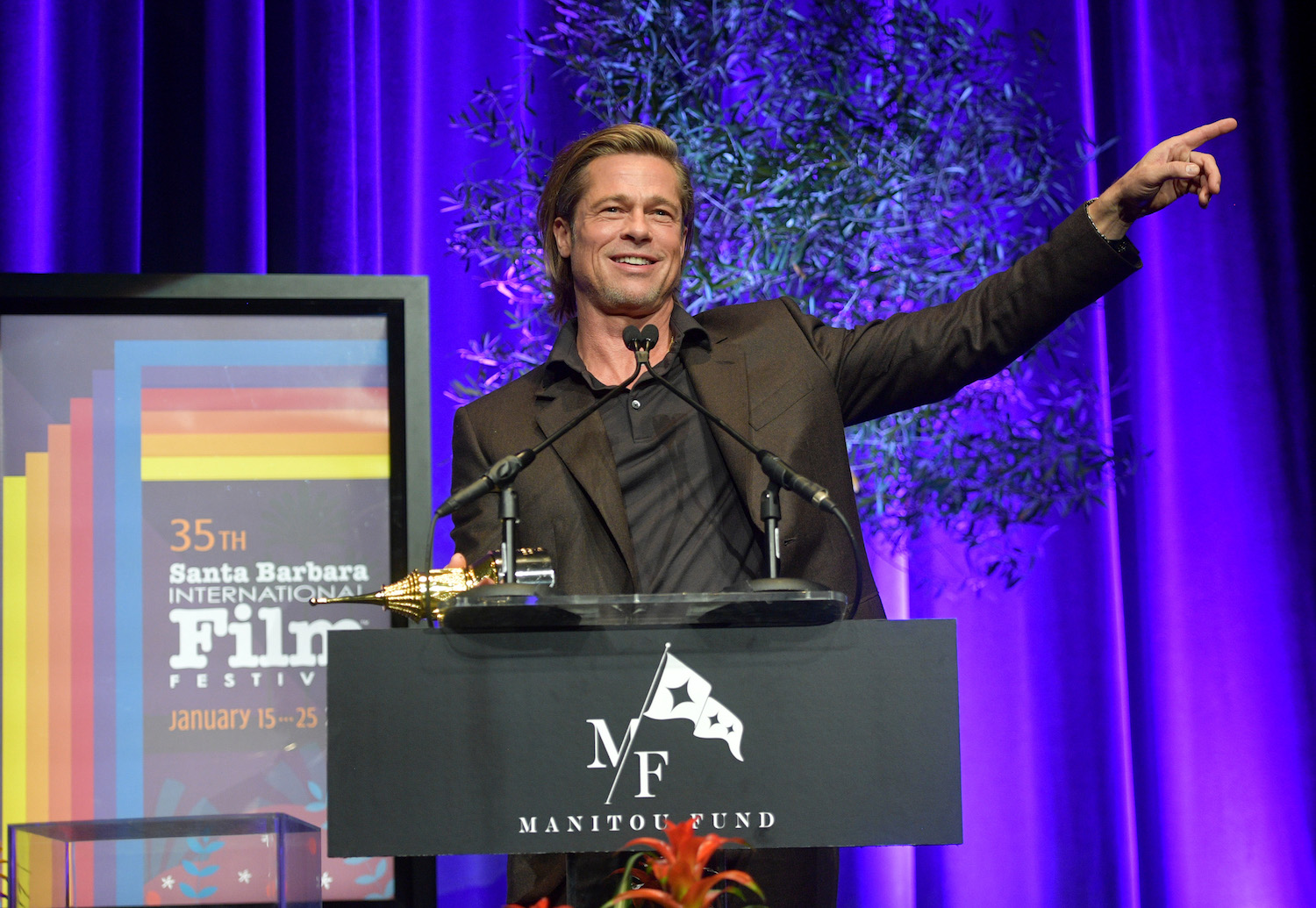 The evening featured a one-on-one discussion between Pitt and acclaimed film critic Leonard Maltin, who returned for his 29th year to moderate the evening. The two discussed Pitt's history as they looked back at his iconic career – first as a University of Missouri journalism student (inspired by "All the President's Men") who dropped out before graduation to move to Los Angeles. The tribute also featured a slew of clips from Pitt's film accolades, including Thelma & Louise, Interview with a Vampire, The Curious Case of Benjamin Button, Fight Club, Inglourious Basterds, Burn After Reading, 12 Years a Slave, Once Upon a Time… in Hollywood, and others.
"Wow, it's things like this and nights like these that tell me I'm old. I've been around a while and I've been doing this for a bit … I can't do night shoots anymore, and I'll gladly hand a stunt over to a stunt man. I no longer remember the first rule of Fight Club. But it's also nights like this where I get to look back and feel really, really blessed. I feel so fortunate to all the amazing people I've been able to work with who have taught me so much and who've touched my life. From editors and composers and amazing directors who have sent me on a trajectory that has meant so much to me… I feel really blessed to be here and I feel grateful for this," said Brad.
The Modern Master Award was established in 1995 and is the highest accolade presented by SBIFF. Created to honor an individual who has enriched our culture through accomplishments in the motion picture industry, it was re-named the Maltin Modern Master Award in 2015 in honor of long-time SBIFF moderator and renowned film critic Leonard Maltin. Past recipients include Glenn Close, Denzel Washington, Michael Keaton, Bruce Dern, Ben Affleck, Christopher Plummer, Christopher Nolan, James Cameron, Clint Eastwood, Cate Blanchett, Will Smith, George Clooney and Peter Jackson.
The 35th Annual Santa Barbara International Film Festival runs from January 15-25, 2020. For more information, and to purchase tickets, festival passes and packages, please visit www.sbiff.org.