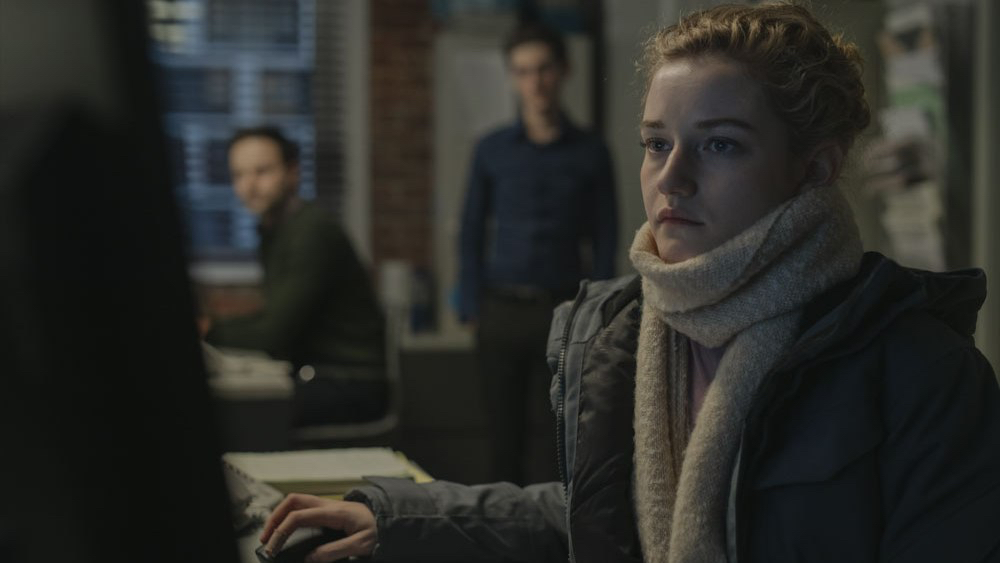 Emmy winner Julia Garner ("Ozark") brings her acting talents to the big screen to portray a lowly assistant who suffers a crisis of conscience while working for an abusive movie mogul in "The Assistant," a quietly powerful drama loosely based on recent headline grabbing events involving a certain New York-based producer.
Putting her documentary background to extremely good use, writer-director Kitty Green ("Casting JonBenet") delivers a devastatingly realistic Roman à clef for the #MeToo era, depicting in tragic detail a day in the life of a junior assistant as she comes to terms with her producer boss's monstrous behavior. Shaped from extensive research of workplace abuses across multiple industries, the film touches on many fascinating ideas surrounding this subject and asks audiences to consider their complicity in an environment that allows these types of abuses to persist. Featuring a stellar script whose immense power derives as much from what plays out in the background as in the foreground, fly-on-the-wall camerawork that authentically captures the daily degradations of a toxic workplace, and an astounding lead performance from Julia Garner who commands audience's attention despite her character's lack of dialogue, "The Assistant" is a quietly captivating drama whose timeliness makes it all the more impactful.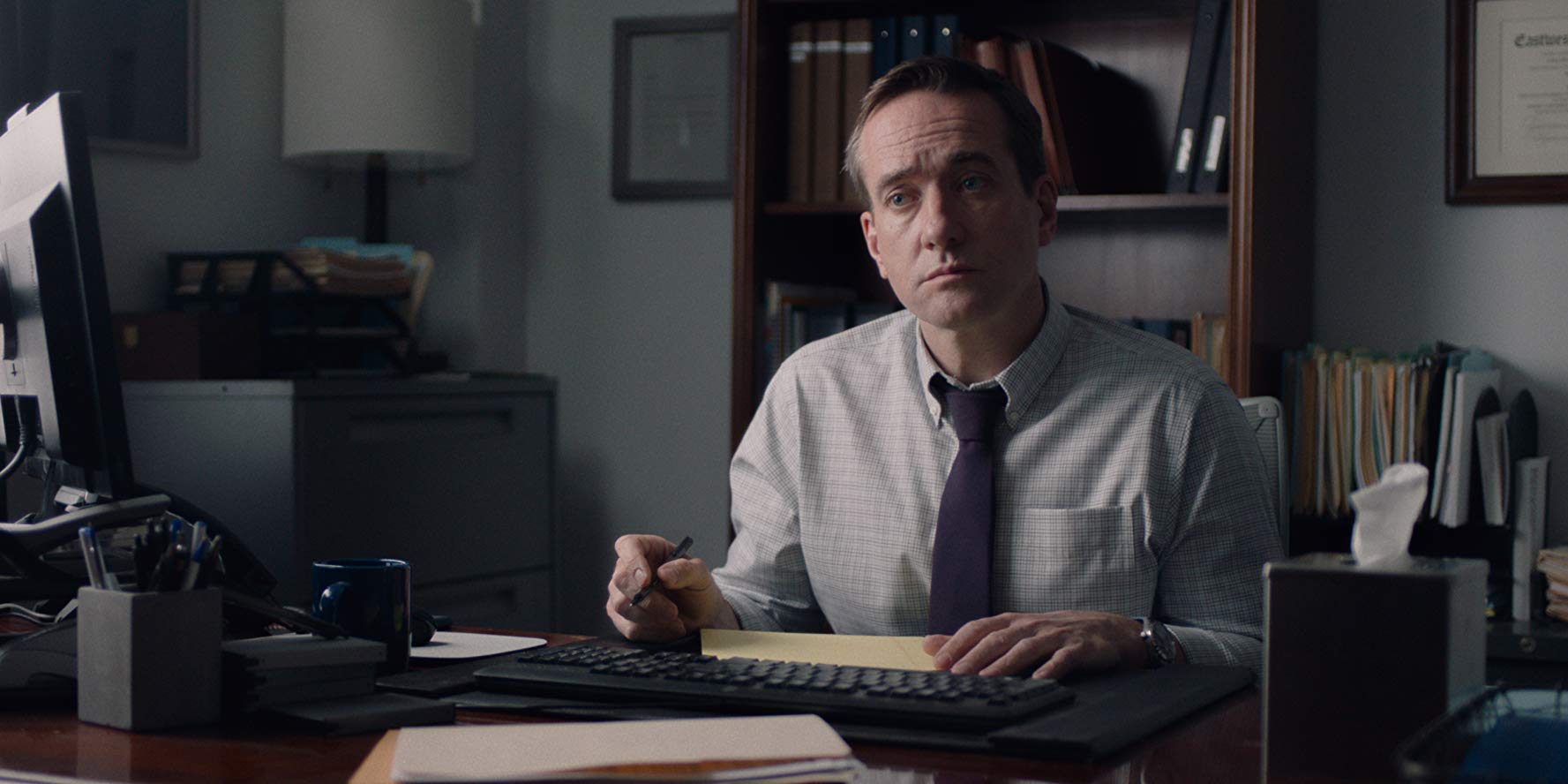 Set over the course of a single day, "The Assistant" follows Jane (Julia Garner), a recent college grad who has taken a lowly position at a New York based production company in hopes of eventually working her way up to the role of producer. Beginning her day before dawn and finishing late in the evening, Jane is always the first person at the company's nondescript Tribeca offices and the last to leave, a sacrifice to her personal life with which she is still coming to terms. At first, nothing seems amiss about her environment; she merely goes about her duties of scheduling and office cleaning like any lowly office worker. However, through her interactions with coworkers, and the quiet dread that pervades the office, it becomes clear that their boss is an abusive man whose managerial method is to manipulate and demean his underlings.
As Jane goes about her daily grind, we begin to pick up on the sexually abusive nature of her boss' life, and her complicity in it. From "personal meetings" with aspiring actresses, an unscheduled rendezvous with his new assistant (Kristine Froseth) at the luxury hotel room he arranged for her, and used erectile dysfunction drugs found in his office garbage, the boss's sordid behavior is ever-present, and Jane reaches a tipping point. But when she finally finds the courage to speak up, Jane encounters an entire system of abuse and exploitation that rewards silence and punishes whistleblowers.
With this ingeniously conceived and expertly executed real world drama, writer-director Kitty Green offers viewers an insider's look at what it's really like to work inside such a toxic environment. Working once again with cinematographer Michael Latham ("Ukraine is not a Brother"), Green brilliantly stages scenes to underscore the unspoken tragedy at the story's center. Relying on viewers to uncover the unseen abuse that is happening behind closed doors, Green never once shows the mogul onscreen, reducing him to bullying emails and telephone tirades, and the effect of having this licentious leader lurking in the shadows is unsettling to Jane as well as the audience, as if the abuse is unfolding off-screen in real time. Similarly, Green's savvy script is cleverly coy in its depiction of the mogul's deplorable behavior: what begins as little hints of inappropriate actions soon becomes as obvious to moviegoers as it is to Jane and her complicit coworkers. It's a novel and incredibly disciplined approach that yields considerable dramatic dividends.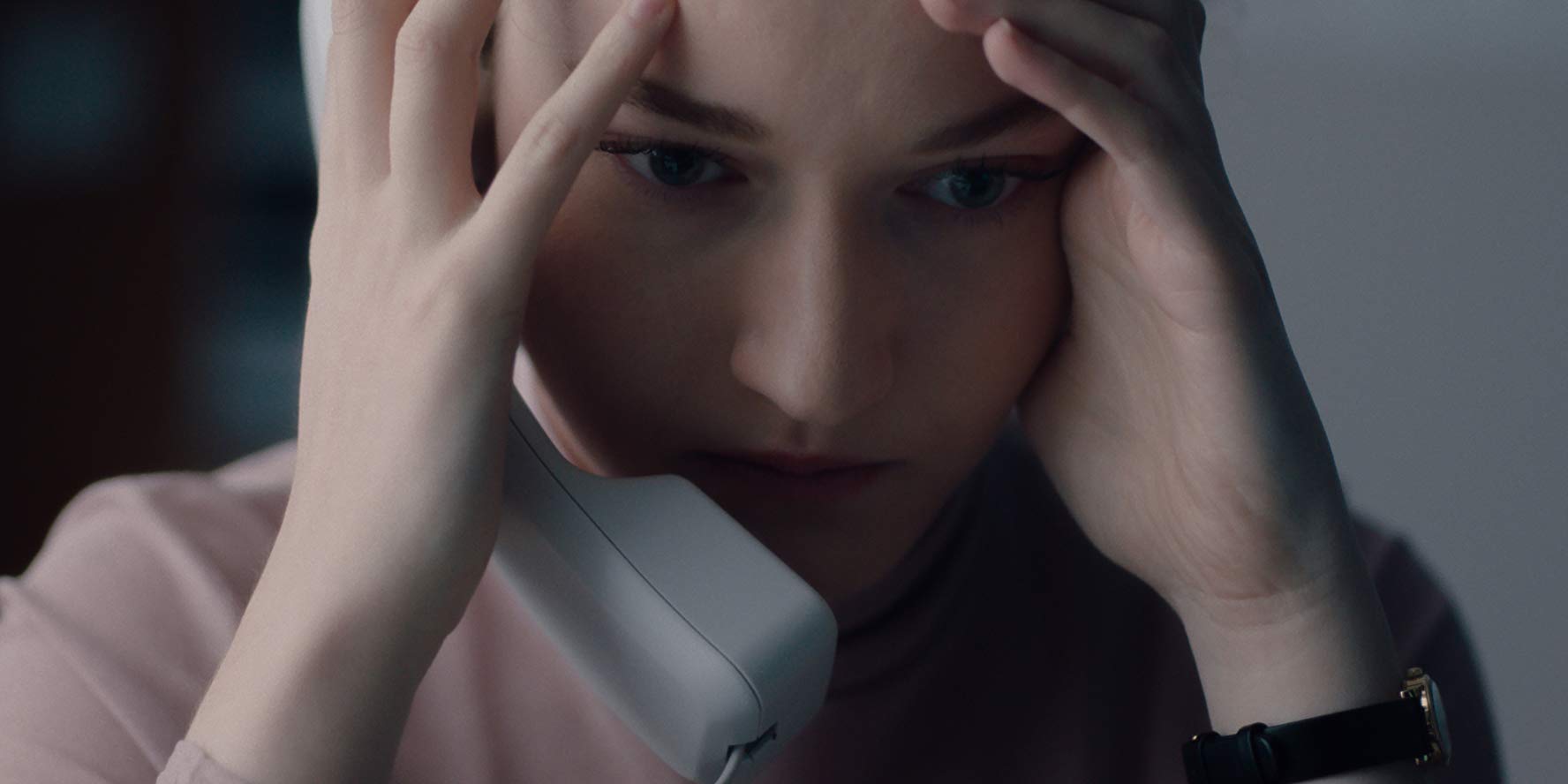 Although Green's standout filmmaking is invaluable to the film's strength, "The Assistant" really gains its power from the mesmerizing lead performance of Julia Garner as the title character; it's an achievement of great subtlety and depth. Eliciting her character's moral crisis as Jane tries to navigate this toxic environment with her integrity intact, Garner captures her character's conflict in a way that perfectly encapsulates the ongoing struggle with workplace abuse, and the need to hold powerful people accountable for their immoral actions. On the supporting side, Jon Orsini and Noah Robbins are aptly apathetic as a pair of office assistants painfully used to their boss' behavior, while Kristine Forseth brings a tragic innocence to the role of a new assistant who was handpicked by their boss because of her good looks. But the one supporting performance that is arguably as crushing as Garner's is that of Matthew Macfayden ("Succession"), who plays a gaslighting Human Resources worker that transforms from a caring coworker to a threatening menace in the span of a scene.
"The Assistant" is a riveting workplace drama that is as devastating as it is essential.
By Lucas Mirabella
Running Time: 85 minutes
Rated R for some language.