I had seen the commercial on television. Dremel Versa, a power scrubber which could make your life much easier and save you time. I have always loved all sorts of gadgets for the home so, I had to have it. I immediately put Dremel Versa on my Christmas list. Fortunately and I got it. As soon as I got it I could not wait to test it to see if in fact it did all what it claimed.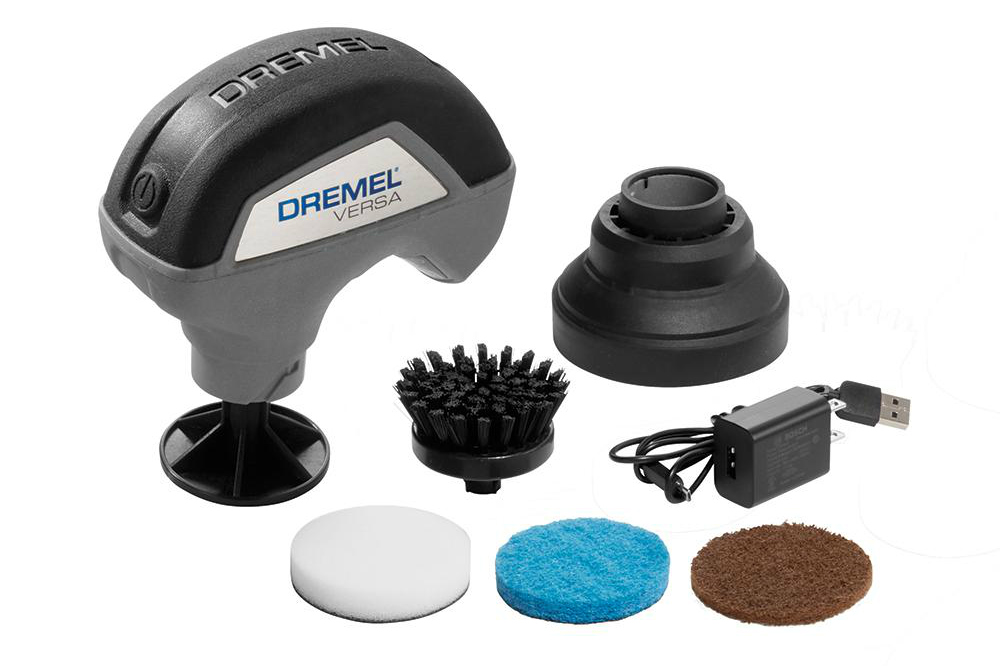 It has several brushes and pads designed for various chores.
Eraser Pad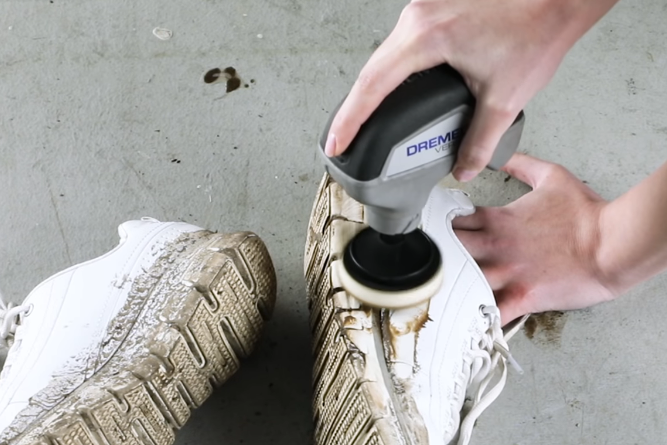 Multi-purpose accessory for hard surfaces including counter tops, floors, doors, walls, shoes and more.
Non-Scratch Pad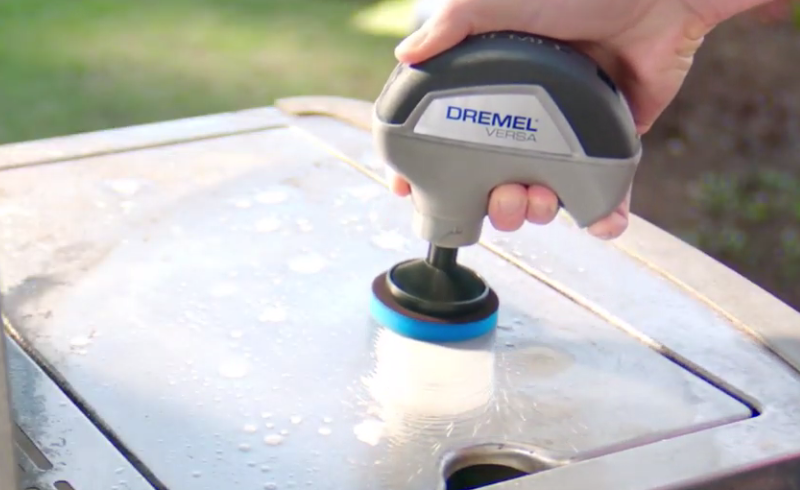 Great for surfaces that require scrubbing without scratching, such as pots, pans, sinks, drains, tubs and more
Bristle Brush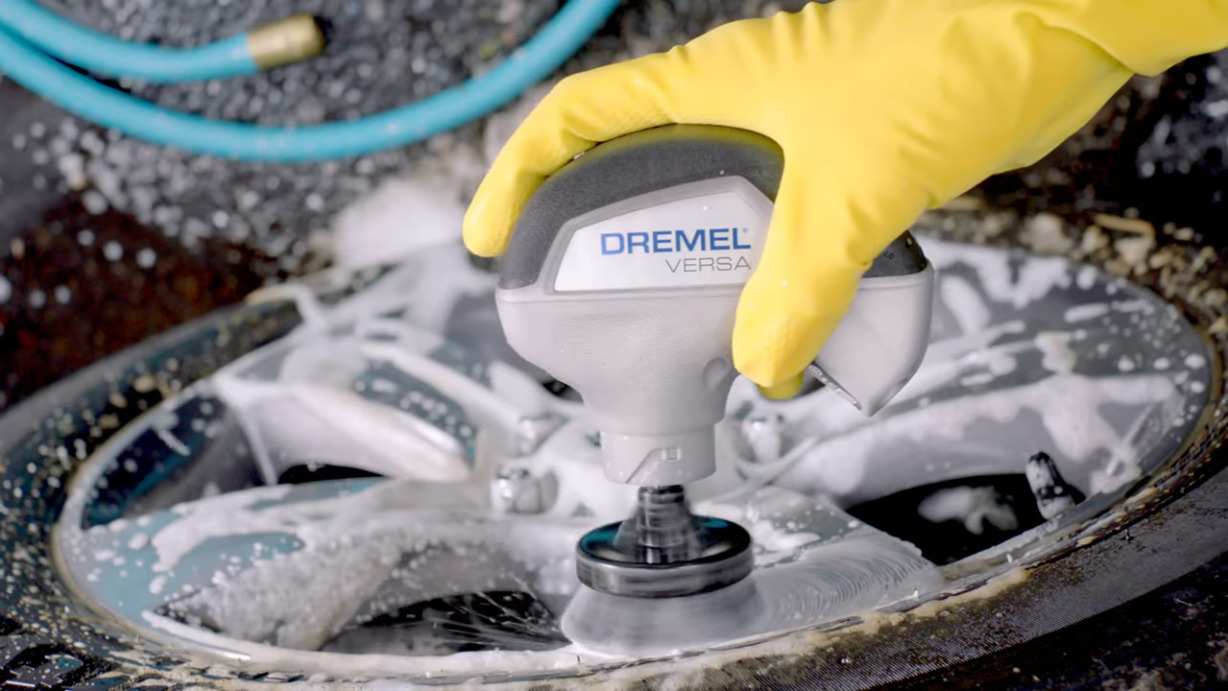 Perfect for detailed areas or objects that require heavy-duty cleaning, such as grout, grill exteriors, car interiors, exteriors and more.
Heavy Duty Pad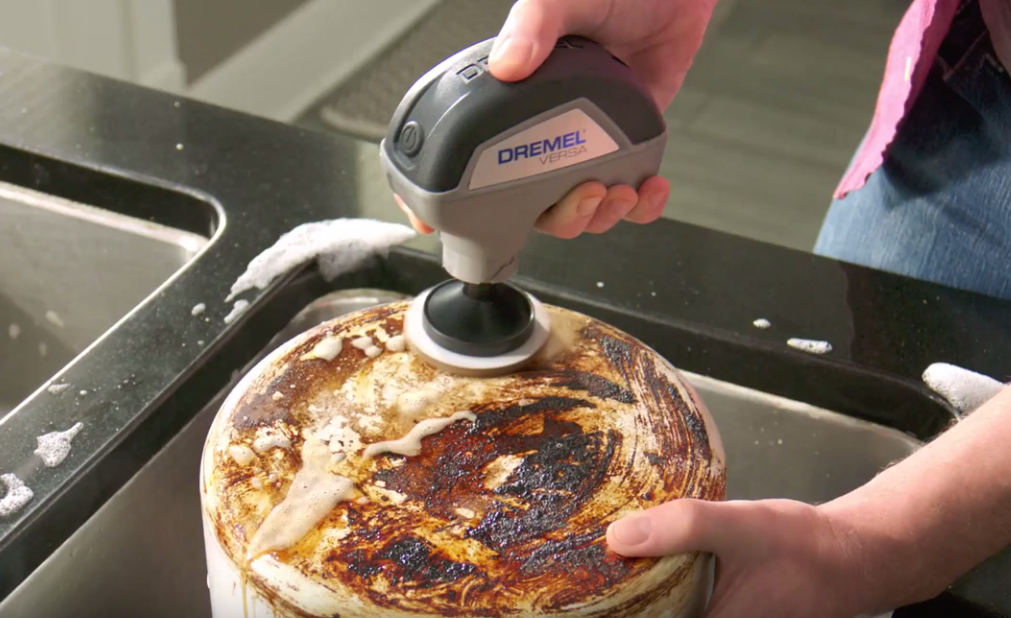 Aggressively removes stubborn scum and baked-on food, as well as small surface scratches on your wood furniture.
The Spin brush and pads are best for scrubbing through stubborn grime and scum, removing grime, mold, mildew, grease, soap scum, lime build up, bug splatter, gunk, rust or anywhere around the home. I tried that and it worked.
Versatile: this power cleaner is best for small hard to clean surfaces like: sinks, glass top and stove tops, oven windows, glass doors, microwaves, grout lines, bathtub handles, shower grout, tile, drains, wheels, shoes, golf clubs, boat cleanup, grills, vinyl Furniture, pots, pans, and any hard to clean surfaces. I tried that and it worked.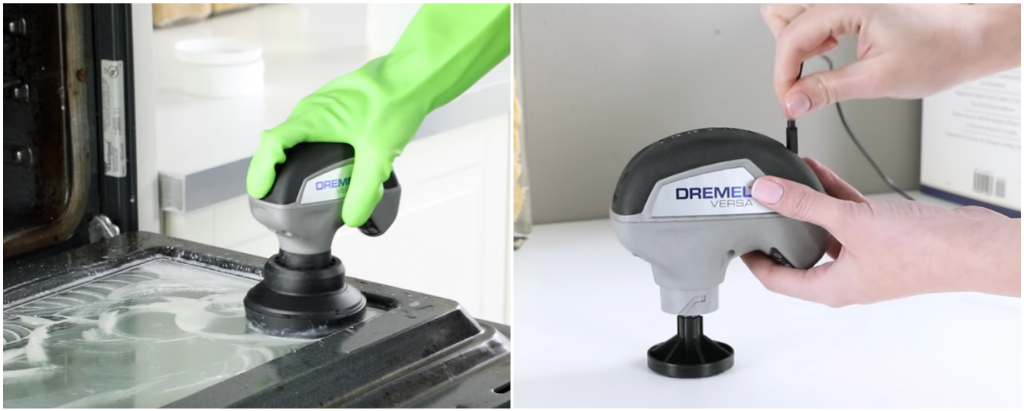 The tool can be used for indoor/outdoor and wet/dry applications around the home
It is Compact: with a waterproof and ergonomic design the Versa cleaning tool provides outstanding control and fits comfortably in the palm of your hand.
At the end of the day, I highly recommend Dremel Versa. It delivers. You will not be disappointed.
For more information and to purchase the Dremel Versa visit www.dremel.com