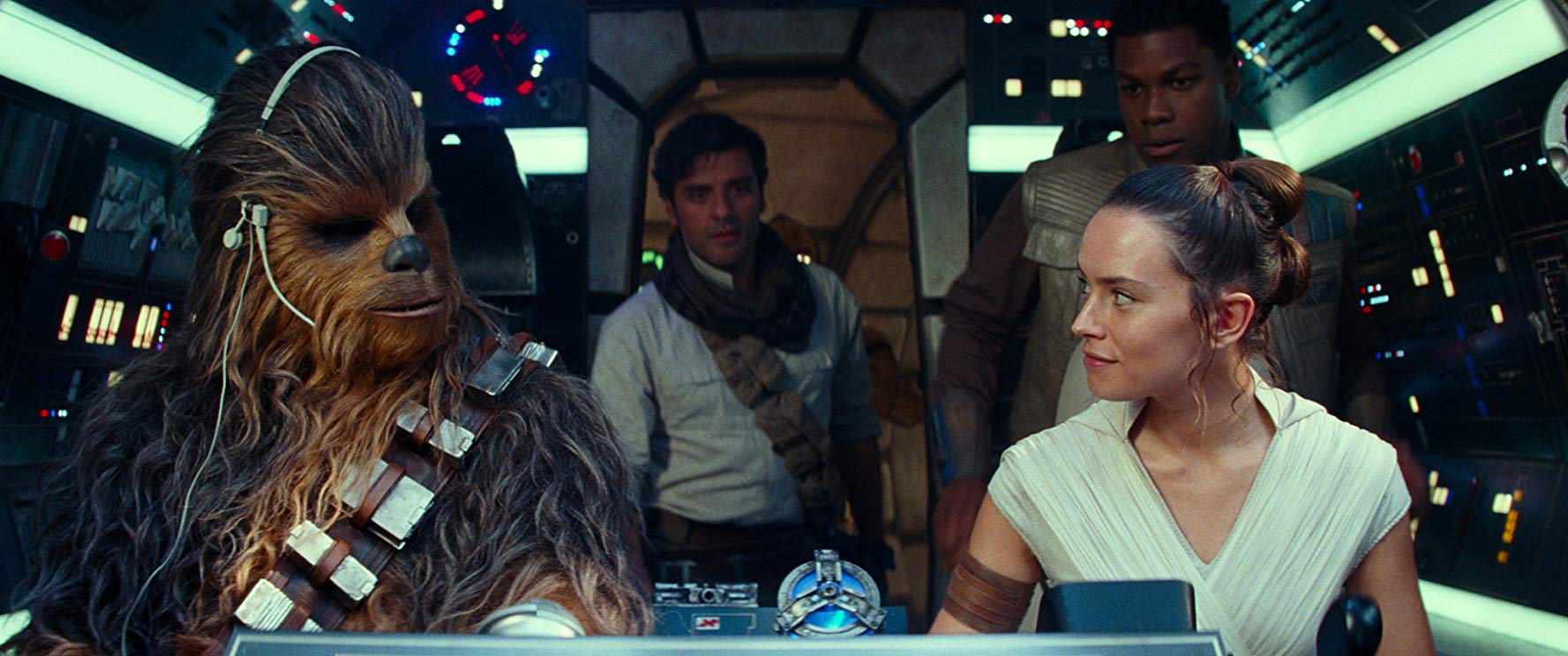 The nine-part "Skywalker Saga" finally reaches its crowd-pleasing conclusion with "Star Wars: The Rise of Skywalker," the big and busy final chapter in the sequel trilogy, featuring a dazzling cast that includes Daisy Ridley, Adam Driver, Oscar Isaac and John Boyega, among many others.
Returning to the directorial reins is writer-director-producer extraordinaire J.J. Abrams, who also helmed the sequel trilogy's first installment, "The Force Awakens," and while the filmmaker's fondness for the franchise is evident throughout, the highly anticipated finale is unlikely to please anyone outside of the dedicated fan base. Although the screenplay credited to Abrams and "Argo" screenwriter Chris Terrio does find some novel ways to wrap up the saga and deliver a memorable cinematic experience in the process, there is an awful lot to digest in the film's two hour and twenty minutes, such that character motivations and dramatic intent occasionally gets lost in a deluge of intergalactic action. Still, with the help of Abrams' enthusiastic direction, John Williams' eternally enjoyable score, and Dan Mindel's slick camerawork, franchise fans will find more than enough to satisfy their adventure-seeking needs.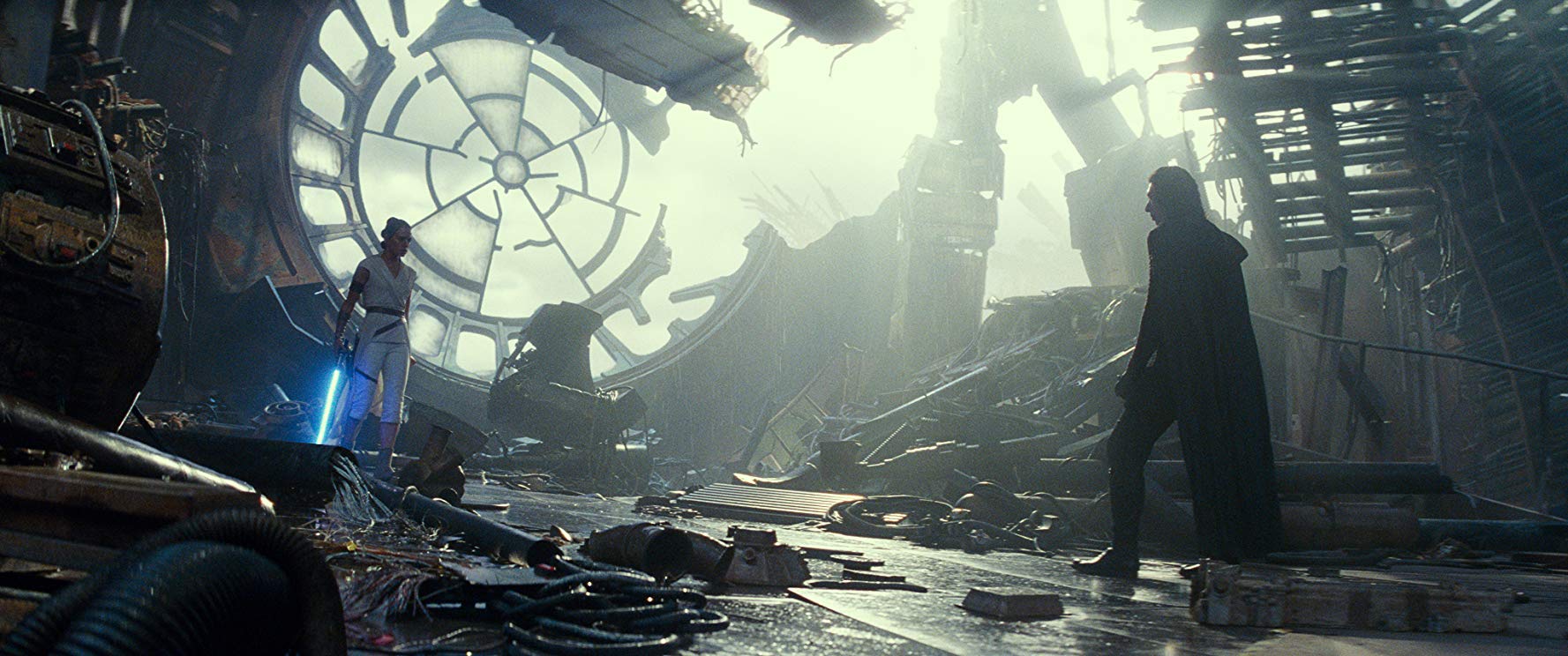 "The Rise of Skywalker" centers on broody Kylo Ren (Adam Driver) discovering a Sith Wayfinder that leads him to Palpatine (Ian McDiarmid), who is still alive on the planet Exogol and with his sights set on universal domination. Upon learning that Palpatine is still alive, Rey (Daisy Ridley), Finn (John Boyega), Poe (Oscar Isaac) and Chewbacca (Joonas Suotamo) embark on a travel hunt of sorts to decode text written on a Sith artifact that may provide a clue to Palpatine's whereabouts. But their travel plans are diverted when Kylo senses their presence on the planet of Passanna and throws some obstacles in their way, and in doing so changes the group's mission from discovery to rescue. As these fan favorite characters delve deeper into their intergalactic exploits, long-kept secrets are unearthed, true identities are revealed and epic battles take place.
Although director and co-writer J.J. Abrams is saddled with the nearly impossible task of satisfying the rabid fan base of a franchise that began some forty-two years ago, his efforts on display here are commendable from a filmmaking as well as a storytelling standpoint, even if the storyline is all but impenetrable to outside forces. Bringing back fan favorite characters while giving the entire universe a worthwhile sendoff in the process, the script is rich in mythology and as such gives fans plenty to chew on, but everyone else will find the proceedings convoluted. Still, from the eye-popping CGI effects, cinematographer Dan Mindel's otherworldly imagery, and of course John Williams' epic score, to the energetic storytelling and the overwhelming cast of colorful characters, "The Rise of Skywalker" goes big every step of the way, and will satisfy those to whom the franchise matters most.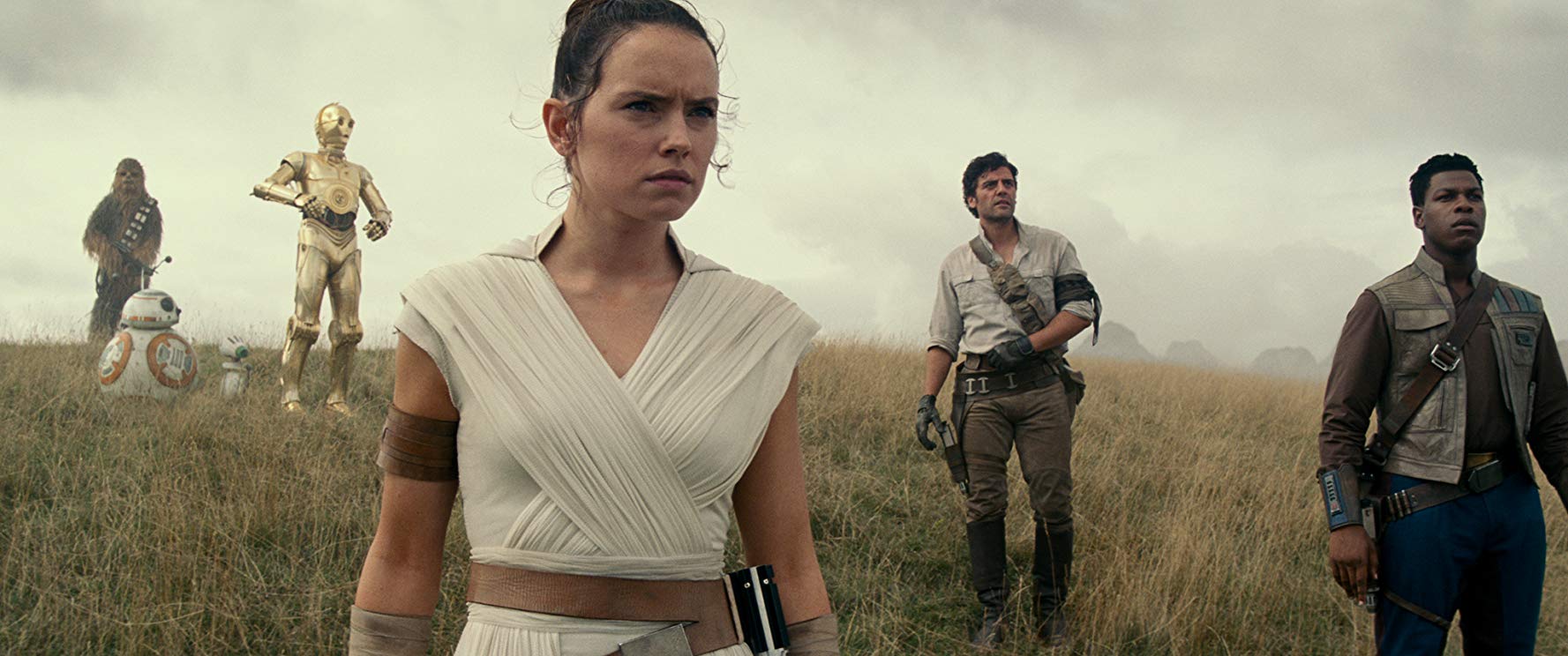 Helping "The Rise of Skywalker" send the saga off on a high note is the committed cast of international actors who all make sure that the Force is exceptionally strong with this final entry. At the center of this installment is Adam Driver, discontented and watchable as ever in the role of Kylo Ren, while Daisy Ridley's Rey is given some very challenging material for which she rises to the occasion. On the Resistance side, John Boyega and Oscar Isaac are delightful as ever playing Finn and Poe Dameron, while First Order standouts include Richard E. Grant as Allegiant General Pryde and Ian McDiarmid's diabolical Palpatine. Fans should also keep their eyes peeled for a range of cameos from veterans and newcomers alike.
"Star Wars: The Rise of Skywalker" if a fan-friendly finale through and through.
By Lucas Mirabella
Running Time: 142 minutes
Rated PG-13 for sci-fi violence and action.