We are getting ready to step into the most frightening time of the year for weight gain; the holidays. This is usually the time when you can pile on the pounds without even realizing it. It all starts with Thanksgiving dinner, without a doubt, the most fattening meal of the year, full of calories; butter, sugar, cheese, cakes, tons of carbs, alcohol and more. So if I may offer some advice, start counting calories and exercise now. Remember that Thanksgiving is followed by Christmas and the New Year, two other killer holidays. By the first week of January you will be 20 pounds heavier and you will hate yourself, making the same resolution as you did last year, to join the gym and shed the pounds, something that you will do for a couple of weeks before once again abandoning your goal. As we get older, it becomes more difficult to lose the weight. I usually start dieting November 1st; it helps me stay on target. I will break on Thanksgiving for one day only, no leftovers. I will resume my regimen the next day until Christmas Eve. Easier said than done, true, but what you need is discipline and your new best friend and partner: Withings the scale.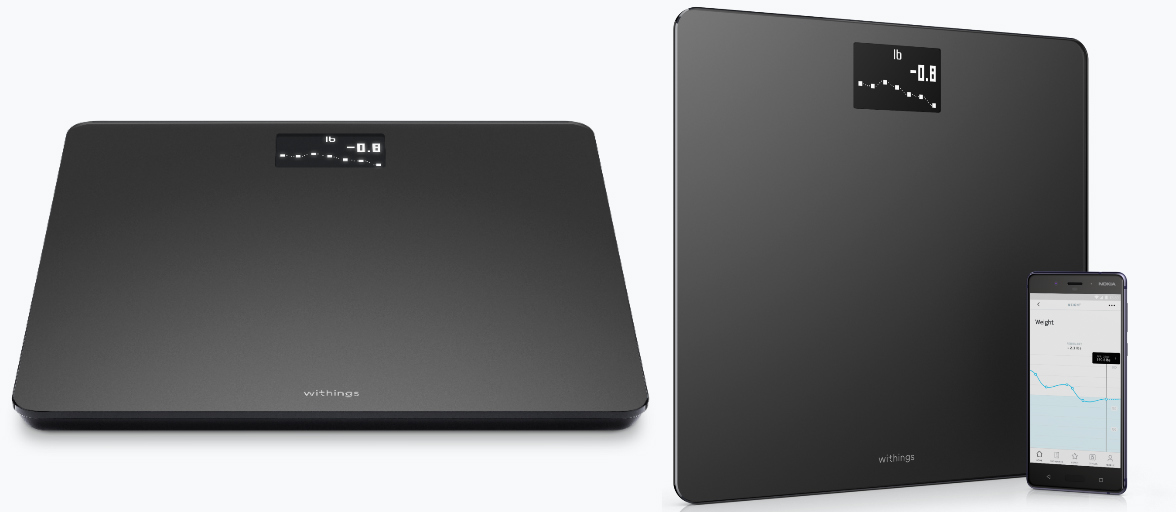 Withings offers three scales; Body which is the one I have, Body+, and Body Cardio.

Body offers a complete weight tracking experience tailored to individuals seeking easy, effective weight management. Weighing in is just the first step. Each session also provides instant feedback via weight trend and BMI screens, plus automatic sync to a free app on your smartphone so you can track progress anytime, anywhere.
– Instant weight insight: Track progress and stay motivated during each weigh-in with weight trend and BMI screens
– Automatic synchronization: Data from every weigh-in appears in the Health Mate app automatically via Wi-Fi
– Multi-user friendly: Recognizes up to 8 users with independent sync
In addition to weight, the scale screen displays a trend screen of your last 8 weigh-ins and automatically calculates your BMI, so you immediately know where you stand. Stay on track by setting a weight goal in the Health Mate app, or by logging food with the built-in nutrition tracking feature. Then sit back and follow your progress as all scale data automatically syncs to the app via Wi-Fi or Bluetooth.
I promise you, this works if you are serious about staying healthy. Get Withings it is smart and fun.
To get the Body Scale visit www.withings.com