Click to Watch
If you love the sunlight, then there is nothing more depressing than living in a dark place. Many homes and apartments do not yield much light during the day for various reasons, either because of the direction the property faces or because they are situated too closely to other buildings. Over twenty years ago, I fell for a one story house; the only drawback was the lack of natural light. After purchasing the property, I started looking into ways to improve the lighting; the first thought that came to mind was to add skylights but it was relatively costly. At the same time, I started receiving all kinds of pamphlets relating to remodeling, this is when I discovered an alternative to traditional skylights; it was called SOLATUBE.
The Solatube story began in the 1980s when a lone Australian inventor created a product that revolutionized the way daylight was brought into a building. Known as a "Tubular Daylighting Device" (TDD), this product was compact, leak-proof and affordable. After being patented in 1986, this device became the first Solatube product ever sold and the catalyst that transformed the daylighting industry. The original design featured a rooftop light capturing system that redirects daylight through a highly reflective cylinder to a diffuser at the ceiling level. It was not long before what was once known as the light catcher, became the best-selling skylight in Australia. It finally was launched in the US in 1992 so it was a no-brainer to have Solatube installed in my new home so it could magically improve the light! Years later when I sold my home and moved into a new one, I also had Solatubes install in my bathrooms. It made an incredible difference. I finally could apply makeup without turning on the vanity lights. Meticulously engineered to deliver brightness, the diffusers transfer light through the reflecting tubing.
The Solatubes come in various sizes and designs. They can be installed on virtually any roof types, including a pitched roof. Recently, I was asked by a friend what could be done to brighten their townhouse without causing major damages to their flat roof. After a quick visit, I recommended they have Solatubes installed. I explained that not only would there be no damages to the roof, but the technician could install it in under one hour. The small 22" diameter penetration fits between normal structural system layouts with no framing, no mess and no hassle. The 21" Solatube can produce light output equivalent to two standard 3-lamp fluorescent light fixtures.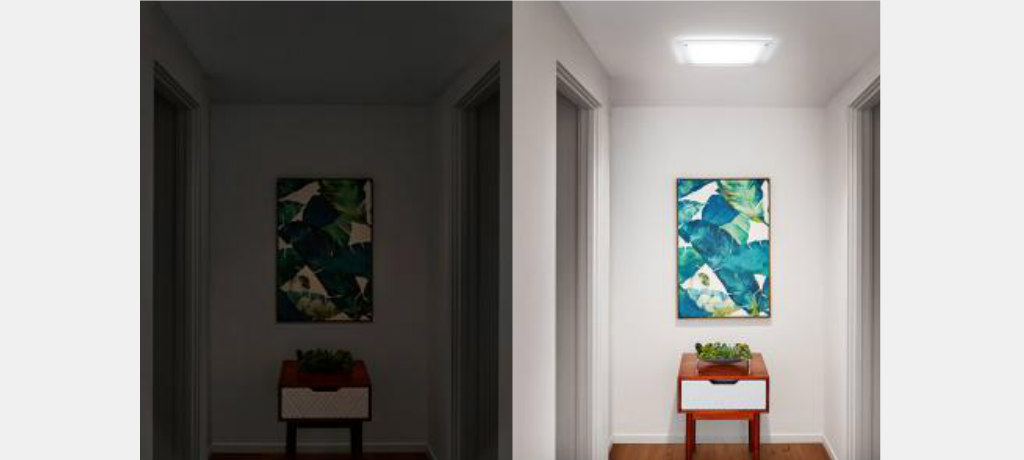 As you will see from the video above, the townhouse was completely transformed. If the Solatubes are placed in areas that require darkness at certain times of the day, such as in the bedrooms, no problem; you have the option of purchasing the Daylight Dimmer Solatube Switch, which controls the amount of light you receive in the room. The wall mount switch provides convenient low voltage control (sold separately).
Since its beginnings, Solatube has continuously added many innovations with new and updated models; advanced optical technologies; daylight dimming, lighting and ventilation devices; and modular, performance-enhancing components. It is one of the greatest inventions ever. I have been a fan for twenty-plus years and I highly recommend it.