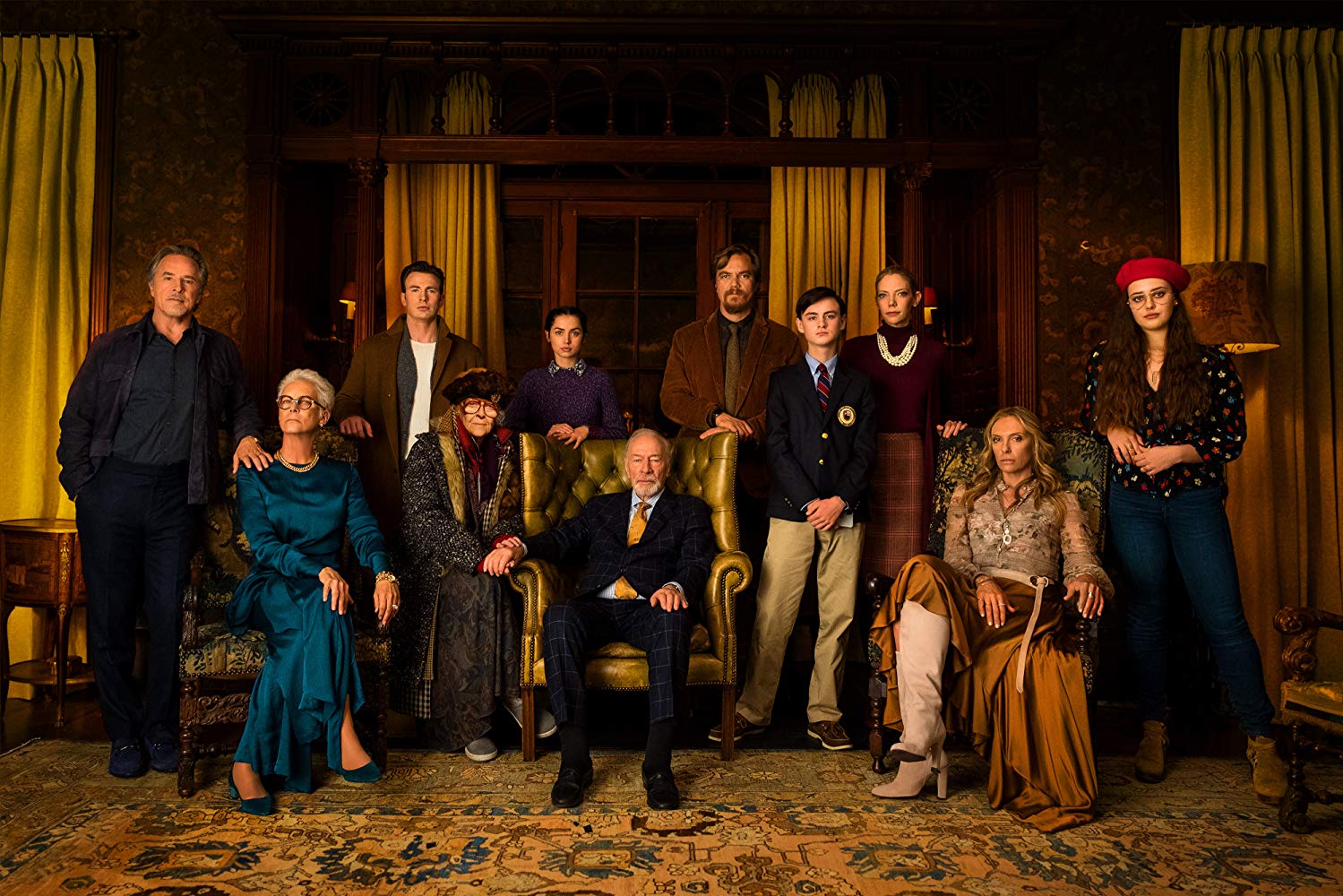 When a celebrated crime novelist is found dead in his sprawling estate, a debonair detective focuses his investigation on the writer's dysfunctional family in "Knives Out," a deliciously entertaining whodunit starring an excellent cast headlined by Daniel Craig, Chris Evans, Christopher Plummer and Jamie Lee Curtis.
Returning to earthbound adventures after helming "Star Wars: The Last Jedi," writer-director Rian Johnsonoffers audiences an Agatha Christie-inspired murder mystery filled with fun and frivolity that should sate audience's entertainment appetites over the long thanksgiving weekend. Boasting a slick script of Johnson's creation that serves up some colorful characters, effective red herrings and an overall engaging storyline, "Knives Out" is an easily digestible detective film that does right by not taking itself too seriously. Featuring a lively score by Nathan Johnson that nicely captures the playfully conspiratorial tone, memorable cinematography by frequent Johnson collaborator Steve Yedlin that brings out the best of the film's mansion setting, and stellar production design by David Crank, this spirited whodunit is rounded out by a star-studded cast that relish in the quirkiness of each of their eccentric roles.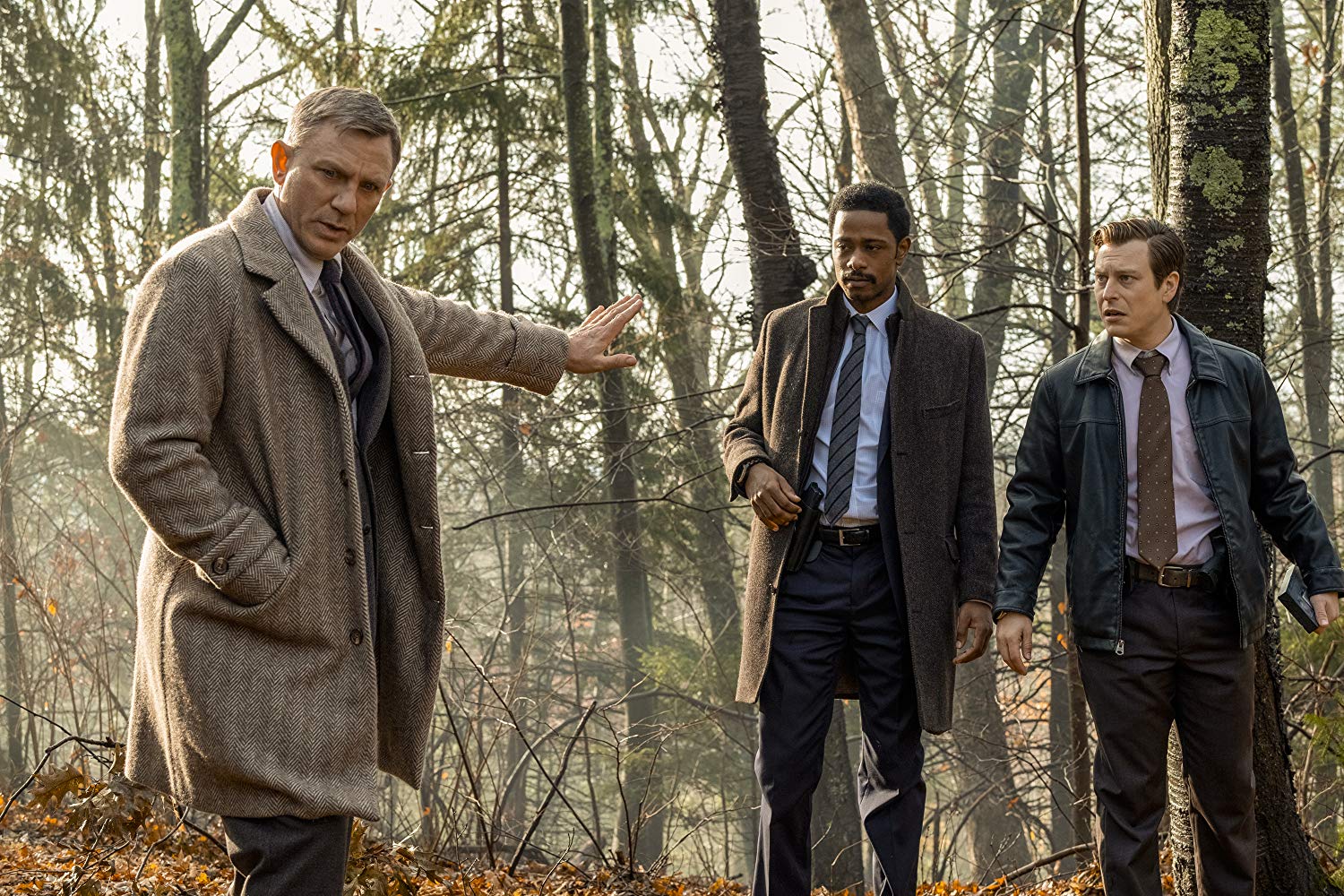 "Knives Out" begins like most whodunits, with a death, in this case of celebrated crime novelist Harlan Thrombey (Christopher Plummer), who is discovered in his massive mansion with a fatal knife wound. What seems at first glance as a suicide quickly becomes a murder investigation as Detective Benoit Blanc (Daniel Craig) looks into the circumstances surrounding Thrombey's life and death with the help of Lieutenant Elliott (LaKeith Stanfield) and Trooper Wagner (Noah Segan).
At the center of Detective Blanc's investigation is the eccentric Thrombey family, a shady clan who all seem intent on getting their hands on the patriarch's considerable fortune. There's eldest businesswoman daughter Linda Drysdale (Jamie Lee Curtis), her emasculated husband Richard (Don Johnson) and their spoiled son Ransom (Chris Evans); Harlan's youngest son and aspiring publishing tycoon Walt (Michael Shannon), his uptight wife Donna (Riki Lindhome) and their rebellious son Jacob (Jaeden Martell); and Harlan's deceased son's wife Joni (Toni Collette) and her enlightened daughter Meg (Katherine Langford). As Blanc's investigation heats up, the kooky clan tries to steer the attention away from themselves and towards Harlan's beloved housekeeper Marta (Ana de Armas).
Bringing an element of social commentary to the mischievous proceedings with the eclectic group of characters and their volatile relations, writer-director Rian Johnson pays homage to the murder mystery genre with this dangerously enjoyable whodunit. Filling the proceedings with a number of effective red herrings and potential culprits, all with their own respective shortcomings and lifelong grudges, Johnson's sly script will keep audiences on their toes and thoroughly enjoying themselves all the while. From the ill-mannered characters and the agreeably dark humor to the attractive camerawork and sharp editing, "Knives Out" dishes out a delectable cinematic experience for the holiday movie crowd.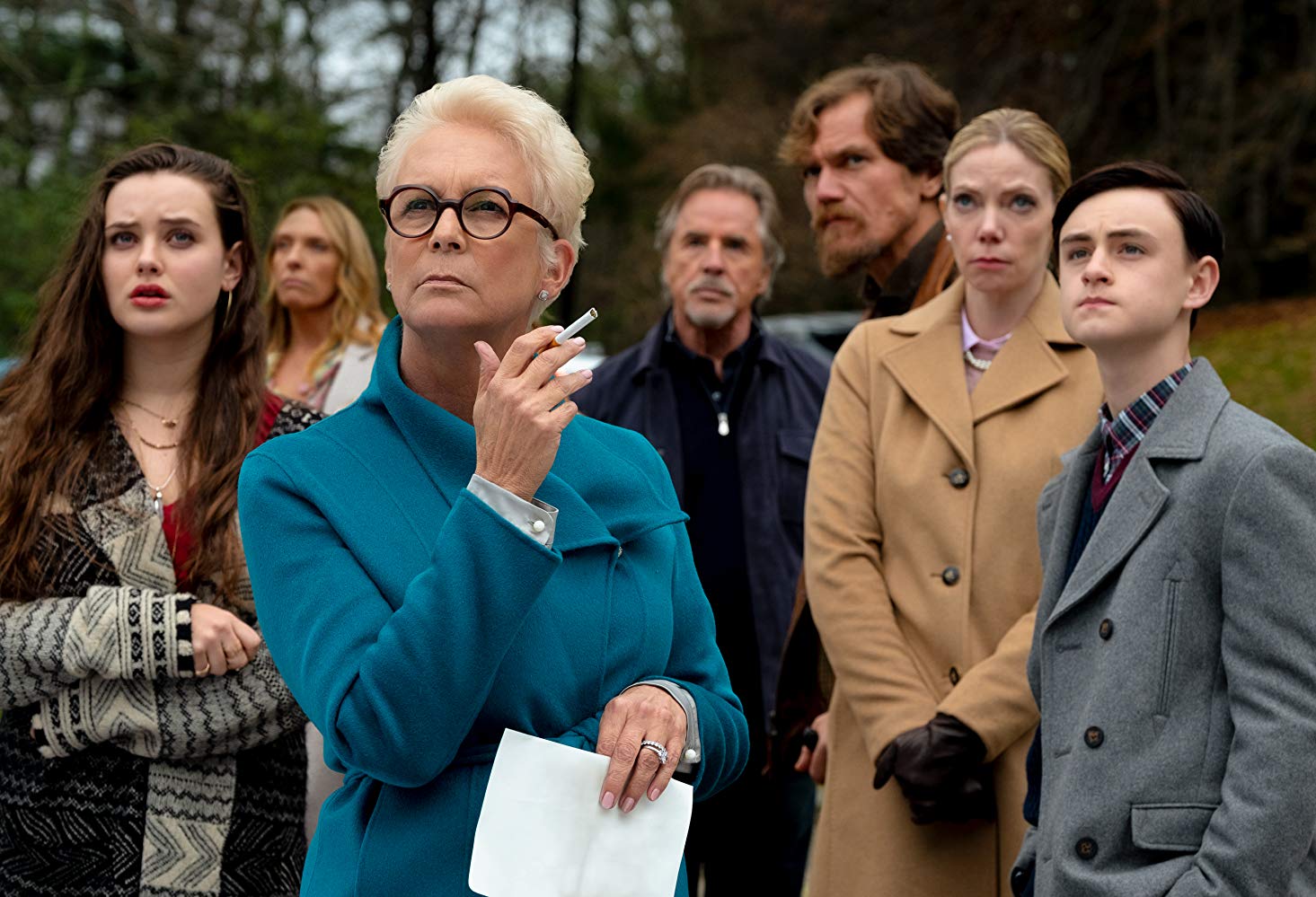 Filling out the colorful cast of characters is a ridiculously talented ensemble who all jump at the opportunity to bring out the quirkiness of their eccentric roles. Daniel Craig is an absolute delight as the debonair detective at the center of the investigation, while LaKeith Stanfield holds his own as his sleuthing sidekick, but the most memorable and substantial role belongs to Ana de Armas as the unsuspecting housekeeper who literally can't stomach telling a lie. Christopher Plummer also delivers gravitas and charm in his short-lived role as celebrated novelist Harlan Thrombey, while Chris Evans wins the award for the most detestable among the spoiled Thrombey clan.
"Knives Out" is a charming whodunit that brings some devilish fun to the holiday weekend.
By Lucas Mirabella
Running Time: 130 minutes
Rated PG-13 for thematic elements including brief violence, some strong language, sexual references and drug material.