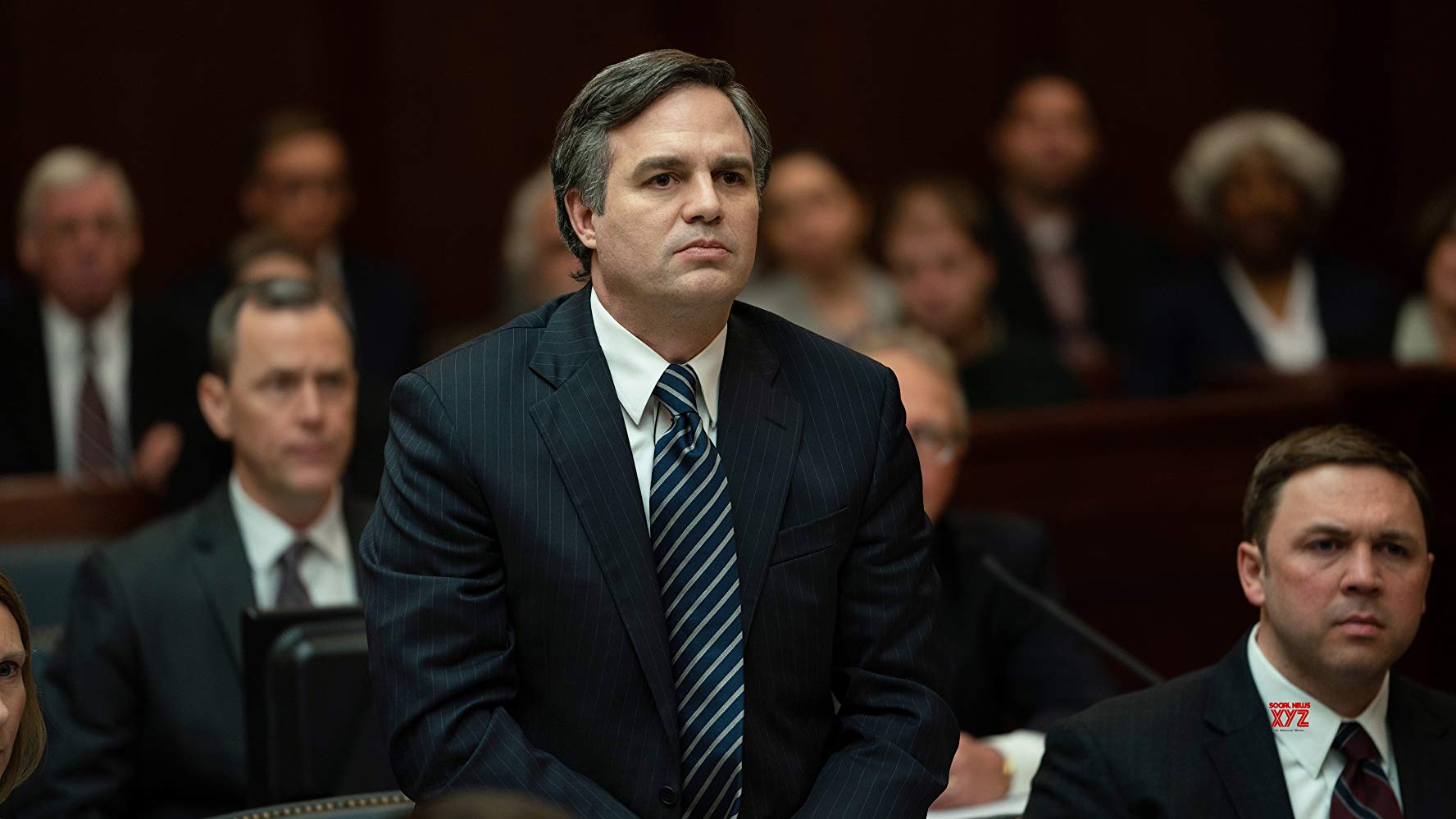 A corporate lawyer risks his career and reputation to dig up dirt – or in this case, sludge – on a chemical corporation whose history of environmental pollution hits dangerously close to home in "Dark Waters," an effectively enraging legal thriller headlined by a first-rate turn from Mark Ruffalo.
Based on Nathaniel Rich's 2016 New York Times Magazine article, "The Lawyer Who Became DuPont's Worst Nightmare," this latest effort from acclaimed filmmaker Todd Haynes ("Carol," "I'm Not There") deftly depicts an environmental nightmare playing out in real time, exploring one man's relentless efforts to hold a corporation accountable for incomprehensible greed that comes at the expense of human life. Helping "Dark Waters" achieve its dramatic force is a sturdily structured script by Mario Correa and Matthew Michael Carnahan that follows the formula of previous legal thrillers a bit too closely but still hits the story beats with undeniable emotional impact, evocative cinematography by Edward Lachman that underscores these sobering events with jarring realism, and an aptly melancholic score by Marcelo Zarvos that captures the full scale of this tragedy. Rounding out this effective environmental call to arms is a dedicated ensemble cast, led by a deeply moving lead performance by Mark Ruffalo, that ratchets up the drama every step of the way.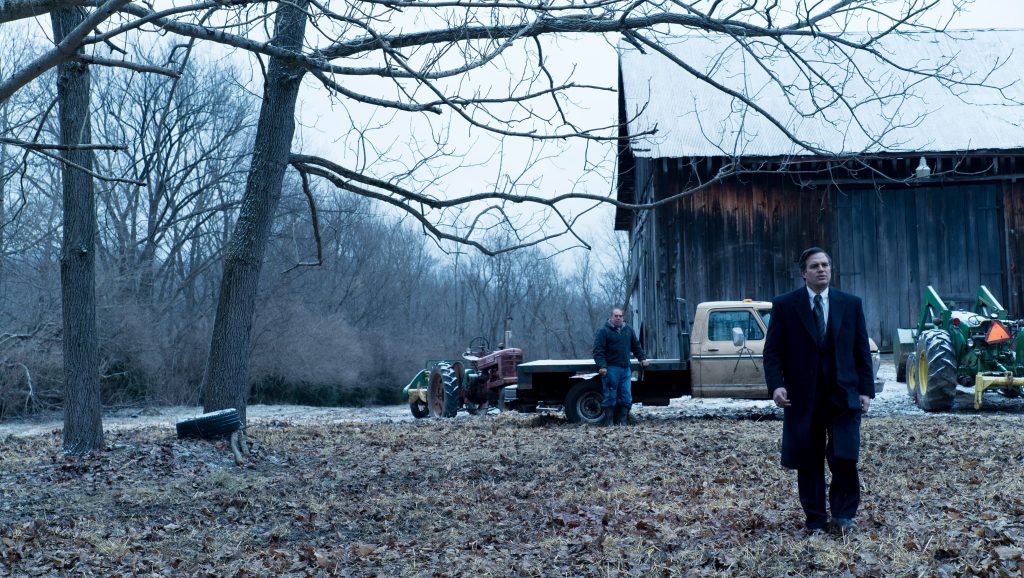 "Dark Waters" centers on Rob Bilott (Mark Ruffalo), a Cincinnati-based defense attorney who just made partner at a law firm that built its reputation on defending big corporations like DuPont, the world's largest chemical company. Speaking of DuPont, the chemical behemoth just so happens to operate a plant in Bilott's native West Virginia, right in his grandma's neighborhood. One day, Rob is faced with a moral dilemma when he is paid a visit by Wilbur Tennant (Bill Camp), a farmer neighbor of his grandma whose property abuts a DuPont landfill that he suspects is poisoning his cattle with toxic waste. Torn between following the company line and remaining true to his morals and to his fellow West Virginians, Rob decides to take the case and do what is right for him and his wife (Anne Hathaway) and child.
Wanting to uncover what types of chemicals were dumped into the Dry Run Landfill near Tennant's farm, Rob reaches out to DuPont executive Phil Donnelly (Victor Garber) in hopes of some transparency, but is met with nothing but corporate roadblocks, so he files a formal complaint to force the issue. What Rob uncovers, after analyzing thousands of documents dating back to the 1950s, is that the company dumped over 7,000 tons of sludge of a toxic "forever chemical" called PFOA, used for making things like Teflon, into the landfill. However, because PFOA is one of many unregulated chemicals that was created before the rules established by the Environmental Protection Agency went into effect in the 1970s, Bilott must prove that DuPont knew the chemical was toxic. As the lawsuit drags on and the effects of the pollution worsen, Bilott puts everything on the line, from his family and health to his job and reputation, to prove that DuPont knowingly exposed their workers and neighboring West Virginians to hazardous materials.
With his impassioned take on the legal thriller, director Todd Haynes delivers a forceful film that implores its audiences to do as real life crusader Rob Bilott would and hold the corporations who are perpetrating these types of environmental atrocities accountable for their actions. Never didactic or overly preachy, the film allows the power of the cold hard facts of the case to speak for themselves, though Haynes does dramatize the events with an apt amount of moral outrage. Although the screenplay by Mario Correa and Matthew Michael Carnahan may feel a touch too familiar, "Dark Waters" boasts the kind of fact-driven storyline that actually benefits from said structure as it methodically presents its case much like the lawyer protagonist at its center. And while certain elements like Bilott's family troubles and health problems feel a bit too on-the-nose, there is nothing trite or convenient about the legal battle against DuPont, and audiences will find themselves deeply invested in Bilott's chemical crusade.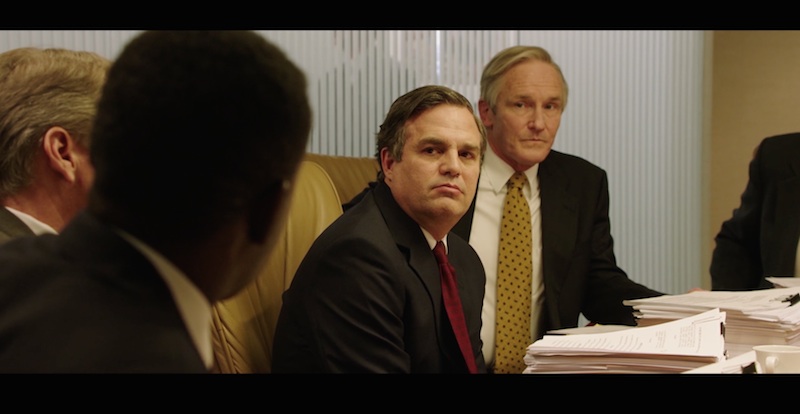 Moving beyond his role of Bruce Banner in a post-Avengers world, Mark Ruffalo delivers a gripping central performance as the Cincinnati-based lawyer who risks it all to expose the deeply buried secrets and criminal actions of the world's largest chemical company. Also a producer on the film, Ruffalo brings a personal history of activism to the role, as he co-founded a non-profit dedicated to clean water called Water Defense, and his performance brims with the same kind of urgency evident in his activism. As Bilott's long-suffering wife, Anne Hathaway brings the domestic issues brought upon by the case to the fore, while Tim Robbins shines as Bilott's supervising partner at the firm; but the most memorable supporting role undoubtedly belongs to Bill Camp's portrayal of Wilbur Tennant, whose persistence and palpable outrage jump-starts the legal fight.
"Dark Waters" is a grim but galvanizing legal thriller.
By Lucas Mirabella
Running Time: 126 minutes
Rated PG-13 for thematic content, some disturbing images and strong language.
https://www.focusfeatures.com/dark-waters