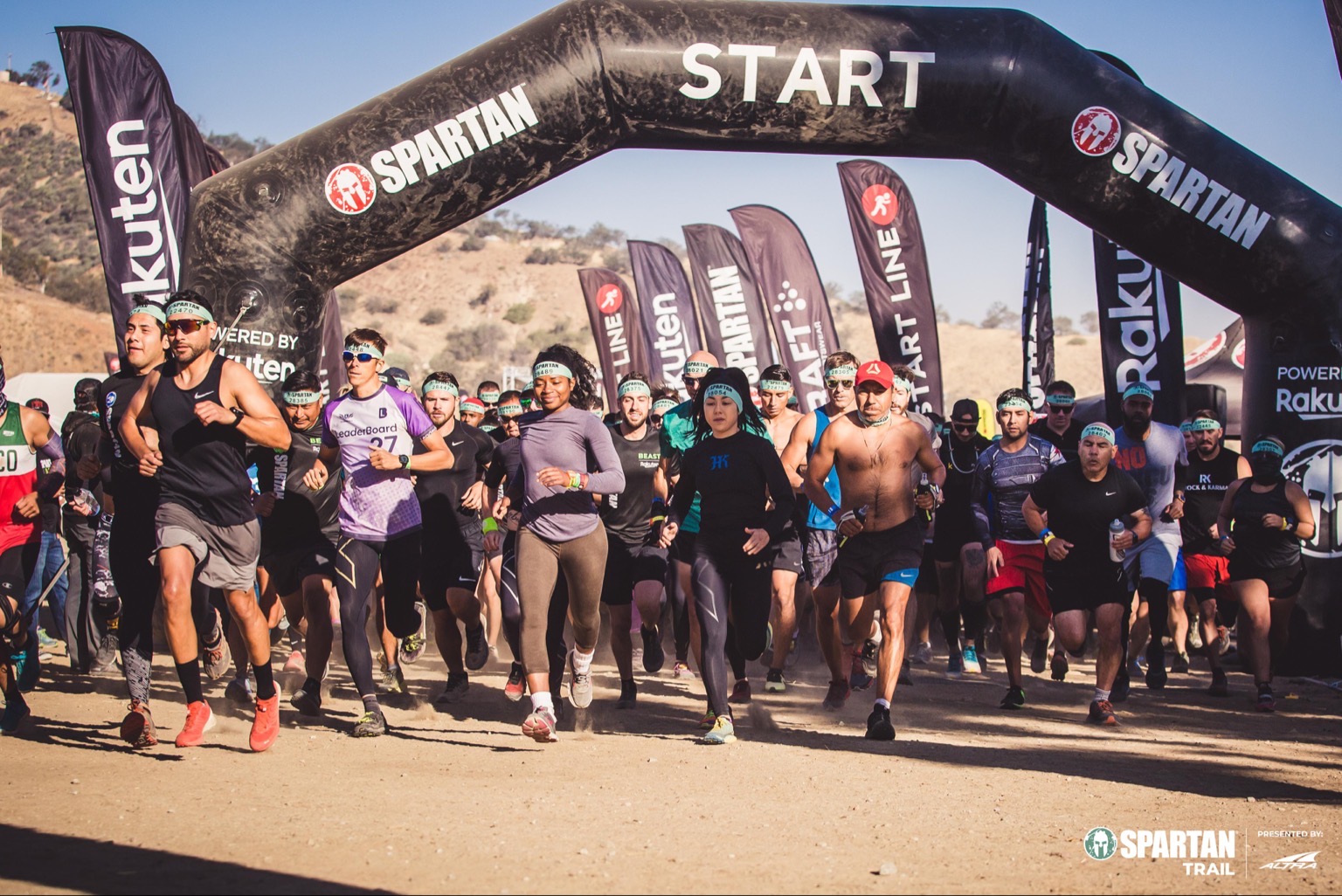 Last year, Spartan Race branched out from OCR by introducing their Spartan Trail Series. Catching the attention of trail runners around the country, Spartan upped their game by announcing the "Spartan Trail US Championship Presented by Altra" with a whopping $50,000 prize purse for the top 10 elite male and female competitors in the 10k and 21k races.
The fight for the cash on December 15, 2019 in Los Olivos, CA marks the largest purse ever offered in trail running history for the two distances. Needless to say, the Spartan empire and its founder, Joe De Sena know how to catch the running community's attention.
"The ancient Spartans were known to run on the mountainous trails of Sparta, so it's a natural extension of our brand as we work to motivate people everywhere to step outside of their comfort zones and learn there's no limit to what they can achieve," De Sena said in a statement.
Having only experienced Spartan's obstacle course races, I was finally able to check out a race from their Spartan Trail series at Tejon Ranch in Lebec, CA. Just a year prior, I took on the Spartan Beast at that same location. With those infamous endless hills and dirt surfing, I was hopeful for a similar challenge with their trail course (just minus the obstacles and horse waste).
As always, our races are reviewed under the following (OCR) rating system: Organization, Course Design, Rating Overall.
ORGANIZATION:
Spartan events are a well-oiled machine. They just get better and better when it comes to having a massive staff of volunteers, organized registration, reminders and on-site announcements. Despite a 15-minute delay to our 9:00AM scheduled start time, everything flowed nicely. Spartan had announced that those registered for the 5k would automatically be doing the 10k. Sure, there were some eyes rolling, but what's a few more miles?! West Coast Race Director, Luis Escobar kept all runners informed with minute-to-minute updates. And who could forget, "Right is RED!" If the red tape on the course isn't on your right, you're going in the wrong direction. They split up the small Elite wave from the Age-Group competitors by about 10 minutes. Luis announced that they were expecting about 300+ runners, but instead had an impressive 500 registered turnout. After a quick "Hello," we were off and running.
COURSE DESIGN:
I always like a good uphill challenge at the very start of a trail race. They played it safe this time around with a flat start for the first mile or so before giving us some elevation. A couple of miles in, we started to climb. Total elevation gain was 1,620 ft. with a 1,629 ft. loss. I'm a big fan of choppy terrain that tests our technical skills for uphill and downhill, but this course was fairly smooth riding from start to finish.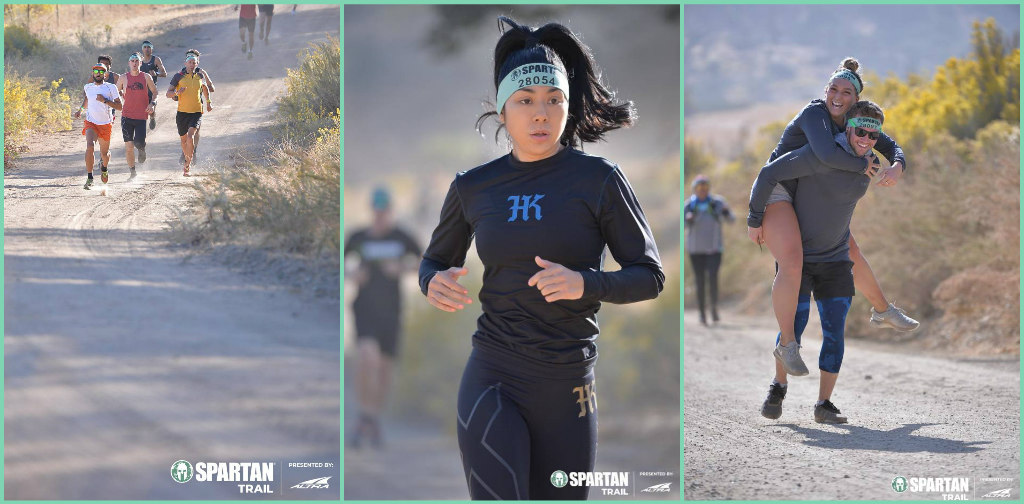 RACE RATING:
The Trail Series is a wonderful and much needed addition to the Spartan brand. Luis Escobar has great energy and clearly has passion for the sport, as well as respect for runners of all levels. During the awards ceremony, he introduced Altra (Spartan Trail sponsor) representatives and pro-runners Mark Hammond and Jesse Haynes on stage to present the medals. I was lucky enough to receive a gold medal from Mark for First Place (Age Group Competitive 30-39). Unlike the OCR events, the Age Group is split by decade instead of every 5-year mark. I like that because it increases the pool of competition! Win or not, this was a fine race. I look forward to seeing the race series grow and attract thousands more.
Check out the 2019/2020 Spartan Trail Series race dates HERE.

(Age Group Competitors 30-39, Mark Hammond (Altra) & Luis Escobar, Elite Competitors)