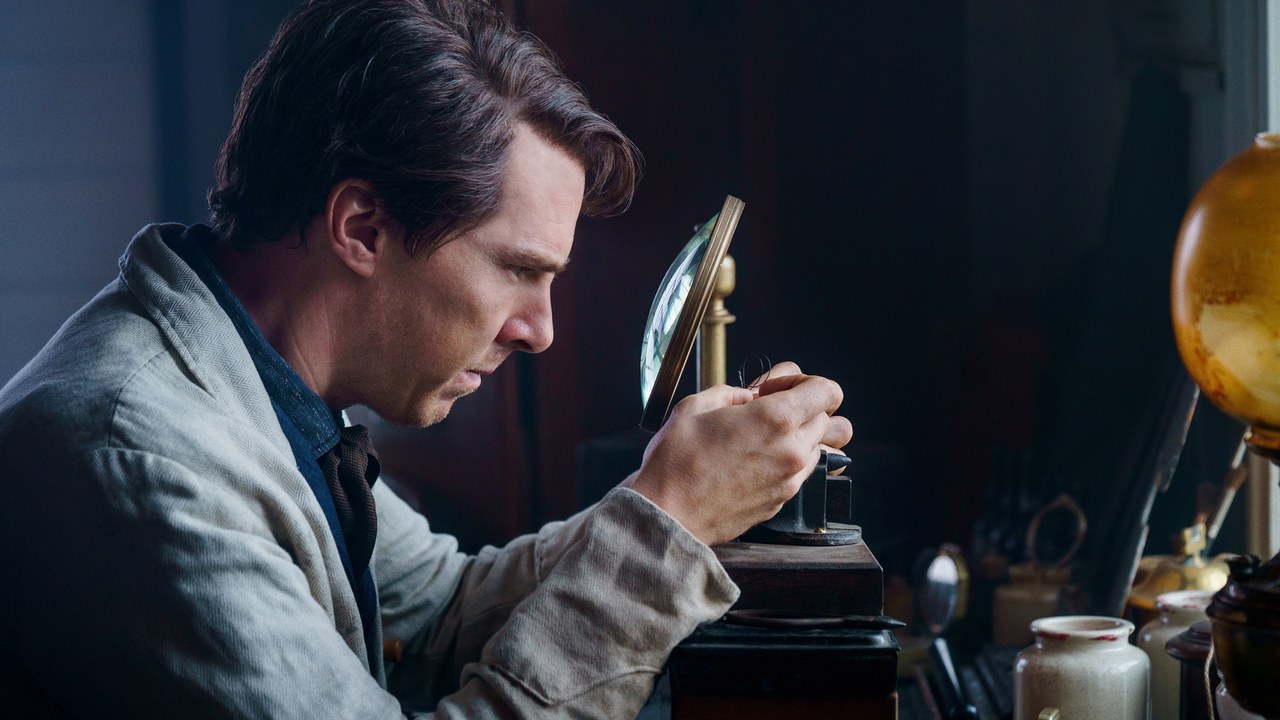 Benedict Cumberbatch and Michael Shannon play two of the greatest inventors of the Industrial Age – Thomas Edison and George Westinghouse – as they fight for control over which of their electrical systems will power the country in "The Current War," a sometimes stuffy but mostly compelling historical drama also featuring Nicholas Hoult, Tom Holland and Katherine Waterston.
Shot over two years ago then shelved due to complications surrounding the turmoil at The Weinstein Company, this engaging historical pic offers audiences a better-than-average dramatization of a monumental battle between two titans of industry, and the Machiavellian methods they used to come out ahead. Dynamically directed by Alfonso Gomez-Rejon ("Me and Earl and the Dying Girl"), whose filmmaking brilliance is on full display, and who always finds novel ways to bring a spark to his scenes, even when they suffer from a kind of history book flatness, "The Current War" sheds light on a subject that still resonates to this very day. Featuring awe-inspiring imagery from Chung-hoon Chung that is sure to put a jolt in your system, an engaging script by Michael Mitnick that nicely balances the story's unexpected thrills with its dedication to historical accuracy, and a sweeping score by Dustin O'Halloran Hauschka that properly captures the importance of the proceedings, this far-reaching tale of a titanic power struggle should see modest returns from an intellectually minded audience.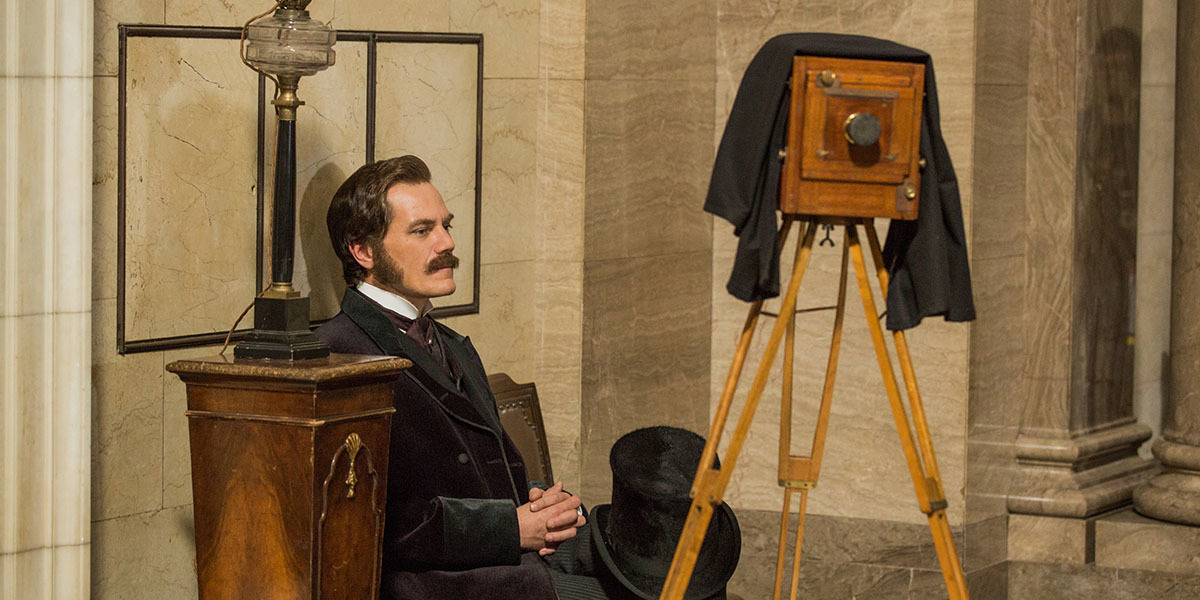 "The Current War" begins in 1880, when Thomas Edison (Benedict Cumberbatch) was already the celebrated "Wizard of Menlo Park" for his 1887 invention of the phonograph. Edison invites a group of New York moneymen to a field in New Jersey to see his latest feat: the direct current (DC) lighting system. It is but the first step in Edison's ambitious plan to light up a square mile of Manhattan, a plan for which he needs funding as well as the help of his enterprising young assistant secretary, Samuel Insull (Tom Holland), who sets up a business, Edison Electric, to get the ball rolling.
While Edison tries and eventually succeeds to secure funding from the famed financier J.P. Morgan, (Matthew Macfadyen), elsewhere, industrialist George Westinghouse (Michael Shannon) is intrigued by the news of Edison's ambitious plans and tries to arrange a meeting with the famed inventor. When Edison snubs Westinghouse, it sets in motion a battle between the two over whose power system – Edison's direct current versus Westinghouse's alternating current (AC) – will have the ability to safely generate enough power for an entire city. Also asserting himself into this epic battle is Nikola Tesla (Nicholas Hoult), who after failing to sell Edison on the superiority of AC, eventually pairs with Westinghouse to realize his vision of a new form of power. From smear campaigns in the press to petty prank phone calls, the war between these two men runs deep, leading to a final showdown at the 1893 Chicago World's Fair.
Although on the surface this subject matter is perhaps a little too educational in nature to really energize an audience, rest assured the battle between these two industrialists is epic indeed, and spans a whole range of interesting topics, from greed and corruption to the origins of the electrical chair and the way people in positions of power manipulate the press to rewrite history. Directed with flair by filmmaker Alfonso Gomez-Rejon, even when scenes are heavy on exposition, he still manages to energize the proceedings with his handling of the material. The narrative is also enlivened by some eye-catching camerawork from Chung-hoon Chung and an exhaustively researched script that takes pains to elicit the full dramatic weight of the story at hand.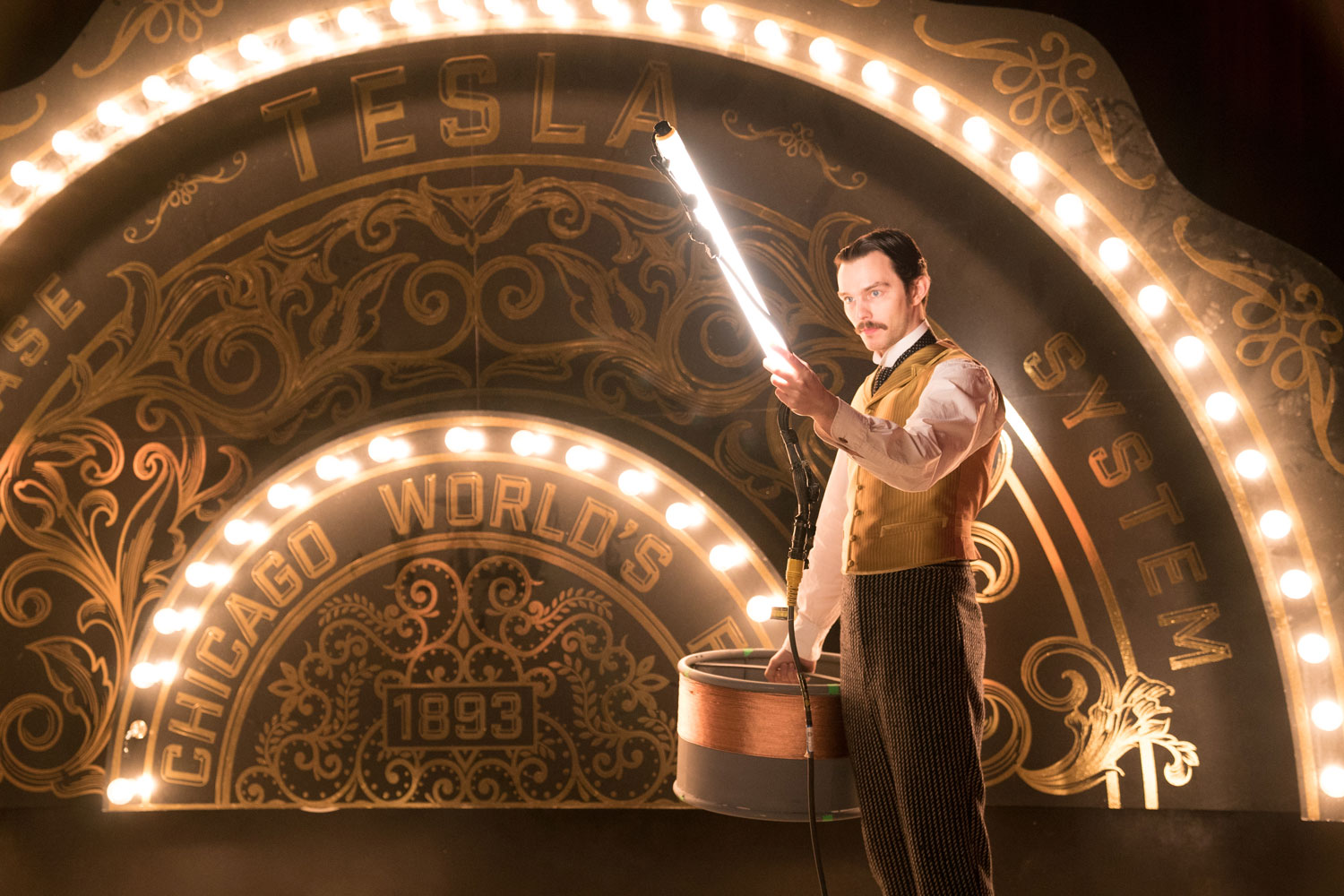 Although this engaging historical drama is being released at the outset of awards season, it is unlikely to garner much attention from its two celebrated leads, though both Benedict Cumberbatch and Michael Shannon both put in reliably good performances throughout. As the celebrated but conniving inventor Thomas Edison, Cumberbatch has the bigger and more nuanced of the two roles, as his character grapples with a family tragedy and the inherent guilt that accompanies his deceptive practices. Still, despite the more understated role as George Westinghouse, Michael Shannon leaves the more lasting impression, and also excels in his scenes opposite his wife Marguerite, played with vigor by Katherine Waterston. Nicholas Hoult offers memorable supporting work playing the visionary but impoverished Serbian immigrant Nikola Tesla, as does Tom Holland playing Edison's conscience-stricken secretary.
"The Current War" is an illuminating look at an epic but oft-forgotten battle in our nation's history.
By Lucas Mirabella
Running Time: 107 minutes
Rated PG-13 for some violent content and thematic elements.
https://twitter.com/currentwarfilm