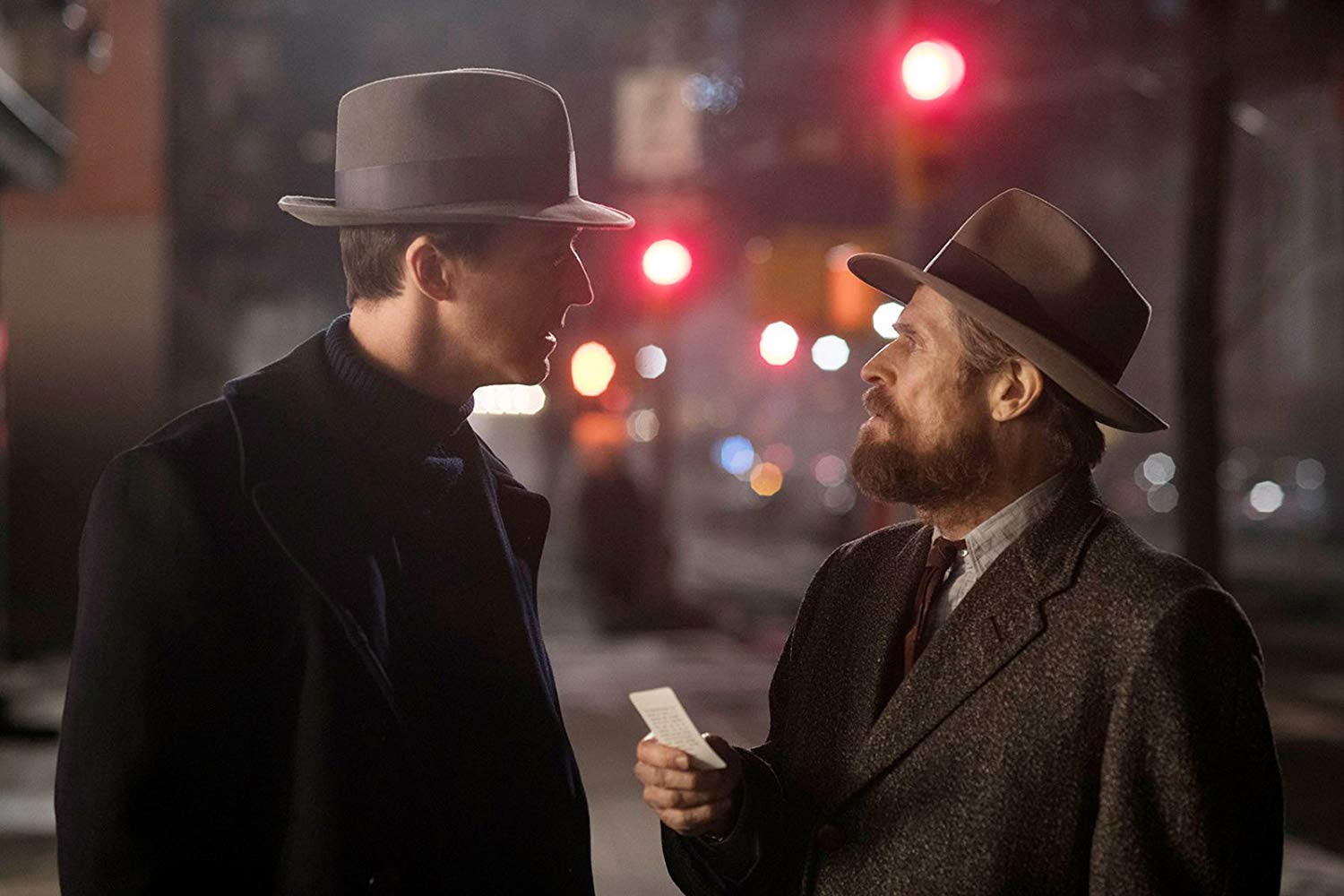 Edward Norton asserts himself into the awards conversation with an old school detective tale set in 1950s New York centered around a private eye trying to get to the bottom of his best friend and mentor's disappearance in "Motherless Brooklyn," a thoroughly captivating detective thriller featuring a star-studded ensemble including Norton, Alec Baldwin, Bruce Willis, Bobby Cannavale, and Gugu Mbatha-Raw.
It's been nearly twenty years since Norton made his directorial debut with "Keeping the Faith," and he must have spent some of that time delving deep into the film noir genre, as this stellar period piece feels like something straight out of its 1950s setting, with its magnificently moody camerawork, and a mystery-laden script that keeps moviegoers fully engaged and that Norton adapted for the screen from Jonathan Lethem's novel. With a script this strong and the kind of assured direction that the multi-hyphenate offers here, not to mention the overall quality of the filmmaking on display, there is little doubt that Norton's efforts will be rewarded with nominations in the coming months, both for his behind-the-scenes work as well as the nuanced performance he gives as the Tourette Syndrome-plagued protagonist. Also helping bring this boldly shot piece believably to life is the stellar ensemble cast, highlighted by Alec Baldwin's corrupt Borough Authority chief, Willem Dafoe's social outcast, and Gugu Mbatha-Raw's dramatically deft turn as Norton's unlikely love interest.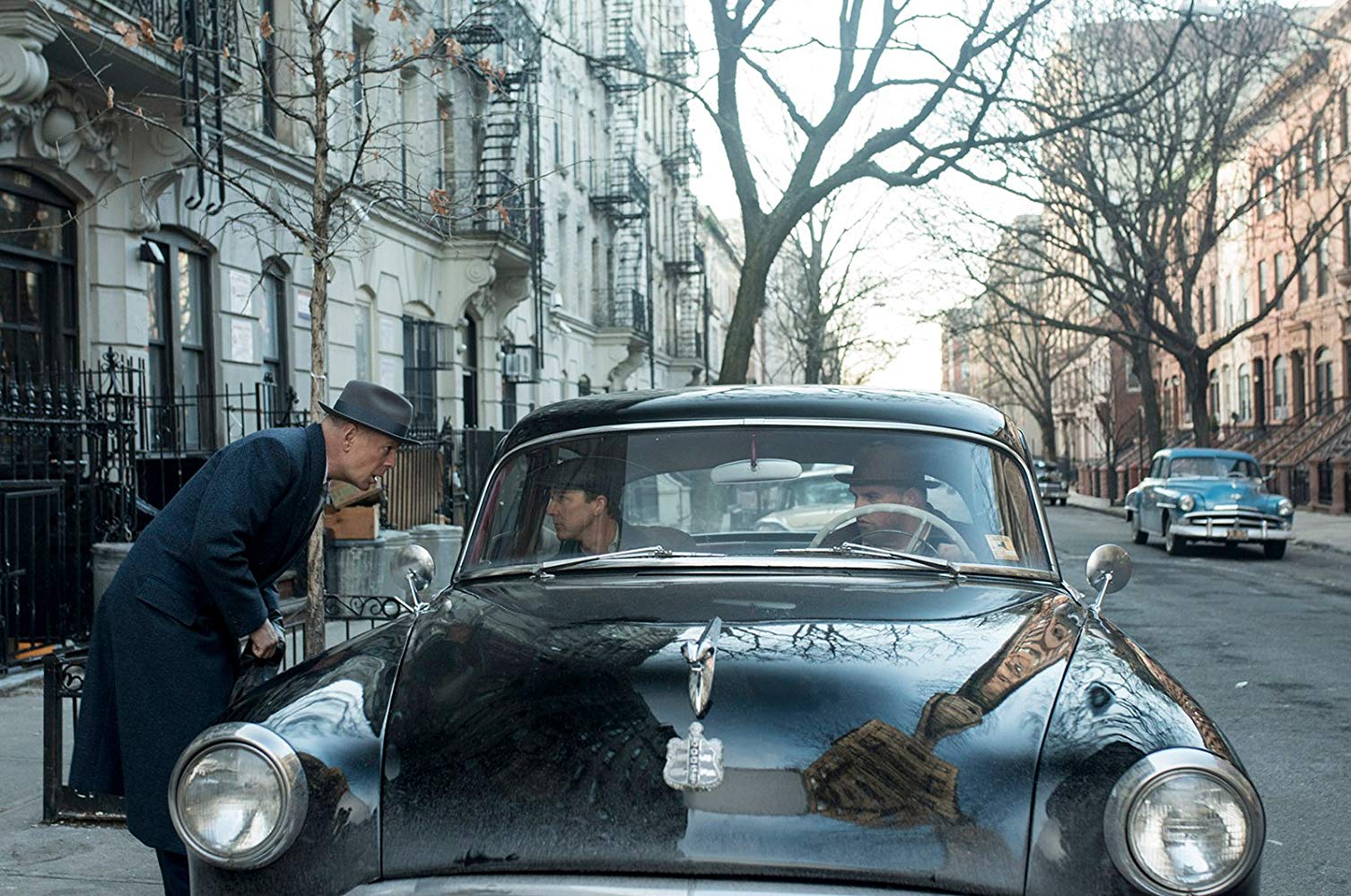 Set in 1950s New York, "Motherless Brooklyn" centers on Lionel Essrog (Edward Norton), a lonely private detective with Tourette Syndrome, obsessive-compulsive disorder, and a mind that runs a mile a minute. A man without a family, Lionel works for his best friend and mentor, Frank Minna (Bruce Willis), at Minna's namesake private eye agency alongside fellow sleuths Gilbert (Ethan Suplee), Tony (Bobby Cannavale) and Danny (Dallas Roberts). Lionel's fragmented mind has a need to create order to the jigsaw puzzle-like world around him, which may be a flaw to some but is very helpful to a private eye trying to get to the bottom of a stone-cold mystery.
When his best friend Frank is killed for running afoul of some shady clients that have connections to the highest rungs of city authority, Lionel uses his impeccable memory to start piecing the puzzle together. It doesn't take long for Lionel to realize that whatever Minna was investigating before his death is at the heart of the mystery, and so he starts poking around until he uncovers an unfathomable degree of corruption, racism and abuses of power that are tied into the very fabric of the city. With the help of a lawyer and housing activist named Laura (Gugu Mbatha-Raw), Essrog combs the city streets in search of answers, with all roads leading to a vast conspiracy involving the city's influential developer Moses Randolph (Alec Baldwin).
A kind of New York version of "Chinatown," with a small investigation leading to a much larger tale of systemic corruption affecting an entire city, writer-director Edward Norton delivers an altogether intriguing noir piece that is as rich and textured as the cime classics like "Anatomy of a Murder" and "Out of the Past" that inspired it. Thanks to the stellar script that Norton adapted from Jonatham Lethem's celebrated novel, even when the pacing proves a little slow at times, the mystery at the story's center always keeps the proceedings entertaining, as do the colorful characters and ear-pleasing dialogue. Helping bring the memorable 1950s New York setting believably to life is an ace team of behind-the-scenes talent that includes production designer Beth Mickle and costume designer Amy Roth, while Dick Pope's brilliant cinematography goes a long way in bringing the mysterious air of this period piece to being. Also, with the storyline delving into the jazz clubs of Harlem, and the way that music mimics the protagonist's chaotic but controlled mindset, one can't offer enough praise for the beautifully realized score by Daniel Pemberton in collaboration with Grammy-winning jazzman Wynton Marsalis.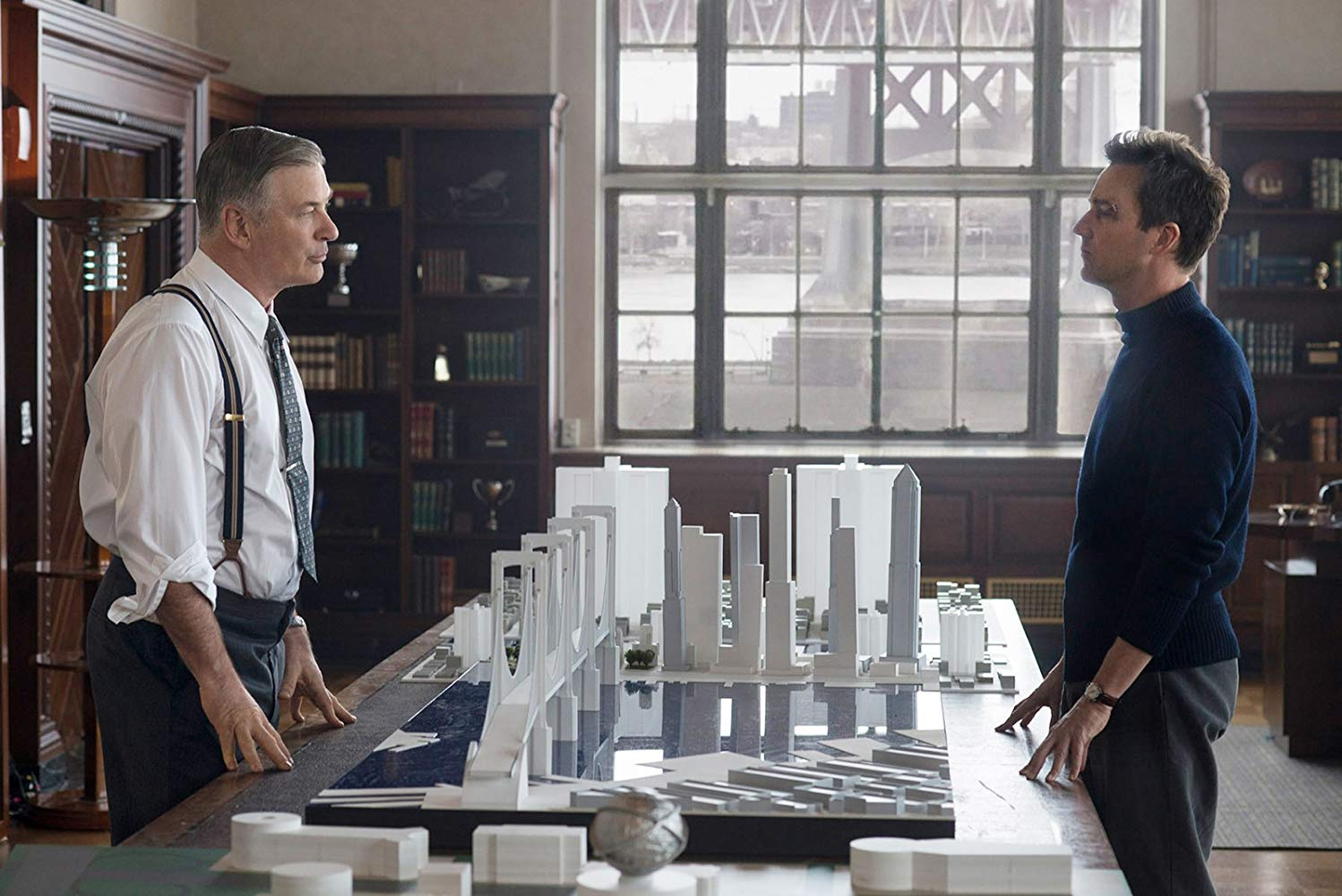 Playing the orphaned private eye at the story's center, Edward Norton delivers a high caliber performance that is funny and poignant and transcends the character's quirky trappings, an impressive feat considering he directed himself in the role. But Norton's character is but a piece of a standout ensemble that is jam-packed with memorable performances, and audiences will be hard-pressed to find a dull character in the expansive cast. On the detective side, Bruce Willis makes the most of his minimal screen time as Norton's mentor and best friend Frank Minna, while Bobby Cannavale is enjoyably irascible as Lionel's private eye partner who takes over the company in Frank's absence. As for the others, Alec Baldwin puts in one of his better performances of recent memory as Moses Randolph, the powerful head of the Borough Authority who is a thinly veiled version of New York City's influential developer Robert Moses, while Willem Dafoe is as watchable as ever portraying a social outcast striving to expose Randolph's corrupt dealings. Gugu Mbatha-Raw also delivers a dramatically charged performance as a housing activist and Lionel's love interest.
"Motherless Brooklyn" is a masterful detective mystery and an enjoyable ode to the film noir genre.
By Lucas Mirabella
Running Time: 144 minutes
Rated R for language throughout including some sexual references, brief drug use and violence.