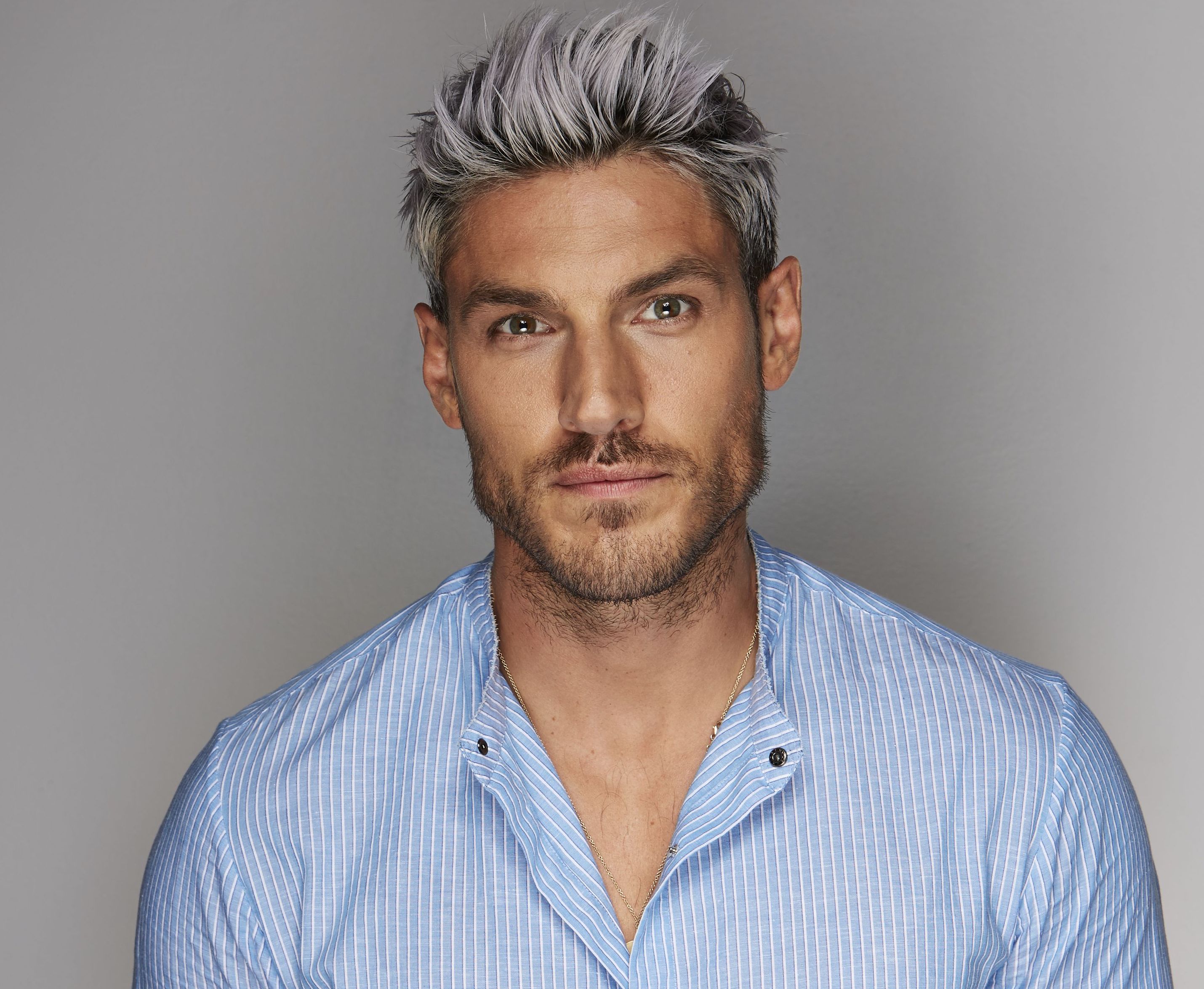 Since I was a little girl, my hair has always been the most important part of my appearance. I loved having long hair even though it was less than pleasant when my mom brushed it each morning trying to detangle the knots. I used to scream and cry. One day she became so tired of me acting up that she booked my first hair appointment and had it all cut short. I was so upset that I did not speak to her for a week. Later on, I experimented with wigs and color. As I reached 18, I went to Carita Salon in Paris and became a blonde. I just loved it. Unfortunately, the colorist burned my scalp so bad that I had to take medication for the pain. From that moment on, I realized that not everyone is a good colorist. I also had a lot of bad haircuts during my days. As for any up-dos, most stylists do not know how to make a chignon. That being said; I have become somewhat of an expert in recognizing talented hairstylists.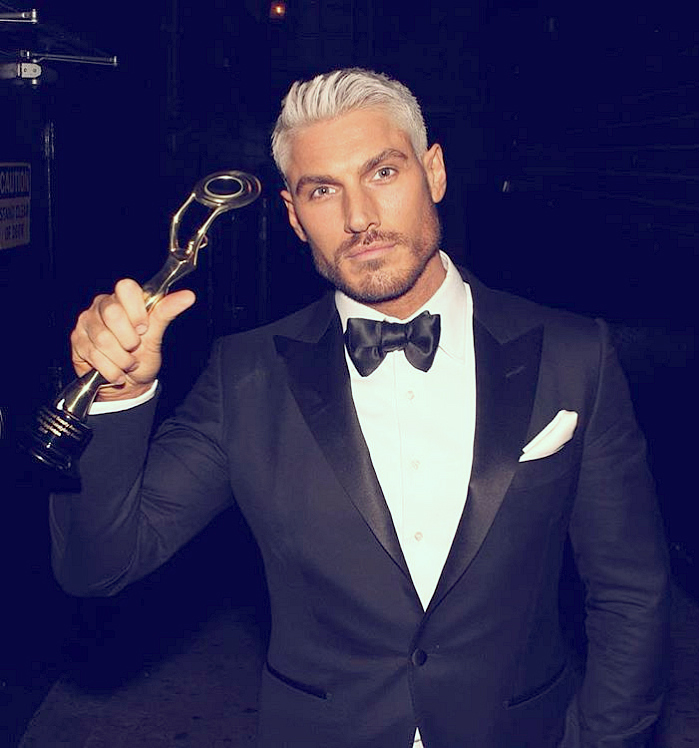 Once in a while you meet a person that stands out in the crowd; someone who has a special gift. These special people are called Artists and they are quite rare. Although, having a gift sometime is not enough, especially in a competitive industry such as the hair business. Besides mastering your craft, you need charisma and the drive which will propel you to the top. A great stylist can frame your face, enhance your best features, and even define your personality. He or she can change your entire appearance. You know that they are the one to go to when you want to emulate a look that they created for one of your favorite stars. A couple of years ago, we started noticing a new face in Hollywood whose style quickly became a signature. His name is Chris Appleton. We studied his work and followed his career before nominating Chris Appleton in the category of "Outstanding Achievement in Hairstyling" at the 5th Hollywood Beauty Awards, which he won.
Today, Chris is one of the busiest men in Hollywood. We caught up with him between New York and Milan Fashion week to find out, his past, his present and the future. It is said that it takes 7 seconds to make a first impression when you enter a room. During the first 7 seconds when Chris Appleton enters a room, you notice his slim body towering well over six feet, a warm smile which emanates kindness and a charming British accent.This was my second one-on-one encounter with Chris who was as calm, composed and confident as he was the first time we met. I wanted to get to know him better and wanted to share with his fans who Chris Appleton is. His time was limited but he was ready and willing to answer all of my questions. So I got right into it.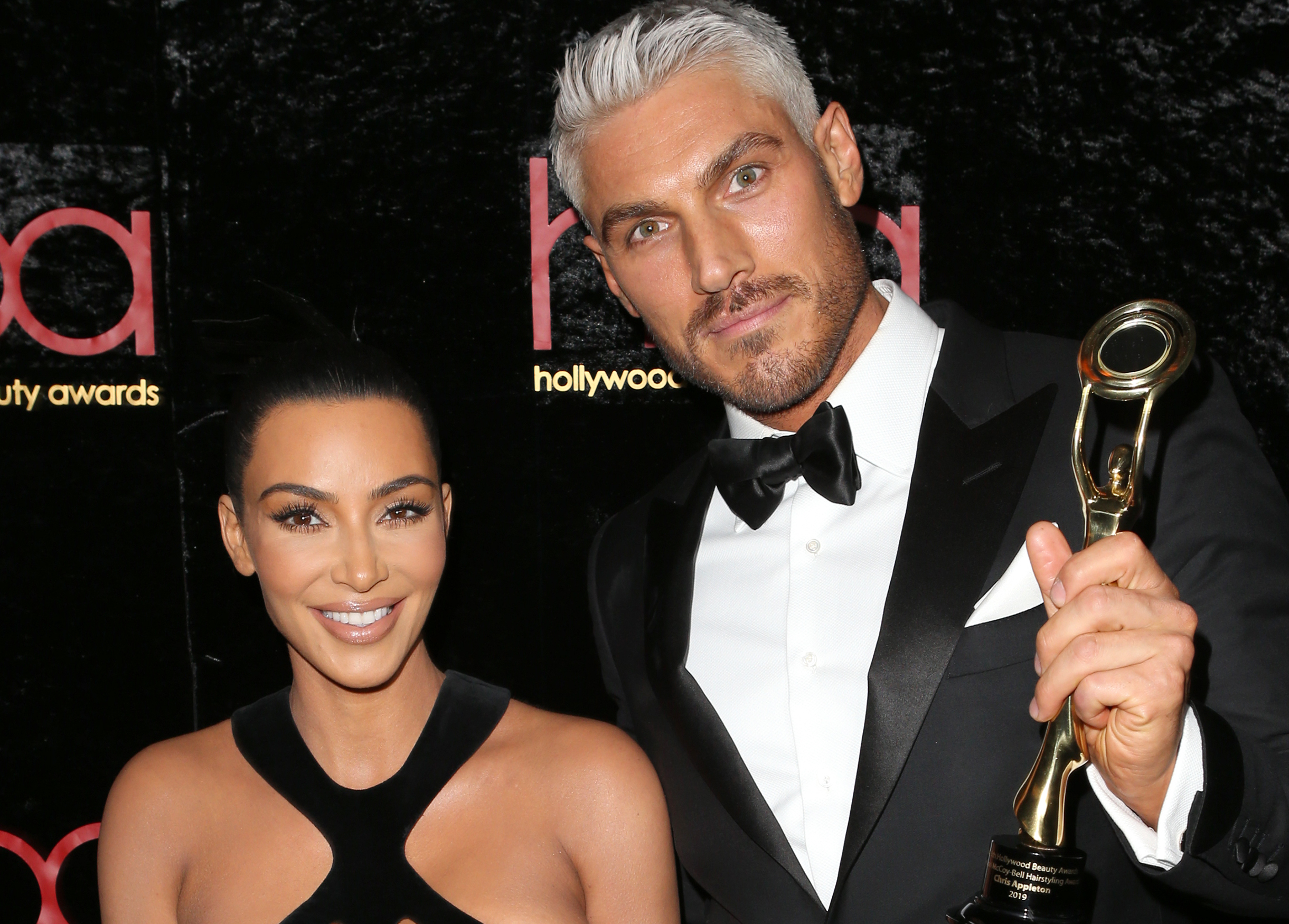 Were you always destined to be in the beauty industry?
I was always fascinated by hair. I remember I would take the bus into town with my Mum – probably from the age of 8 or 9. I remember being observant and looking at women as they came on and off the bus; looking at their hairstyles. I'd think 'She would look so good if she had a nicer hairstyle; or if she cut it or had color.' I was really interested in always doing my Mum's hair. I used to practice. The idea was to make her look like a Hollywood movie star. I wanted to make her look glamorous because she wasn't glamorous – she had a difficult life. But I knew that she had that element in her of glamour and I wanted to bring it out. So, I'd do her hair and the most rewarding part was I'd say, 'Mum look in the mirror.' And she'd stand up and look. Her shoulders would go back and she'd go 'Oh!' She'd not seen this version of herself before. I think I was always mesmerized by the power of the transformation and how you can make someone feel with that transformation process. And I'd probably say that is something I still keep now. It's definitely about making people look great. But what's so important to me is making them feel good. I think that when you have the combination of the two is when it's really magical. When someone really believes and feels great about how they look; that's when they hold themselves differently. I could do your hair and 20 people could say they like it, but if you don't feel good about it… you're not going to hold yourself in high regard. If you don't feel good, it doesn't really matter what people say – it has to come from within.
Where were you born?
I was born in Lester, about two hours outside of London in Northern England. I remember from a young age thinking, 'I don't want this life.' Not that there's anything wrong with it, but I wanted to see the world. I wanted to give back and to feel part of it.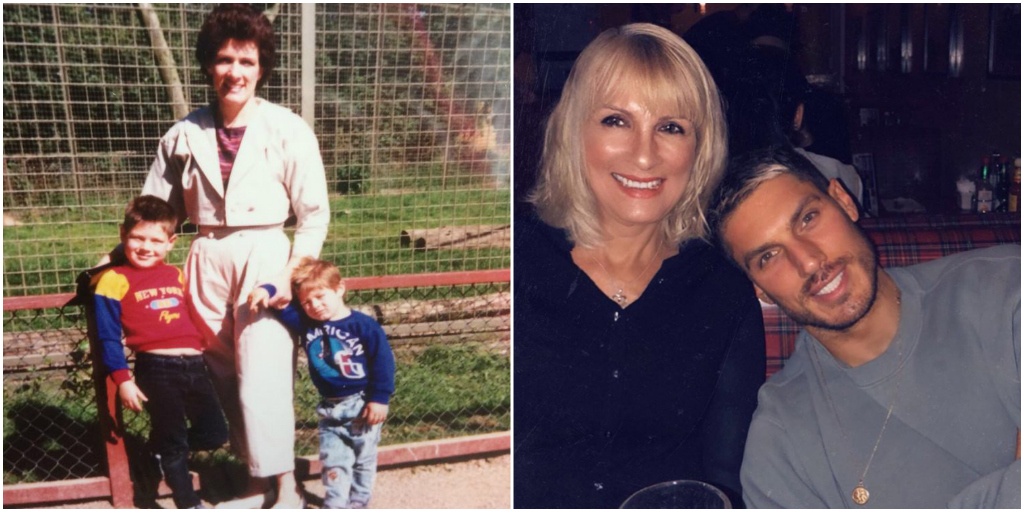 You were a leader from the start.
Maybe! I didn't know what it was, but I just knew that I didn't want to just settle for what was just given. I wanted to go out and explore it. I got a job in a salon at the age of 13. My Mum suggested it. She said, 'You know, you like doing my hair why don't you work in the salon?' She had a salon that was the best in Lester. She'd save all of her money up to go to this one person. And she would go once every six months because she couldn't afford it. I remember she would not even have a coffee when she went because she only had enough money for the hair cut. I knew she saved her money because she'd go to local places where she could afford it and she'd never be happy and never felt great. But she would go to this great salon and I know she'd feel so good about herself. So, I worked there. I remember now, clear as day – I was 13 and I remember standing against the wall, looking at these people – how they came in and how they came out. There was a difference. When they walked in their shoulders were slumped. When they walked out, their shoulders were back and they were more assertive. There was a process and I knew it was for me. I remember thinking, 'This is what I want to do' – I felt like I found what I was supposed to do. I felt thankful. I was so hungry to learn and eager throughout the years. I wanted to qualify and then I wanted to be on the highest price level. And then I got my own price level and I went beyond that. From there, I went to do more – Hairdressing awards in England.
Initially, I was working in the salon on Saturdays – I'd travel for two hours to get there on the bus. When I left school, I went full time. I was probably 18 when I qualified as a hairdresser. When I was about 21, I started to go to London and do events and competitions. There were a lot of "no's" along the way throughout the years. But eventually, I won British Hairdresser of the year for a region. That was a great platform and I remember it was a real shock, like; 'Oh wow, that's great, I've made an achievement.'
Who influenced you?
I remember the first magazine cover I did was the Hairdresser's Journal – an industry magazine in England. I did these precise haircuts which were very much inspired by Vidal Sassoon, who was a big influence.
I got an email from the editor of the magazine. She said I wanted to congratulate you on the cover and I also wanted to forward you this, I thought you might like it… It was an email from Vidal Sassoon. There was a feature on Vidal in the magazine. He said thank you for the feature and I also wanted to compliment the artist that did the cover because the work looks fantastic – it's beautiful, well executed – please make sure you pass on my regards. I will never forget that. It was such a motivation for me. That's why I'm so passionate about education and giving back. It can really change people's journey and really keep them on track.
There was a hairdressing show on TV and I won that by the skin of my feet – I don't know how! I don't think that hairdressing is always portrayed in a great light. They turned it more into how hairdressing can go wrong. But I've always been a fan of showing how great hair can be. One of the key things that confirmed that, was when I worked in a salon and I worked with cancer patients. We decided to have a wig room to offer the wig service to women who lost their hair. They wanted more of a natural look. There were these strong, independent women that I knew for years and I would go in this private room and they would have the wind knocked out of themselves. They were shy, emotional, lost; like they'd been stripped of their identity and it was mainly because of the visual representation of their hair being gone. I would work on these wigs to try and make them as natural as possible and color them. They would bring in these very basic wigs. How can I make it look natural, how can I thin it out, how can I compliment it to make them feel like they had a piece of themselves back? I was always amazed by the outcome of them feeling so good.
The way I treat my clients now is the same as I did at the salon. One woman would come in every week. She would come in with her cane and she'd lean over. She'd had a hard week with cancer. We would do up-dos and hair extensions. Every week she left 20 years younger! Even the way she walked, she didn't want her cane. I used to love that. I also realized that she would want to have the color and buy the product. People want to invest and buy into the whole thing – so it is my responsibility to educate them on how to achieve the best.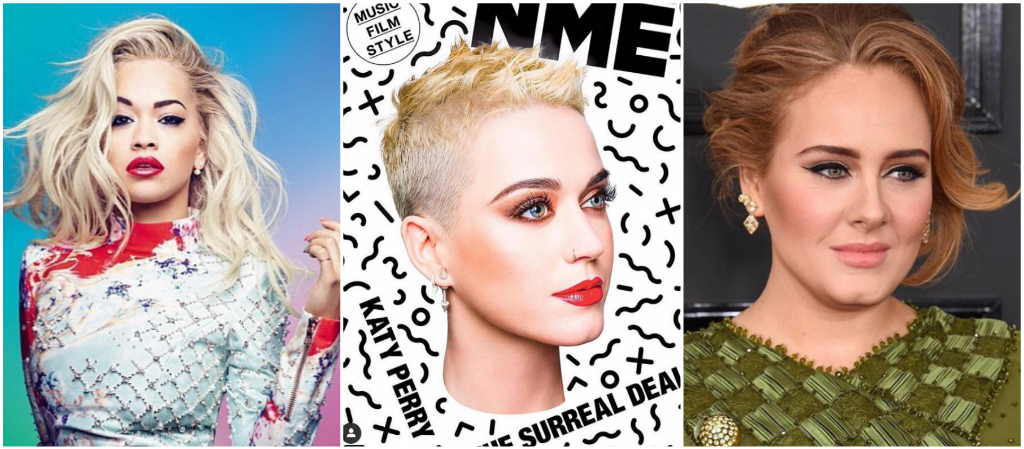 When did you start doing celebrities?
I started doing Rita Ora and then Sharon Osbourne on the X Factor. I was giving her looks every week because when people watch they don't just watch for the talent – they watch to see the looks too. I was always excited by Madonna – when she had transformations for every album. I was still at the salon and I remember they told me, 'Chris you're not working here anymore, we're crossing you out of the book. You've got to go and follow your dream.' I didn't want to let go of it, but I did. I traveled with Rita for two years. But I had the education behind me and made sure that I did my craft. I learned salon hair, photo shoot hair, film hair, extensions, wigs, color – every aspect of hair that there was to learn, I delved into and explored.
When did you make the move to Los Angeles?
I decided to move to Hollywood three years ago. I had a phone call from Jlo's team when she was doing the Vegas show. I think they saw what I was doing with Rita – she had long hair, short hair – There's an interest in how that's achieved. People notice. I wasn't available to do her hair for the show but it was motivation to go. 'They're not going to fly me over. If I'm going to do this, I have to be available.' So I decided to move to LA. I finished doing the X Factor on the 22nd of December and I moved to LA on the 23rd of December. I took a leap of faith. I thought, 'If I don't do it now, I'm never going to do it.' I had to bite the bullet. If I'm going to keep evolving, I have to take a risk.
Did the work come immediately?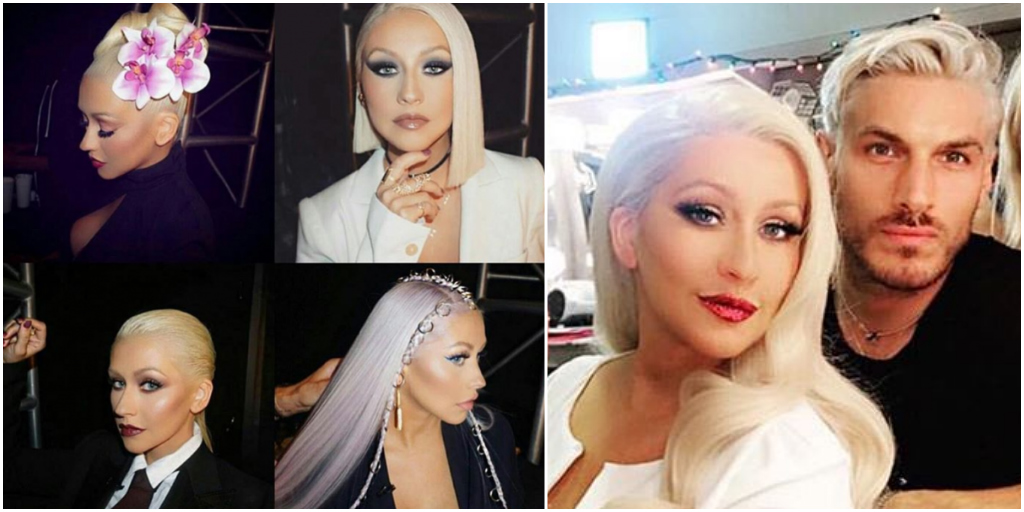 For the first few months, I didn't do a lot. It was really difficult and I was nervous. Then I got the call from – I think it was Christina Aguilera on The Voice. I remember doing The Voice in the US, which was my first job. I remember I was so nervous. Everything seemed bigger in American than England. I thought to myself, 'If I don't make this work, I'm going to have to go back to England. I've got to not feel this fear and use this fear to motivate me.' The glam was 2 1/2 hours. She got me in 20 minutes before the live show. I started blowing her hair out – I had 10 minutes left and I thought; 'How am I going to make this TV worthy?' I felt like it was my job to not just want to do a beachy wave – I wanted to do me. I thought to myself, 'What do you feel would be the best in this moment?' And I thought, 'She needs to put this wig on.' I said, 'You've not tried my wigs' – so I put the hair dryer down and I put this wig on her. She asked her stylist, Simone (Harouche) 'What do you think of this?' Later on, there was a break. She was standing with Blake Shelton and she looked across at me and said, 'Everyone likes your wig.' I thought, 'Oh, this is good!' If someone is doing something different – people talk. How does she have lavender hair this week? How does she have hoops in her hair? I remember the makeup artist; Etienne (Ortega) said 'Just do you.' And I did.
How did they find out about you?
We live in a different world now. I guess, with Rita – they noticed that she was very stylish. I think people were researching. It was around the time that Instagram started to become a portfolio.
Jennifer Lopez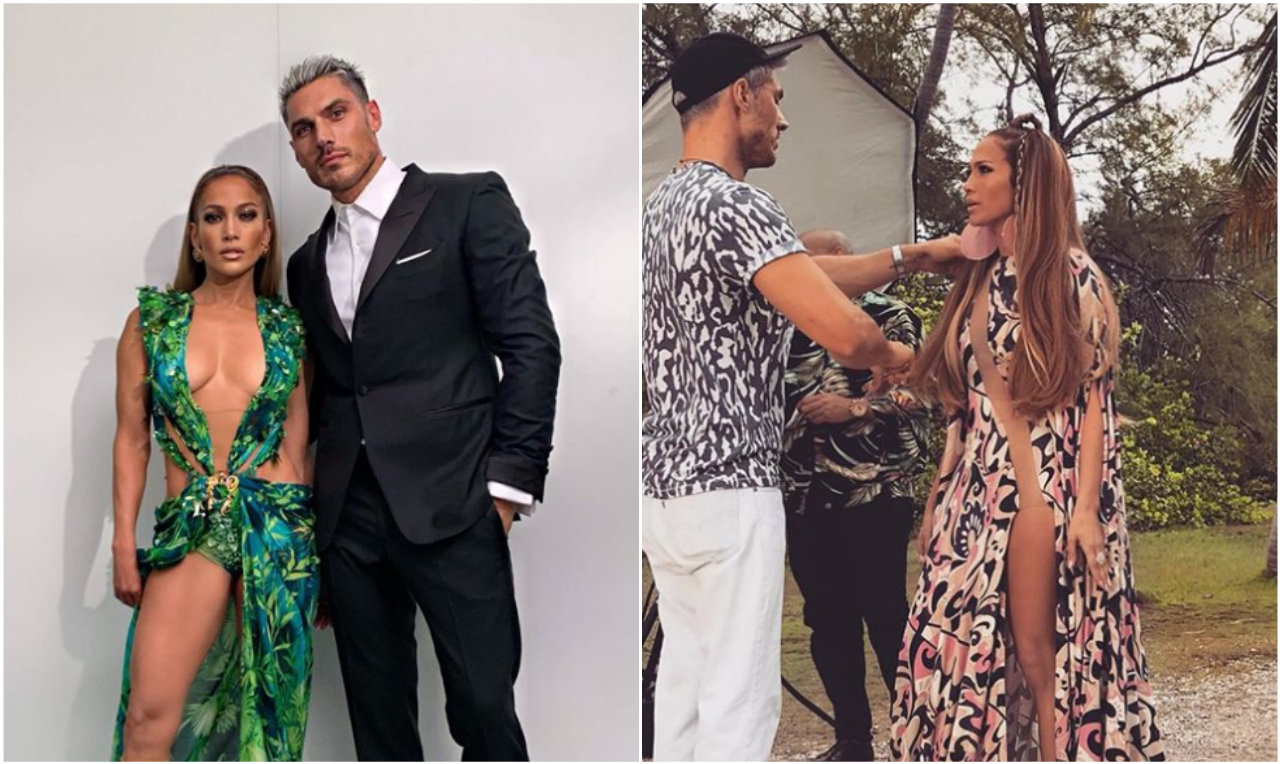 I had a couple of calls for Jennifer Lopez but it never happened. But then I did the music video, "Ain't Your Mama." I don't think I ever got so much hair prep done. They said to me… 'Jen's team wants to talk to you tonight.' I remember waiting. I got the call and they said, 'We're just going to put you through to Jen right now.' I thought maybe it was someone from production, and it was Jlo – I didn't know what to say. She said, 'OK so we're going to have to be really fast on the shoot. We're going to go from the 60s to the 70s and from the 80s to the 90s.' I said 'Yes, got it.' I put the phone down and I couldn't remember anything she said. What do I call her? Jen, JLo, Jenny from the block? So I thought 'Ok, Chris just do what you do.' And she told me she had been eyeing me for a long time and she knew I was the right person for the job because there were a lot of looks. So, people get to know you for what you do.
Kim Kardashian

When I first did Kim, I did a short blonde wig on her.
Ariana Grande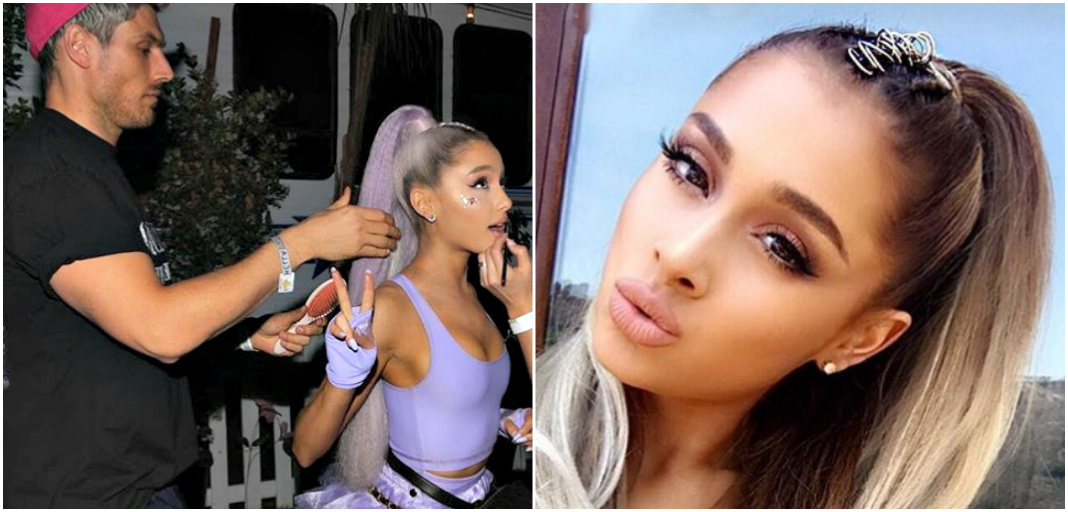 She was testing new hairdressers. She wanted a pony tail. I thought, 'If there are going to be 5 people up for this job – how am I going to get it? What can I do to elevate the pony tail – or add something to it that makes it different?' So I added the braid down the middle with the ear hoops. It became a thing and she loved it. I put in the years of hard work and education to be prepared for these situations.
Fashion Week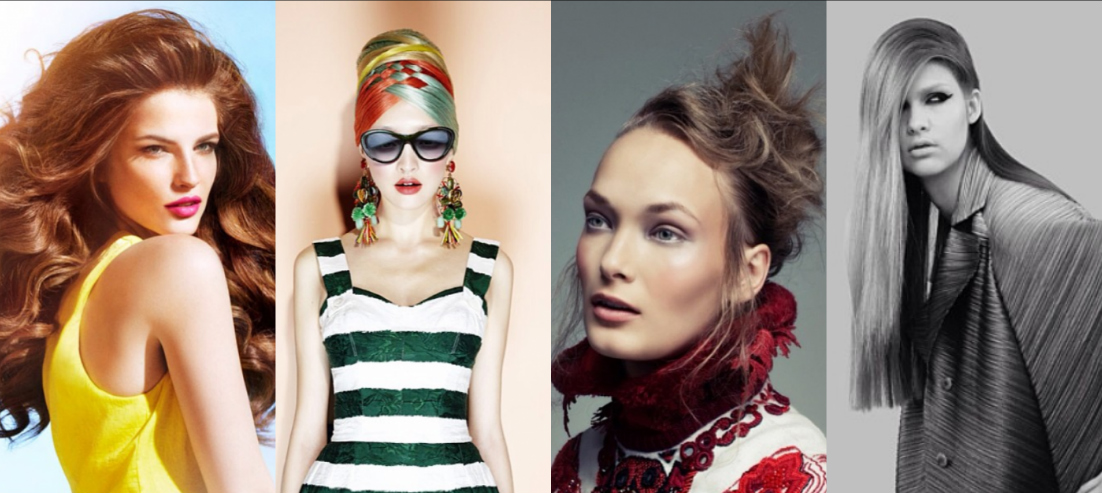 Fashion Week helped me to understand how to do hair fast. You'd have an hour to do a look, but then you'd have the last 5 models that come in 10 minutes before the show and they'd need the exact same hair that everyone else had. You have to learn how to cut out those steps but still get the end result. Salon hair is supposed to last 6 weeks. Fashion hair is supposed to last 6 minutes.
Tell me about Chris Appleton… the business man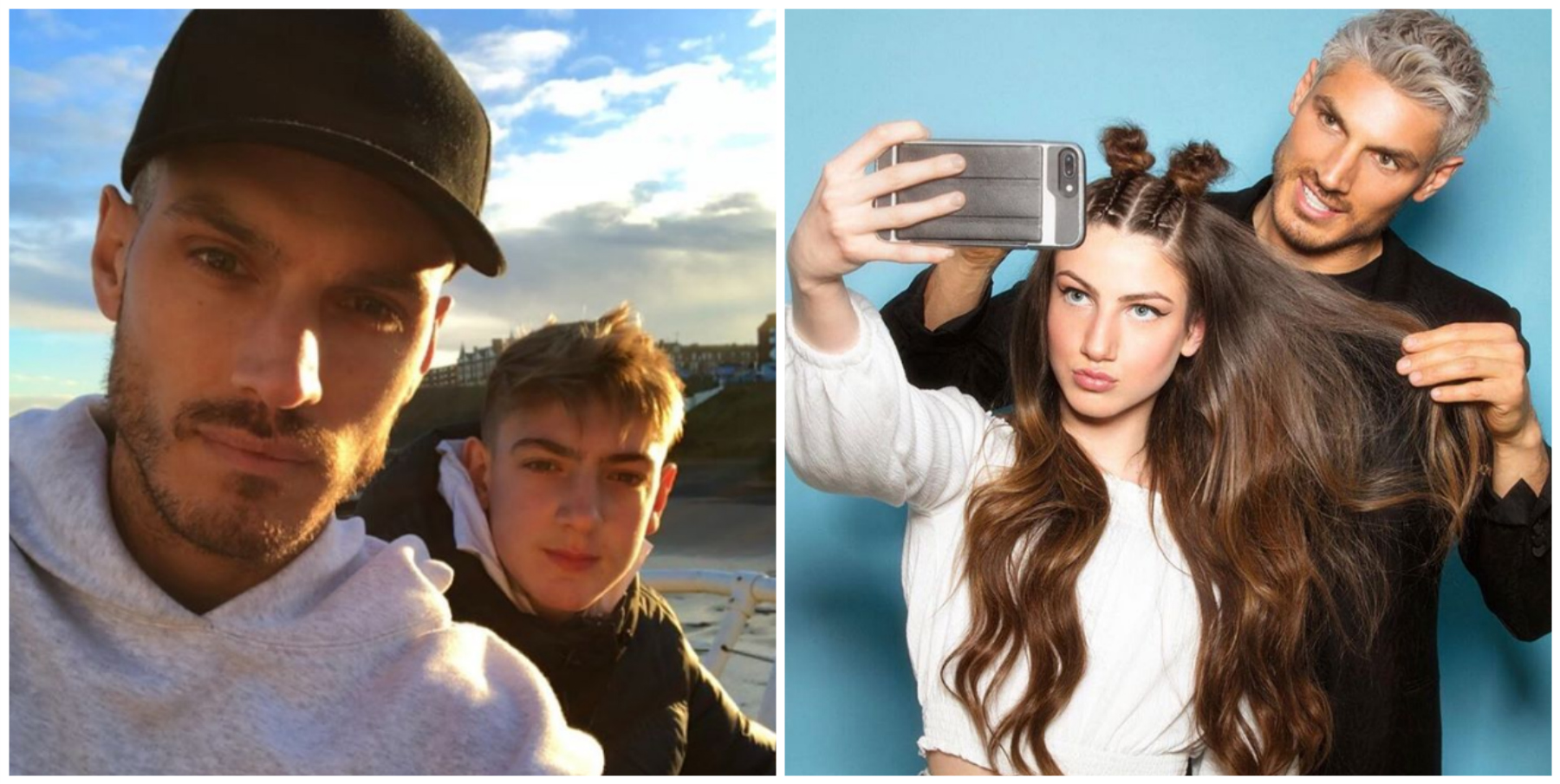 As much as I love doing what I'm doing. I have two kids, a boy and a girl who are 14 and 16 now. That was another aspect of my life – being a Dad. The motivation behind the business was always like, 'If I worked hard enough, it would be recognized.' If there was a rate, I would say; 'Why don't we try and get this?' Because I feel like there is value in what I'm doing. I think I'm doing above and beyond what a regular hairdresser would do. I want to bring out a product line. I want to educate the hairdressing industry. I guess people call me the Transformation King – and I think a lot of people have it; it's just about igniting that passion inside of you. It's important to believe in yourself – but I question myself everyday – Everyday I'm nervous about a shoot. Tomorrow I'm doing a shoot for Kim – I've been doing it for years now, but I'm still nervous.
Is there someone you would like to work with?
I don't know that there's anyone right now – but I'm always open to people that I think I would love to cut. Zendaya has such a great look.
There was so much more that I wanted to ask, but it will have to wait for part two. His talent as a visionary in the hair industry just started thriving and undeniably there is plenty where that comes from. Just watch out world!