Bulldog Skincare made for bearded men.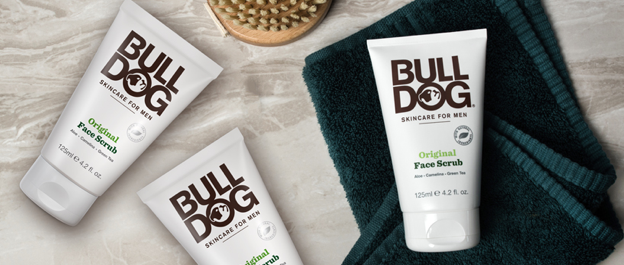 Specially made for bearded men, Bulldog skincare offers a complete line of products for normal, sensitive, oily and mature skin just to help you feel your best.
Here are 4 must- haves:
A Quality Razor: The Bulldog Skincare Original Bamboo Razor has everything you need for a great shave. This razor comes with 4 refill blades and each refill has 5 tempered steel blades, a lubricating strip with aloe, and a precision trimmer and pivoting design.
Because you should always store your razor properly (blade up), consider their Bamboo Razor Stand, it will prolong the life of the blades and help to drain water away from the head.
The next two products are the face wash and the shave oil.
The Original Face Wash: This non-drying face wash contains aloe vera, camelina oil and green tea. It has been specially formulated to cleanse the skin, leaving it looking visibly clear and feeling refreshed.
The Bulldog Shave Oil: The shave oil contains aloe vera, camelina oil and green tea. Specially formulated to soften the stubble and help the razor glide over the skin, this oil delivers a smooth and close shave.
To gift or purchase Bulldog Skincare products, please visit www.bulldogskincare.com