There is nothing more rewarding than a good night's sleep. The older we get the more important it becomes, or so it seems. Sleep is as essential to your health as water is to your body.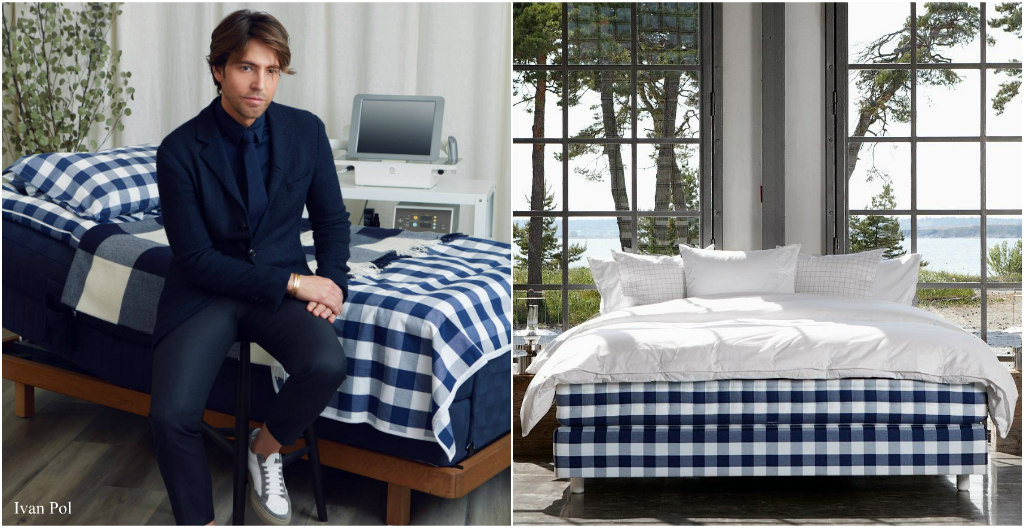 Recently, I went to visit Ivan Pol to experience the latest craze in Hollywood called the 'Beauty Sandwich' facial. Before he even started explaining what the 'Beauty Sandwich' consisted of, he went into a lengthy introduction about the checker blue and white mattress that I was about to lay on. This was a first for me. I did not understand why this mattress needed a special introduction. After all, a mattress is a mattress, or so I thought. To my surprise, as soon as I laid down on it, I was overcome with an indescribable feeling of tranquility. That's when I understood why The Hästens mattress was so special.
After my experience, I decided to visit one of the three Hästens showrooms in Los Angeles to find out the history of the company. After calling the showroom located on Beverly Boulevard adjacent to La Roche Bobois and Christopher Guy — the best of the best in furniture, by the way — I met with Carl Larsson, owner of the franchise there, who took time to introduce me to the Swedish company that makes these extraordinary mattresses.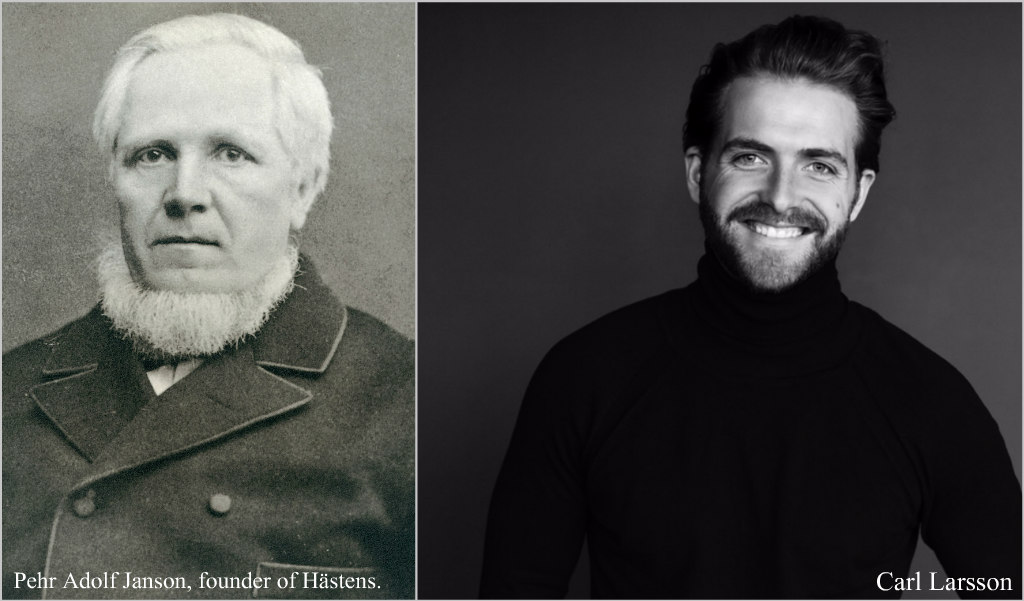 To understand Hästens, the family-owned company founded in the 19th century, you need to understand the land where it comes from. A land where nature reigns, the Hästens' team of artisans are from the small town of Koping in Sweden. They use traditional techniques, knowledge and skills of the master craftsmen that can be traced back through generations. According to studies, humans breathe not only through their lungs, but also through their skin. We each have more than 7 million pores that breathe and remove toxins from our bodies. To stay dry and comfortable, it is important to sleep in a bed that breathes and allows air to circulate around your body.
Since 1852, the craftsmen of Hästens have been perfecting each handmade bed while preserving the natural materials that they are made of. Behind every Hästens bed are hundreds of man-hours of iterations, research, development and design considerations. The engineering of the bed comes from the devotion of the master craftsman's work and handling of the all-natural materials, which includes the selection of slow-growing pine from Sweden's north. The flax components are durable and anti-static. They use the softest cotton distributed by hand that is breathable and temperature-regulating wool. Also included is the horsetail hair, breathable and naturally springy.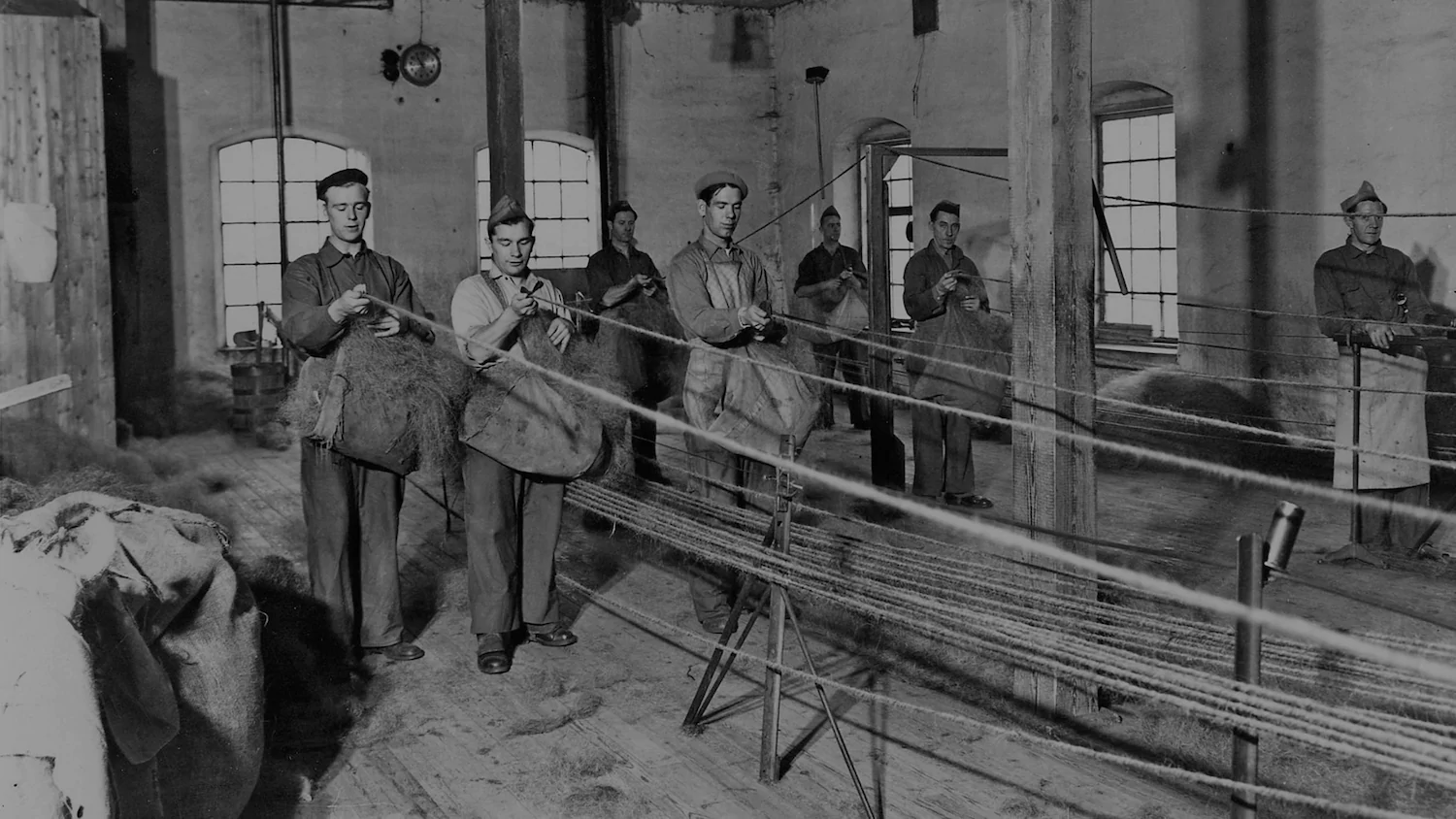 The foundation for Hästens beds starts with the humble horsehair, their most beloved material. Few materials can match horsehair when it comes to constructing a bed. Every single curled strand of horsehair works as a tiny spring, enhancing the work of their internal spring systems, providing support and pliability.
They have a miniature airway: a hollow tube with a microscopic capillary action that channels away moisture and lets fresh air in. It is so effective that if you soak horsehair with water and give it a shake, it dries almost immediately. The millions of comfortable natural micro-springs in Hästens beds transport any excess heat and moisture from your body during deep sleep. The horsehair is first washed in boiling water and then rinsed thoroughly before being spun and disinfected. It is heated to a temperature of 140°C at four-times the atmospheric pressure with high humidity. It is then stored before being separated for use in a Hästens bed or mattress. The horsehair is completely free from allergens, therefore, it does not cause allergies. Also, horsehair is an organic material with natural antibacterial, anti-fungal and anti-mite properties that contribute to a healthy, hygienic sleeping environment. Then comes the addition of cotton which allows air to circulate around your body, keeping you dry and comfortable in a healthy sleeping environment. Add to it Wool, which warms when you're cold and cools when you're hot. It is the perfect partner for horsetail hair and cotton. While wool and cotton precisely blended provide ultimate comfort, it also brings fire-retardant properties to their beds.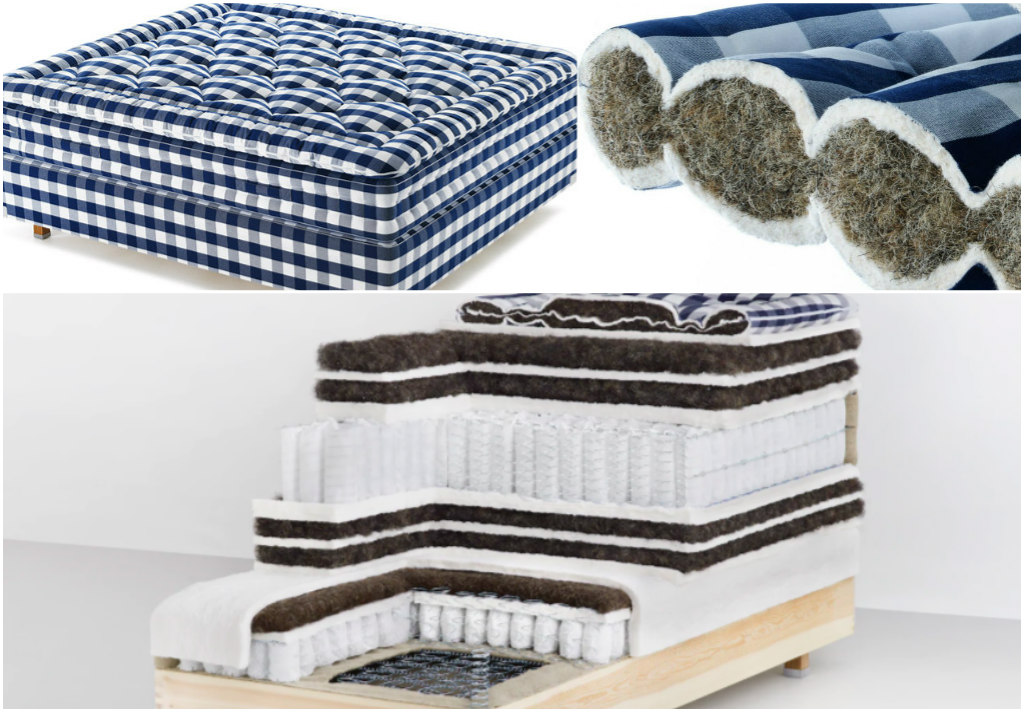 Then comes Flax, incredibly durable and flexible, it also diverts static electricity which can cause headaches, dry mucus membranes and itchy skin. An overcharged human body can also attract undesired particles from its surroundings, which may cause or aggravate allergies. It is also a noise and vibration absorber, contributing to a good night's sleep. As for Hästens wooden frames, they are made of solid, carefully selected pine trees from Sweden's northern forests, where they grow at a slower pace — something that gives them enhanced strength, pressure relief and support. But you'd never know because you'll never feel or hear a Hästens spring as they work to keep your body aligned harmoniously.
The springs are a science in themselves and an important component of the bed. Theirs are of the highest quality and made exclusively in Sweden. All Hästens beds contain two or more cooperating spring systems: soft and flexible springs to provide surface softness, and firmer springs below for deep support. With these spring systems working harmoniously, the bed conforms to your body to give you support and relaxation. They provide a 25-year warranty on all springs used in their beds.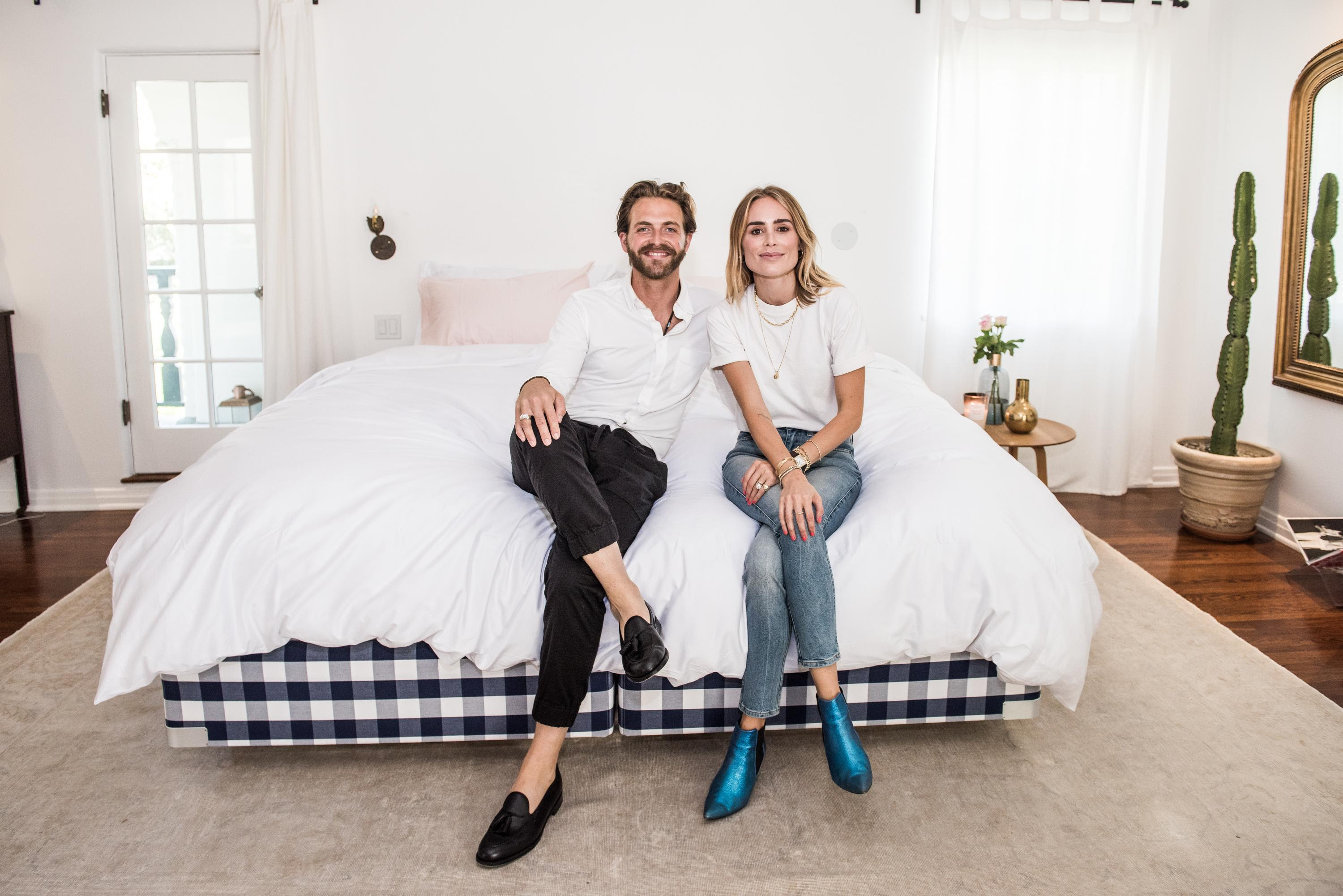 Carl & Hästens team delivered Anine Bing her dream mattress!
This technology is precise and quite amazing. the higher the number of coils, the higher the bed's quality and the longer its life. But too many coils will affect a spring's compression.
There was so much information to absorb that my head was spinning. While I believed that I had previously bought the best orthopedic mattress containing latex for myself, the worst you can get by the way; I now understand that I made a huge mistake.
It is such an exclusive and unique mattress, that it costs a small fortune and is obviously reserved for the elite. Starting at $15,000 dollars, the cost can climb to $23,000, $42,000 and upwards of $200,000, although you can buy the components of the bed separately which makes it slightly more affordable. So what are the benefits of such an investment? Well, first and foremost, getting the perfect rest every night. Also, it will last you at least 50 years. You will even be able to pass it on to your children and grandchildren if you so desire. Their customer service comes with 25 years of free flipping and massaging of your mattress by the Hästens service team. Another major plus: there is zero interest financing for up to 5 years.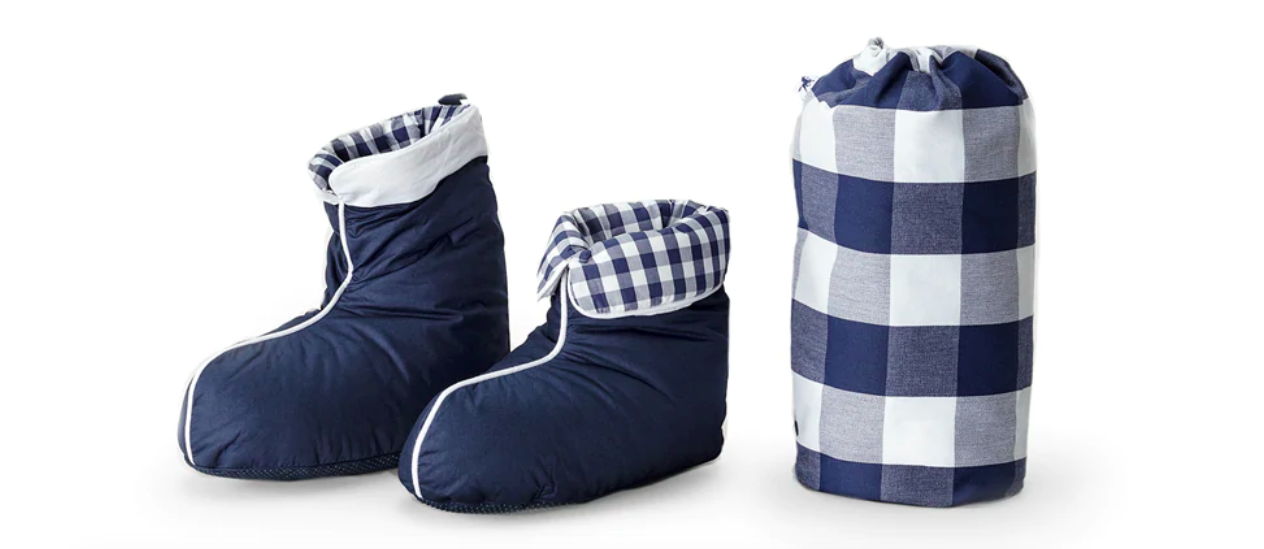 Hästens booties
Mattresses and box springs come in various colors.
Hästens Los Angeles also offers an array of accessories from, pillows to mattress protectors, sheets and even booties. Yes, it is expensive but nothing is too good when it comes down to your beauty rest. But don't take my word for it, go and check out the various beds in Carl's showroom on Beverly Boulevard.