Coffee and mushrooms… you're probably thinking, "Those two don't go together!" But, when it comes to Four Sigmatic… they do!
Four Sigmatic has found a way to put what's good for you in your morning cup of Joe!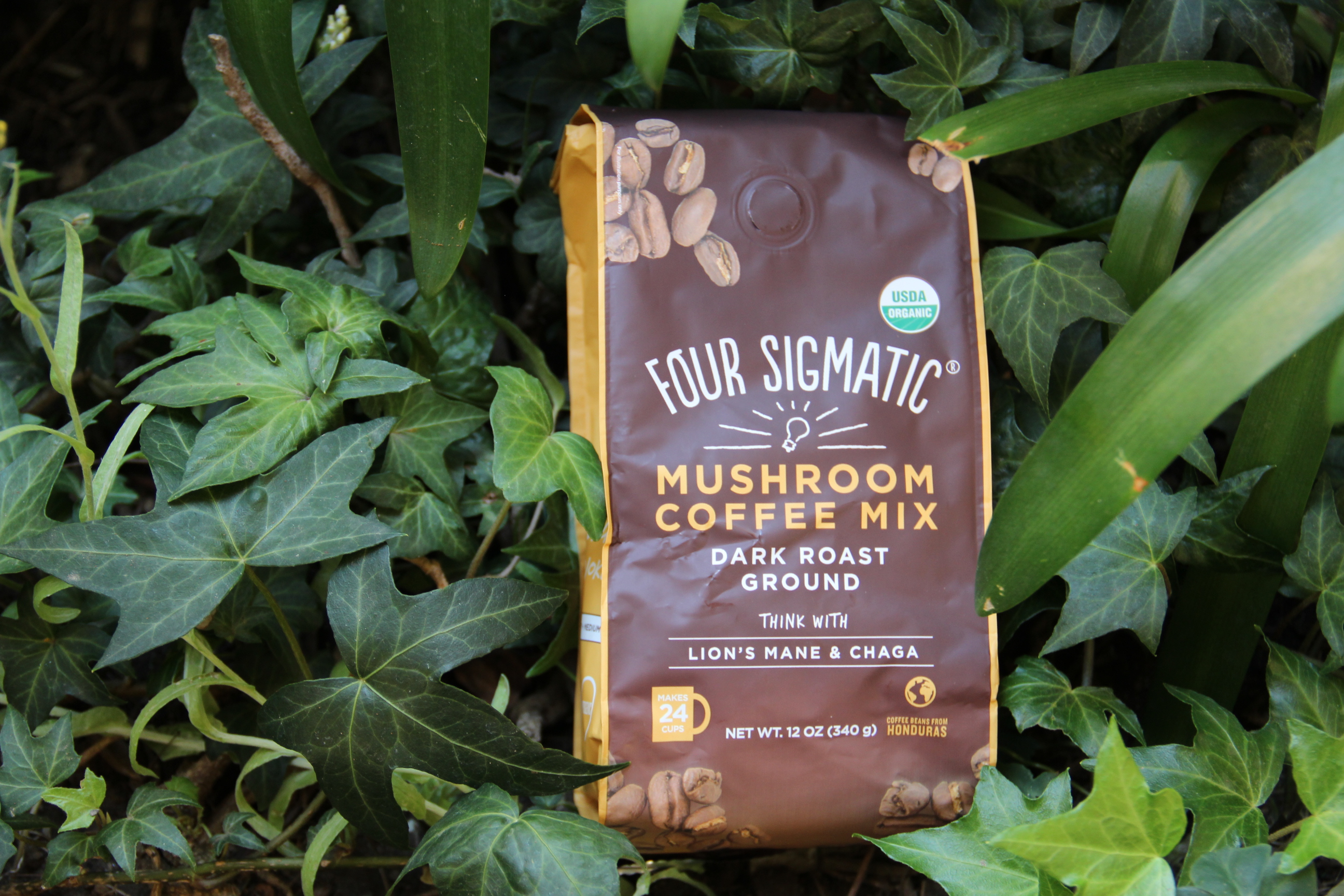 They are a nature-centric Finnish-American company specializing in functional mushrooms, superfoods, and adaptogens in the form of beverage mixes such as coffee, lattes, and hot cacao.
How does it work? Four Sigmatic uses mushrooms for immunity and gut health, nootropics for the brain and productivity, superfoods for glowing skin and anti-aging and adaptogens to fight stressors and lethargy.
If you're wondering whether the coffee ground smells or tastes like mushrooms, do not fear. It's delicious and rich. Their Ground Mushroom Mix coffee is a dark roast with chaga and lion's mane to support productivity, focus, and creativity. Lion's Mane mushroom was long used by the Buddhist monks to help with focus during meditation. It's stabilized with their dual-extracted Chaga mushrooms that also help to support your daily immune functions.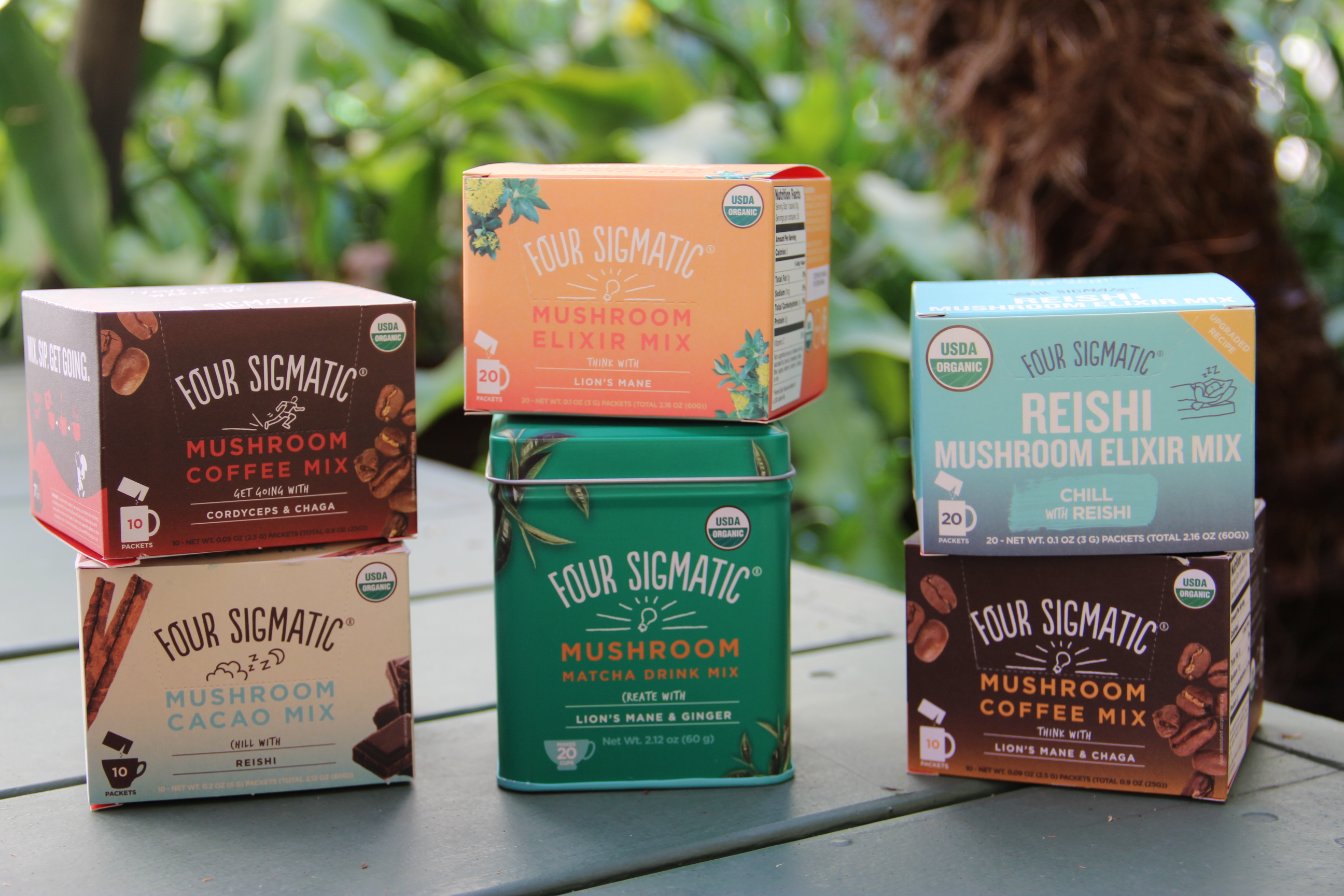 Also check out their Reishi, Chaga and Lion's Mane Elixir Mixes with antioxidant properties that support your daily wellness, energy levels, and immune system. For the chocolate lovers, the Mushroom Cacao Mix is delish!
The company's founder, Tero Isokauppila, grew up on his family's farm in Finland where he began foraging for mushrooms and other wild foods at an early age. He later earned a degree in Chemistry and a Certificate in Plant-Based Nutrition at Cornell University and is now a subject matter expert on all things pertaining to mushrooms, superfoods, and natural health.
They also have skincare, which we'll tell you all about in our LA Glam section soon!