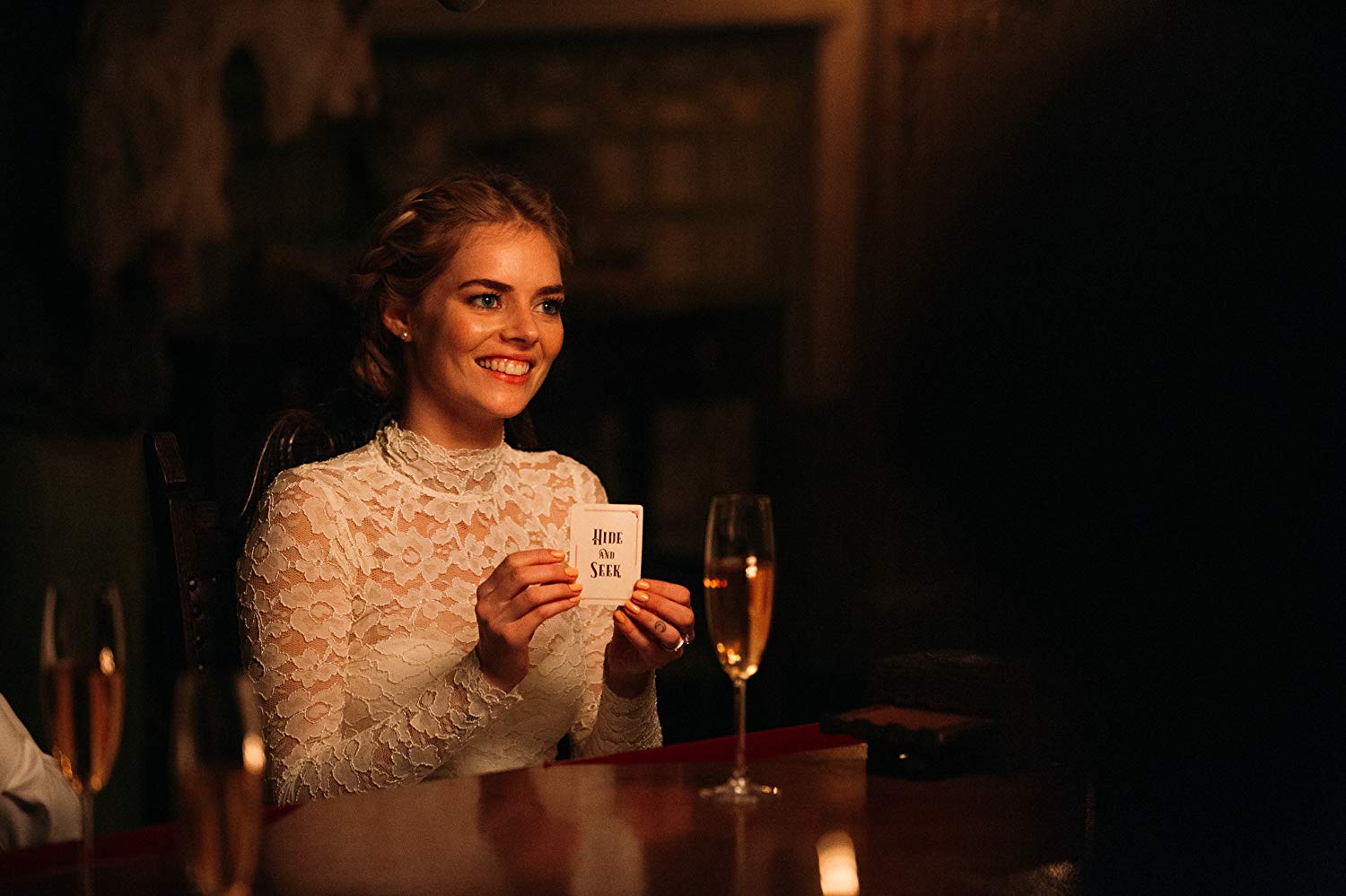 A young bride gets baited by her husband and eccentric in-laws into playing a time-honored family game that soon turns deadly in "Ready or Not," a jet black comedy starring model-actress Samara Weaving that scores some good laughs spoofing the thriller genre.
Directed by Radio Silence members Matt Bettinelli-Olpin and Tyler Gillett ("V/H/S," "Southbound"), this enjoyably over-the-top horror comedy relishes the opportunity to put a dark twist on the beloved child's game Hide and Seek, and while the filmmaker's twisted sense of fun mostly keeps things entertaining, the game eventually grows a tad tiresome. Still, the snappy script by Guy Busick and R. Christopher Murphy is full of funny dialogue and unexpected twists, and nicely aims its satirical sword at the rich, exploring in not so subtle terms how their outward decency can mask their inward depravity. Boasting an appealingly spooky setting that the filmmakers make the most of, memorable camerawork by Brett Jutkiewicz, and an effective score by Brian Tyler that elicits the laughs and scares in equal measure, "Ready or Not" is a decidedly different and enjoyably eccentric dark comedy.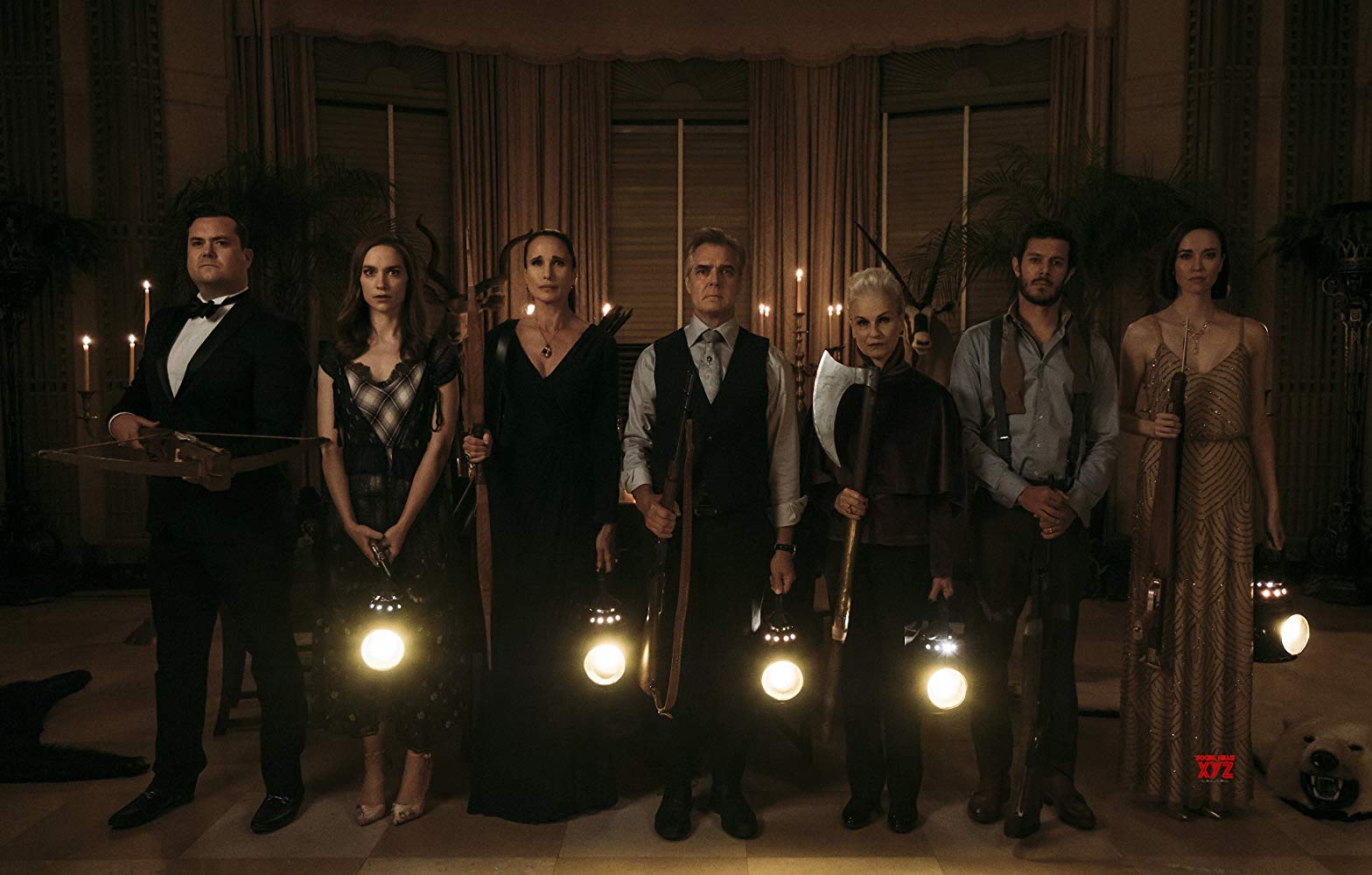 In the film, Samara Weaving ("SMILF") plays Grace, a girl of humble beginnings who after 18 months of courtship is finally getting married to her wealthy fiancé Alex Le Domas (Mark O'Brien) at his family's gothic mansion. As Grace soon finds out on wedding day, Alex's family – including brother Daniel (Adam Brody) and his wife Charity (Elyse Levesque), sister Emilie (Melanie Scrofano) and her husband Fitch (Kristian Bruun), parents Tony and Becky (Henry Czernyand Andie MacDowell), and Aunt Helene (Nicky Guadagni) – are a quirky bunch to say the least, the type that lend credence to the old saying that the rich really are different from the rest of us.
Having built their family fortune on board games, it is only fitting that this creepy clan wants to celebrate the wedding day by inviting Grace to join them at midnight to partake in a time-honored family tradition: choosing a card from a deck to determine which game to play. Unaware what she's getting into, Grace chooses the Hide and Seek card, and sets in motion a deadly game where she is hunted for sport, much like "The Most Dangerous Game." While Grace struggles to escape her wedding night in one piece, she decides to turn the tables on her bloodthirsty in-laws.
Having previously shown their expertise in the horror genre in works like "Southbound" and "Devil's Due," filmmakers Matt Bellinelli-Olpin and Tyler Gillett focus their efforts more on laugh than scares this time around, and their skills in this field are evident onscreen, though they do manage to squeeze some suspense into the proceedings as well. Working from a bitingly satirical script by Guy Busick and R. Christopher Murphy, the filmmakers keep the energy elevated, alternating between moments of suspense, comical violence and sidesplitting dialogue, with some solid surprises thrown in for good measure. And despite the fact that, by the final credits, the script feels like it has wrung pretty much all there is to wring out of its playful premise, you will still walk away satisfied with the experience.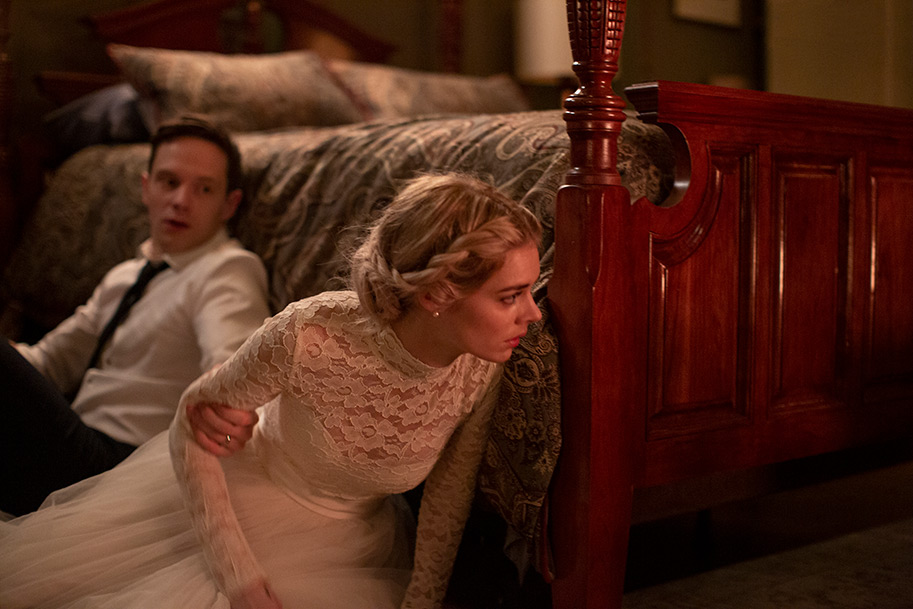 Playing the ill-fated protagonist Grace, Samara Weaving is a screaming delight, nailing every one-liner and moment of terror handed to her, and nicely relates her character's sense of disbelief about her crazy in-laws that the audience shares with her. Her performance is an utter pleasure from start to finish and audiences should expect to see plenty more of her in the future. Speaking of the in-laws from hell, the supporting cast goes a long way in selling the spooky but silly premise, most evident in Adam Brody's snarky portrayal of brother Daniel, Melanie Scrofano as the coked out sister Emilie, and Henry Czerny as the gun-toting father Tony.
"Ready or Not" is a fatally fun black comedy that makes the most of its delightfully twisted premise.
By Lucas Mirabella
Running Time: 95 minutes
Rated R for language, some sexual content and brief drug use.
http://www.foxsearchlight.com/readyornot/