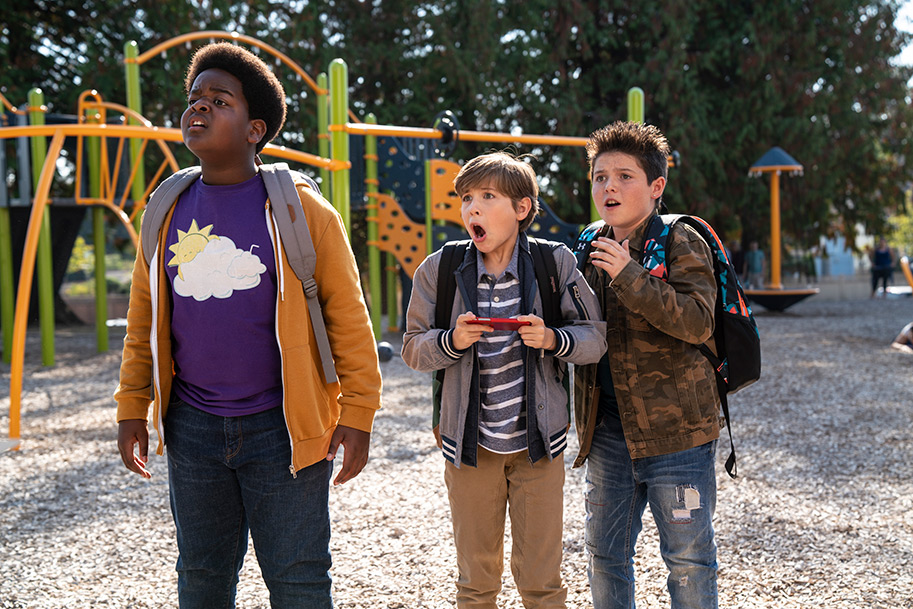 When one of their parents heads out of town, three sixth graders get in a load of trouble on their way to their very first kissing party in "Good Boys," an insanely funny R-rated comedy from the producers of "Superbad," starring Jacob Tremblay ("Room"), Brady Noon, and Keith L. Williams.
Written by former "Office" scribes Lee Eisenberg and Gene Stupnitsky, the latter of whom also directed, this riotously funny adventure comedy perfectly captures that hilariously confusing time when tweens have their sexual awakening, but grounds the proceedings in a heartfelt tale of three childhood friends experiencing growing pains. Full of fall down funny moments and imaginative comedic set pieces, this puberty comedy is sure to strike a chord with fans of coming-of-age tales and summer moviegoers thirsting for some quality R-rated comedy. Produced by "Superbad" creators Seth Rogen and Evan Goldberg, who refined their heart and humor approach to storytelling under the tutelage of Judd Apatow, "Good Boys" follows a similar narrative approach – a hilarious tale of troublemaking set over the course of a single day – with magnificent results, and manages to follow the same blueprint without feeling like an imitation.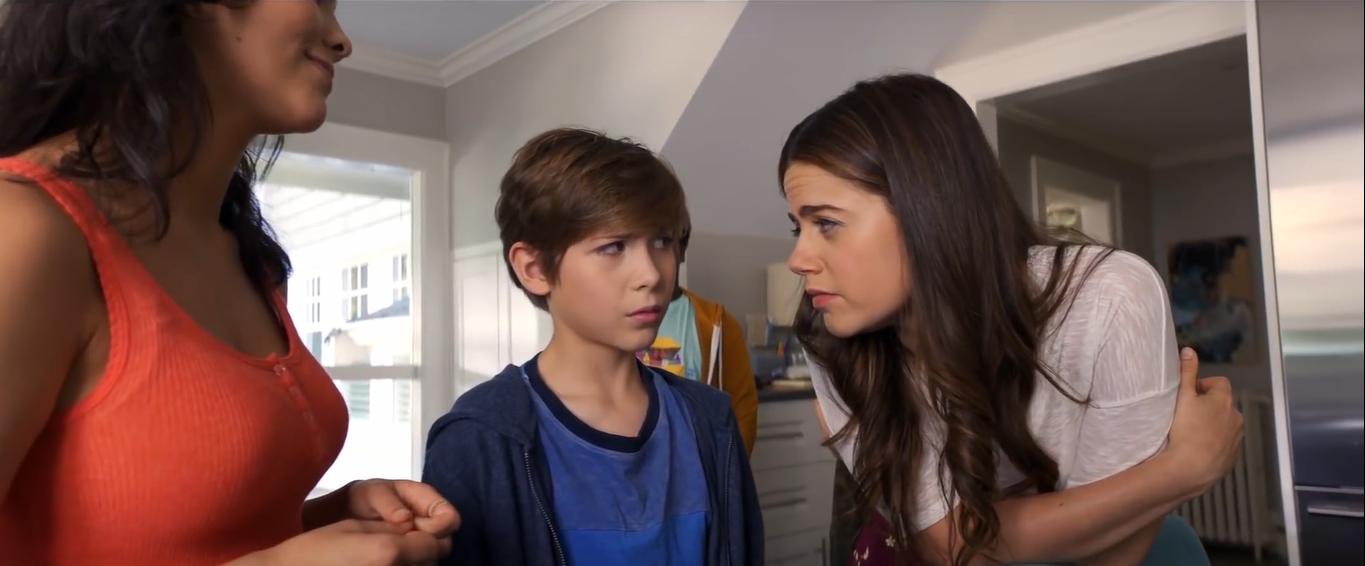 "Good Boys" centers on Max (Jacob Tremblay), Thor (Brady Noon) and Lucas (Keith L. Williams), a trio of nerdy twelve year-olds who refer to themselves as The Beanbag Boys. Like any kids on the verge of puberty, Max and the boys are becoming more curious about girls, and so when they are invited to a kissing party at a popular kid's house later that night, they do what any internet-savvy kid lacking kissing skills would do: Google it. But when their online efforts come up hilariously short, they opt for the more perilous research option: flying Max's dad's drone, which he is forbidden to touch, over the hypersexual teenage girl's house next door to catch a glimpse of her and her boyfriend making out. But when their plan backfires, resulting in a destroyed drone, the boys set off on an epic odyssey to replace the drone and get it home safely before Max's dad (Will Forte) returns later that night. Along the way, the Beanbag Boys become entangled in illicit drug deals, frat house paintball shenanigans, and trying to shake the terrifying teenage girls next door (Molly Gordon and Midori Francis).
Bolstered by pitch perfect writing that hilariously dramatizes the sex-obsessed lives and daily struggles of sixth graders – an uproarious concept that keeps audiences entertained from start to finish – and an assortment of memorable characters wonderfully portrayed by a talented young cast, cowriters Lee Eisenberg and Gene Stupnitsky hit on a winning formula with this lovably crude comedy. Having previously scripted "Year One" and "Bad Teacher," the longtime writing duo show definite progress in their ability to mix the heartfelt with the hysterical. Making his feature debut after directing a couple episodes of "The Office," Gene Stupnitsky delivers a monumentally funny coming-of-age comedy that is almost certain to the ranks of "Superbad" and the John Hughes films of the 80s that paved the way for the brand of comedy that has prevailed with today's audiences.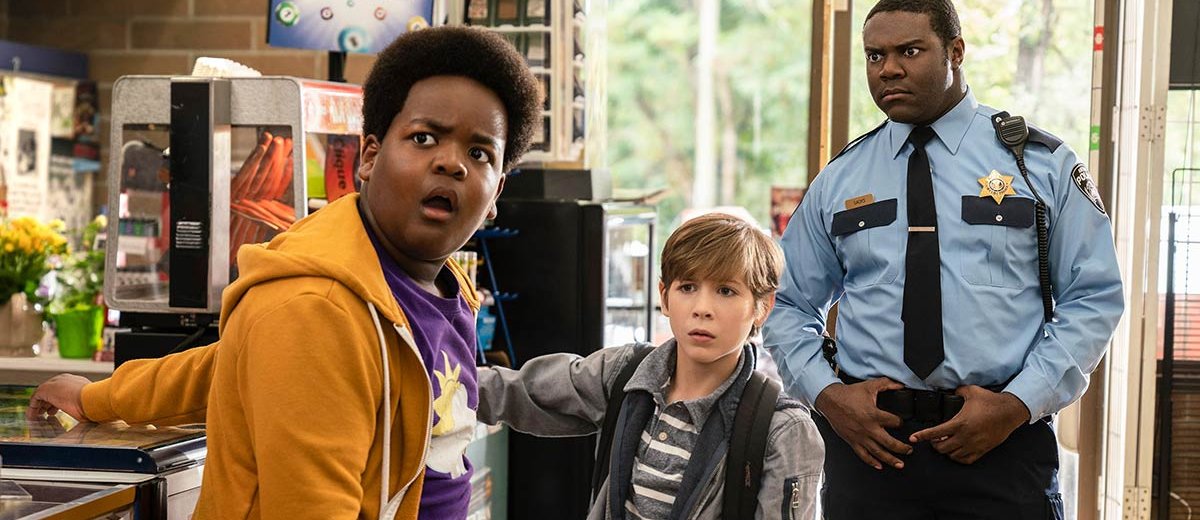 Helping "Good Boys" achieve must-see status is a trio of terrific young actors who invite audiences into their sex-obsessed, girl-frightened world with maximum believability – Jacob Tremblay, Brady Noon and Keith L. Williams. Each bringing their own unique spin on the characters they portray, audiences will thoroughly enjoy passing the time with these adventure-seeking youngsters. "Good Boys" also benefits from a winning supporting cast of comedic actors, highlighted by Will Forte's overly affectionate portrayal of Max's dad, Sam Richardson as a beleaguered police officer who has a fateful run-in with the boys, and Molly Gordon and Midori Francis as the wild teens next door who will do anything to get their Molly back.
"Good Boys" is the must-see comedy of the summer.
By Lucas Mirabella
Running Time: 89 minutes
Rated R for strong sexual content, drug and alcohol material, and language throughout- all involving tweens.