Instagram is making a lot of changes. First up is their bullying security.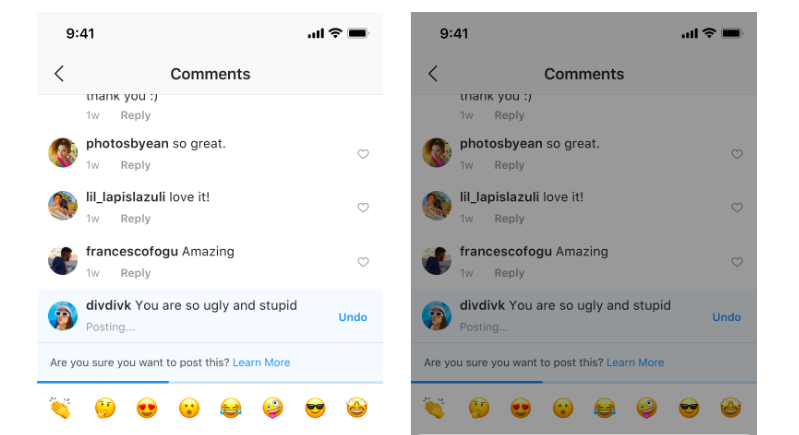 To prevent bullying from happening on Instagram, they are rolling out a new feature: artificial intelligence to detect bullying and other types of harmful content in comments, photos and videos.
It notifies people when their comment may be considered offensive before it's posted. This intervention gives people a chance to reflect and undo their comment and prevents the recipient from receiving the harmful comment notification. From early tests of this feature, Instagram have found that it encourages some people to undo their comment and share something less hurtful once they have had a chance to reflect.
They will also disable accounts that have a certain percentage of violating content. In addition to removing accounts with a certain percentage of violating content, they will also remove accounts with a certain number of violations within a window of time.
As for disabling LIKES:
They are running a test that hides the total number of likes and video views for some people in the following countries:
Australia
Brazil
Canada
Ireland
Italy
Japan
New Zealand
Only the user will be able to see who liked the image or viewed the video. Otherwise, it shows 'John Smith and others' liked this.
Instagram tweeted that they were "looking forward to learning more about how this change might benefit everyone's experience on Instagram."