Whether you're a recreational runner or a competitive one, recovery should be a big part of your training and workout schedule! If you've ever suffered from a sprain or injury (and most of us have), then icing and compression is important. These are a few must-have items I love for all recovery components: Icing, Taping, Compression, Rolling!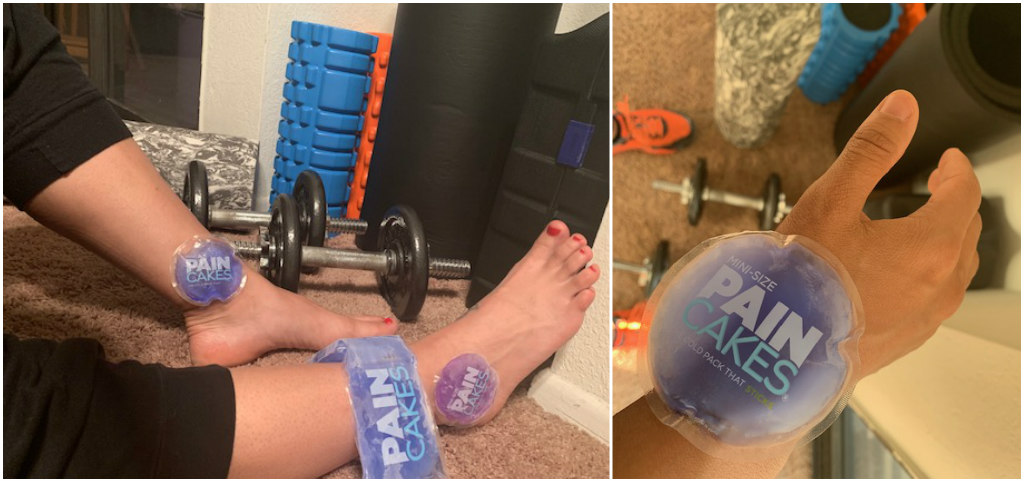 ICING – PAINCAKES
I'm always on the go. Even when I'm in recovery after a race or a summit run, I'm usually stretching. I love the Paincakes because they stick on any part of my body and I can move around! They have MINIS, which I love for my ankles and wrists – LARGE, which are great for knees – and THE WRAP for shouders, arms, etc.
Hands-free design allows you to be active while you recover (Just Chill, Stick & Go!)
'3D Flex Tech' design instantly conforms around ANY pain point on your body
'Hyper Stick Gel' ensures that you can move, turn or shake and your PainCakes® won't fall off
Helps relieve pain associated with plantar fasciitis, carpal tunnel, arthritis, migraines & much more
Reusable up to 100 times
Silicone & Latex Free
---

COMPRESSION – KUNTO
After I sprained my ankle for the second time, I was hesitant to get back into racing. I returned to racing with two back-to-back triathlon sprints. I was scared my ankle would roll in the sand and transitioning from bike to run. Luckily, I used the KUNTO compression sleeves for my ankle. I felt like my ankle was protected whether I was barefoot running in the ocean, walking or rushing to put my running sneakers on mid-race. They have sleeves for your ankle, knee and elbows.
Get Relief from Arthritis, Plantar Fasciitis, Sprains, Swelling, and other Ankle Aches.
Good for Injury Prevention, Injury Recovery, or Just for Support.
---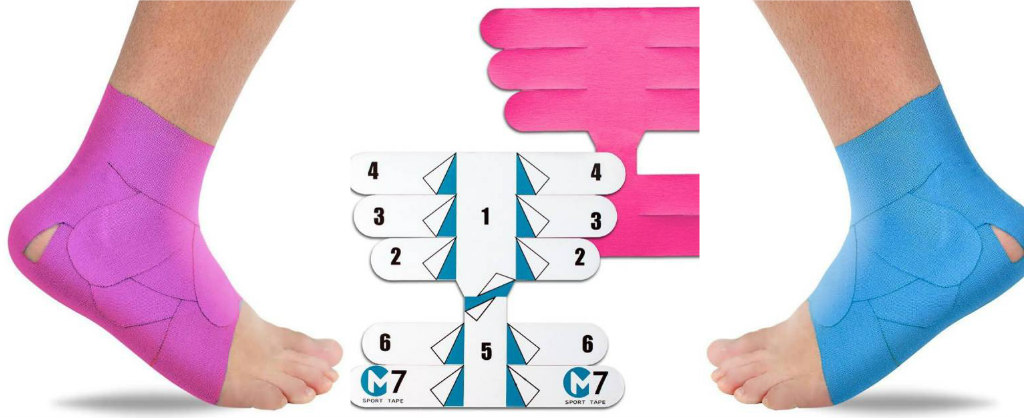 TAPING – M7 SPORTS TAPE
Taping is confusing, let's face it. I've definitely taped in the past and I ended up looking like a mummy because I had no idea what I was doing. I like M7 Sports Tape because it gives you a step-by-step instructional number system. Easy to wrap and stays on during your run.
The pre-cut ankle tape addresses issues such as: ankle pain, ankle sprain, swollen ankles, Achilles Tendon pain, Plantar Fasciitis pain.
---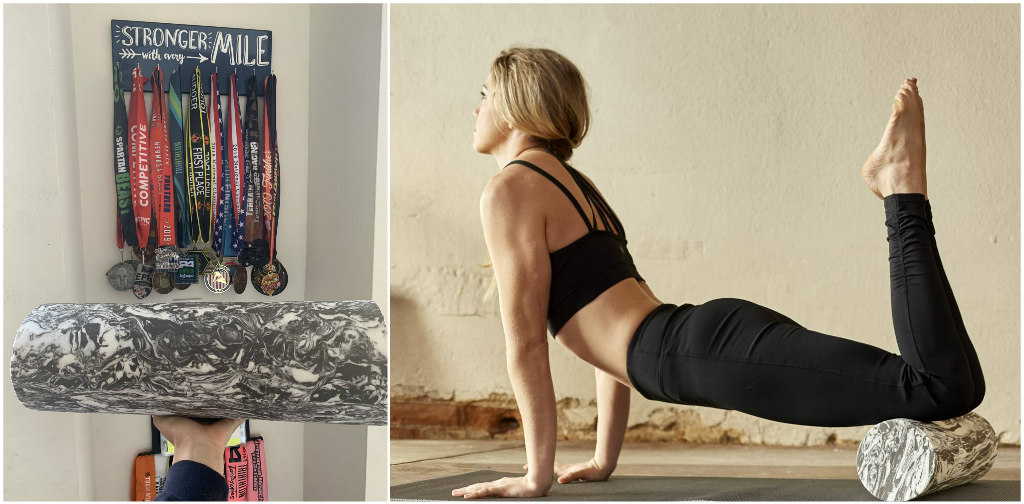 ROLLING – GAIAM FOAM ROLLER
Honestly, this is my go-to roller. I like the smoother surface and it's large for mobility across my shins, thighs and hamstrings. Gaiam's 18" Marbled Foam Roller has a smooth surface which evenly massages and soothes muscles and fascia. Great for lighter rolling.