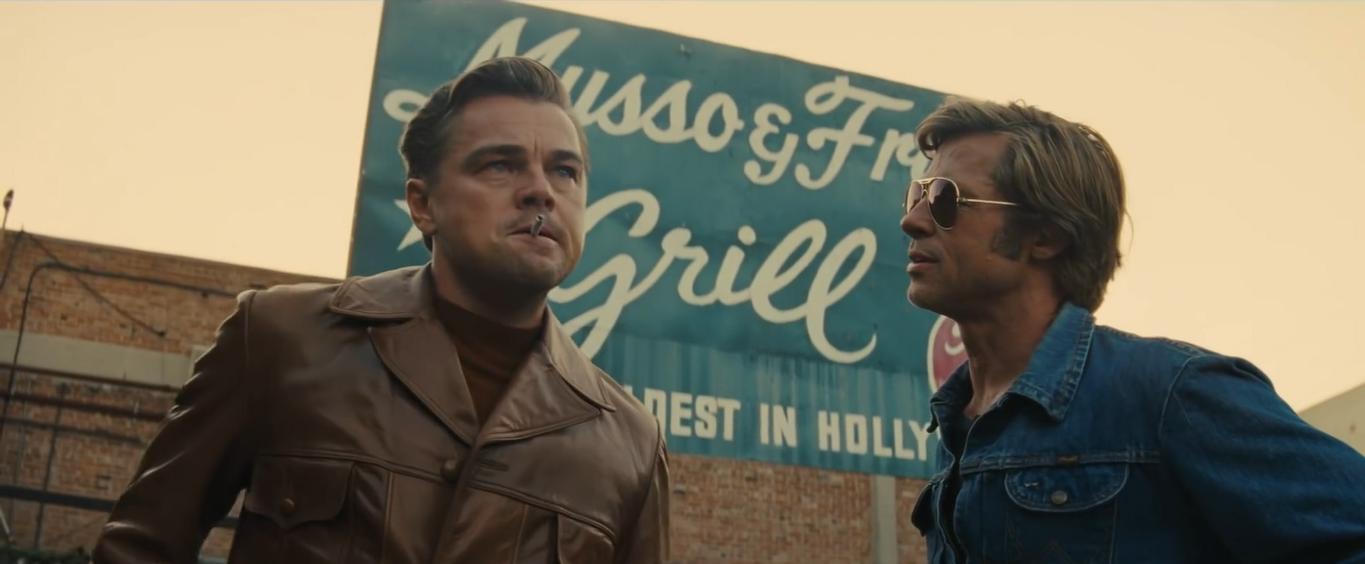 With his 9th feature film, writer-director Quentin Tarantino turns back the clock to 1969 Los Angeles to tell the tale of a fading TV star and his longtime stunt double as they navigate a rapidly evolving business in "Once Upon a Time… in Hollywood," a highly entertaining and mischievously funny comedy-drama starring Leonardo DiCaprio, Brad Pitt, Margot Robbie and a star-studded supporting cast.
A love letter to his hometown and the Golden Age of movies, peppered with some lively revisionist history much like he did with his WWII tale "Inglorious Basterds," filmmaker Quentin Tarantino uses the Manson Family murders and the changing Hollywood landscape as a compelling backdrop for a story that perfectly suits his affinity for interwoven tales that blend fact and fiction in amusing and unexpected fashion. At turns funny, adventurous, sad and suspenseful, "Once Upon a Time" is positively brimming with Tarantino-esque filmmaking staples – the witty dialogue, the catchy soundtrack, the dynamic camerawork, the stylized violence and endless cultural references – that nicely compliment the narrative, resulting in a rollicking cinematic journey into the past. Beyond the inspired direction and the wonderful writing that meanders in all the best ways, soaking up the atmosphere of every scene, one can't overstate just how enjoyable the performances are from the A-list cast, most notably Brad Pitt as the devilishly charming stuntman Cliff Booth and Leonardo DiCaprio as the aging TV actor at the story's center.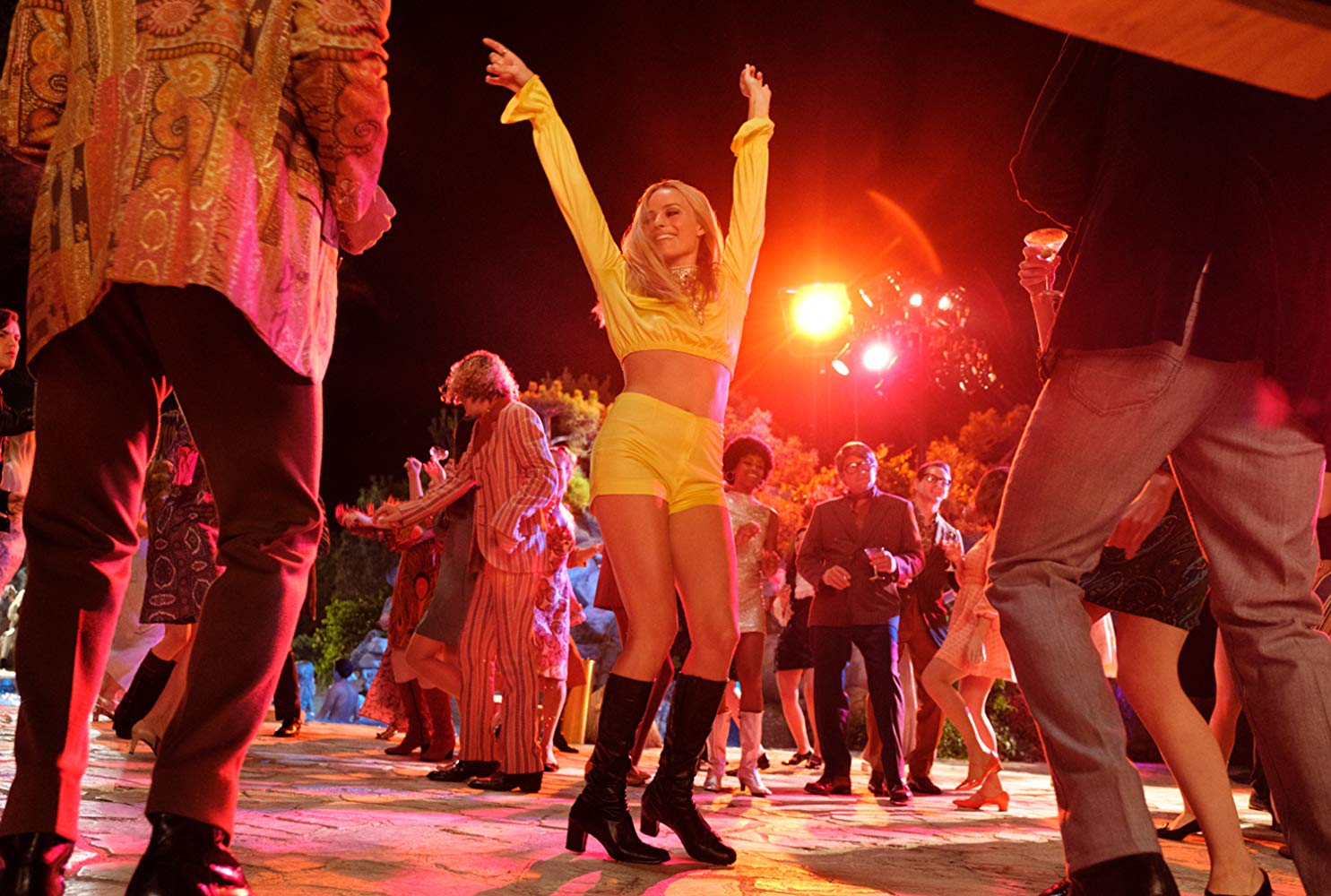 Taking place over the course of three days in 1969, "Once Upon A Time" centers on Rick Dalton (Leonardo DiCaprio), the one-time star of the popular Western series "Bounty Law" who left the show prematurely for an ill-considered foray into film. Now relegated to bad guy TV guest spots, Rick's career is as directionless as he is in a Hollywood that no longer resembles the Golden Age that he came to prominence within. When he isn't playing second fiddle on shows like "The F.B.I." and "The Green Hornet," Rick passes the time boozing in his pool and hanging out with his best friend and stunt double Cliff Booth (Brad Pitt), who also serves as Rick's driver. His confidence has taken a hit in recent years, but Rick is hopeful that an opportunity will present itself that is better than traveling to Rome to star in Spaghetti Westerns, as suggested by retired agent and Dalton enthusiast Marvin Schwarzs (Al Pacino).
While we observe Rick and Clint's struggles to find success in this strange new industry full of hippies and experimental cinema, right next door, two of Hollywood's most promising talents, actress Sharon Tate (Margot Robbie) and her filmmaker husband Roman Polanski (Rafal Zawierucha) are tragically unaware of the dangers lying ahead. The lives of these neighbors begin to intersect thanks to a fateful encounter with a hippy girl named Pussycat (Margaret Qualley), who lives on a movie ranch in Chatsworth with a certain charismatic cult leader (Damon Herriman). As we wait with bated breath for this intertwining tale to coalesce in horrifying fashion, the story takes some twists and turns that are as darkly amusing as they are unexpected.
Tarantino is one of the few filmmakers whose self-indulgent tendencies audiences will giddily entertain, and even when his scenes play long, which is more often than not, his talent for catchy dialogue and nail-biting suspense always prevails. Brimming with fascinating original characters and intriguing takes on real figures from the past, this character-driven storyline indulges the filmmaker's many cultural obsessions but never fails to entertain, resulting in a fascinating slice of revisionist history. Catchy dialogue and appealingly stylized violence aside, this is also a deeply moving story about a long-lasting friendship that hits more poignant notes than his previous work, and is laced with nostalgia for the era depicted. Helping Tarantino accomplish this impressive cinematic achievement is a stalwart team of behind-the-scenes talent that includes frequent cinematographer Robert Richardson, who provides vibrant camerawork and also nicely mimics the film and television aesthetics of the time, Fred Raskin's indispensable editing, and ace production and costume design by Barbara Ling and Arianne Phillips.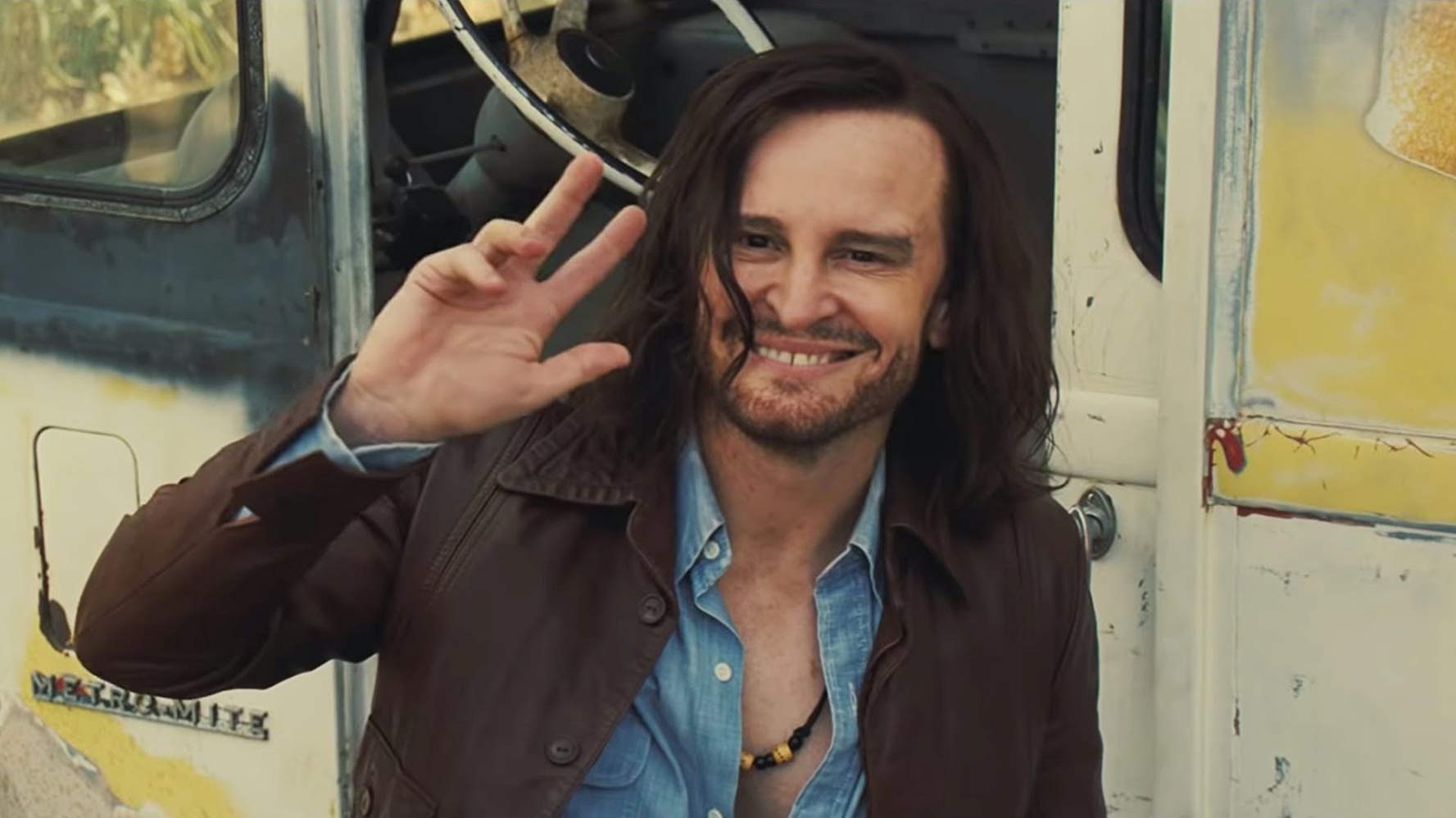 Featuring an embarrassingly rich ensemble cast, "Once Upon a Time" is highlighted by two of the most popular actors on the planet in Leonardo DiCaprio ("Django Unchained") and Brad Pitt ("Inglorious Basterds"), both working for the second time with Tarantino, and they make one hell of an onscreen duo. As the self-described "has-been" TV western star Rick Dalton, DiCaprio brings heart and humor to the role, and somehow makes his character pathetic, redemptive and funny in equal measure, at times all at once. It's an eminently watchable DiCaprio performance in the vein of the maniacal characters he portrayed in "Django Unchained" and "Wolf of Wall Street," and audiences will happily welcome him as their host through this nostalgia trip. Not to be outdone, as Dalton's loyal stunt double and best friend, Brad Pitt delivers what was for me the most entertaining performance of his long and storied career, and the scenes he's featured in, for which there are many, are nothing short of captivating. Despite her character's minimal dialogue, Margot Robbie delivers a heartfelt and surprisingly emotional performance as actress Sharon Tate, while Kurt Russell and Al Pacino both put in veteran supporting work as a beleaguered stunt coordinator and a retired agent; but most impressive was Austin Butler's compelling turn as Manson family member Tex, Margaret Qualley's sweet and sour hippy gal, and Bruce Dern's crotchety performance as George Spahn, the owner of the movie ranch where the Manson family resides.
With "Once Upon a Time… in Hollywood," Quentin Tarantino delivers an endlessly entertaining ode to a bygone cinematic era.
By Lucas Mirabella
Running Time: 161 minutes
Rated R for language throughout, strong graphic violence, drug use, and sexual references.
https://www.onceuponatimeinhollywood.movie