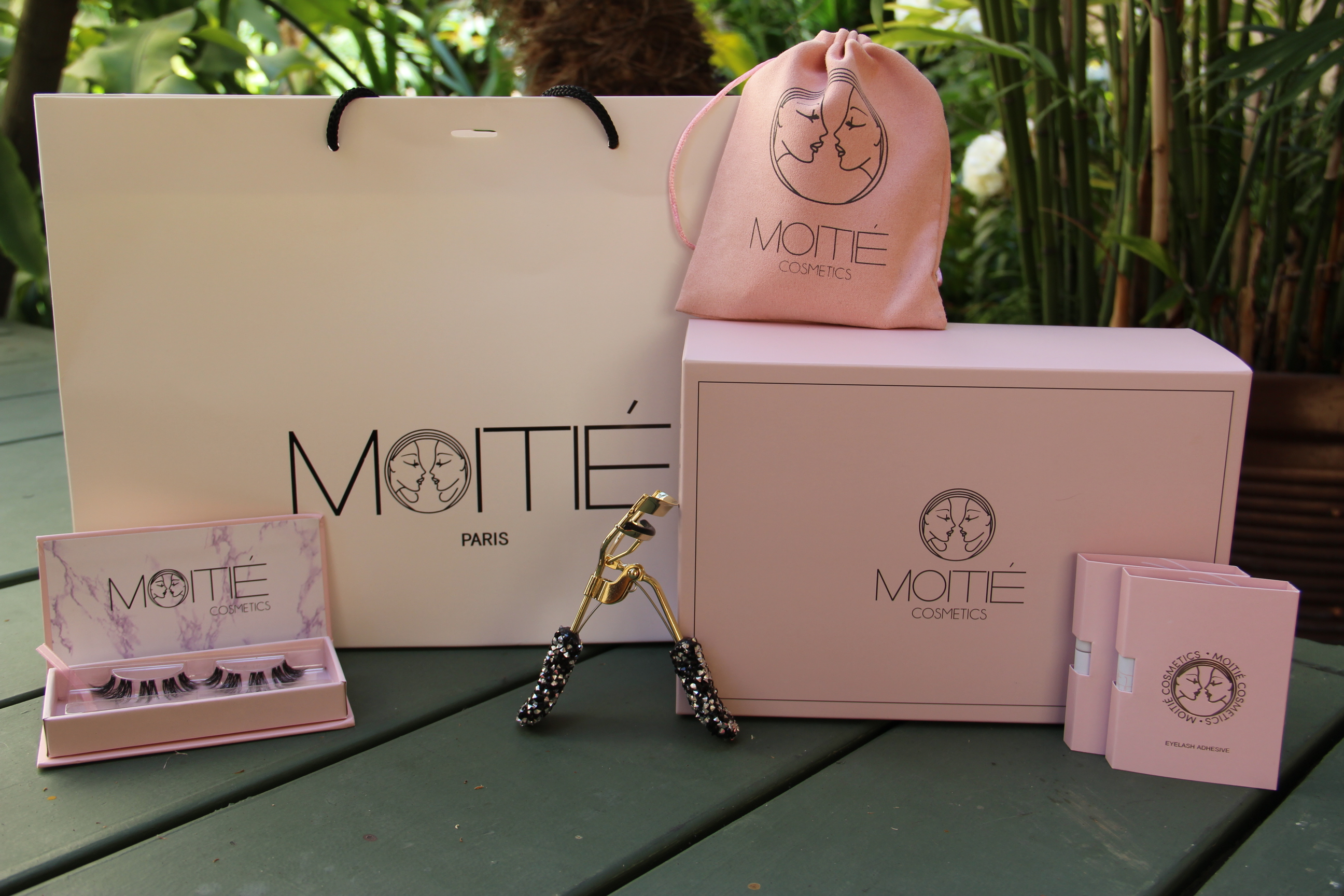 This week, Moitié Cosmetics brought beauty to The Grove, showcasing the first lash extension kit that can be self-applied in just a few minutes for 10+ days of wear time.
Featuring a fully waterproof, patent-pending, 5-part lash segment design, the lashes are quite innovative.
I had the pleasure of meeting Sima Mosbacher, who applied my lashes at the Pop Shop location in The Grove.
Wearing Boston Proper with my Moitie Cosmetics lashes!