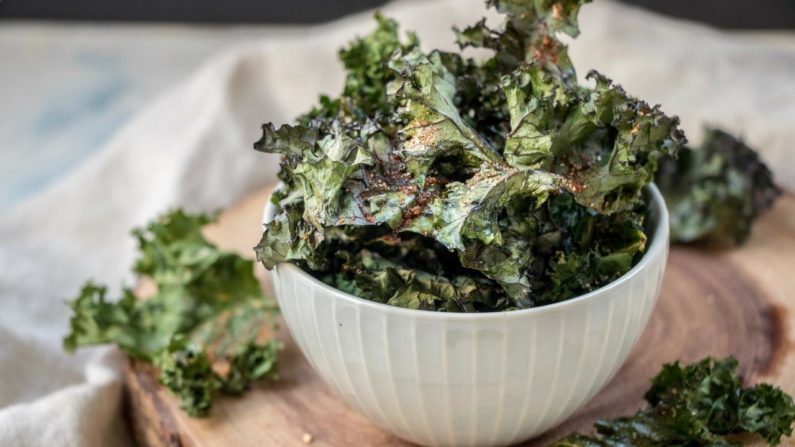 Trying to make healthier eating choices this summer? Trade in the potato chips for Kale Chips!
ChihYu Smith is the creator of the popular food blog I Heart Umami. She released ASIAN PALEO, a cookbook that celebrates her Chinese and Taiwanese heritage and turns favorite Asian recipes into healthy, flavorful Paleo, gluten-free, and low carb meals with no added sugar.
75 fresh and bold Asian-inspired recipes from China, Japan, Thailand, Vietnam and beyond.
All recipes are free from grains, gluten, refined sugar or other inflammatory ingredients.
75 full-color & full-size photographs accompany each recipe
PLUS meal prep plans with shopping lists and make-ahead instructions!
Check out this SIMPLY ROASTED KALE CHIPS for your July 4th party!
1. Preheat the oven to 300 degrees F. Line two large baking sheets with parchment paper.
2. Cut away any large stems from the kale. Rinse and thoroughly dry the leaves. Use a salad spinner, if you have one, to help dry the leaves even further.
3. Spread the kale in a single layer on the prepared baking sheets. Lightly brush each leaf front and back with hazelnut oil. Sprinkle with your seasonsings of choice, using your hands to distribute and gently rub the seasonings into both the front and back.
4. Bake for 10 to 15 minutes, or until the kale is crisoy and slightly golden brown. Watch closely as it can burn easily.
5. Remove from the oven and let cool slightly; the leaves will crisp up even more once out of the oven. Use the kitchen scissors to cut along any stems. Enjoy the crunch!
To get the cook book visit: