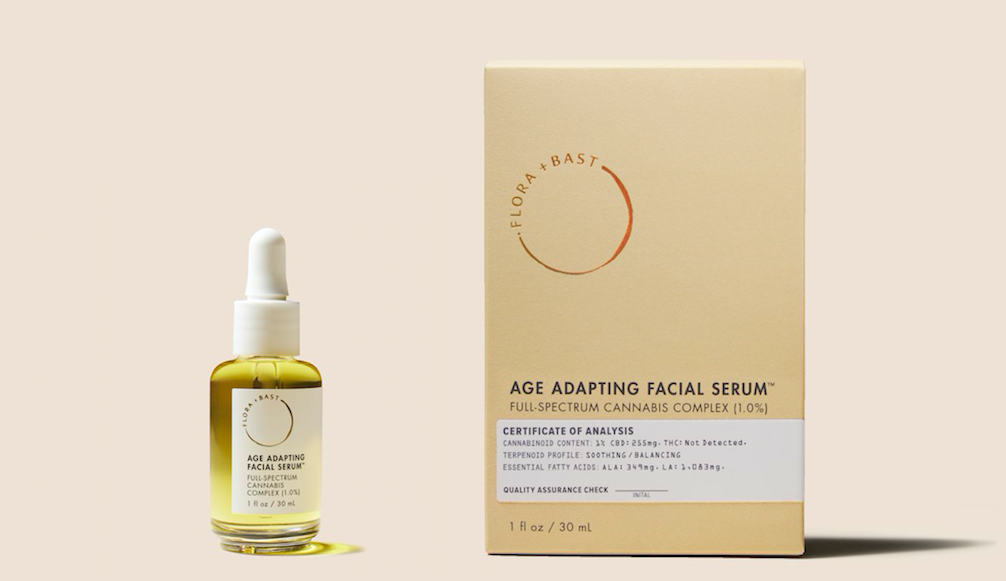 FLORA + BAST based in Venice, California, was founded on the belief that skincare and beauty is a lifestyle decision, and that natural products designed, preserved and delivered properly outperform any synthetic product.
Rather than design products the conventional way (water-based products that oxidize active ingredients, toxic preservative systems, surfactants that reduce efficacy), FLORA + BAST is changing the way healthy skin is achieved, delivering medical-grade results through simple and bioactive formulas. I selected 2 products from their company…
AGE ADAPTING FACIAL SERUM
This Age Adapting Facial Serum should be the foundation of your skincare routine. In balancing your Endocannabinoid System, the skin is brought to a state of equilibrium where it can repair itself naturally, allowing for optimal skin aging. Rich in phytocannabinoids, terpenes, flavonoids, and fatty acids, this formula is free of water, preservatives, and fillers. This allows the skin to enjoy the maximum benefits and enhance firmness and elasticity. It improves the appearance of premature aging caused by internal and environmental stressors. The results also include reduction of redness, dark spots and puffiness. Apply 5 to 10 drops morning and night and work into the skin after cleansing. It can be applied under makeup.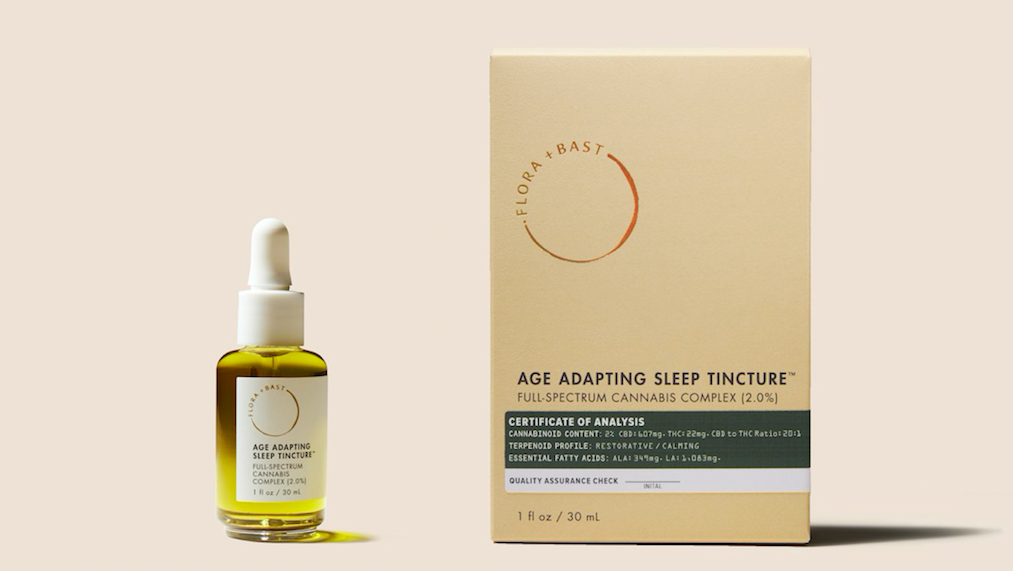 AGE ADAPTING SLEEP TINCTURE
You can delay premature aging by getting the right amount of sleep. As we get older, it seems that it becomes more difficult to get a good night's rest, yet it is the key to a healthy mind, body and skin. While we tend to focus on the exertion portion of a healthy, active lifestyle, studies show the need for sleep exceeds the benefits of physical training. Flora + Bast sleep tincture works by regulating sleep-wake cycles, called circadian rhythms. When taken 30 minutes before intended time for bed, users find they comply with nightly sleep goals by falling asleep with greater consistency and ease, stay asleep longer, and wake up more refreshed. It works! $77.00