For the last six years, Helen Woodward Animal Center orphan pets have celebrated the spectacular feats of superhero adopters by throwing a Pop Culture themed Dog Cosplay event.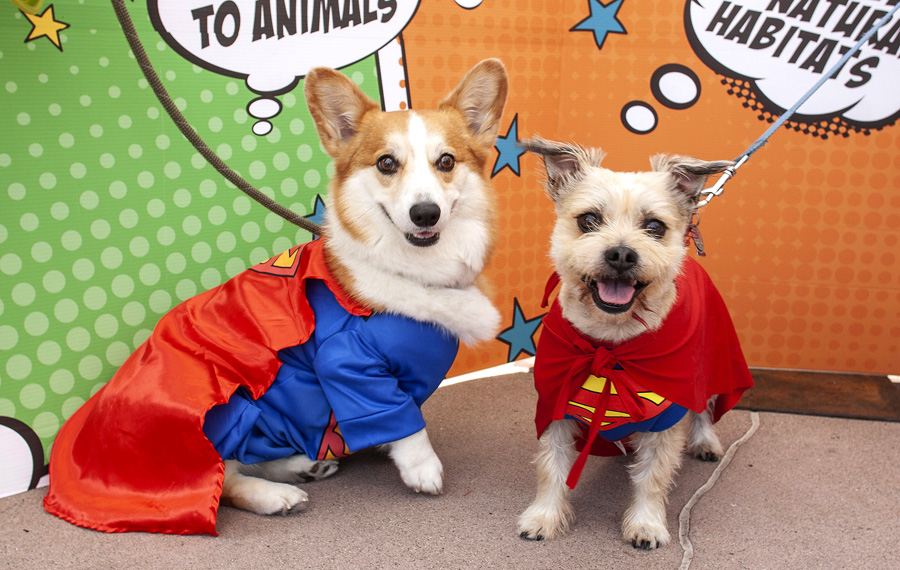 Now, for the first time ever, PAWmicon will be hosted at the future home of the Comic-Con Museum in Balboa Park.
Comic-Con-enthusiasts and animal-lovers are invited to partake in "Cosplay for a Cause" and attend Helen Woodward Animal Center's biggest and best PAWmicon yet. PAWmicon, hosted by the Comic-Con Museum, presented by Embrace Pet Insurance and supported by Petco, will be held on Sunday, July 7, from 11 a.m. to 3 p.m..
The Comic-Con Museum's future home is located at 2131 Pan American Plaza in Balboa Park.
Although not scheduled to open until 2021, the Comic-Con Museum (once the Hall of Champions and set to undergo major renovations) is already hosting a wide variety of Comic-Con-themed events includingEverquest 20: A Living Legend; Cover Story: The Art of Comic-Con 50; and a Star Wars: Armada Tournament, to name a few. In addition to providing San Diego with the excitement of Comic-Con year-round, the museum has a focus on giving back to the community that has supported Comic-Con and turned it into the world-wide phenomena it is today. A collaboration between Helen Woodward Animal Center and the Comic-Con Museum, 100% of the proceeds from PAWmicon will support the Center's pets and programs.
Tickets to PAWmicon can be purchased for $10 per person or $20 for an entry ticket plus a limited edition PAWmicon t-shirt. Get tickets here: www.animalcenter.org/pawmicon.
Those attending, and even those not attending, are encouraged to snap a photo of your pup in superhero PAWSplay to submit for this year's Superhero Sidekick Pets Calendar Contest. The pet photos (displaying superhero attitude, in either costume or action) with the most votes will receive a professional photo shoot in superhero garb to grace one of the 12 months of this limited edition calendar.
Proceeds from PAWmicon ticket sales, PAWsplay Contests, and entries into the Superhero Sidekick Pets Calendar Contest all support Helen Woodward Animal Center pets and programs.
At the core of it all, this unique event has one life-saving mission: To inspire individuals to perform a superhero action of their own and adopt an orphan pet. Side note… These furry sidekicks will quickly reveal their own superhero abilities to save us right back.
Grab your snuggley superhero and the whole family and head to PAWmicon at the future home of the Comic-Con Museum in Balboa Park on Sunday, July 7th, for a celebration of heroes big and small!
For more information about PAWmicon, visit www.animalcenter.org or www.pawmicon.org.