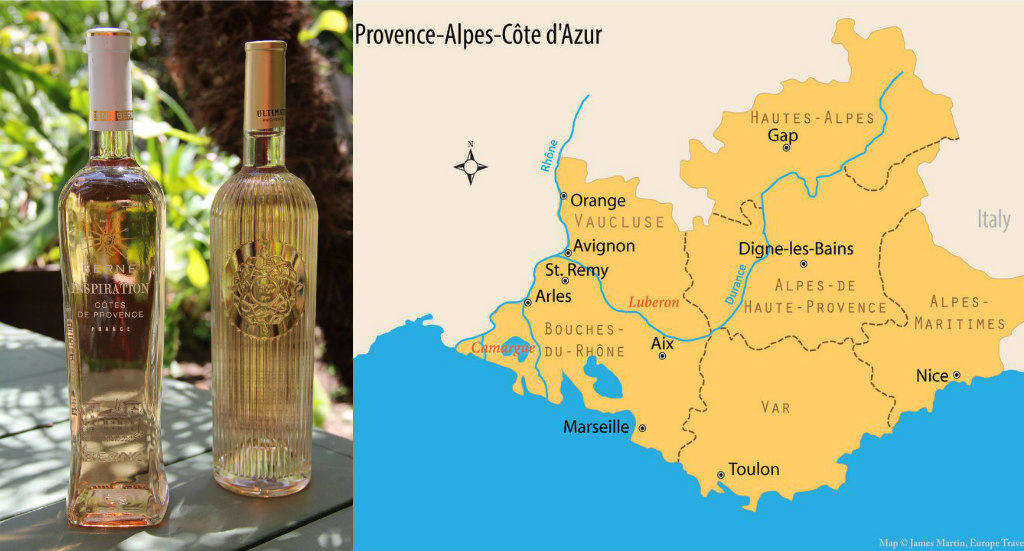 The south of France, especially the region of Provence, is known for two things, Lavender and rosé wines. Most people associate rosé with summer. I personally enjoy it all year round. Provence Rosé Group (PRG) is the only US wine importer which specializes solely in rosé import from Provence.
Grown in perfect conditions, PRG is offering 4 rosés from four remarkable Provence estates that each produces their own unique style of rosé wine.
I recently had the pleasure of tasting two of the four:
UP 2018
From The Ultimate Provence vineyard, spans 100 acres around the town of La Garde Freinet, at the northern foot of Notre Dame des Anges chapel. Set in wild countryside and bordered by a vast evergreen oak forest, the vineyard is characterised by shallow soil, laid on a waterproof subsoil sandstone slab. This excellent terroir is nourished with a natural compost of oak leaves and vine stalks. The plots are marked out with grassy areas.
My first remark goes to the beautiful and distinctive glass embossed design of the bottle which immediately identifies the estate. Then comes the pale pink color of the rosé with copper reflections. The Nose is a combination of red berries. Dry yet well rounded; it has distinctive notes of Syrah, with a touch of citrus and spice on the finish.
Type: Rosé
Vintage: 2018
Region: Provence (France)
Grapes: Grenache Noir (30%) Cinsault (30%) Syrah (30%) Rolle (10%)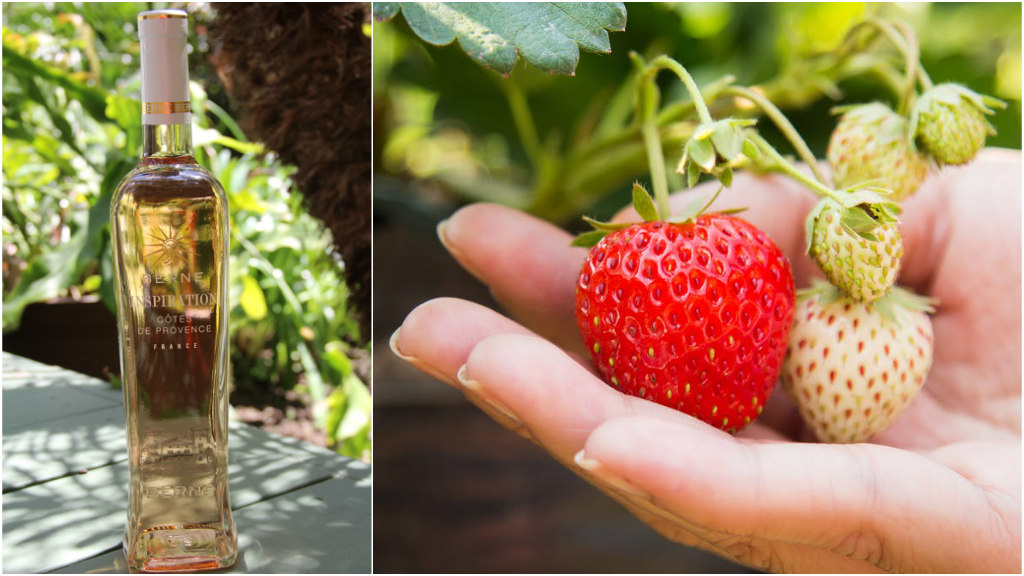 Now for the next one… BERNE INSPIRATION
The Plateau characterized by an impoverished, stony soil. This zone is reserved for the finest vintages, as its yield is limited.
Le Château is characterized by a very different type of soil, with much larger proportions of sand, a generally finer texture and less stones, producing zesty rosés. Its shallow, well-drained soil is ideal for the vines.
This mainly chalky terroir is perfect for growing numerous grape varieties and lends the wines their refreshing, mineral taste. This rose also has a very distinguished bottle design, easily recognizable on any shelf. Its color is a shade or two darker than UP 2018. The nose is fresh, with berries and lavender attached. Dry, rich and bold, notes of strawberries are very present.
Type: Rosé
Millésime: 2018
Région: Provence (France)
Grapes: Grenache (50%) Cinsault (30%) Syrah (20%)
Chin Chin!
Visit: www.provencerose.com