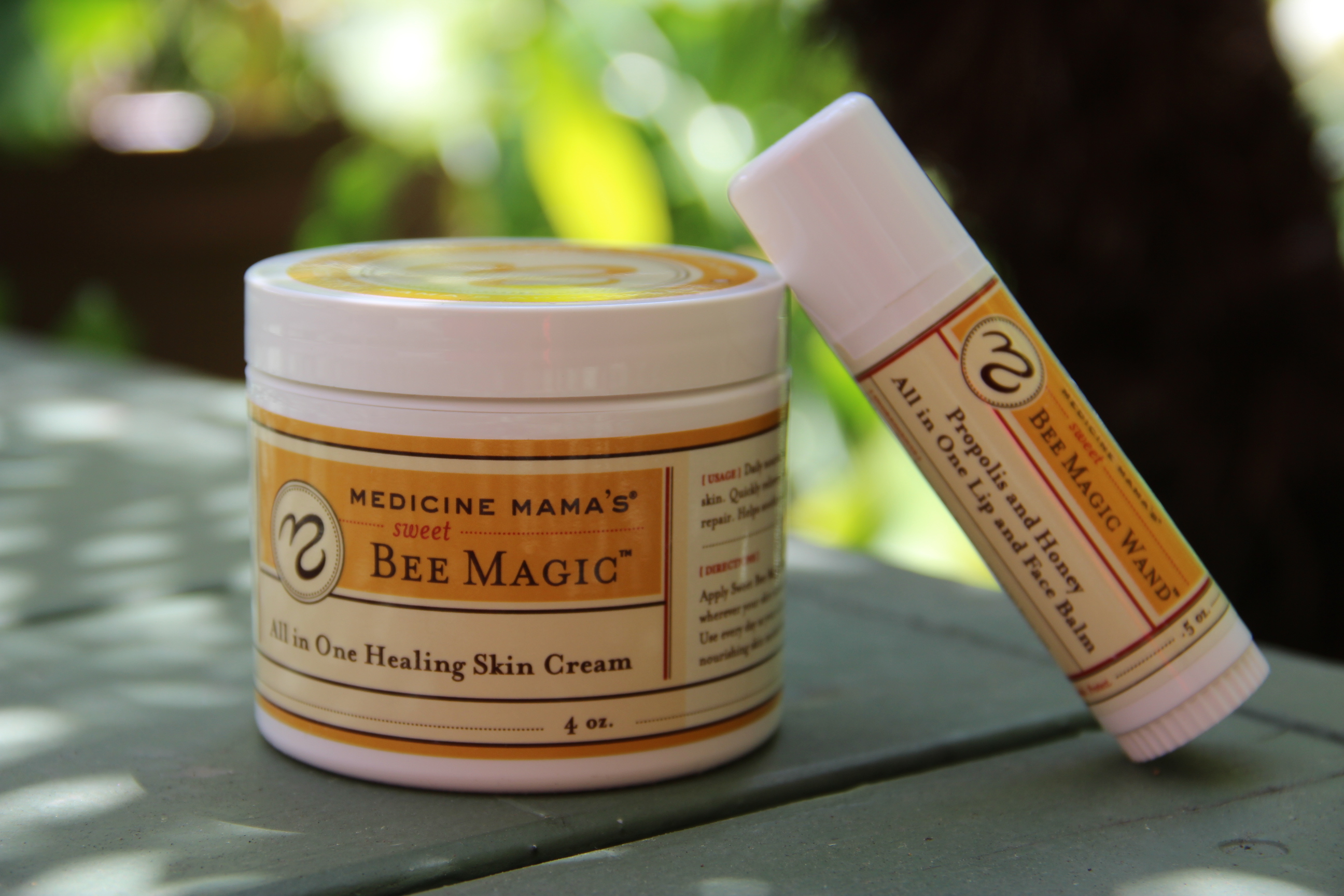 I have always had sensitive skin. Trying skincare products with any scent is a no-no for me. Living with hyperpigmentation and the autoimmune disorder, Behcet's Disease, I'm always on the lookout for products that won't give me a bad reaction. It's rare when I do find lotions and washes that work. My friend recommended I try Medicine Mama's Apothecary. Every single product I've tried is a game changer.
Founded by natural health and skincare expert Donna Steinmann, their cruelty free line is made with 100% natural and organic ingredients. Not only are the products free of synthetic dyes, fragrances, chemicals, preservatives, parabens, sulfates, soy, fillers, binders and petroleum, but they're also recommended by Dermatologists & Estheticians…
Sweet Bee Magic™ All in One Healing Skin Cream
They call it 'Magic' for a reason… it has magical results. As an example, I was running on the beach and developed a pretty bad burn. I rubbed a small amount of Sweet Bee Magic on my chest and neck. 24 hours later, the redness and burn was virtually nonexistant.
The "magic" is Melexylem™, a propriety compound created exclusively to provide heightened prebiotic, antioxidant and anti-inflammatory benefits while soothing, healing and hydrating skin of all kinds. Made with:
Organic Extra Virgin Olea Europaea (Olive) – moisturizing and loaded with super rich EFA's
Organic Cera Alba BEESWAX – protection, creates building blocks
Organic Honey – antiaging, antibacterial, Vitamin B
Propolis – purifying
Bee Pollen – revitalizing (food for the hive)
Royal Jelly – nourishing (food for queen)
It doesn't matter what kind of irritation you have, this is sensitive skin friendly for rashes, burns, scars, dry and cracked skin.
Sweet Bee Magic Wand™
I love this! I'm a big lip balm girl and am in constant need of lip hydration. As an athlete, I'm training and racing in all conditions. I can grab the Sweet Bee Magic Wand and hydrate my lips and my hands. It's especially great for rock climbers!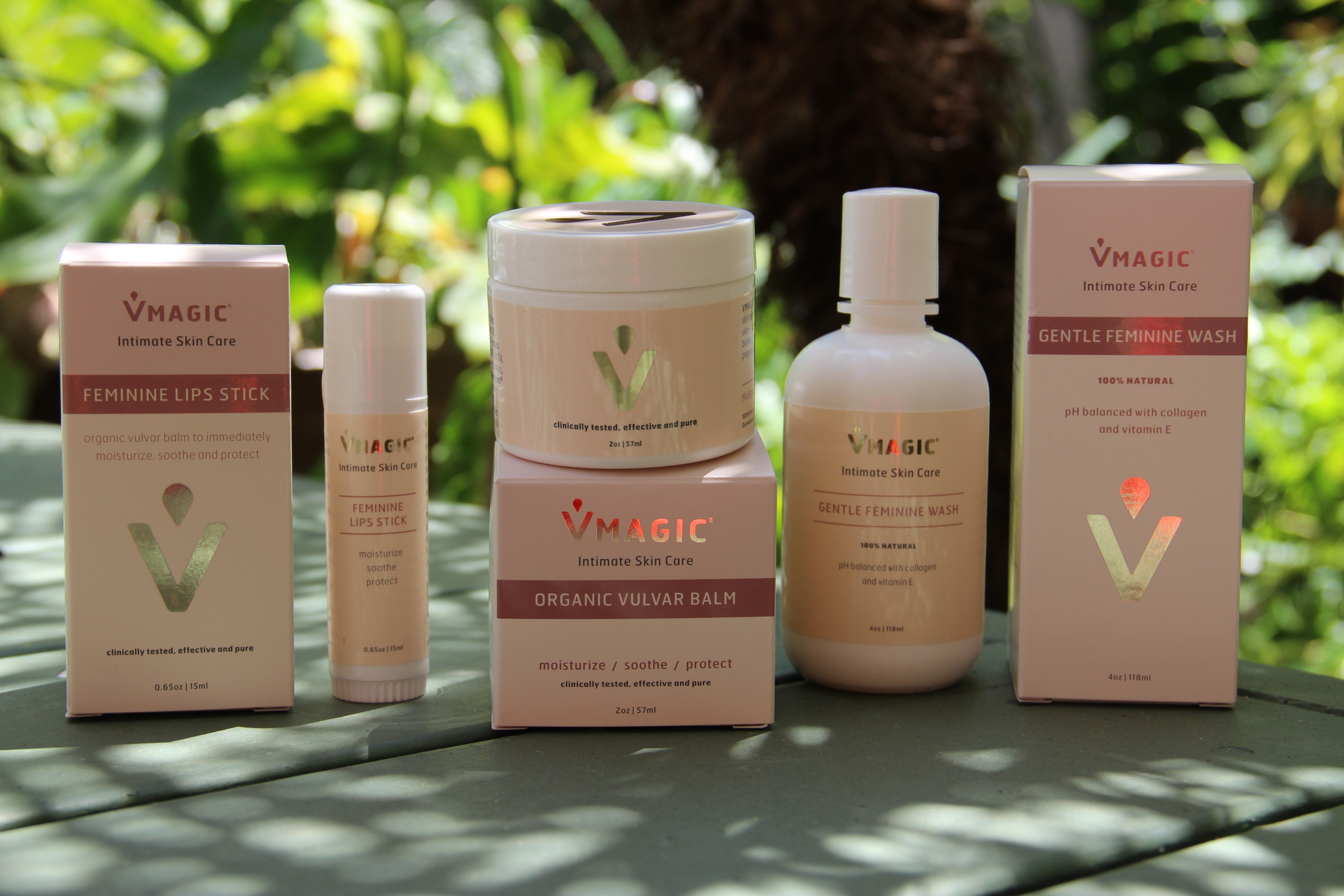 VMagic Feminine Wash
With Behcets disease, we can suffer from genital ulcers at any given moment. It's crucial that I wash regularly and with a wash product which is gentle. Regular soaps can disrupt the delicate pH of intimate skin, causing dryness and sensitivity. With chamomile, water soluble collagen and Vitamin E, Vmagic feminine wash gently cleanses and rejuvenates intimate skin while supporting its natural pH to leave you feeling fresh. I use this everyday after my training!
Also check out their Feminine Lips Stick and Organic Vulvar Balm. Ladies, it's important to take care of yourself and Medicine Mama's Apothecary's line are 100% caring!