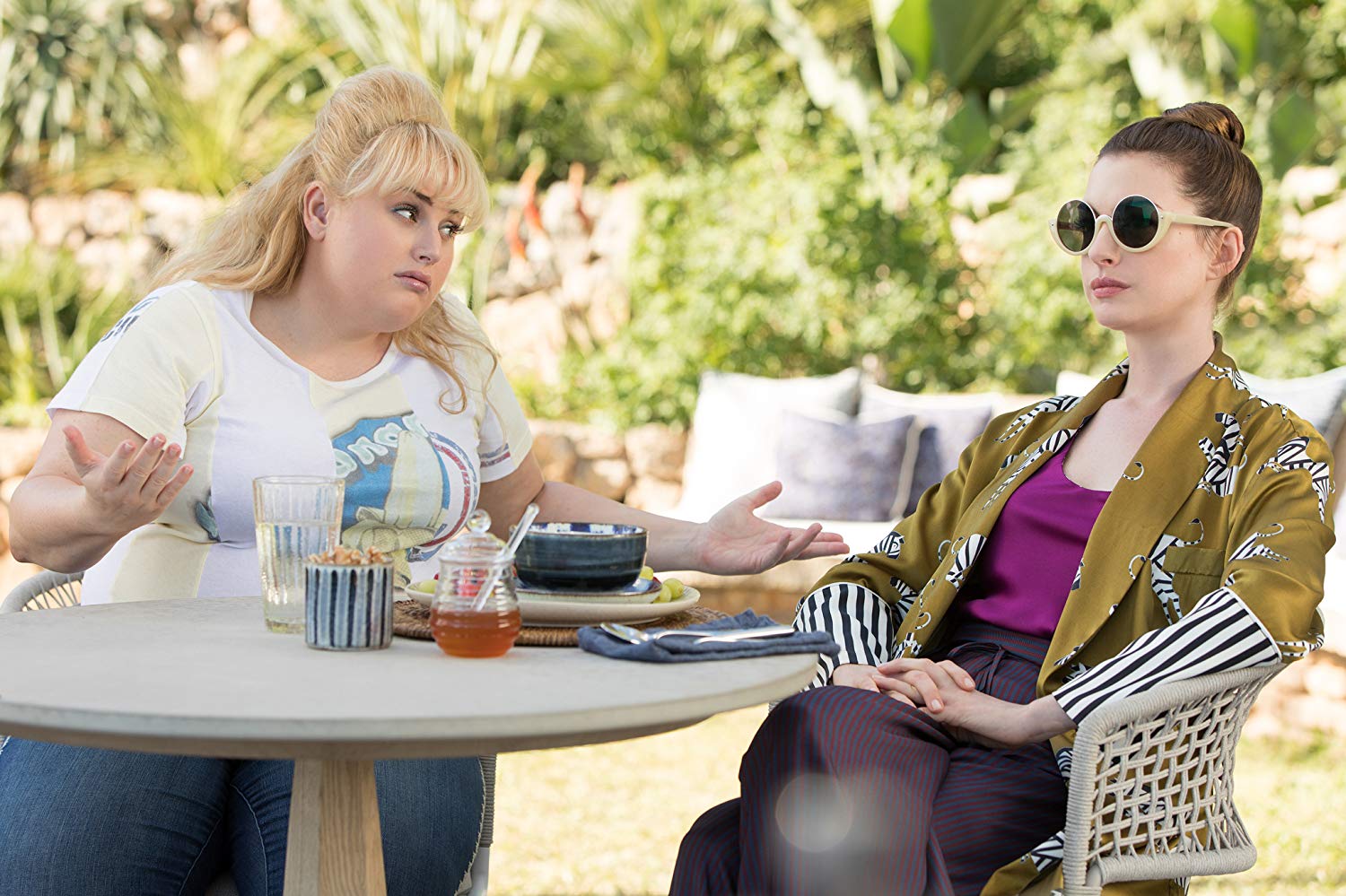 Anne Hathaway and Rebel Wilson make for a marvelous onscreen duo as a pair of con women who join forces to fleece a young tech billionaire in "The Hustle," a lightweight comedy with solid laughs but uneven results.
A gender-swapped remake of the Steve Martin-Michael Caine caper, "Dirty Rotten Scoundrels," this fun and foolish crime comedy boasts a catchy premise and some enjoyably quirky performances but the humor and action eventually grow repetitive, causing a noticeably sluggish pace in spite of the brief running time. Making the leap to features after directing over a dozen "Veep" episodes, first-time helmer Chris Addison offers a breezy but disposable entertainment that scores some pretty big laughs even though the law of diminishing returns is very much in effect here, with the fat jokes and physical comedy taking center stage. Showing occasional wit but too often settling for the easy jokes, "The Hustle" is elevated by the picturesque setting and the captivating chemistry of Rebel Wilson and Anne Hathaway, who proves herself a worthy foil to her comically gifted scene partner.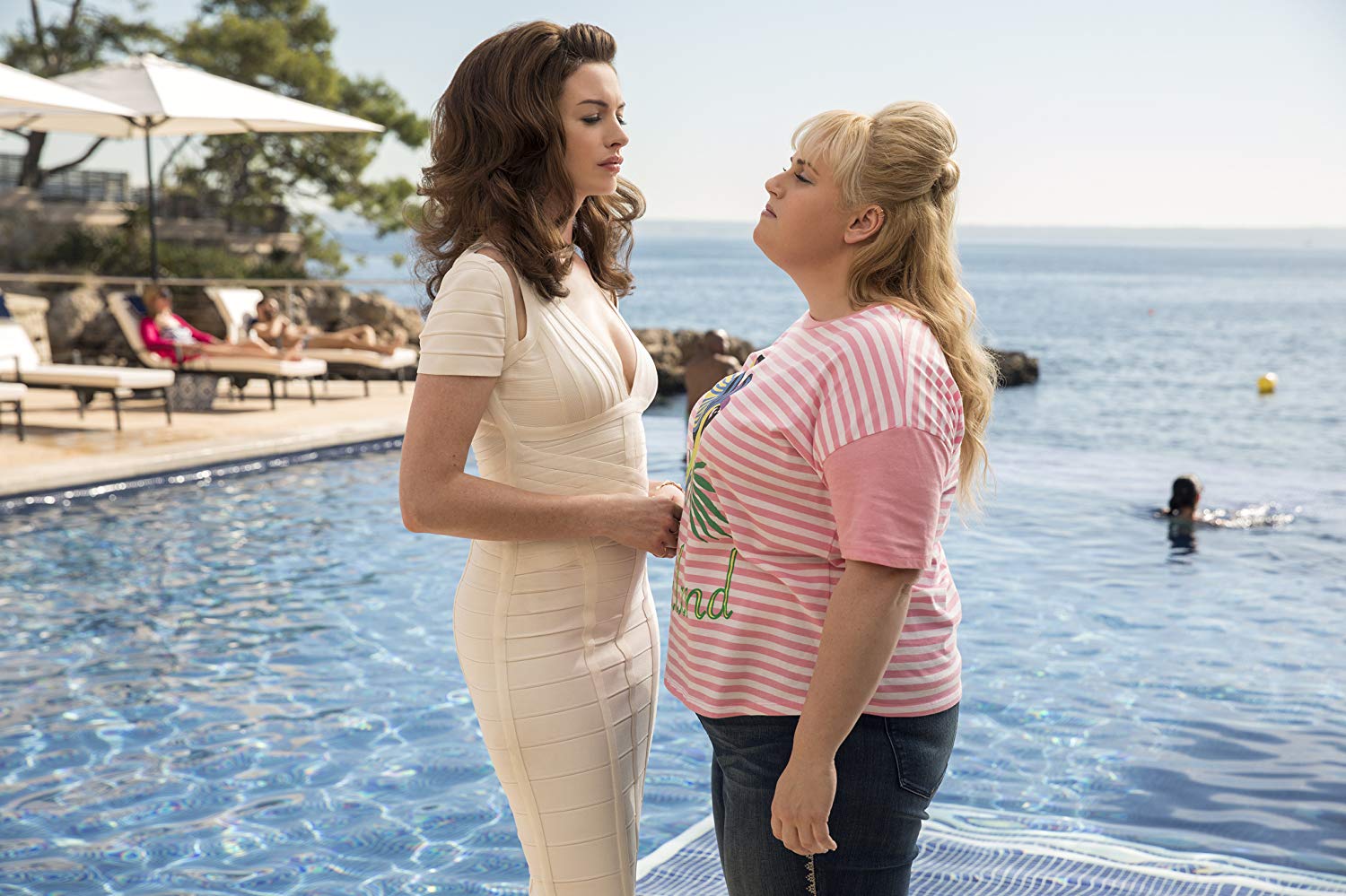 In the film, Rebel Wilson plays Penny Rust, a low-class scammer who spends her time on petty cons like swindling online daters and drunken bar patrons. While attempting a routine scam aboard a train, Penny's schemes are identified as such by another passenger, Josephine Chesterfield (Anne Hathaway), who just so happens to be a con artist herself. Josephine's cons are infinitely more sophisticated, yielding her a carefree lifestyle and a mansion in the South of France, and when she sees Penny's two-bit hustles, she decides to school her to the art of the con.
Training their predatory eyes on French casinos instead of bars and buses, the con women focus their efforts on high-value marks, the dumber the better, and before long amass a safe full of diamond rings from foolish suitors. Then things grow competitive between the two, leading to a fight for the affection of an impossibly naïve tech billionaire (Alex Sharp), and a high-stakes bet to go along with it. But as their bet heats up, genuine emotions emerge, and before long, the women don't know who is the con and who is the mark.
With his feature film debut, director Chris Addison shows a knack for maximizing the laughs, whether it's through the staging of physical comedy or affording his talented cast the space to make the most of their characters. Working from a reliably funny script by Jac Schaeffer that delivers on the promise of the premise even if it grows a tad stale, Addison delivers a lively caper with fleeting pleasures. There is also the idyllic seaside location, gorgeously captured by lenser Michael Coulter, that makes the playful schemes of "The Hustle" that much more enjoyable, while the expert costume design by Emma Fryergoes a long way in helping the con women sell their fake personas. Anne Dudley's score also nicely relates the film's comically cunning tone.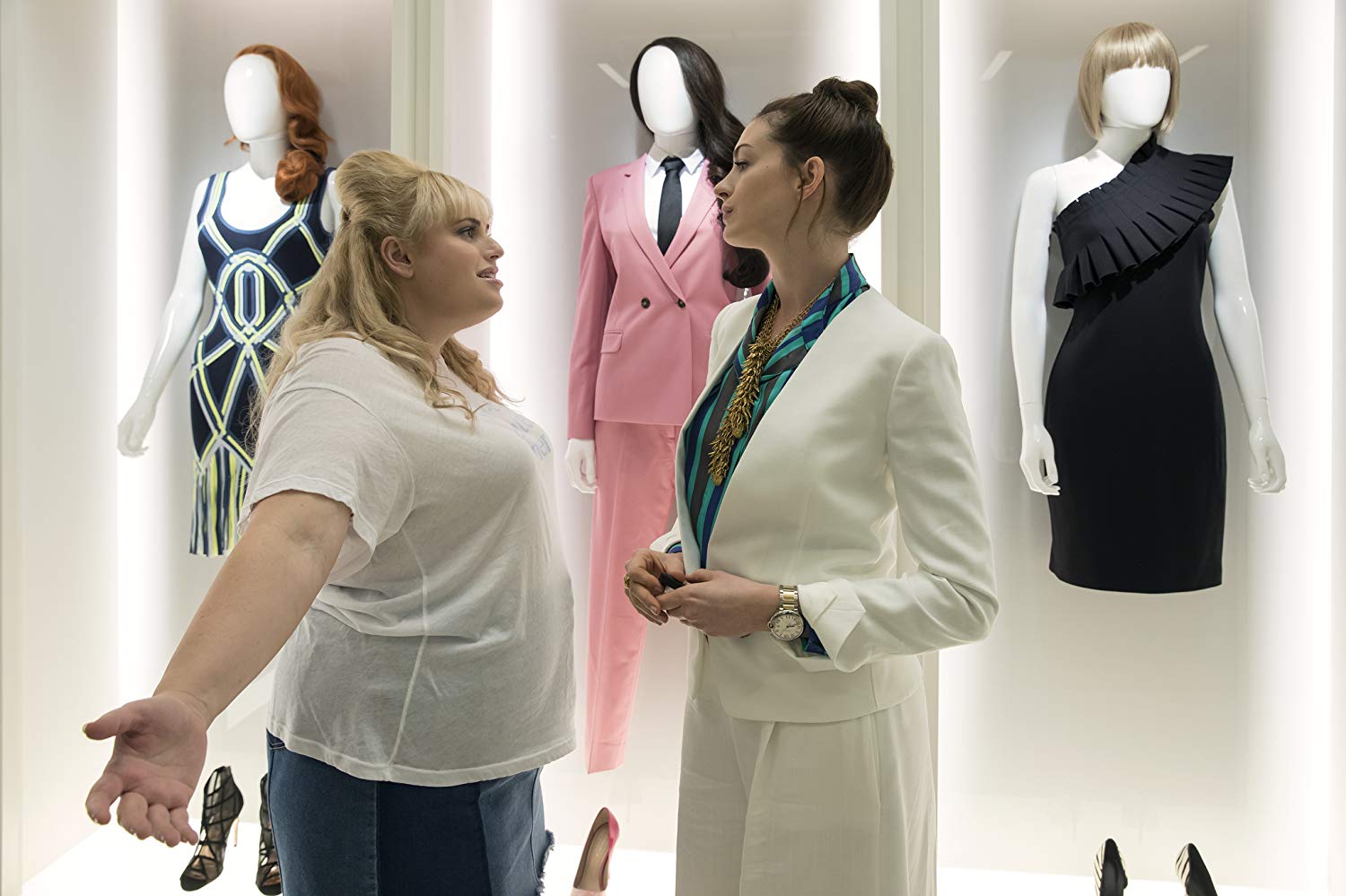 With a collection of cheeky personas to go along with the actual characters they're portraying, as low-class Penny and high-class Josephine, Rebel Wilson and Anne Hathaway both prove adept comediennes who bring the best out of each other, and their chemistry is evident in every scene they share. Dean Norris and Ingrid Oliver also provide some memorable comedic support as a silly American suitor and a crooked cop and co-conspirator of Josephine, while Alex Sharp proves himself a surprisingly versatile actor as the young tech entrepreneur who is much more than meets the eye.
"The Hustle" is an enjoyable but expendable crime caper.
By Lucas Mirabella
Running Time: 94 minutes
Rated PG-13 for crude sexual content and language.