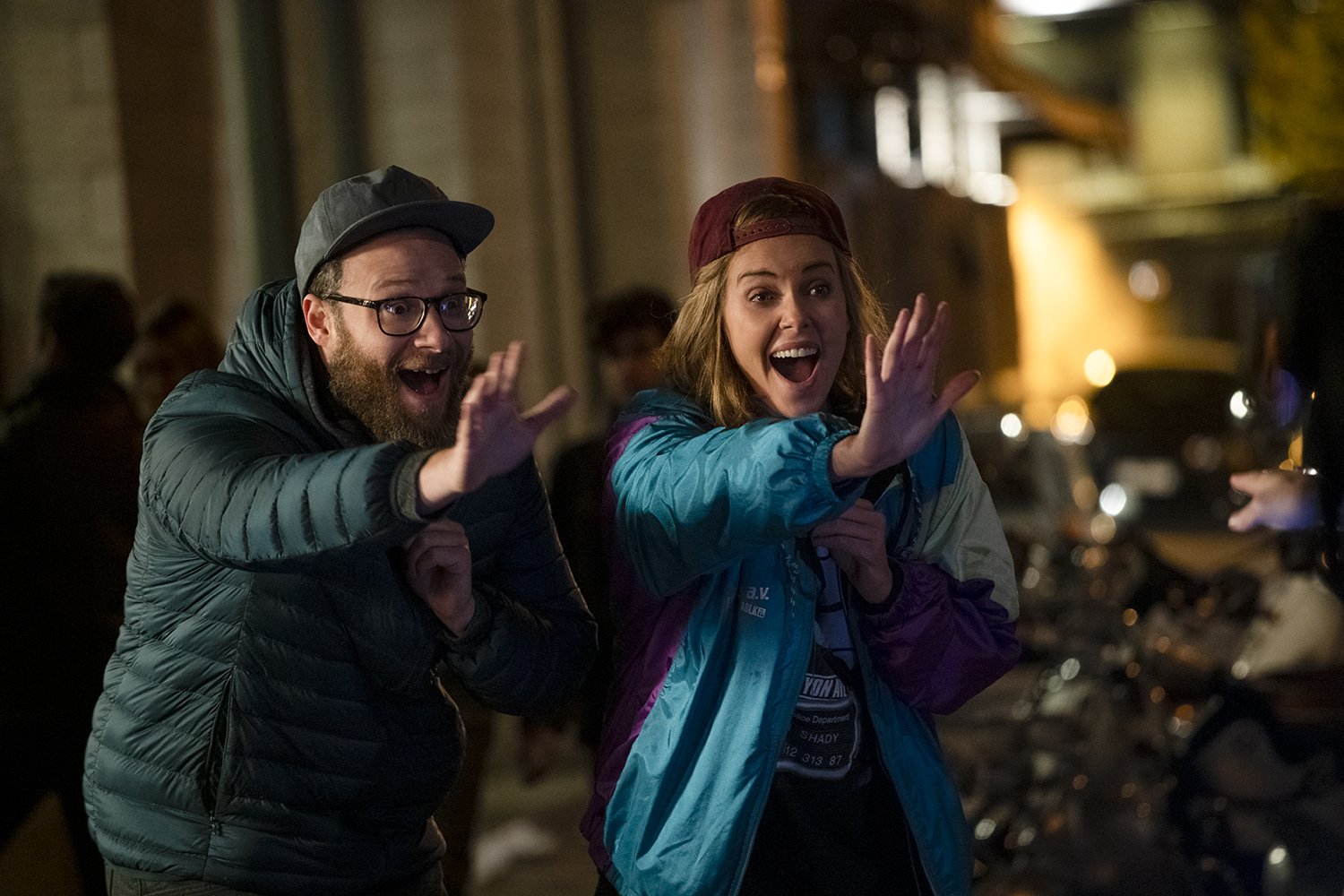 Seth Rogen and Charlize Theron star as a free-spirited journalist and the Secretary of State who hires him to be her speechwriter for an upcoming presidential run in "Long Shot," a funny but slightly sappy political rom-com costarring O'Shea Jackson Jr., June Diane Raphael and Bob Odenkirk.
Reteaming with Rogen is his "50/50" and "The Night Before" director Jonathan Levine, who brings his winning blend of heart and humor to this undeniably charming and at times raucously funny entry in the political comedy genre. Grounded by a solid script from Dan Sterling and Liz Hannah that nicely blends Rogen's lewd brand of humor with winning romance and witty political satire, "Long Shot" has enough hilarious bits and unexpected turns to keep audiences engaged despite losing some second act steam. Helping sell this far-fetched premise with enjoyable results is a killer supporting cast that is highlighted by star-on-the-rise O'Shea Jackson Jr., June Diane Raphael and a top-notch turn from Bob Odenkirk as a TV actor who went from playing the President to becoming the President. Even with the extended running time and slightly sappy storyline, "Long Shot" has enough laughs to qualify as worthwhile spring entertainment.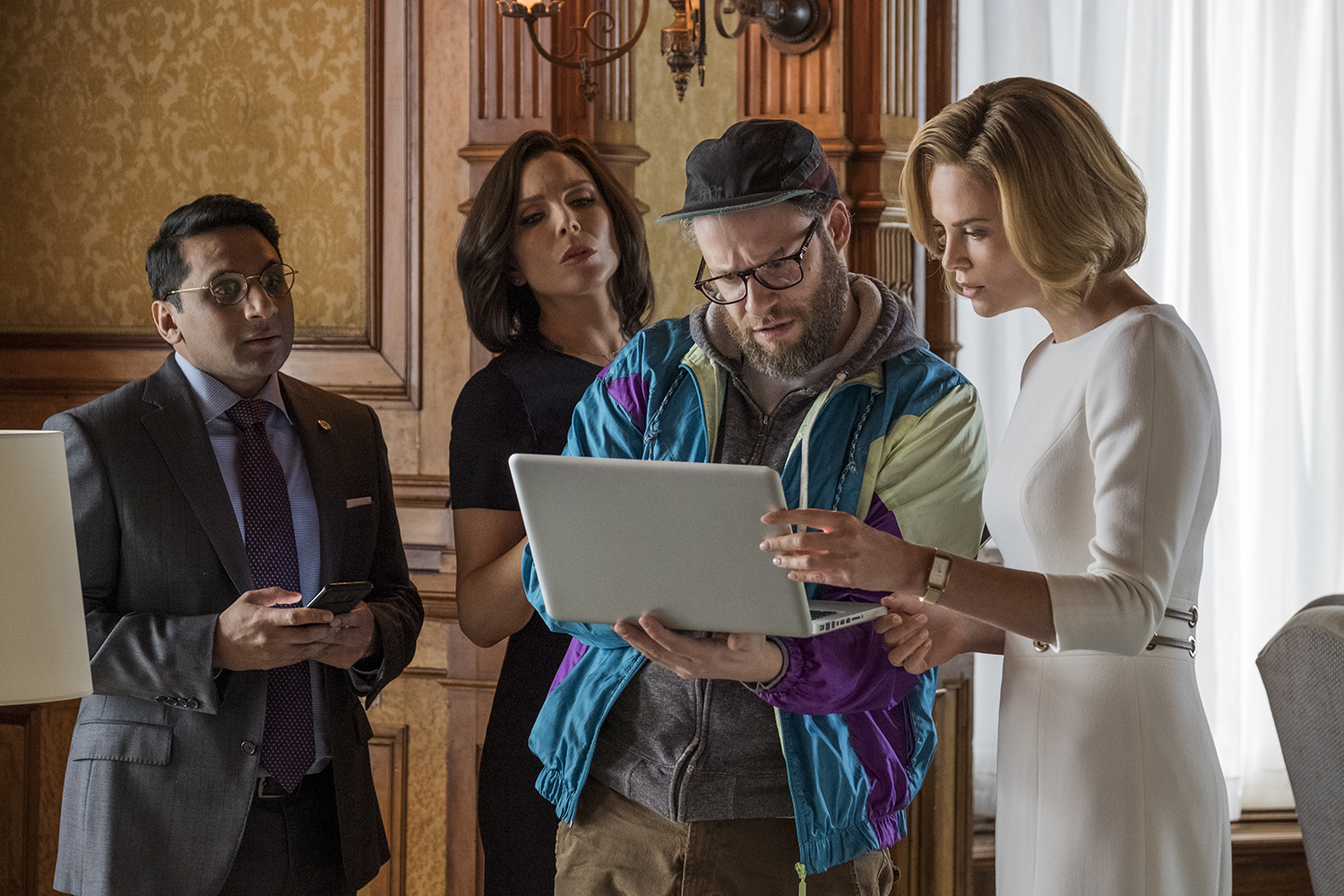 In the film, Rogen stars as Fred Flarsky, a free-spirited journalist who writes extremely liberal-leaning op-eds for The Brooklyn Advocate. When evil media tycoon Parker Wembley (Andy Serkis) buys out the publication with plans to turn it into a conservative propaganda machine, Flarsky, a man who despises corporate media and Parker Wembley in particular, abruptly quits. Unsure of his next move, Fred consults with his irrationally optimistic, tech entrepreneur buddy Lance (O'Shea Jackson Jr.), who suggests that Fred clear his head by attending a benefit dinner featuring a special performance by 90s crooners Boyz II Men. There, Fred encounters the most powerful and sought-after woman in the free world, Secretary of State Charlotte Field (Charlize Thern), a woman who just so happens to be Fred's former babysitter and childhood crush.
Charlotte is gearing up for a presidential run in 2020 and, after reconnecting with Fred and reviewing some of his writing, she impulsively hires him to be her speech writer as she prepares to launch an environmental initiative and announce her candidacy. Initially, Fred's brash style proves to be a poor fit for Charlotte and her hilariously media-conscious handlers, Tom (Ravi Patel) and Maggie (June Diane Raphael). But as Charlotte and Fred get to know each other better while traveling the world, his speechwriting improves, and along the way, sparks begin to fly. But since Fred isn't the ideal presidential spouse, and media scrutiny of Charlotte is worse than ever, the two unexpected lovers must do all they can to keep their romance under wraps.
Much like he did with the cancer dramedy "50/50," director Jonathan Levine mostly succeeds in balancing the storyline's combination of heart and humor, and manages to squeeze some genuinely tender moments between the many comedic sequences. The screenplay by Dan Sterling and Liz Hannah is undeniably very funny and boasts some strong and well-rounded characters all around, even if it is exceedingly difficult to buy into the far-fetched love story. Despite the implausible nature of the premise, the humor of "Long Shot" is strong enough to justify seeking a trip to the theater, with the sequence of Charlotte having to solve an international crisis being the undeniable standout.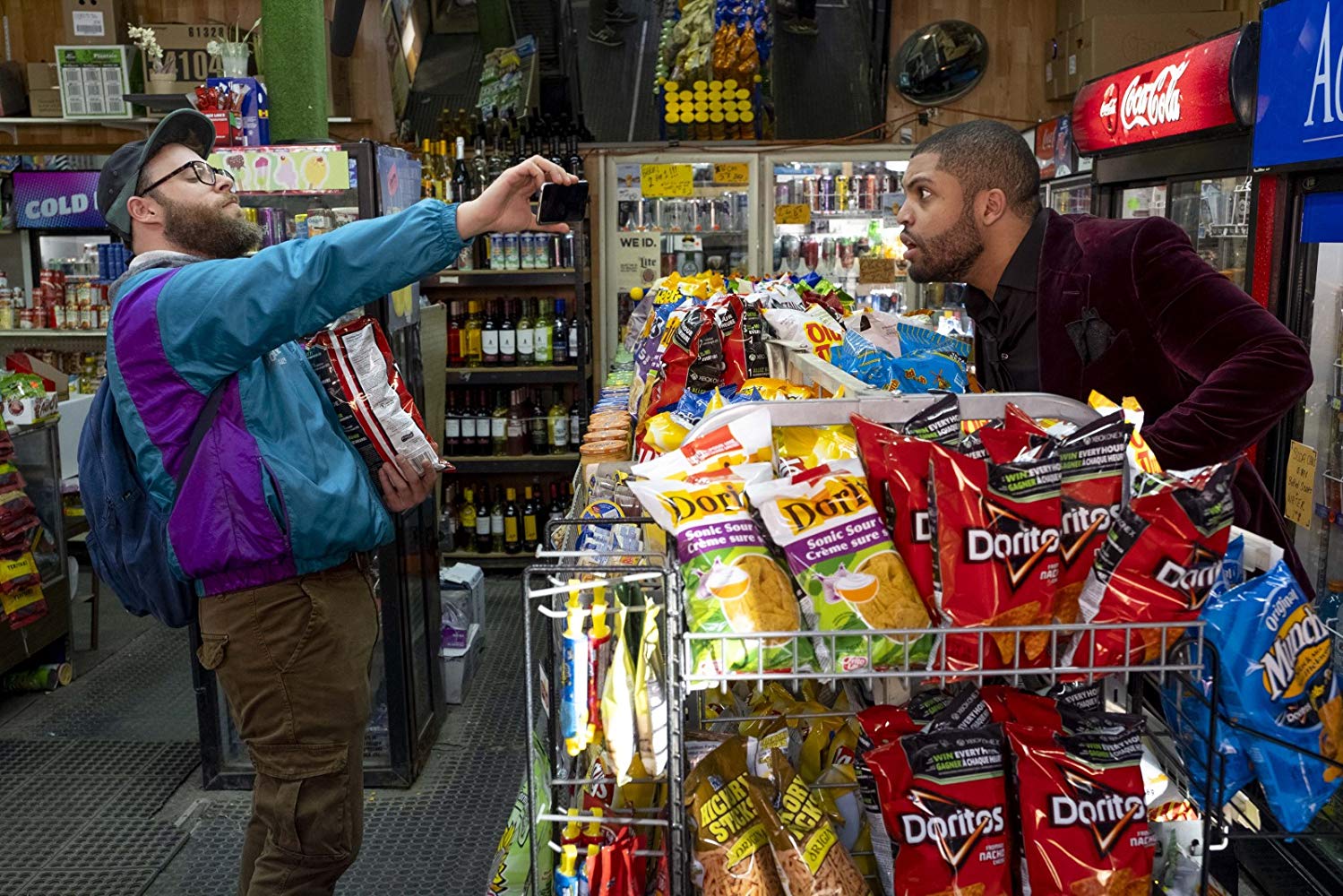 In the role of renegade journalist Fred Flarsky, actor Seth Rogen gives an expectedly funny and agreeable performance that accentuates his character's less desirable traits – excessive pride, bad style, a talent for self-sabotage – while still somehow fitting into the role of romantic lead, implausible as it is. And while Charlize Theron has had some previous success in comedic roles ("Tully," "Young Adult"), as Charlotte Field in "Long Shot," she is really given the freedom to go for big laughs, and she lands them at every opportunity. As for the others, Bob Odenkirk is perfection as the TV actor turned President Chambers, June Diane Raphael is a deadpan delight as Charlotte's right hand woman Maggie, O'Shea Jackson Jr. adds another hilarious performance to his resume as Fred's old friend Lance.
"Long Shot" has enough edgy humor and smart political satire to make up for the long running time and underwhelming romance at its center.
By Lucas Mirabella
Rated R for strong sexual content, language throughout and some drug use.
Running Time: 125 minutes