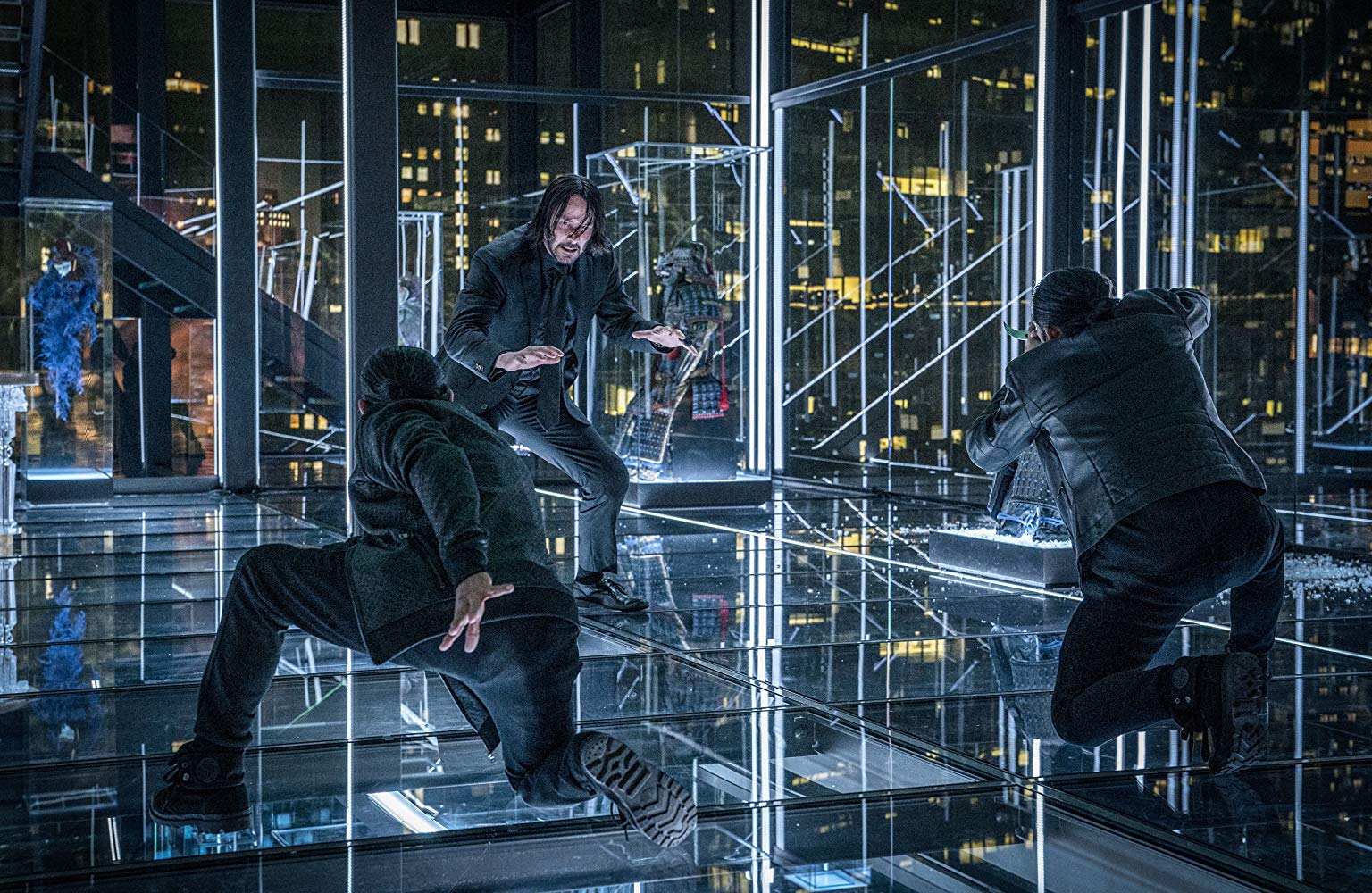 Keanu Reeves returns for round three of his special brand of asskicking as the dog-loving super-assassin John Wick, who this time around has a bounty on his head for killing a member of the High Table in "John Wick: Chapter 3 – Parabellum," a relentlessly adrenaline-fueled action thriller costarring Laurence Fishburne, Ian McShane, Lance Reddick, and Halle Berry.
Also returning for the third chapter is stunt maestro turned director Chad Stahelski, who somehow manages to bring even more action-centric ingenuity to the fore than the previous entries, delivering a nonstop thrill ride that is as impressive for its controlled chaos as it is for the amount of sadistic laughs it earns along the way. Thanks to the nimble script by Derek Kolstad, Shay Hatten, Chris Collins and Marc Abrams, "Chapter 3" furthers the hyper-violent saga without getting too bogged down in exposition, leaving plenty of room for the jaw-dropping fight sequences in consistently creative and unexpected settings that audiences have come to expect from this brutal but beloved franchise. The inspired addition of Halle Berry and Anjelica Hustonto the already impressive cast helps "John Wick: Chapter 3" earn its status as the wickedest Wick yet.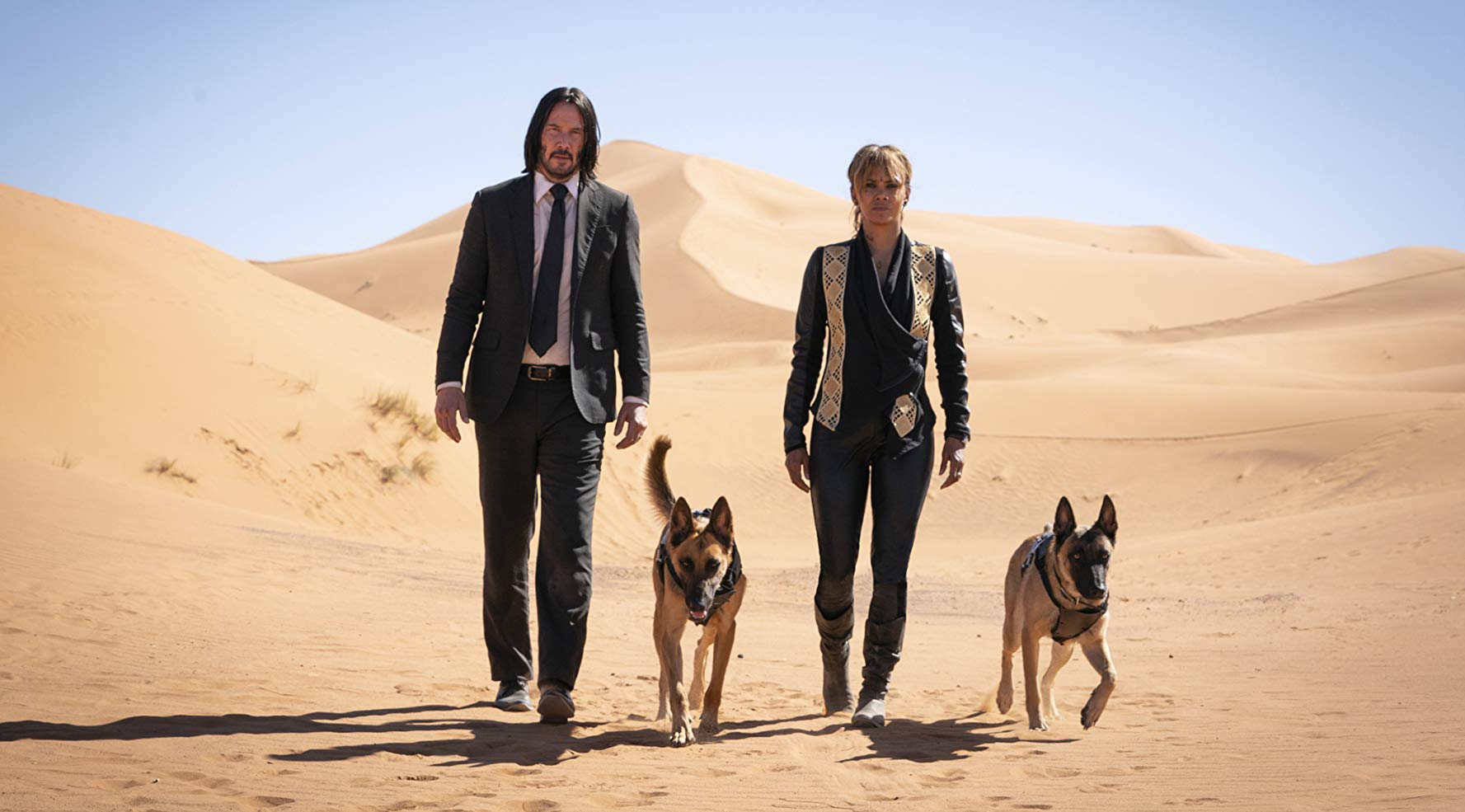 Picking up where "Chapter 2" left off, the latest entry begins with John Wick (Keanu Reeves) on the run and being declared "excommunicado" after killing a member of The High Table, an indiscretion that has earned the skilled assassin a fourteen million dollar bounty on his head. As one might expect, the price of the bounty brings with it a level of danger heretofore unseen by the veteran slayer, made all the more perilous by the loss of protective services offered by The High Table. These threats do no help in John Wick seeking his ultimate goal of absolution for his past indiscretions, and not even the likes of The Continental Hotel's manager Winston (Ian McShane), concierge Charon (Lance Reddick) or the Bowery King (Laurence Fishburne) can help him achieve that modest goal.
Forced to rely on the killer skill set that he had hoped to set aside once and for all, John Wick travels far and wide to revisit some crucial characters from his past that helped shape him into the assassin he is today, and that shed light new light on his origins. Along the way, audiences are exposed to the inner workings of the underground justice system known as the High Table, how they enforce their code of honor, and the murderous enforcers of said code, led by the mysterious Adjudicator (Asia Kate Dillon).
When it comes to action films, particularly those that rely on old school stunts instead of digitized trickery, it becomes increasingly difficult to surprise audiences, particularly when it comes to the "John Wick" franchise and the jaw-dropping fight sequences therein. And yet, somehow director Chad Stahelski manages to outdo himself once again, delivering the most adrenalized entry in the franchise to date. The director partially achieves this feat with the help of the clock-ticking script that ratchets up the intensity wherever possible, but mostly it's through amazingly choreographed and boundlessly inventive fight sequences. Helping the third entry achieve its gloriously violent heights is a crack team of behind-the-scenes talent that includes memorably moody and stylized camerawork from Dan Laustsen, an aptly doom-laden score by Tyler Bates and Joel J. Richard, and eye-popping production design from Kevin Kavanaugh.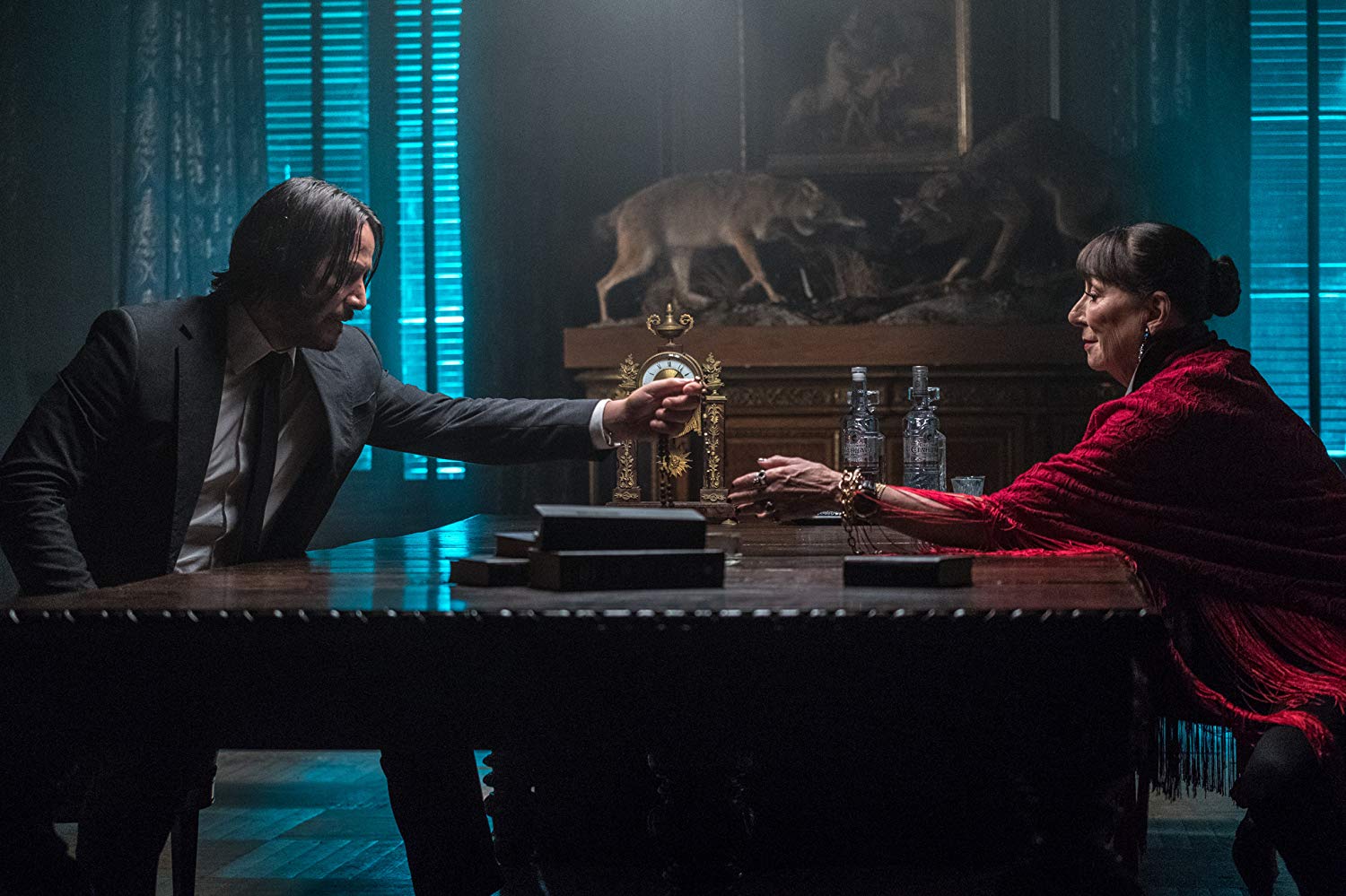 With his third outing in what has become his definitive onscreen character, Keanu Reeves delivers what may be his most impressive action performance yet, being front and center in some of the most technically challenging and all-around impressive action sequences ever captured. Sure, there isn't a great deal of depth to his portrayal of the infamous assassin – he's pretty much just offing bad guys for two hours of relentless mayhem – but he nevertheless inhabits the character with utter conviction, and delivers the character's amusingly deadpan one-liners with ease. Returning cast members Laurence Fishburne, Lance Reddick and Ian McShane deliver the goods as expected in their respective roles as the Bowery King, Charon the concierce and Winston the hotel manager, while newcomers Angelica Huston and Halle Berry hold their own playing characters from Wick's past. Asia Kate Dillon ("Billions") also makes her presence felt as the High Table's fear-inspiring Adjudicator, while Mark Dacascos is a diabolical delight as Zero, the High Table's lead henchman.
"John Wick: Chapter 3 – Parabellum" is the boldest and bloodiest chapter yet in this killer franchise.
By Lucas Mirabella
Running Time: 130 minutes
Rated R for pervasive strong violence, and some language.