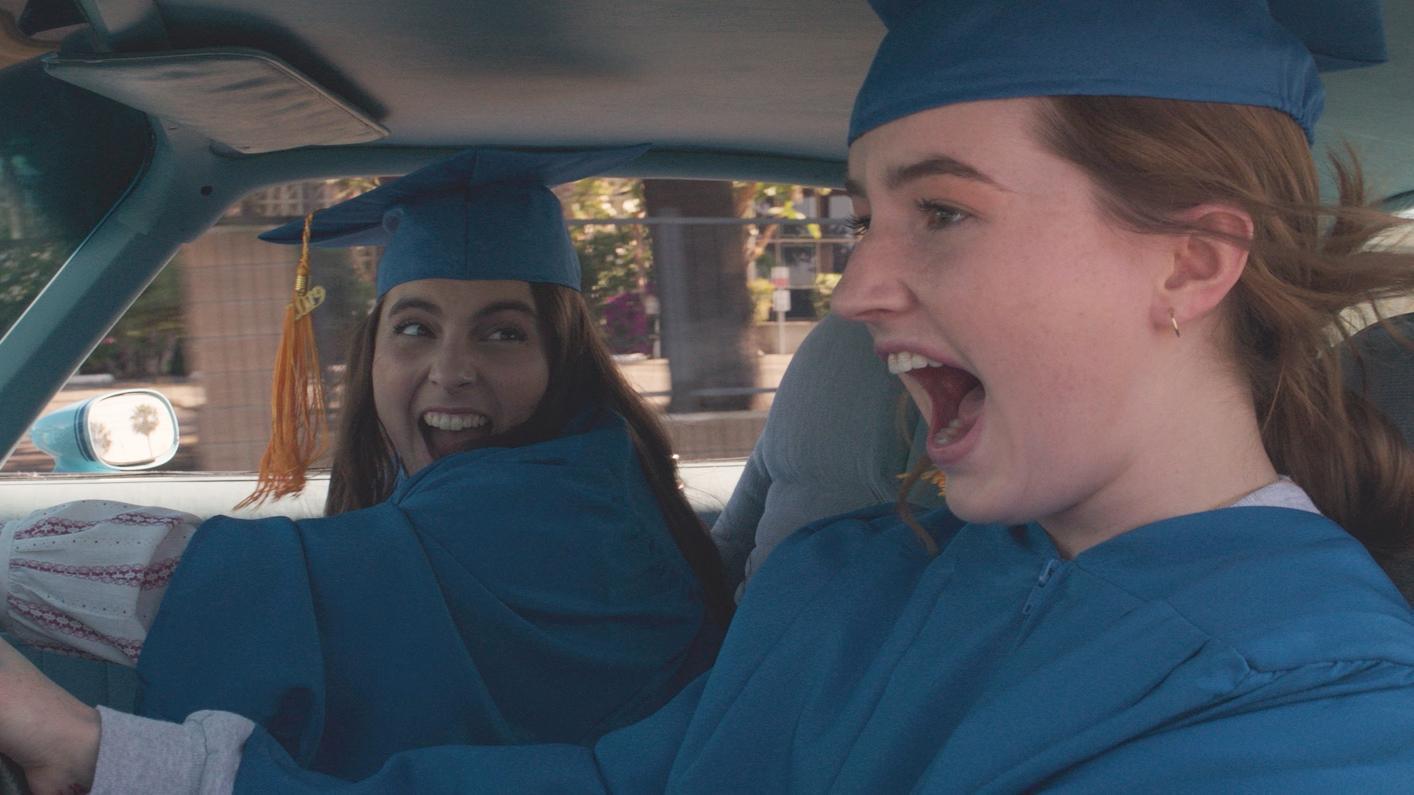 Two academic overachievers decide to make up for lost time by letting loose on the eve of high school graduation in "Booksmart," a funny and heartfelt coming-of-age comedy featuring breakout performances by costars Kaitlyn Dever and Beanie Feldstein.
An impressive directorial debut from actress Olivia Wilde, this boundlessly enjoyable and affecting teen comedy is rightly being billed as the female version of "Superbad," what with its expert combination of relatable growing pains and madcap laughs. Featuring a standout script by Katie Silberman, Emily Halpern, Sarah Haskin sand Susanna Fogel that finds the perfect balance between wily teen antics and genuine emotions, and also that feels firmly rooted in its time, "Booksmart" is an absolute blast that is chockfull of fresh characters, inventive plotting and memorable moments. Helping this knockout comedy achieve its infectiously enjoyable vibe is the vibrant camerawork by Jason McCormick, the energetic editing by Jamie Gross, and an upbeat score by Dan Nakamura that helps promote the party atmosphere.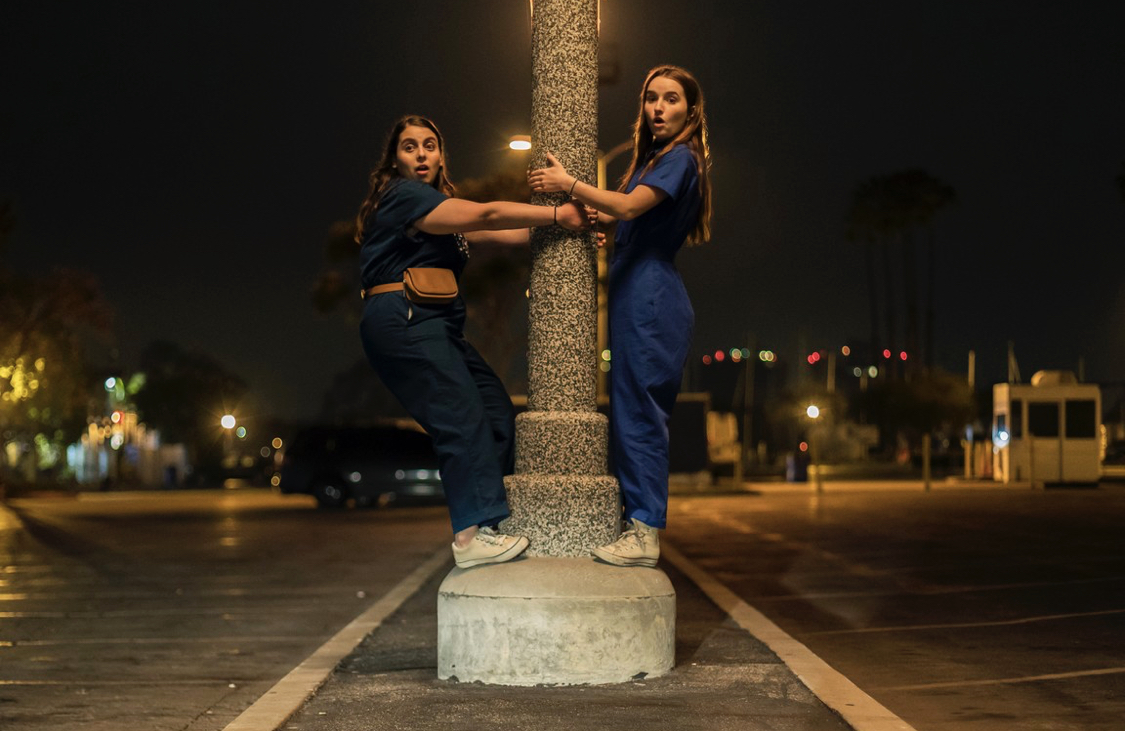 "Booksmart" centers on best friends Amy (Kaitlyn Dever) and Molly (Beanie Feldstein), two overachieving high school seniors who have neglected their most enjoyable and carefree years in favor of academic excellence. And with both girls having been accepted to Ivy League schools in the fall, their years of avoiding parties to cram for exams seems to have paid off. However, while Amy and Molly's commitment to excellence has earned them a place among the academic elite, it has also earned them reputations amongst their peers as a couple of uptight buzzkills.
In hope of changing their classmates' misperception of them as nothing more than a couple booksmart nerds, when the girls learn of a party being thrown that night at a popular classmate's house, they decide to go all out and show their peers that they can have a good time. But as Amy and Molly set off on their epic adventure, with hopes of scoring the guy and girl of their dreams along the way, the depth of their friendship is tested as they are forced to confront some very harsh realities of adulthood.
Following in the mold of "Superbad," this consistently funny and surprisingly heartfelt coming-of-age comedy is above all a celebration of friendship and succeeds spectacularly in capturing the inconsequential joy of adolescence. First-time director Olivia Wilde makes an incredibly accomplished debut that is equally concerned with scoring big laughs, for which she exceeds far beyond expectations, as well as offering an honest depiction of high school life in all its dizzying excitement and confusion. Thanks to a hilarious but also emotionally intelligent script, Wilde manages to perfectly balance the tricky tone of lewd high school humor and genuine adolescent struggles that is so often botched in this genre, crafting a memorable tale of female friendship and empowerment.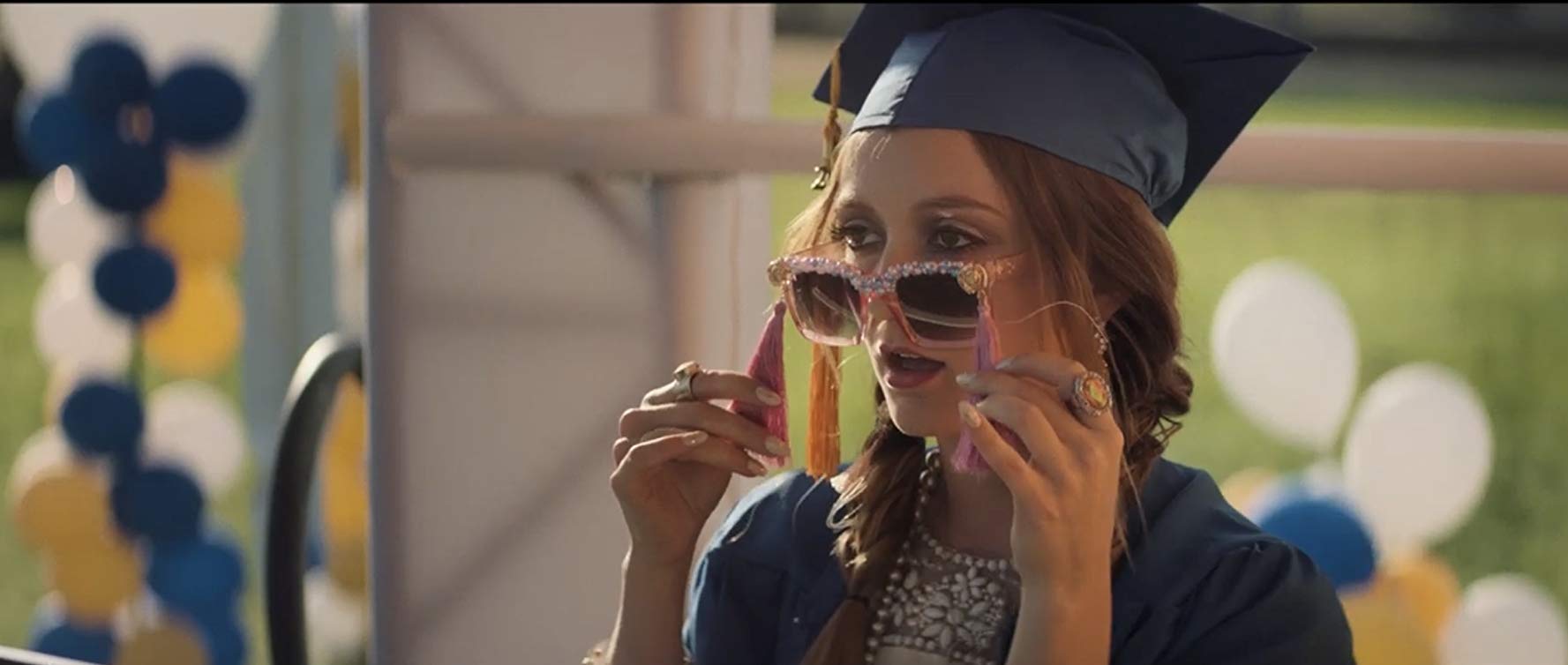 In the leading roles of Amy and Molly, Kaitlyn Dever ("Last Man Standing," "Beautiful Boy") and Beanie Feldstein ("Neighbors 2: Sorority Rising") give the kind of revelatory performances that announces both of these talented actresses as definite stars on the rise. Although the film is a comedy above all – and make no mistake, both Dever and Feldstein hit every laugh they're after and then some – the storyline also tackles some heavy topics, and the actresses are equally impressive in their handling of their roles' dramatic requirements. The supporting cast can be divided into veteran performers and up-and-coming talent. For the former, "Daily Show" alum Jessica Williams and SNL alum Jason Sudeikis land the most laughs as a hard-partying teacher and an Uber driving high school principal. On the up-and-coming end, Billie Lourd is simply excellent as kooky classmate Gigi and Skyler Gisondo is nothing short of hilarious as a wannabe cool kid who tries way too hard.
"Booksmart" is a whip-smart coming-of-age comedy that celebrates female friendship.
By Lucas Mirabella
Running Time: 102 Minutes
Rated R for strong sexual content and language throughout, drug use and drinking – all involving teens.