This Father's Day… give dad or treat yourself with these grooming products from Tame The Beast; the company that creates men's grooming products with arousing scents and energizing properties. 100% natural, vegan, and cruelty free, these products are also SLS free – free of Phthalates, Sulfates, GMOs, Gluten, Parabens, Synthetic Colors/Scents, DEA/TEA and Petrolatum and all produced in the U.S.A.
Beast Blue All-Natural Bar Soap 5oz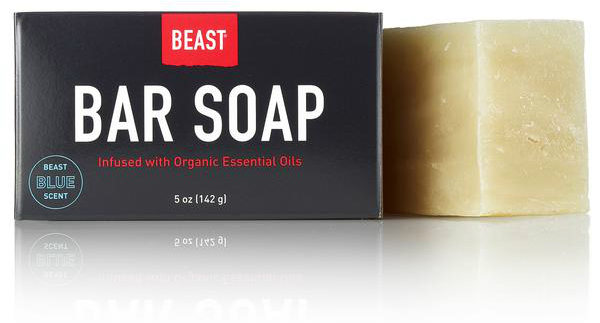 The Beast Bar Soap smells amazing! Invigorating at the first sniff, the moisturizing soap comes with plant-based ingredients like organic palm oil (Rainforest Alliance Certified), coconut oil, olive oil, and almond oil. Beast Blue™ brings notes of Juniper, Citrus, Eucalyptus and a hint of Musk of the Beast (juniper berry, eucalyptus, and citrus.) It glides on your body like butter in the shower. With the pro tip included on the box, cutting the soap bar in half helps to keep the soap dry and increases the duration of the bar.
Beast Sandpaper Scrub Bar Soap 5oz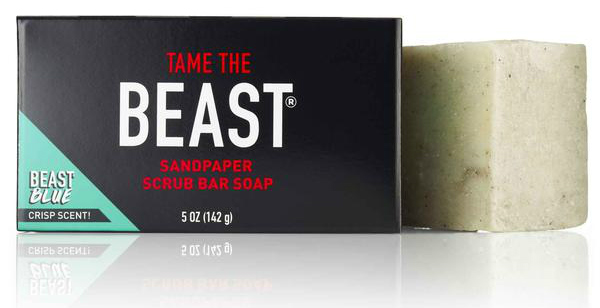 The Sandpaper Scrub Bar Soap is an exfoliating natural soap with heightened levels of organic essential oils. Features organic palm oil (Rainforest Alliance Certified™), coconut oil, olive oil, almond oil, lava rock and crisp Beast Blue™ scent. The infused lava rock helps to exfoliate your body especially suring these upcoming hot summer months to remove the excess impurities in your body. The soap can be used alone or added to your other body washes for when you want something a little … roughter. As a pro tip when not using, keep the soap as dry as possible – store your soap on the opposite side of the shower (out of direct shower spray) or just outside the shower curtain. Use a soap saver for good drainage.
Nutt Butter 8oz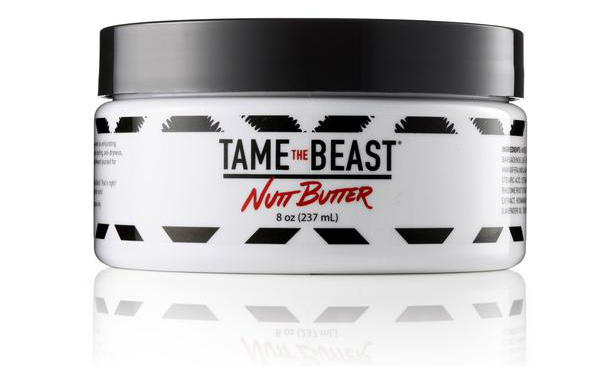 The first ever multipurpose lotion for the guys – with an exhilarating eucalyptus tingle!
It's a blend that checks all the boxes: Anti-Aging, Anti-Shriveling, Anti-Chafing, Anti-Dryness, Anti-Sagging, yet Botanically Bountiful.
TAME the BEAST® Multipurpose Nutt Butter is a creamy anti-chafe skin and body experience derived from ingredients such as Jojoba, Aloe, Comfrey Root, Calendula, Chamomile, Shea, Cocoa, Mango, Rosemary, Eucalyptus, Lavender, and Vitamin E, giving your skin and body a more natural and welcoming scent.
For more information on these products please visit: www.getbeast.com