Celebrate Cinco de Mayo with this homemade queso recipe created by CBDistillery.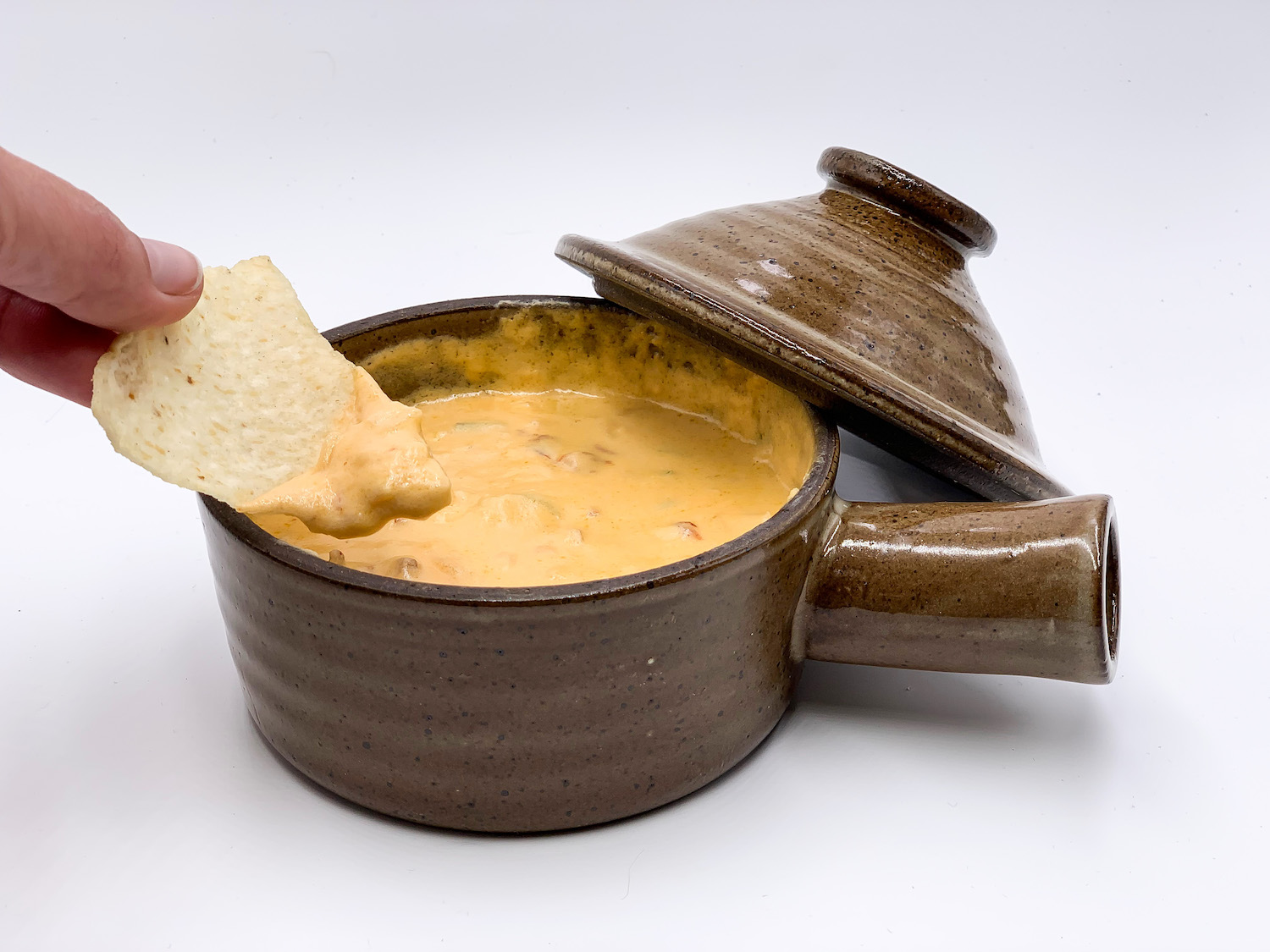 Ingredients:
-2 Shallots, diced
2 Cloves Garlic, minced
2 Jalapeno Peppers, diced
2 Chipotle Chili Peppers in Adobo Sauce (canned), diced
1-3/4 Cups Half & Half
2 tsp Yellow Mustard
4 oz. Cream Cheese, cut into pieces
8 oz. Mild Cheddar Cheeses, shredded
4 oz. Extra Sharp Cheddar Cheese, shredded
1/8 tsp of CBDistillery CBDelicious Powder
What To Do:
1. In a medium sauce pan heat a tablespoon of olive oil and sautee shallots, garlic and jalapeno peppers for 3 minutes.
2. Add the half & half and chipotle peppers. Bring to a simmer. Reduce heat and whisk in mustard and cream cheese.
3. Stir until all of the cream cheese is melted into the mixture.
4. Gradually add cheddar cheeses stirring to incorporate. Continue until all the cheese is added and melted together.
5. Add in the CBDelicious powder and stir until combined.
6. Serve immediately or put into a crockpot or fondue pot on low to keep warm.
7. Refrigerate unused sauce. It will become hard in the fridge when chilled. Reheat in the microwave or on the stove top to soften.
Check out their step-by-step video here. To note, there is approximately 195 mg of CBD in 1/8 of a teaspoon. This recipe is for four servings, so about 50 mg per serving. The amount of CBD added can be varied based on an individual's needs.