Like many people, I sleep on my side and I often wake up with my back aching. Nothing worse than that! As we know, It is so important to have a good night's sleep. I have tried a small pillow between my knees but it never worked very well.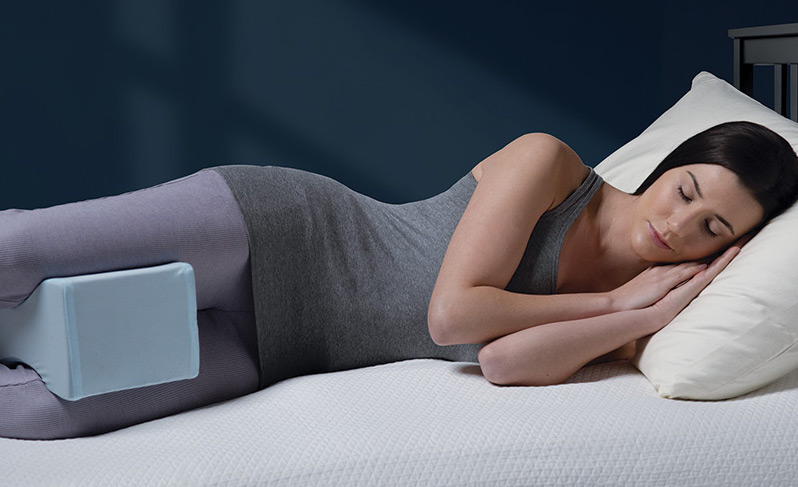 After researching for a solution to my problem, I came across the Calming Comfort™ Cooling Knee Pillow brought to you by Sharper Image. I have been using it for a while now and I have to admit that it makes a difference. At first, it takes some getting used to it. You may lose the pillow during the night if you turn from one side to another.
The pillow helps to restore alignment of back & hips and stabilizes the pelvis and hips while cushioning the knees and legs. It has a charcoal infused memory foam outer layer with cooling gel that stays cool all night long. The charcoal helps absorb moisture, eliminate odors and regulate temperature. It has a removable, washable cover.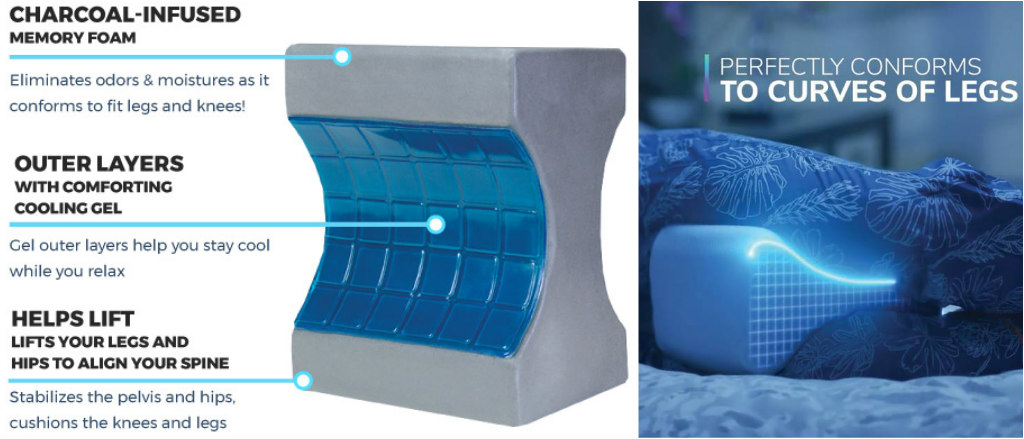 Small in size, the pillow measures 8"L x 6.25"W x 10"H. It is made of polyurethane foam with charcoal/Gel/Polyester and Spandex, which has a machine washable cover. As my title says… Sharper Image has got your back (literally)!
Also from Sharper Image, try the The Calming Comfort™ Weighted Blanket.
It applies an even amount of pressure over your body to help promote stress relief & relaxation. It feels like a warm hug, immediately sending you into a state of calmness and comfort.
The blanket is made with super-soft, hypoallergenic, velveteen material and designed to promote a sense of calmness and relaxation for a more restful sleep, and wake up feeling refreshed!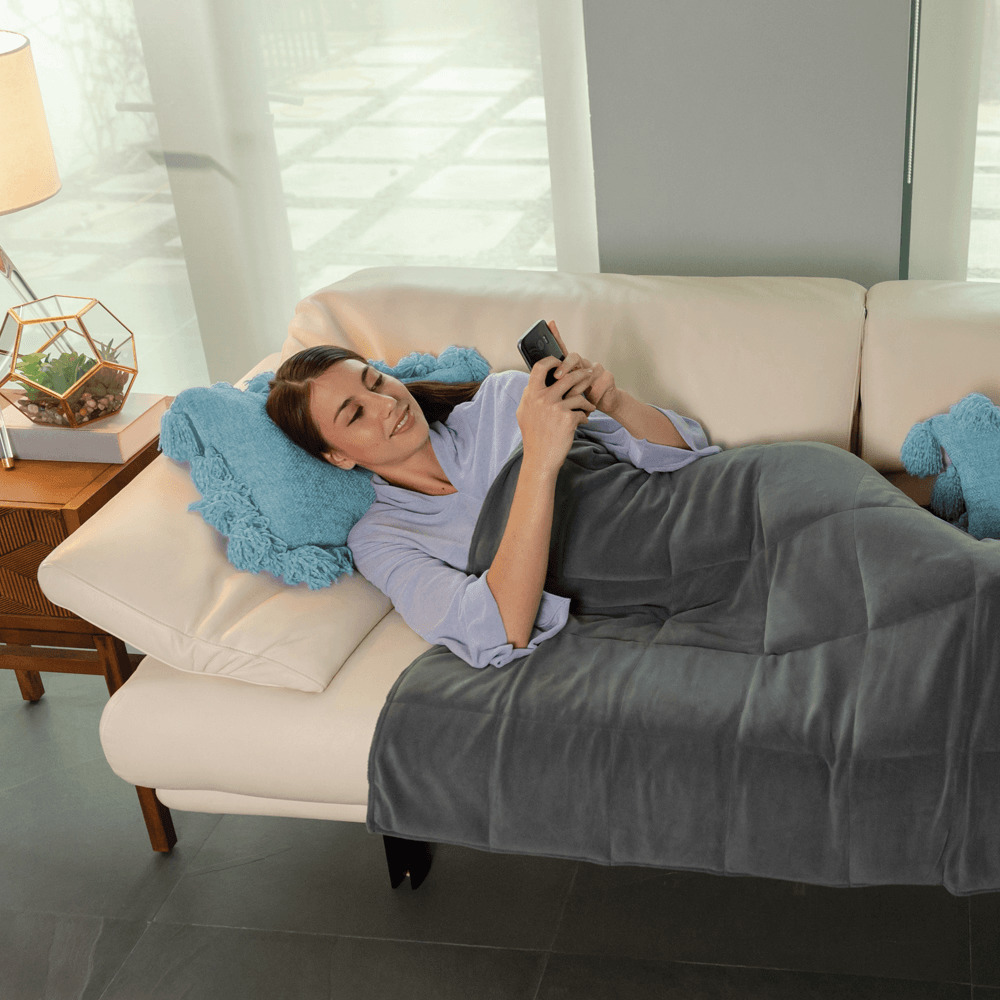 Precision stitched squares are filled with high density, BPA-Free micro-beads, that are evenly distributed throughout the blanket. Best of all, their blankets are hypoallergenic.
Due to its weight, the Calming Comfort Blanket is NOT machine washable. However you can clean it with warm water and mild detergent, lay flat and let dry.
Available in various sizes.
Sweet dreams!
For more information visit: