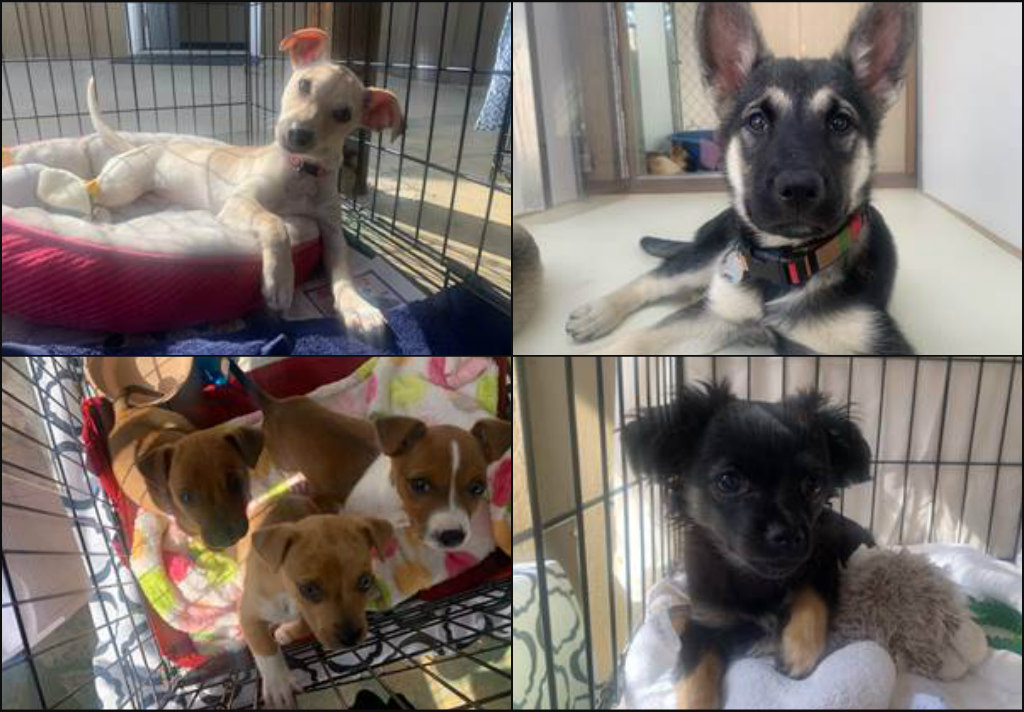 Last week Helen Woodward Animal Center sent out an emergency request for caring individuals to foster the enormous number of orphan animals coming to the Center from all over the country. Thanks to the help of local media, nearly 30 new fosters came forward to be a part of providing temporary shelter to over 200 orphan pups arriving from California rescue partners and as far away as Kauai, New Mexico, and Texas. Now the first of these beautiful puppies are ready to say "goodbye" to their fosters and "hello" to their new forever homes! Helen Woodward Animal Center invites the public to meet and adopt the 36 beautiful puppies going available starting TODAY!
"We are so incredibly grateful to the media for helping us spread the message about our urgent need to temporarily shelter these young new friends to the Center," stated Helen Woodward Foster Program Supervisor Morgan Hamm. "The community really stepped forward and these puppies are all the better for it. They are going to be amazing pets."
Foster families are a major component to helping orphan pets secure lasting adoptions. The foster families do not simply provide shelter to dogs and cats until they are ready for adoption, these individuals are some of the very first experiences these orphan pets will have with human contact. The loving hearts of foster families help these dogs and cats learn about the world, learn that they can trust human beings, and learn how to behave in homes – all assisting them in becoming great pets!
The 36 available pups are not only beautiful, they have received the love of wonderful foster families and are now seeking the lasting love of a forever home.
Please come meet and adopt from an adorable selection of puppies of all breeds, blends, and sizes at Helen Woodward Animal Center TODAY!
WHERE:
Helen Woodward Animal Center – 6523 Helen Woodward Way, Rancho Santa Fe, CA 92067
Their normal main entrance on El Apajo Road is closed due to construction, please use the Helen Woodward Way address above.
WHEN:
TODAY and through the weekend!
36 available orphan pups from multiple states including California, New Mexico, Texas, and Arizona
For more information on Helen Woodward Animal Center, and to see our puppies on-line, please go to www.animalcenter.org, call 858-756-4117 or stop by 6523 Helen Woodward Way.