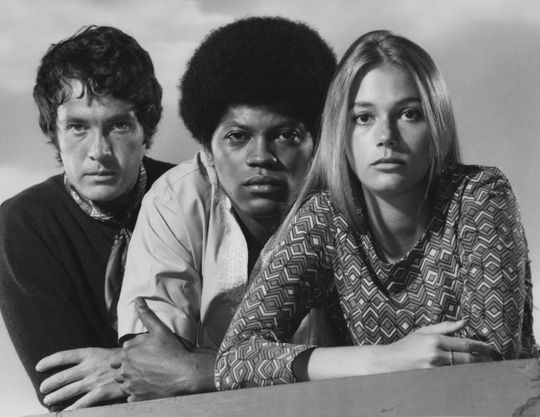 Michael Cole (from left), Clarence Williams III and Peggy Lipton star in "The Mod Squad."
On Saturday, actress and model Peggy Lipton passed away from cancer at the age of 72.
Her daughters Kidada and Rashida Jones said, "She made her journey peacefully with her daughters and nieces by her side."
"We feel so lucky for every moment we spent with her," they added in a statement to the Los Angeles Times.
Lipton started out as a model in New York in the 1960s, before appearing on seres such as "Bewitched," "The Invaders" and "The John Forsythe Show."
She rose to fame starring in the TV crime drama "The Mod Squad." She, Michael Cole and Clarence Williams III played a trio of young people recruited to work undercover for the police after running into trouble with the law.
Her Mod Squad role earned her a Golden Globe and four Emmy nominations.
Lipton then took a break from acting before returning to the 1990 David Lynch series "Twin Peaks."
In her personal life, she was married to Quincy Jones for several years. They had two daughters, Kidada and actress Rashida Jones.