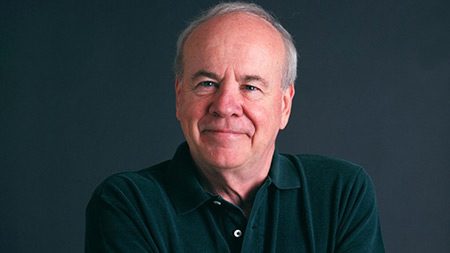 Tim Conway was best known for making TV audiences laugh on "The Carol Burnett Show." Conway played the funny guy alongside Harvey Korman's straight man.
The comedic actor passed away on Tuesday in Los Angeles after suffering from a brain disorder, according to reports and his publicist Howard Bragman. He was 85.
"I was born and then I did The Carol Burnett Show for eleven years. What else is there to know?," Conway wrote on his personal website.
"I have six Emmy's. Big deal. I am also in The Comedy Hall of Fame, it was a natural since I spent alot of my time in grade school out in the hall. I went to Bowling Green State University for eleven years. A very slow lerner (I proof read my bio). I was in the army (ours) for two years and was in McHales Navy for three years. That is a total of five years of service. My ambition was to be a jockey, but at my weight, even the horses were asking me to get off. I have seven children, two grand children and a puppy. I have been married since 1984, a record for Hollywood. I do not have a serious thought in my head. Enjoy the show," Conway wrote in his bio.
Conway's daughter, Kelly, and five sons announced his death in a news release sent to USA TODAY by Kelly Conway's publicist, Roger Neal.
Conway's other television credits include Rango, Ace Crawford Private Eye, Tim Conway's Funny America, three self-titled variety shows, and one sitcom. He appeared on every major variety show from The Hollywood Palace, Garry Moose, Glen Campbell and Sonny and Cher to Sammy Davis, Kraft Music Hall, The Tonight Show with Johnny Carson and Jay Leno, sitcoms such as Married with Children, Cosby, Mad About You, Touched by an Angel, and Coach, for which he won an Emmy in 1997.
He guest starred on Yes Dear, and kids may recognize him as the voice of Barnacle Boy on SpongeBob SquarePants. In 2003, Conway and Korman were featured performers on CBS's 75th Anniversary Special. He received an Emmy for his appearance on 30 Rock in 2008.