Spartan fanatics, Tough Mudder enthusiasts, OCR athletes… we're all known as Medal Addicts. Come the end of race season, we've collected a plethora of medals and race bibs.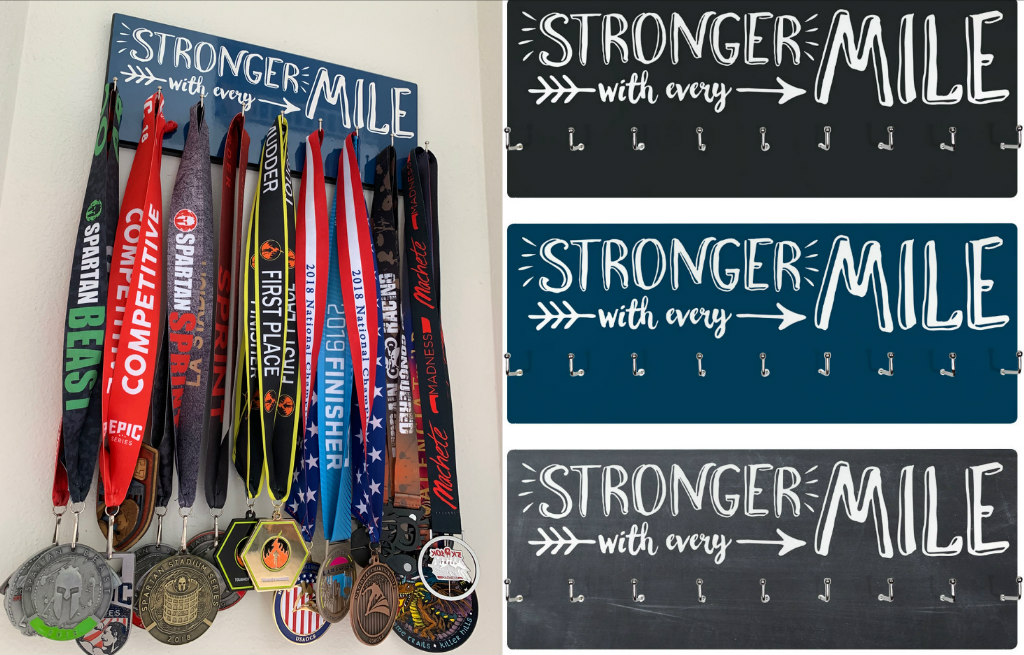 OK, maybe you decorate your Christmas tree with medals in December, but what do you do with your impressive collection for the rest of the year?
The answer is GoneForARun.com. For the longest time, I was hanging my medals on my peg board. But that meant I couldn't use my peg board! So I decided to use this Spring Cleaning Season to dedicate a wall in my home to my well-earned and well-deserved shiny medals.
They have everything from medal hangers to race bib album displays and even customized apparel.
My top pick is their inspirational quote medal hanger: "Stronger With Every Mile." It comes in charcoal, black and navy blue to match your aesthetic. Hanging it is as easy as twisting the hooks, hammering two nails and voila!… a real home for your medals.
Sturdy wood board measures 15.75" X 6.25" X 1/2"
Professionally printed original design
Glossy finish, rounded corners
9 pre-drilled holes for hooks
Two recessed slots in back for hanging on wall
Includes 9 screw-in hooks with decorative ball on end
It's just $35.99!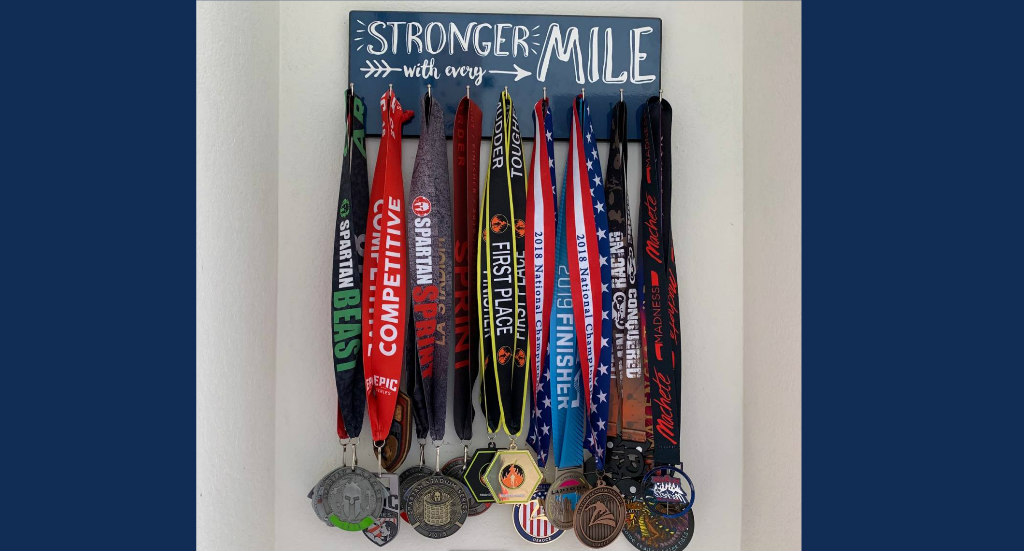 Perfect for a Mother's Day gift if your mom is a runner or just for you! Get your Spring Cleaning on and visit: https://www.goneforarun.com
They also have: https://www.chalktalksports.com