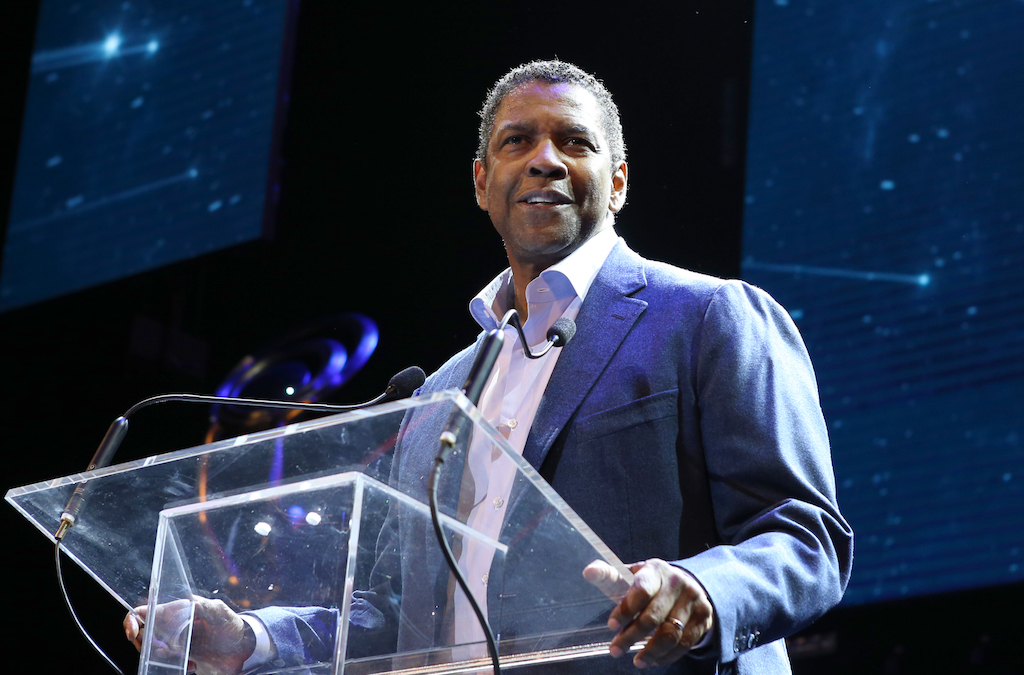 Denzel Washington presenting at 2019 Hollywood Beauty Awards with Countryman A3 Podium Microphone
When it comes to producing an event, especially a big awards show, it's not all about aesthetics. You have to take into account every single detail, including the technical aspects. As producers of the 'Oscars of Beauty'… the Hollywood Beauty Awards (HBAs), we look to Countryman for all things audio. Whether it's headsets, earsets, lavaliers or gooseneck microphones, they have them all; and they're top quality.
For the 2019 HBAs, our production team knew we wanted something that had a sleek design, blended well with the podium and did not block the face of each presenter. Countryman recommended the A3 Podium Microphone. With two of these exceptional mics positioned on our podium, the sound produced was clear and completely audible throughout the venue whether it was one speaker or four behind the podium. We were even told by our sound engineer how great the sound quality of these microphones was.
Each A3 Podium Microphone starts with dual precision-crafted capsules, exhaustively tested for perfect sonic performance. Assembled and fine-tuned to optimize polar patterns and frequency response, the result is an uncompromising microphone for the most demanding environments. It includes:
A3 Podium Microphone
A3 Podium Windscreen
A3 Podium Carrying Case
Depending on the amount of speakers you have on stage, you can choose hand-tuned omni, cardioid, or hypercardioid patterns, or the three-in-one switchable A3S.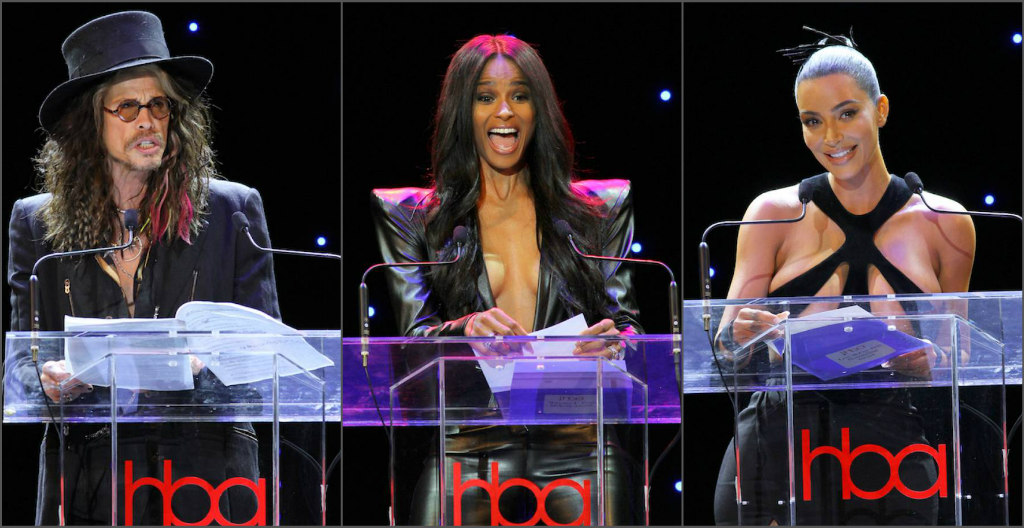 Steven Tyler, Ciara, Kim Kardashian speaking into A3 Microphone at Hollywood Beauty Awards
A3 HYPERCARDIOID
Single Speaker: The hypercardioid pickup pattern is nicely focused for a single source. The pattern provides maximum overall rejection of interfering sounds for clean audio.
A3 CARDIOID
Dual Speakers: The cardioid pickup pattern has a wider front angle for small groups. This pattern provides maximum rejection of sources behind the microphone.
A3 OMNIDIRECTIONAL & A3 SELECTABLE
Four or more Speakers: The omnidirectional pattern picks up evenly from all directions. Choose this pattern for full range frequency response, and complete coverage of larger groups. Switch between omni, cardioid, or hypercardioid patterns. Choose a selectable pattern and be ready for anything; the most versatile option for use in any environment.
Evan Ross and Ashlee Simpson presenting at HBAs
For pricing and to see all that Countryman has to offer for your event, visit: https://www.countryman.com