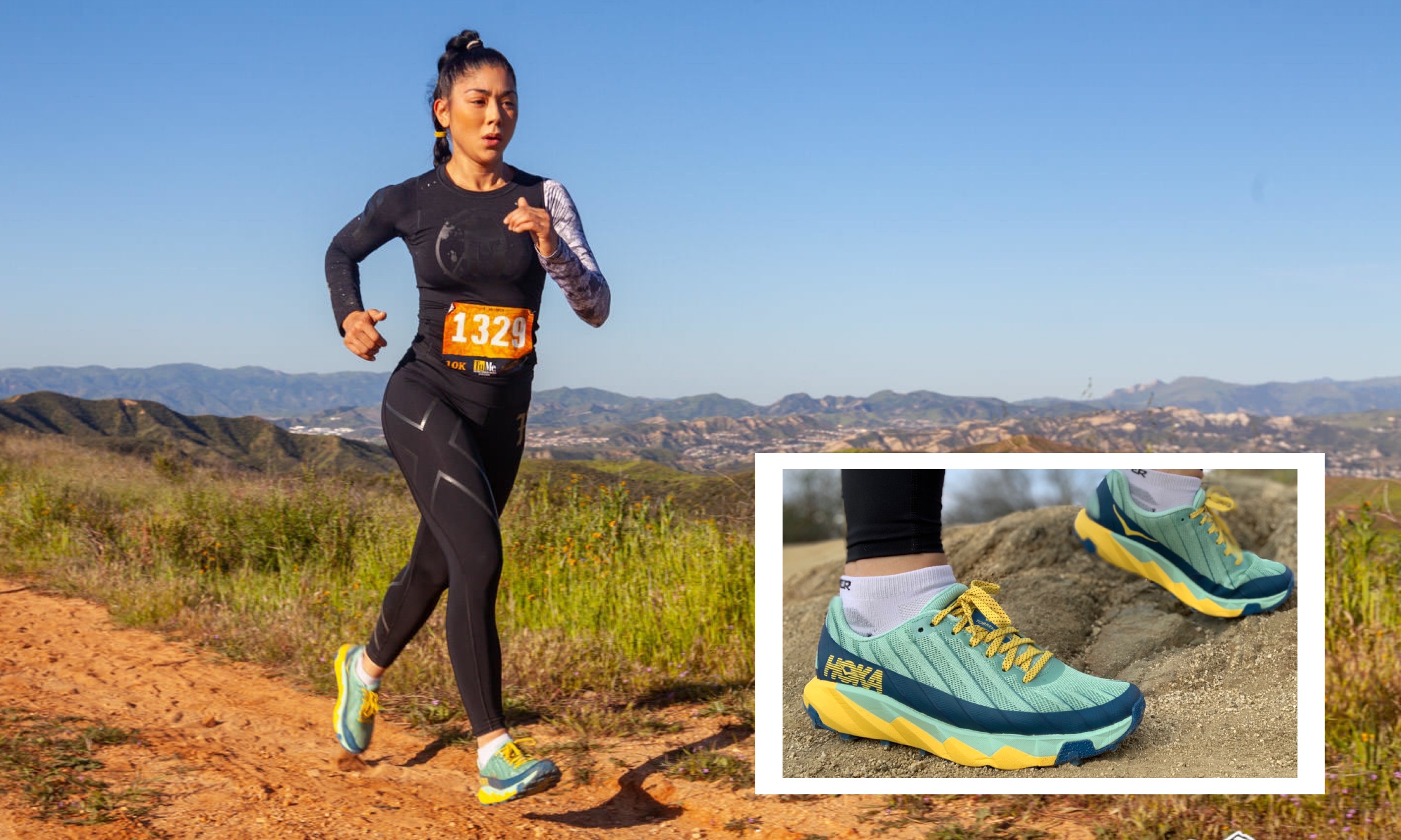 Running Valencia Trail Race in Torrent style
Every superhero needs their trusty sidekick. Batman and… Robin. Captain America and… Bucky Barnes. You get the idea. They lift them up, help them to strategize and eventually conquer. Same goes for a runner. But what does a runner need a sidekick for, you ask? Enter: the kick, the sneaker, the right shoe.
Without the right pair of sneakers, a runner's game can be thrown off completely. Of course, you need to take the time to break a fresh pair of shoes in before a big race. But the real trick is finding the right style of sneaker that helps you to perform to the best of your ability.
When it comes to terrain and trail racing, the right style and brand for me is: HOKA ONE ONE (pronounced Ho-Kah Own-ay Own-ay).
I've tried many a shoe in my day and the HOKA design has a special place in my heart. Founded by Jean-Luc Diard and Nicolas Mermoud, the idea of HOKA ONE ONE shoe was born in the French Alps. Diard and Mermoud ran the rugged mountain trails and one day they decided to make a shoe for themselves. It took time to create a prototype and overtime the designs evolved.
"Radical change often comes about in trying to solve a simple problem. Our original goal was to improve endurance race times by designing a shoe to go downhill faster. In doing so, we inadvertently reinvented the running shoe," the co-founders say in their mission statement and story.
They wanted a shoe that could overcome a runner's biggest obstacle… maintaining momentum from stride to stride. With designs for road racing, trail running, hiking and even recovery sandals, I decided to test them myself.
Women's Torrent Sneaker for TERRAIN and TRAILS:
Two words… Game Changer. Not only did this shoe help to improve my downhill and uphill form, speed and pacing, but I took home two first place gold medals racing in the Torrent. I ran VALENICA Trail Race 10k with a fastest mile time of 7:23 finishing 1st place. The week after that, finished first place female at Tough Mudder's first TOUGHER MUDDER competitive race of the season at Glen Helen Raceway. Tested through dry terrain, 8 miles of mud, street racing and 22 intense obstacles… the Torrent shoes passed every test. As I ran and swam through every muddy obstacle, I never once felt a heavy feeling in my shoes – something I've experienced before in previous sneakers.
No wonder, the shoe was designed and built with the collaboration of world class HOKA ONE ONE® trail athletes. Created as a trail racer, it incorporates the seemingly contradictory combination of cushioning and agility.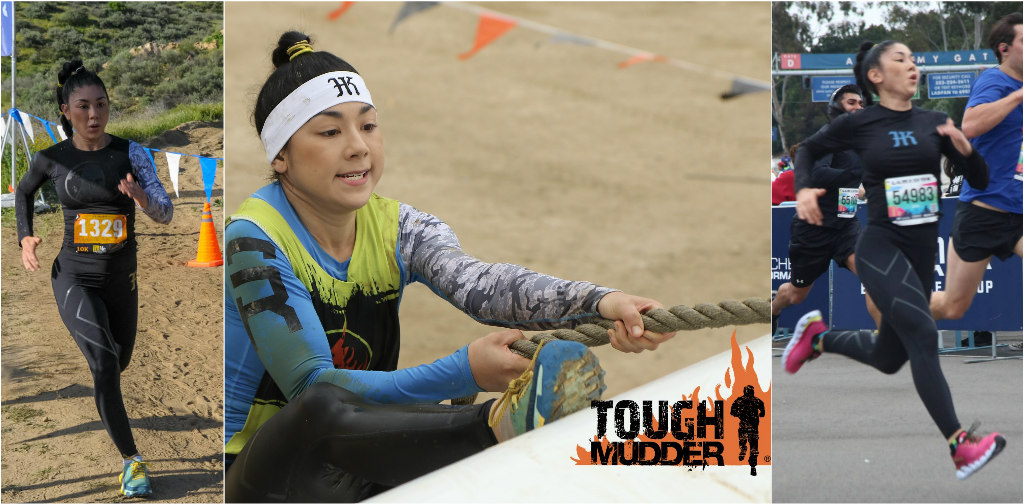 The lightweight performance is made possible with a PROFLY™ midsole, providing a forgiving landing and responsive toe-off. High-traction rubber and aggressive lugs mean that when your feet are on the ground they're sure of their footing. Marry that with a breathable upper and you've got a super lightweight, nimble, and technical trail racer that allows you to tackle a variety of terrain at any speed. Pedal to the metal… so you can get that MEDAL, if you will.
Features include:
Open engineered mesh construction optimizes breathability, quick drying, comfort and support
Protective overlays surround the forefoot and toe box designed for trail debris protection and support
Oversize EVA midsole provides lightweight cushioning
PROFLY™ midsole for a unique balance of PROpulsion and PROtection
Strategic hi-abrasion rubber zones for lightweight durability
Multidirectional lugs for supreme grip on varied terrain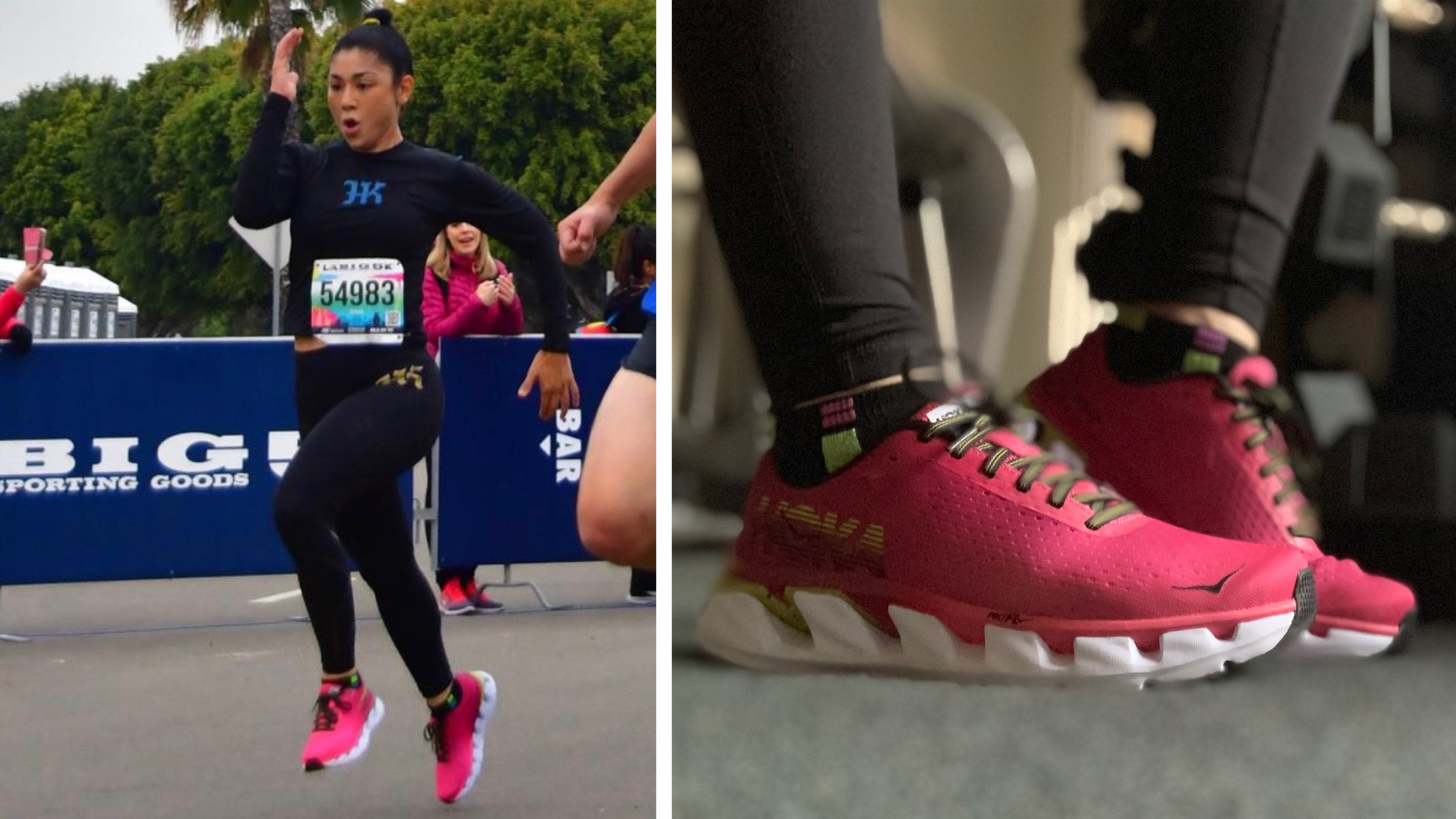 Running LA Big 5k in Elevon style
Women's Elevon Sneaker for STREET:
I normally prefer a street sneaker with a thinner sole, so when I saw the Elevon's cushioned dual-layered midsole I was hesitant. It's higher platform design stands out, but its like that for a reason. It offers a springy, premium ride. I ran LA Marathon's pre- LA Big 5k race in the Elevon shoes and I was surprisingly impressed. While I could have taken more time to break them in, I actually reached my goals in these kicks. I beat my 5k mile time with 7:39 average, finished top 10 in 8th place age group and top 20 overall – 19th Place Woman overall (Top 20 out of 5,000 runners). If you like a little lift in your running sneaker, definitely try the Elevon.
Features include:
Lightweight, open engineered mesh offers a comfortable fit and optimal breathability
Padded tongue for additional comfort
Early stage Meta-Rocker for a smooth ride
Suspension construction featuring a PROFLY™ top layer and high rebound injection bottom frame
Designed for a combination of PROpulsion, PROtection and support
TPU stabilizing cup in heel for support and stability
Zonal rubber placement for durability
Overall, the Torrent is my new racing sidekick sneaker. I can't wait to see what we'll conquer together!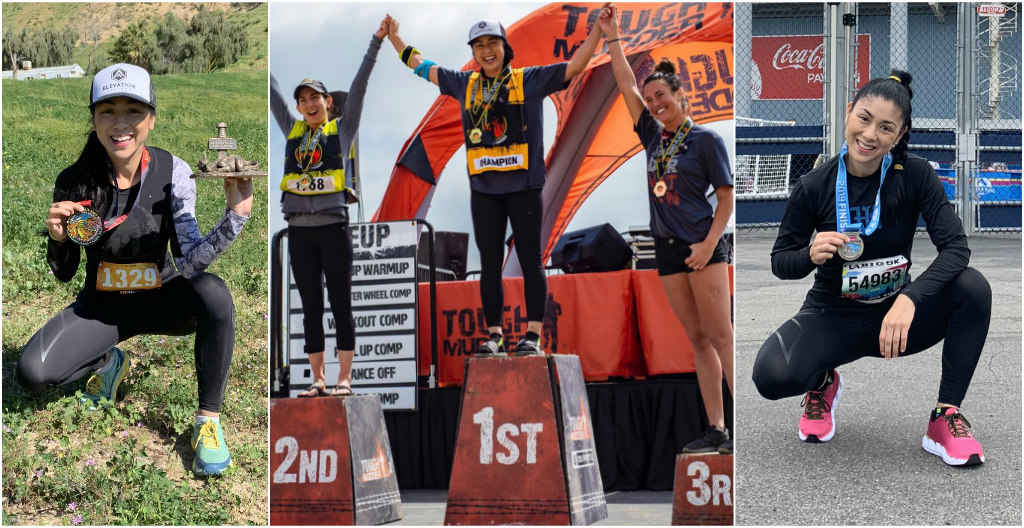 Tougher Mudder (L-R) Jessica Roach, Pamela Price, Jen Hart (TM photo by Tony Maher)
Story by Pamela Price
Outfitted by: