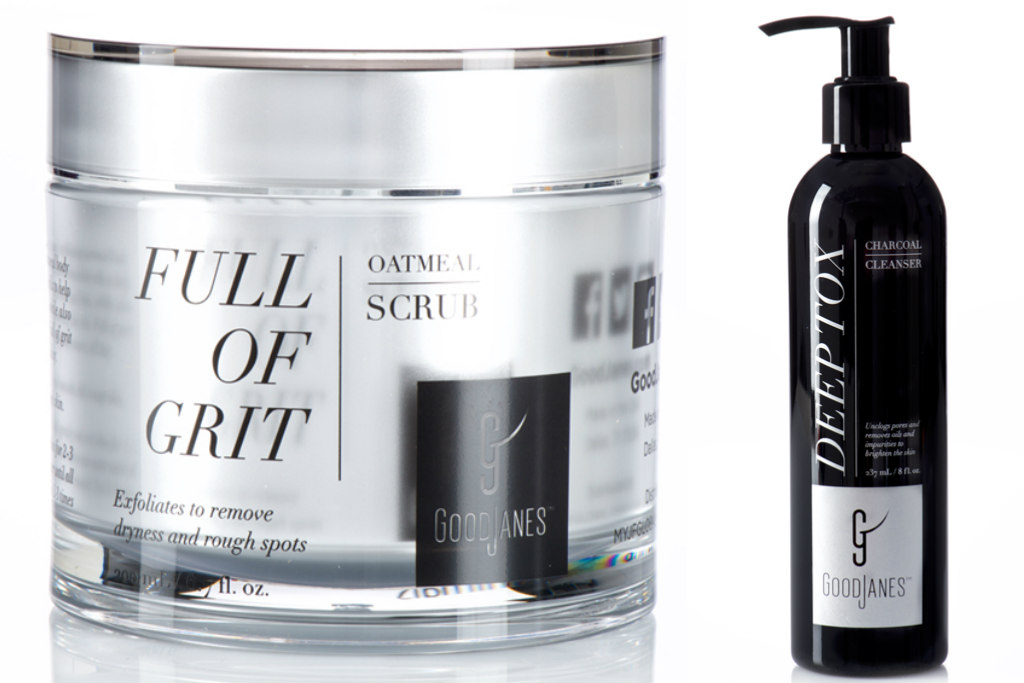 FULL OF GRIT:
You will feel wonderful after you have used this body scrub. It will help remove dirt and oil as well as dead skin cells; revealing smooth, moisturized skin, while aloe vera and Alpine Rose Stem Cell help protect and soothe the skin.
What's in it?
Oat – Perfect for sensitive skin, it helps soothe irritation while moisturizing, giving your skin a soft glow.
Jojoba- It soothes the skin and helps unclog hair follicles.
Apple- Helps cleanse and hydrate the skin while aiding in a brighter complexion.
Date – Helps retain moisture level and improves the skins elasticity.
Aloe Vera- Moisturizes and improves the skins natural firmness with the help of antioxidants and vitamins C and E.
Sunflower Seed Oil- Extremely high in vitamin E content, helps improve skin health and moisturizes.
Alpine Rose Stem Cell- This unique rose is found high in the Swiss Alps. With its antioxidant properties, it helps protect the skin from oxidation and appearance of aging.
6.7 fl oz./200 mL
DEEP TOX:
This Charcoal Cleanser is a potent cleanser that helps reduce oiliness and remove impurities with activated charcoal, revealing clean, bright skin. An all-natural mix of ingredients aid in minimizing pore size and helps protect the skin from oxidation.
What's in it?
Activated Charcoal – Draws impurities to the surface of skin, removing buildup which can clog pores.
Sugar Moisturizer – A natural humectant, it draws moisture from the environment while it softens and tones.
Vitamin C – Helps even out skin tone and improves hydration, helping to keep your skin looking younger, longer.
Butterfly Bush (Buddleja) – A plant-based stem cell native to Europe that has antioxidant properties to help protect the skin from oxidation and the appearance of aging.
8 fl oz./236 mL