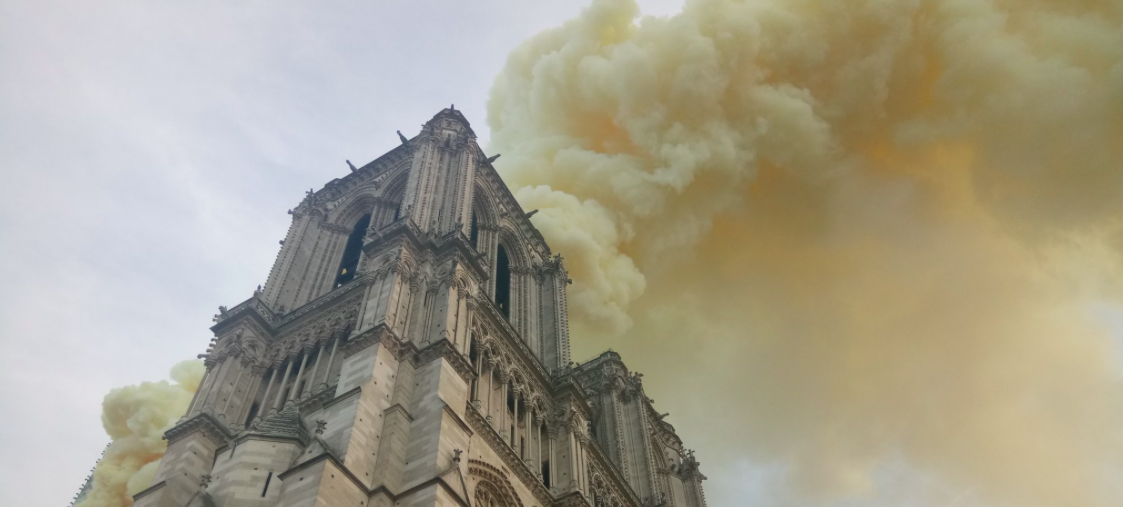 Just a day after Palm Sunday during Holy week in Paris, France, the famed Notre Dame Cathedral was engulfed in flames.
The cathedral was under a massive reconstruction; a $6.8 million renovation project. On Monday, a raging fire took over the construction scaffolding within the church.
"A terrible fire is underway at Notre-Dame Cathedral in Paris," Mayor Anne Hidalgo said on Twitter. "We are mobilized on site in close connection with the @dioceseParis. I invite everyone to respect the perimeter of security."
One of the most famous tourist attractions and cathedral landmarks in the world and in Europe, thousands of tourists travel to see the Notre Dame daily.
The cause was not immediately known, but officials said it could be linked to renovation work, according to reports.
As of 10:05 PM Paris time, President Macron has declared the fire a national emergency and the surrounding area has been evacuated.