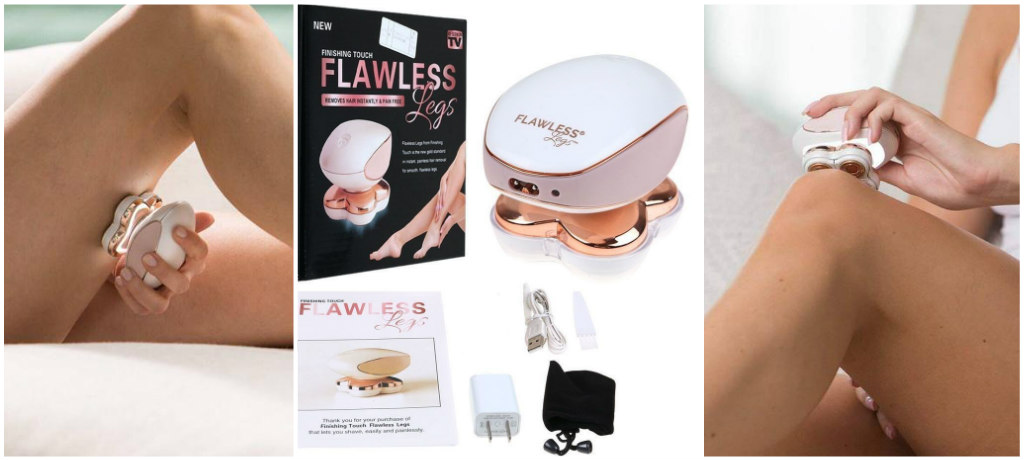 This is by far the most convenient, effective and performant little beauty tool anyone can own. In fact, I think that everyone should have one. You can carry it with you everywhere.
I have always hated to wax because it hurts like hell and it does not last. Shaving is definitely out of the question. No matter how careful you are, you will cut yourself. I also went through laser hair removal. At least this lasts a very long time, but you still have to go through annual upkeep which is time consuming and pricey.
Now look no further; just pull out the Flawless Legs®, which is a breakthrough tool that will change your life. It is equipped with an 18-Karat gold-plated floating heads, easy-to-use per its 'Palm perfect' design.
You will not get any nicks, cuts or irritation from it. Safe to use on all skin types,you don't even need soap or water – use it anywhere, any time.
It is rechargeable and it lights up. USB charger and cable included.