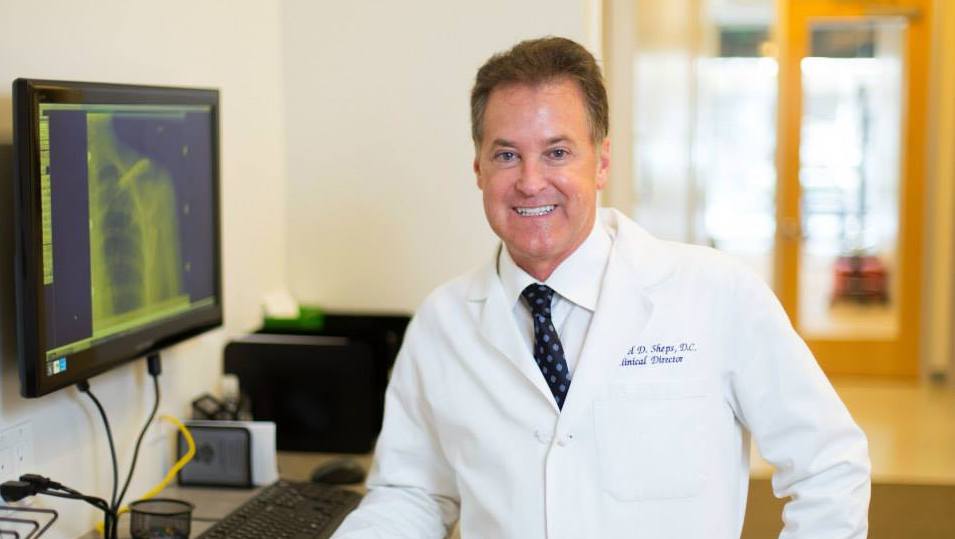 Dr. Michael Sheps
Laser technology in the world of medicine is the 21st century's version of magic. That makes Dr. Michael D. Sheps a magician in his field and his patients are seeing miraculous results. Co-owner of Pacific Coast Sports Medicine in West Los Angeles, Dr. Sheps' renowned chiropractic and pain management protocols have won the trust of Gold–Medal Olympic Athletes, the US Department of Defense's Wounded Warriors Program, Hollywood celebrities, and countless individuals seeking relief.
His laser technology is perfect for every type of patient, from Michele, our CEO/Publisher who battles arthritis, to myself who is an obstacle course athlete and American Ninja Warrior. When you have to go beyond using CBD creams for joint pain, etc., it's important to know innovative healers like Dr. Sheps. His laser treatment is a good alternative if you're looking for something without side effects for degenerative joint disease or specific joint pain.
As a former athlete, he harnessed his passion for performance and utilized it to support world-class athletes such as Carmelita Jeter, Dominique Arnold, Felix Sanchez, and Allyson Felix, as well as members of the US National Female Gymnastics Team, NBA, NFL, MMA, Dancing With The Stars cast members and Collegiate Athletes.
LATF sat down with Dr. Sheps to talk about his journey in developing BIOLASE®'s Diolase™10 laser technology and what people need to know about getting treated:
You've been involved with this laser technology for over two decades, how did it all start?
Yes, I'm trained as a chiropractor. I have another business where I specialize in medical technology: IRG Medical. My partner is a disabled veteran and we sell new technologies to the government and the private sector. I was working with an echocardiogram machine and the application specialist was impressed with how much I knew about the technology. They told me about a laser they saw at a trade show for race horses. I got in touch and started working with that high intensity laser. I started working on some track & field athletes and sports injuries. I began treating everything, except the eyeballs. I kept getting a good response and developing the usual protocols that are still in place 20 years later.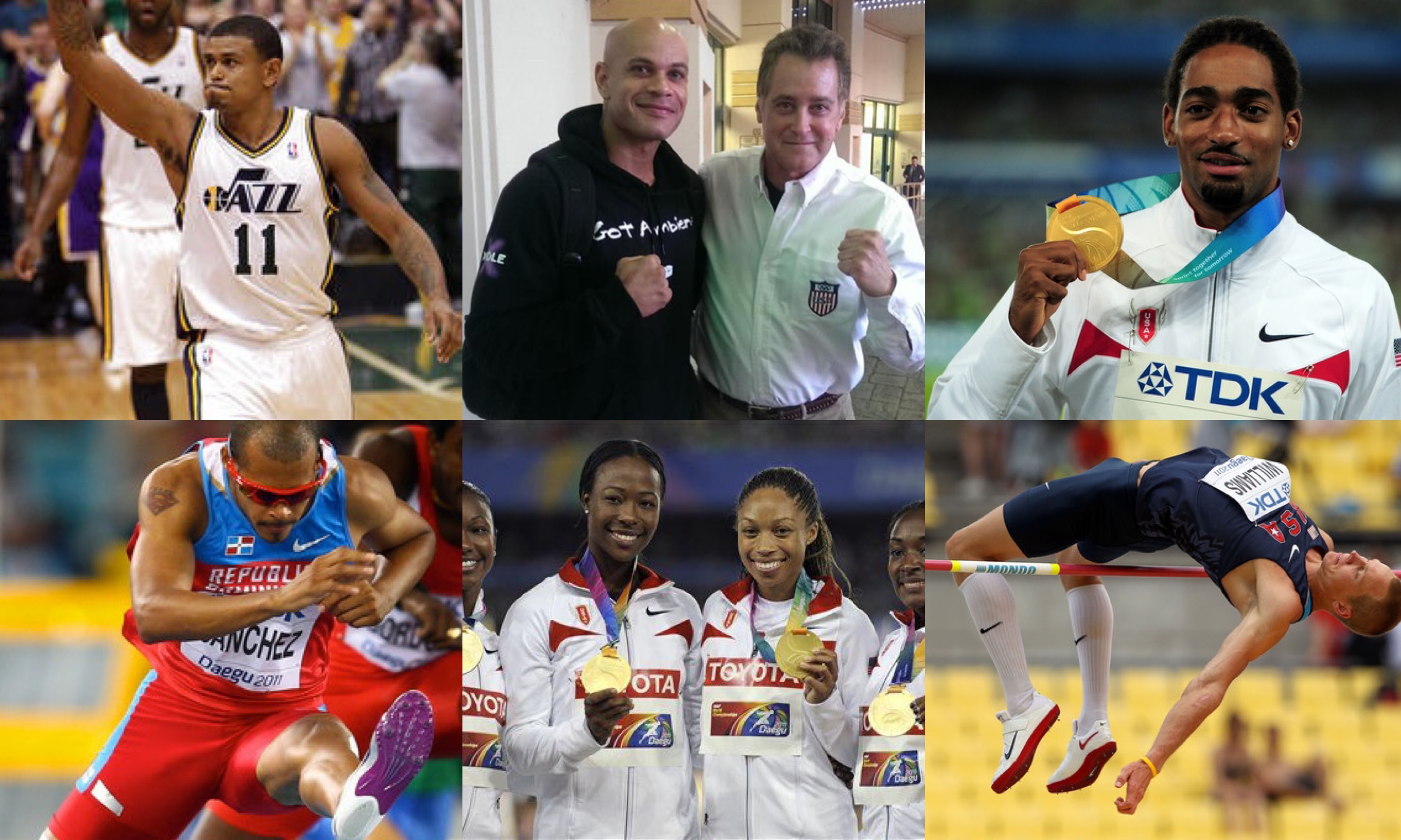 Dr. Sheps with MMA fighter, Eddie "Ambien" Jackson / Other elite athlete patients
How do people learn about your laser treatments?
Other providers do advertise. I've been in practice now for 32 years, so I had a big base of patients that I was able to introduce the laser to. I had a patient, Frederico Pignatelli, who owns one of the biggest laser manufacturing plant: Biolase. He deals almost exclusively with dentists. I developed the BIOLASE®'s Diolase™10 with him and I developed the protocols to treat TMJ and trained dentists internationally on how to treat TMJ/joint problems. I sold those lasers mostly to professional sports teams, John Hopkins University Hospital and New York Orthopedic Hospital For Special Surgery.
How do you know that you need the laser treatment?
A lot of times they are coming to me as a treatment for a last resort. They've tried everything; acupuncture, medicine, etc. Surprisingly, that's a bulk of my patients, which are harder than someone who comes in with a simple problem. I go over their prior X-Rays, MRIs to see if there was something that was missed.
How many times do you recommend a patient come in for treatment?
Typically, I will see a patient about six times. I'm kind of a minimalist but for most conditions, I see the biggest improvement in the first six treatments when it's acute. I spread out the treatments with chronic arthritis. We've seen the improvements particularly with fractures. One orthopedist will omit to seeing improvements twice as fast with the laser than without the laser.
How does it help arthritis?
It's just to reduce some of the symptoms and increase range of motion. You can use laser at any stage. It's mostly for pain reduction and to decrease inflammation.
Does the laser hurt at all?
My laser is not to be confused with a laser for dermatology. It's a regenerative laser, not a destructive laser. The laser that I use does not hurt. There's no potential burning or known/reported side effects. It is dangerous to the eyes if you took a direct hit. Everyone in the room wears safety glasses.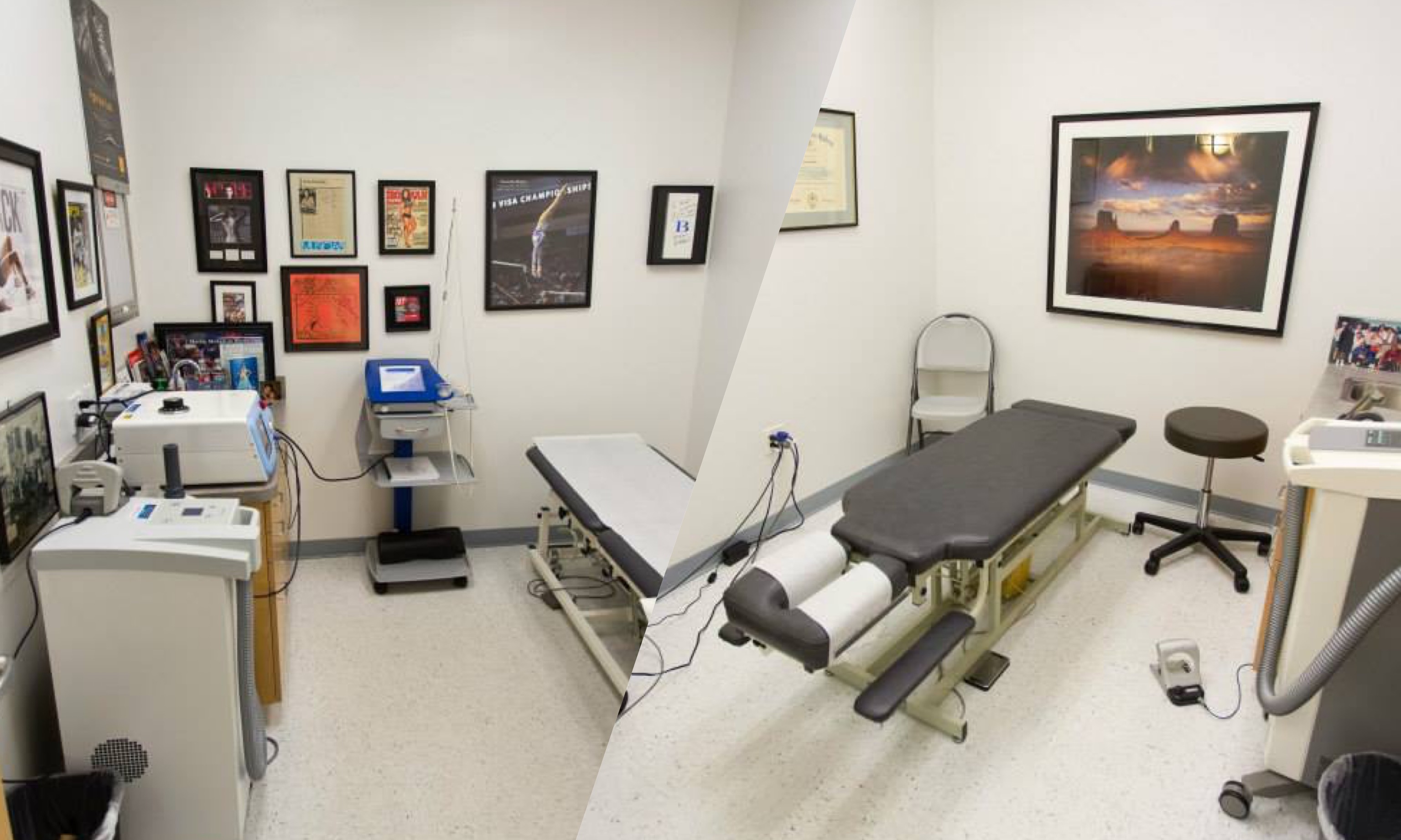 Laser Treatment Rooms at Pacific Coast Sports Medicine
Is it covered by insurance?
No, it's not covered by any insurance. The rule of thumb, being in the medical technology business; a new technology takes about 18 years to get into the system of billing and collecting from insurance companies.
Is it expensive?
I haven't changed my rate in 20 years because I love to treat the masses. The exam and first consultation is $125 and I charge $80 per treatment. If you look at physical therapy where you come in 20-30 times, it's worth it. But it's not a stand-alone treatment. A lot of times I like to show a patient how to strengthen on their own or they can get a therapist. (Please call to confirm current pricing)
To learn more or make your appointment visit:
http://www.pacificcoastsportsmedicine.com/
---
Intro by Pamela Price
Interview by Michele Elyzabeth