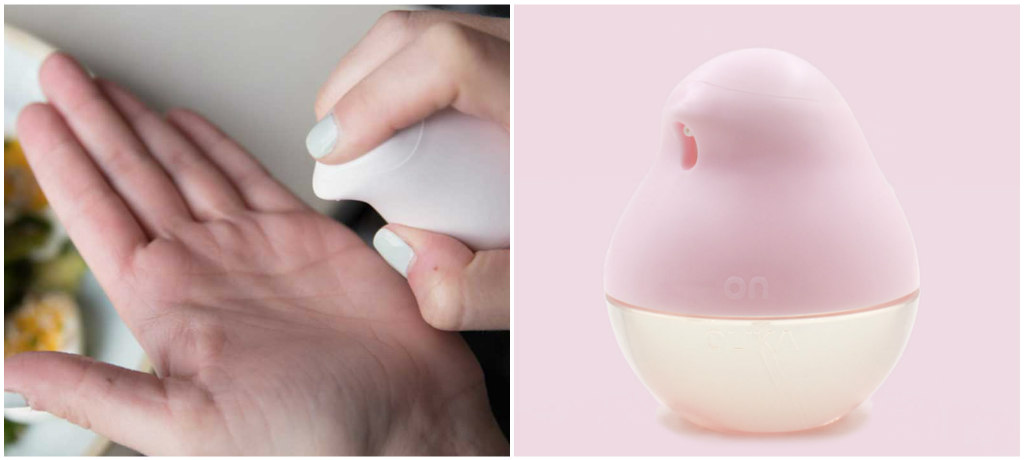 I do not consider myself a germophobe but I favor hand sanitizers; it is the greatest invention! Not that it will take care of all the germs floating around, but at least it will decrease infectious microbes.
After all, you can contract the flu virus just by touching a door knob. I recently came across the "Minnie" made by Olika and it is just perfect.
It is a mini hand sanitizer spray which you can carry in your pocket or in your bag. When buying a hand sanitizer be sure that it contains Ethyl Alcohol. An alcohol rub sanitizers kill most bacteria, and fungi, and stop some viruses. The Minnie contains 65% of ethyl alcohol and therefore can kill the bacteria on hands in 30 seconds after each application.
This little nugget of germ fighting power is the only hand sanitizer you will ever need. With 500+ sprays or 250 uses, Minnie replaces 15+ bottles of gel based alternatives!
Why is it so good?
It has hydrating properties – Formulation is proven to improve skin hydration for up to 24 hours.
What's in it – Alcohol, water, glycerin, aloe vera and high grade essential oils (lemon, spearmint and bergamot).
Shaped a little chick – Our bird contains a locking mechanism to prevent accidental sprays in transit and comes in 4 shades.
AWARDS – Burt's Bees Natural Launchpad, Eco Excellence, Woman's Day Great Value, & Seventeen Magazine
BONUS – TSA friendly (30mL), vegan, gluten-free and cruelty-free. And it costs less than $10.00. What a deal!
Visit: http://olikalife.com