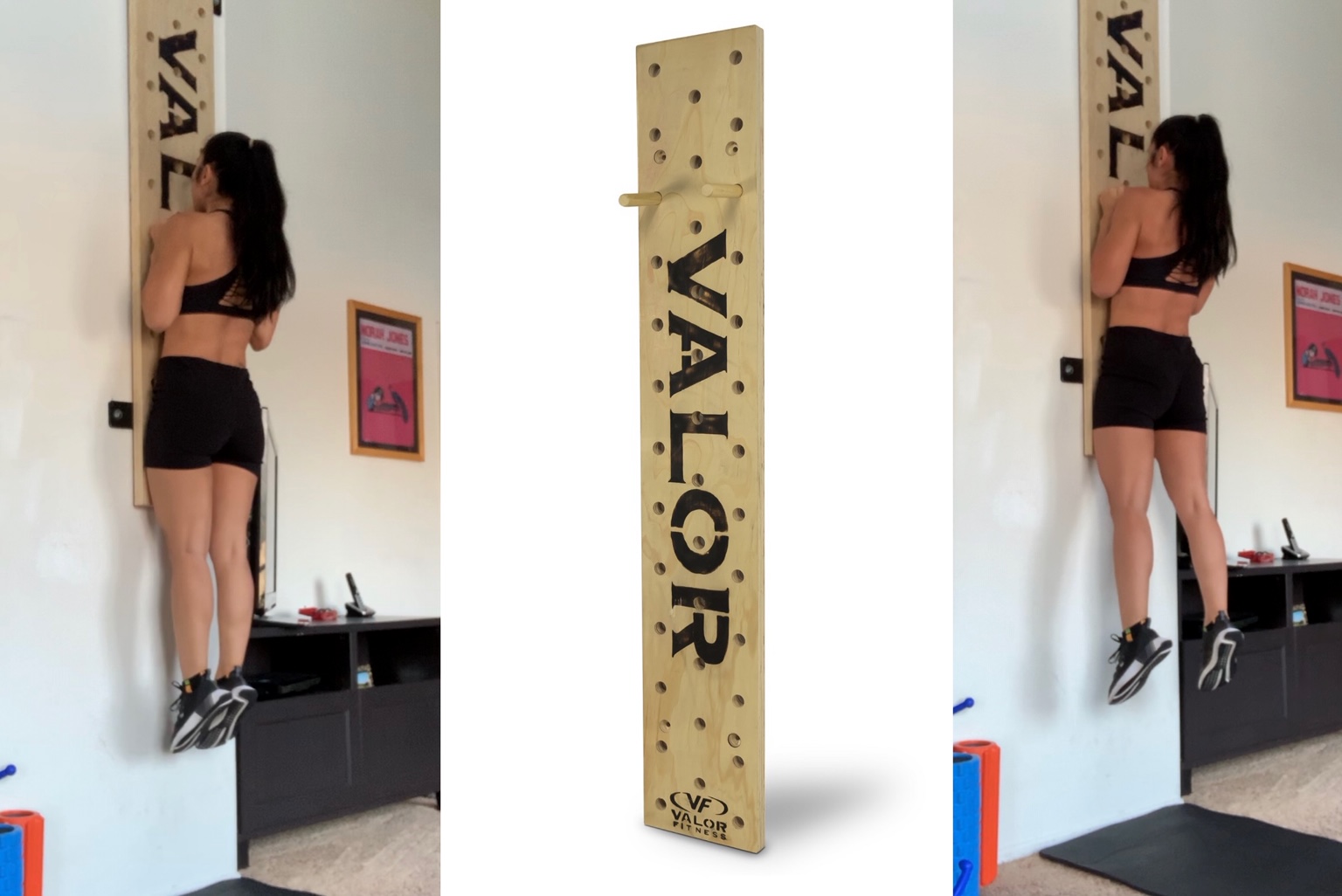 More and more, people have opted for the at-home gym. Sure, plenty of pro and non-pro athletes, OCR and CrossFit enthusiasts are keeping their gym membership on-hand, but so many yearn for their own fitness space. One yoga mat just doesn't cut it for do-it-yourself workouts. Training on the daily myself, whether it's outdoors or in my living room, I was curious how one could transform their personal space into a training haven.
If anyone knows the art of gym creations, it's Jim Vanderbleek. Climbing the ladder, from Champs Sports to becoming VP of Product Development at Sports Authority, Jim is rightfully an expert in his field. During his six years with S.A., he grew Private Label Sales to an impressive $280 million for the sporting goods company.
In 2006, Jim took his love for athletics and fitness lifestyle to his home-base as the founder of VALOR FITNESS. Having seen his fair share of challenges and economical struggles building a business through the recession; he tapped into the online market and eventually transformed VALOR into a multi-million dollar athletics company.
With over, 400 sporting goods SKUs to choose from, Jim has built an empire in a Florida-based 40,000 sq. ft facility with a team of employees who are just as passionate about the fitness and CrossFit culture. Today, VALOR FITNESS supports well over 30 fitness events annually.
"I have a deep respect for their dedication to the passion they [athletes] have for fitness," Jim told me.
With endless choices of items for any type of workout, as well as recovery products, you can create a circuit room to strengthen and challenge every part of your body. Some of Jim's favorites include Valor's: Sit Up Bench, Trampoline Rebounder, Ab Coaster, Bench Press and Curl Bar.
"I have these in my garage. I like to toss a medicine ball against the trampoline as I do sit-ups and play catch. I make a game of it," Jim said with enthusiasm.
At the end of the day, you're spending money on your gym membership, but why not invest in your favorite choice machines and workout items to create the ultimate personalized fun workout. Think of it as creating your own playground.
As an OCR athlete, I attempt to train every part of my body throughout the week. For the aspiring Ninja Warriors and obstacle course racing devotees, I recommend Valor's:
Sandbags (They come in Small, Medium, Large and varying weights as well)

Kettlebells

Climbing Rope

Slam Balls / Medicine Balls

Plyometric Box

Peg Board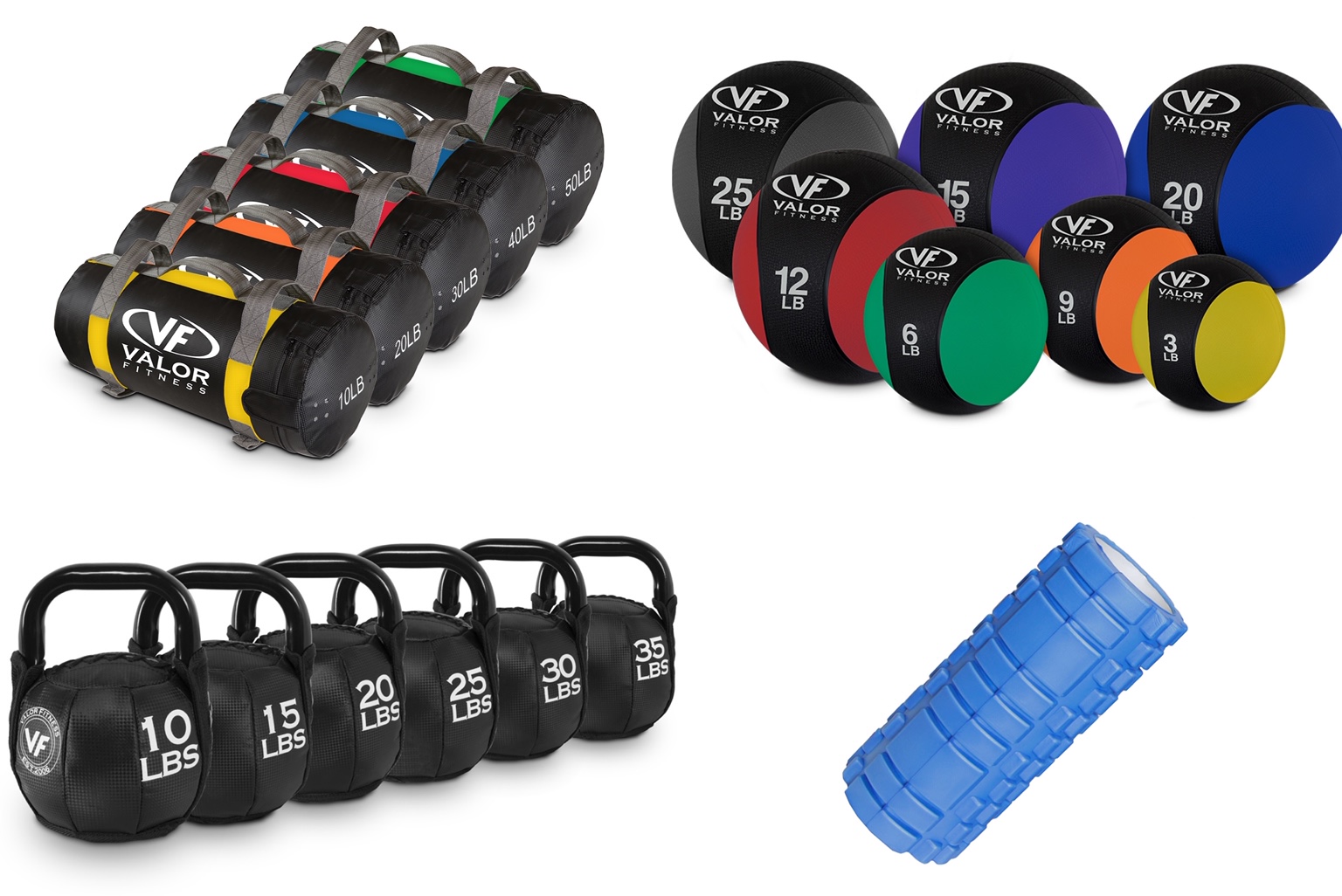 Each of these items will allow you to perform versatile workouts for your arms, legs and core. The peg board is a MUST for every ninja and OCR athlete. You can vary your upper arm workouts on the board and build up to climbing. Of course, they also offer larger items, from rigs to weight machines.
Every athlete, whether pro or hobbyist, needs a recovery program. For runners, cyclists, etc… rolling out is vital. Check out Valor's:
Foam Rollers

Conditioning Resistance Bands
Of course, with training at-home, you always need good tips. Jim's advice:
"Do not do the same exercise day in and day out. Shake up your routine. Be well rounded. When I mow the lawn, I push the lawnmower a certain way to obtain a different work out on my arms. Much different than a traditional bench press. Upper body strength wins hands-down. Your day-to-day life uses leg muscles daily. As you get older and gain weight, your leg muscles slowly improve with your weight gain but your arms and grip do not. It's your arms and grip that need the workout. Look at your successful Ninja athletes. "Grip Strength to Weight" Ratio is in their favor!"
And to that, I say… amen and push hard!
To see all of Valor's fitness goodies, visit: www.ValorFitness.com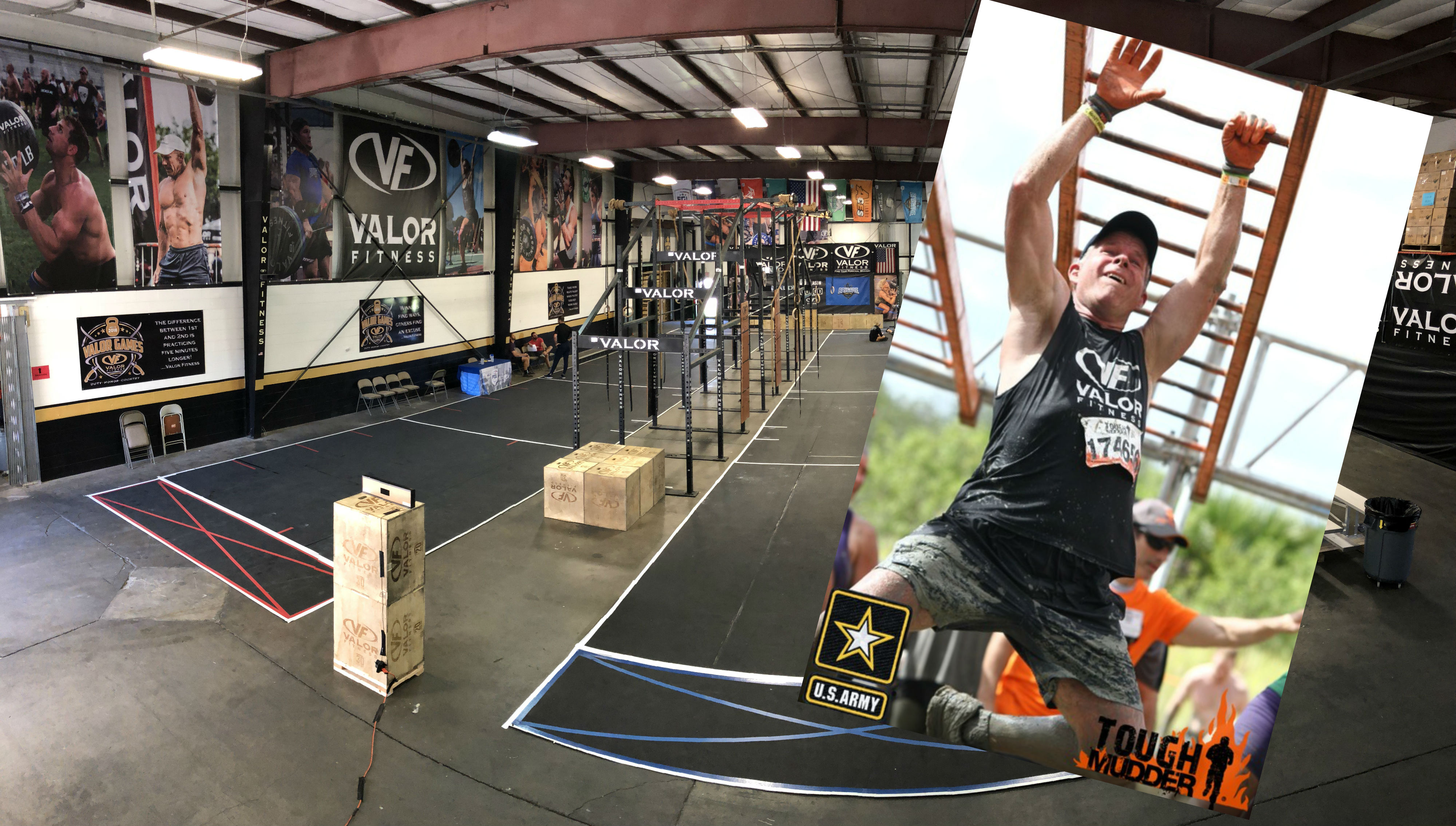 Valor Fitness space & Jim conquering the Funky Monkey obstacle at Tough Mudder!