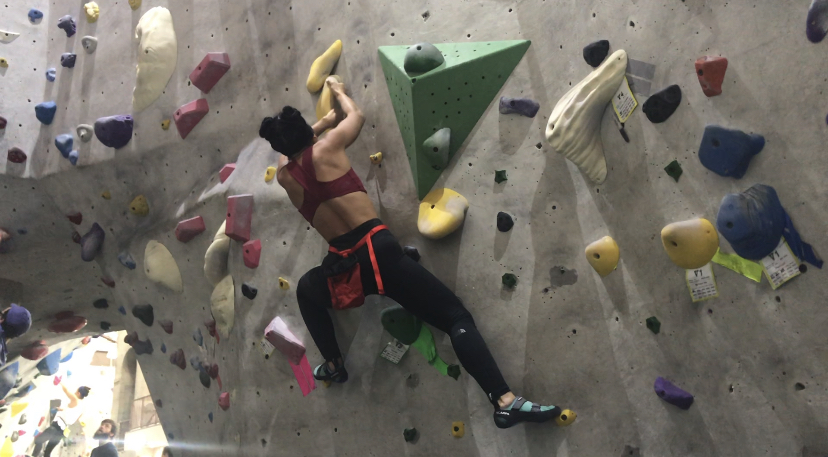 There is no shortage of gyms and specialty fitness studios in Los Angeles. Yoga, Barre, Cycling, Pilates, Climbing and more. The trick is, finding a space where you feel comfortable and an atmosphere you look forward to working out in. After all, flourescent lighting and cramped treadmills aren't exactly inviting.
As an OCR (Obstacle Course Racing) athlete, I've been a member at the gym known as 'nature' for quite some time now. Trail running, wall jumping and monkey bars at the local parks beat a gym any day of the week. But, when I introduced bouldering into my training, I knew that I needed to find a climbing facility with the right kind of community. Enter, Stronghold Climbing Gym.
Owners Kate Mullen and Peter Steadman founded Stronghold in March 2014 in one of the most unique locations with a rich history: an old power plant!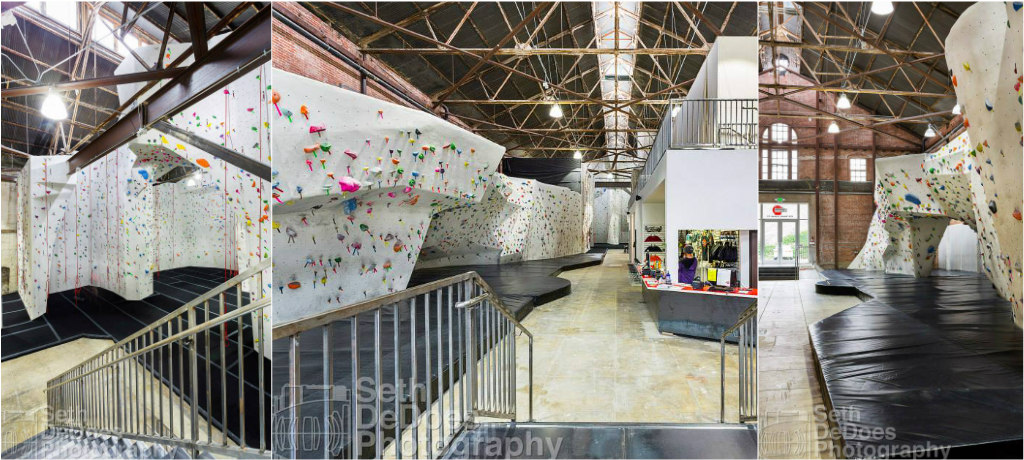 Stronghold photos by Seth DeDoes Photography
"The Stronghold is inside the California Edison Company's Los Angeles #3 Steam Power Plant. The building was built in 1904 and was designed by John Parkinson, the architect who designed City Hall and Union Station. It was designated a Los Angeles Historic-Cultural Monument in 1988," Kate told LATF.
The open space with tall walls and natural light invite you in the moment you step through the doors. Located within the Brewery Arts Complex, which is one of the largest artist communities in the world, there is certainly a strong sense of community.
"The Stronghold occupies the space that originally housed a slew of boilers that generated steam that was piped next door to spin turbines that in turn spun generators that made electricity to run street lights and the Red Car electric railroad system," Kate added.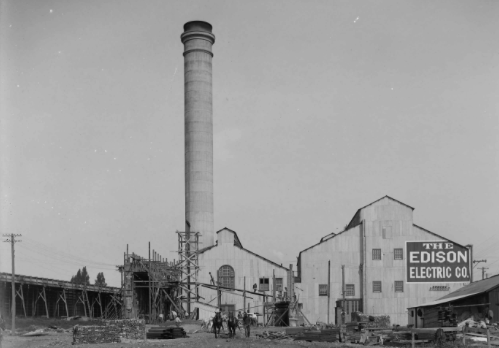 The old Edison facility where Stronghold lives today
The staff are extremely friendly and helpful in setting up first-time visitors and those who need an introduction to climbing.
"We are happy to answer questions about local climbing areas, gear, and give beta ("beta" means tips on what a climber can do to get up a route or bouldering problem). We hope our love for climbing is infectious, and that we can also spread the importance of protecting our outdoor climbing areas. We are big advocates for Leave-No-Trace principles and being good environmental stewards," Kate said about the staff.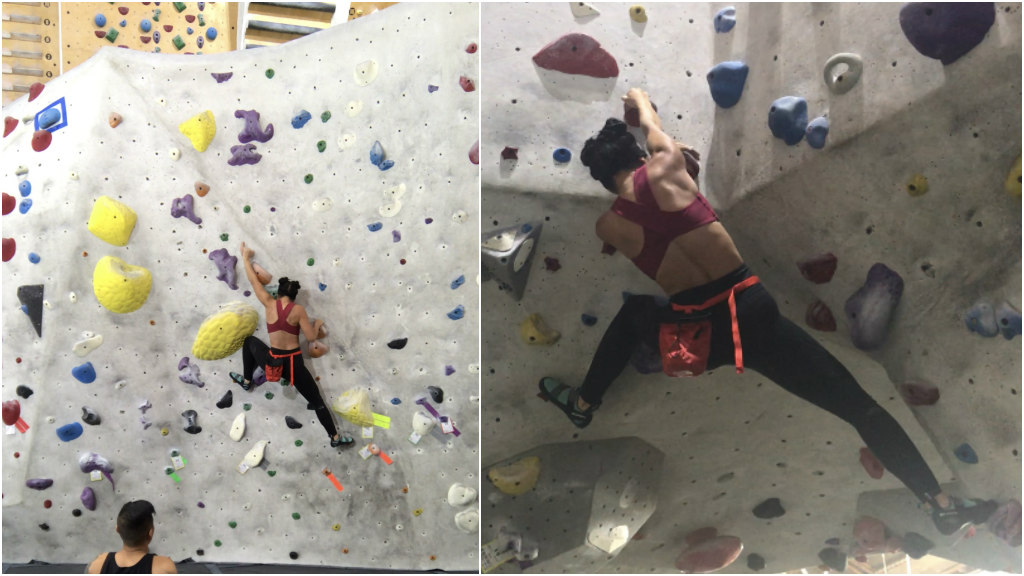 And infectious their love for climbing is! Whether it's bouldering or belaying, Stronghold is an open playground for climbers of all levels with many routes to choose from. Most likely, the person climbing near you is down to help if needed! Upstairs, you can lift weights and practice other workouts.
Whether you're a pro-climber, a first-timer or even looking for a fun date activity, Stronghold Climbing Gym is a special space and an L.A. treasure.
Every six months the Brewery hosts an Art Walk weekend with open studios: breweryartwalk.com
Gear/Apparel featured:
North Face Beyond The Wall Free Motion Bra
North Face Perfect Core High-Rise Tights