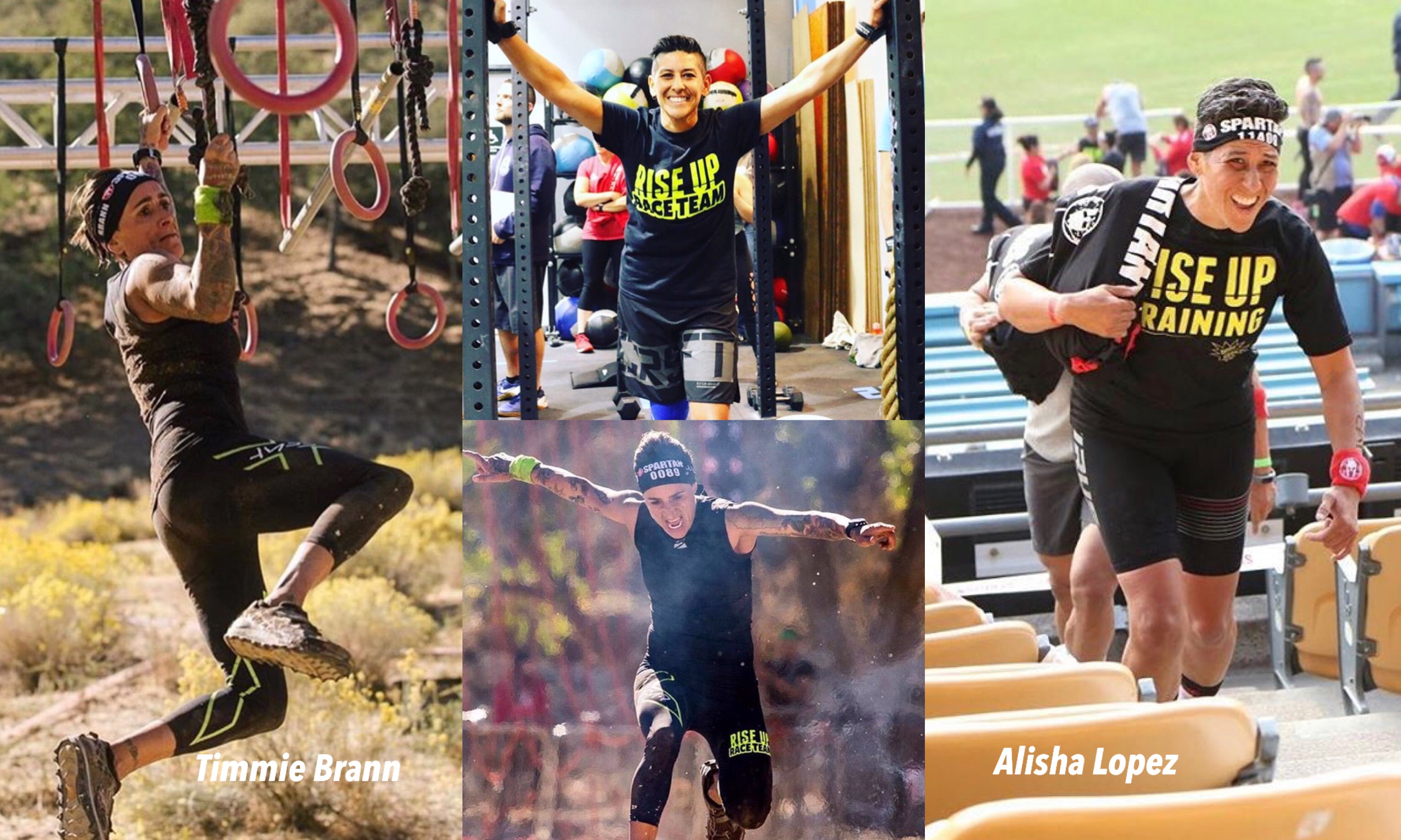 How many people can call themselves a hybrid athlete? Not many. 'Joe' is into weight training, 'Mary' loves pilates, while 'Ashley' is strictly a runner. However, with the rising athletic trend that is the Obstacle Course Race, comes a community of professional and hobbyist athletes who are turning into a new species. That species is the hybrid athlete. What does that mean and how do you become one? Enter, Timmie Brann and Alisha Lopez, owners of the Hybrid OCR Gym RUT CAMP in Long Beach, California.
From standing tall on Spartan Race podiums to coaching for triathlons, Timmie and Alisha have decades of experience in helping to inspire and transform people into the best athlete that they can be. Not to mention, they're both beasts themselves. Their hybrid fitness objective is not just about weight training or running; it's an equation of speed, strength, endurance, mental resilience and beyond.
"RUT Camp (Rise Up Training) was launched in October of 2015. We used to meet at my house at my coffee table when my twins were months old and Alisha's were a bit over a year. We talked about fitness and had small ideas that eventually birthed RUT. A meeting of moms became an idea that birthed a gym and launched a brand," Timmie said.
Although the world of sports has, for the most part, been a male dominated industry; times they are a changin'. And it's not just 18 year-old girls crossing those Spartan Race finish lines first. Wonder women, such as Timmie and Alisha are mothers, business owners and competitive athletes. Proof that you can actually… have it all.
"The motivation behind building this community was simple really – create a space where those who were once athletes and those who have always wanted to be athletes could come together to kick ass. To finally climb that rope. To finally get on that podium. To finally be the athlete they once were or always aspired to be. Rise Up Training applies to any person that rises up and out of their comfort zone and into their potential. The big question – how do we know what we are capable of?!? You try. You rise up and over those obstacles so that you can gain that confidence and see what you're made of. What better way to achieve that than in a community where there is support, motivation, competition and pure love. A pure excitement for those that achieve even when it's not you. We are all better, we are all rising, we are all achieving because of our tribe. Plain and simple. If you don't have community you don't have reward. You get community by getting people. You get people by doing it for the right reasons," Timmie passionately stated.
The obstacle course race (better known as OCR) community is an evergrowing family of people of all ages, from all walks of life who support and motivate one another. I have never seen or known anything like it; anything as positive and uplifting as OCR. Once you experience it, it becomes a part of you and vice versa.
Case in point, Timmie's OCR journey. Always an athlete, she only just started racing in 2017.
"It's been a love affair that moved very quickly. We U-hauled it on like date two," Timmie said laughing.
Although she's fairly new to the mud-run world, Timmie is an athlete many Spartan women look up to. The positivity and perseverance she brings to the course is also what she brings to her RUT Camp training and their premiere OCR event: OCR THROWDOWN, which took place in November in Lakewood, California. As a competitor myself, I was able to fully experience the incredible energy within the RUT Camp community. Opening their arms to new athletes, Timmie, Alisha and her team designed a 3 lap course which challenged strength, speed and mental grit.
Video by Milton Rodas
"My goals for OCR THROWDOWN are pretty simple – an event that is the true hybrid competition. I want an event that is the true test of what it means to be what I refer to as a hybrid athlete – one that is strong, quick, agile and who can endure. I want this combined with love for those who support us in our racing. It takes a tribe to do what we do. I want THROWDOWN to be a tournament style competition where those who come out and support have a show to watch. You don't earn that podium, you battle for it," Timmie said.
And battle they did; as they cheered each other on. From the tire flips to the deadlifts, I could hear Alisha and Timmie shouting "Go Pam, let's go Pam!" every step of the way. The event brought athletes together, including my racing buddy Carol (@SuperBeastBabe), Latrice Spence (@latrice._.spence) and the power twins, Natalia and Margarita (@las2winz).
OCR THROWDOWN is the event all fitness communities need and I look forward to seeing it grow every year under the direction of the RUT Camp team.
As challenging and even intimidating as these events can be for some, Timmie reminds us that OCR is about having fun.
"The lesson I have learned that I always pass on is…You will do your best if and when you're having fun, so always do it for the fun of it. Once the pressure weighs on and the focus becomes an obsession, the fun vanishes and performance suffers. So, if you want to do your best, always lead with fun. Whether you want that medal or that podium, the advice is the same."
Challenge yourself, challenge your mind, challenge your body and… have fun.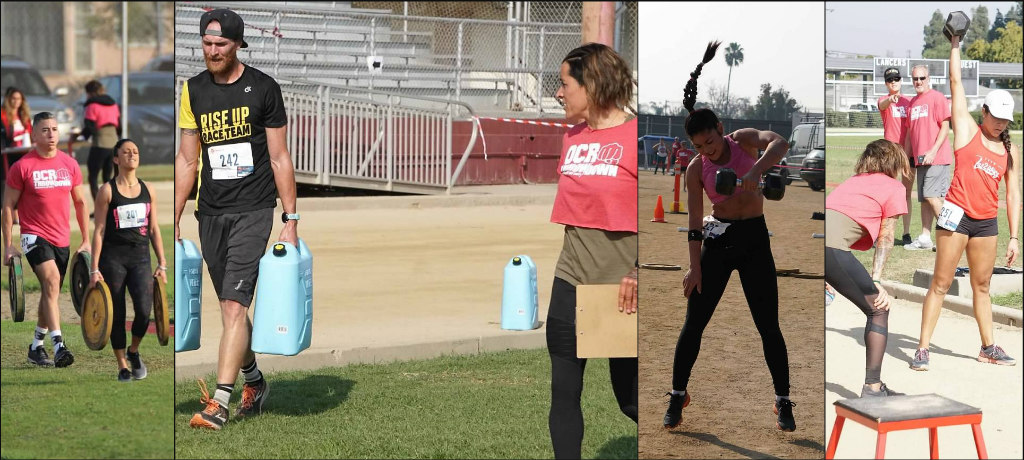 To learn more about RUT Camp, visit: https://www.rutcamp.com
The RUT Camp coaching team also includes: Jessica Awazzi, Monk Rodriguez, G Man V, Hugo Frausto, Theresa Devi, Aaron Volkoff, Megan Rueter, Billy Cortese and Jacek Jurczyk.
Follow the RUT Community: